Unless you are living a double life and rushing home at night to practice magic tricks, you probably don't know a heck of a lot about magic. We understand that the prospect of hiring a magician might make some party planners apprehensive, but you don't want to miss out on the truly unique and amazing entertainment that only a magician can offer. To put our readers at ease and 'demystify' the process of finding and hiring a magician, we spoke with one of our talented comedy magicians, David Thiel aka The Seriously Funny Magic Guy (Edmonton, AB). David had some great advice for anyone who has ever considered hiring a magician. He is also just a good read because, as his stage name implies, he is seriously funny.
For someone who has never hired a magician before…what should they look for when searching/hiring? 
1) Did they ask you questions? Questions are really important.
2) Do they have references? Most professional performers are happy to show you nice things other clients have said about them. I don't think it's necessary to actually contact all those people, unless you think the performer is being less than truthful. What you're looking for is a performer with a proven track record in the area of expertise your show calls for.
3) Do they speak well? This is an odd point, isn't it? But many clients are unpleasantly surprised when the person they thought was a pro arrives speaking with poor grammar or…salty…language. It happens.
4) I'd really recommend talking directly to the performers via telephone so you can get a sense of who they are and what they're about first hand. (Email is great as well because it provides a written record of your expectations and theirs.) I won't even take most jobs until I've spoken directly with the client.
What can a magician and their client do to get on the same page?
When you book a magician, you're putting a face on your entertainment. You're not buying a bag of chips. The performer needs to ask a lot of questions – and keep asking until they get the information they need. Sometimes that process happens very quickly…sometimes it takes a little longer. But pros keep at it until they know what's going on. It's also important that, once the magician THINKS he or she understands, that they phrase it back to the client to ensure that they have the right information. For most of my shows, I am in touch with the client initially to plan the event. I am also in touch with them on the week prior to the event. I touch base with them on the DAY of the event to deal with any last minute issues or questions – and I'm in touch with them after the event to ensure they were delighted with what happened. None of these points of contact need to take a long time…but they are all necessary to ensure that the client feels professionally taken care of. Each booking is a vote of trust, right? So the magician should treat every aspect with extreme care. It's just good business…and the right way to treat another human being. 
Can you tell us a little bit about your act?
I wish that I could – but there isn't one "act." I'm not being evasive. I do walkabout magic and mentalism in hospitality suites, trade shows, fairs, exhibitions and corporate events all over North America. People are always interested in "mind reading" because people are ALWAYS interested in other people. And I'll maintain until I'm old(er) and grey(er) that everyone really enjoys a great card effect when it's well performed. Stage shows are different. Each one is designed specifically for that individual client. You'll always see an opening effect that brings a volunteer on-stage with me. I do this to bridge the gap between myself and the audience. You'll see lots of comedy – and a surprise at the end of each effect. All my shows include comedy, magic and mentalism . I also do shows for families. (You'll note that I didn't say "shows for kids.") Many performers concentrate specifically on children – and the poor adults are bored to death. I really feel that a good show needs to be geared to the WHOLE family – so everyone experiences the magic. They laugh together. That's really important to me. I seriously want everyone to have a good time. In the past several years I've also begun doing "Paranormal" shows with some very spooky effects that work perfectly for audiences with sizes of under twenty. I keep these groups very small because that way everyone gets a chance to experience what it's like to have their mind read, have their "fortune" told – or that delicious sensation when a pendulum begins to move all on its own in their hands.
What is the ideal type of crowd/event for your act?
It depends on the act. I prefer to keep adult audiences under the 200 mark unless they have cameras and a large screen to broadcast what I'm doing to the room. I've done family audiences of over 2,000 and walkabout audiences for conventions, trade shows for groups much bigger than that.
 How much do you interact with the audience? What can a client/host do ahead of time to ensure this goes smoothly?
Magic and mentalism are all about interaction. I can't imagine a show being done without an audience. It would be like trying to drive a car that doesn't have tires. I really try to get to know what the client wants out of the event prior to planning and doing the show. Different clients have different expectations.  So it's important that I have a clear understanding of those expectations. I get booked and re-booked by clients precisely because they know I care about them and their event. With reference to the physical stage: nearly every show is different. I need power for my sound system and I prefer to have the back of the stage draped. But that's it. As long as I know going in what I've got, I can work with it.
At GigMasters we love ALL types of magicians, but what does a comedy magician offer that other magicians do not?
Laughter. People underrate laughter. Think about it. When a whole room is laughing and having a good time, what happens? People loosen up. People poke each other. They make eye contact with each other – they are really sharing those moments. I've done magic for 20 years. Magic is easy. Genuine laughter? That's hard. Sometimes people equate comedy magic with goofy stuff. Good comedy isn't goofy. It's intelligent, carefully planned and executed. The most serious people I know are my fellow comedy performers.
Want to hear more from David? Read the rest of our interview on our Inside the Gig blog. And don't forget to stop by his Seriously Funny Magic Guy Press Kit to see his hilarious video and book him for your next event.  
Let's Get This Party Started!
Find event inspiration, themes, and unique party vendors here on The Bash. We'll share customized ideas, personalized tips, and recommended vendors to help bring your celebration to life!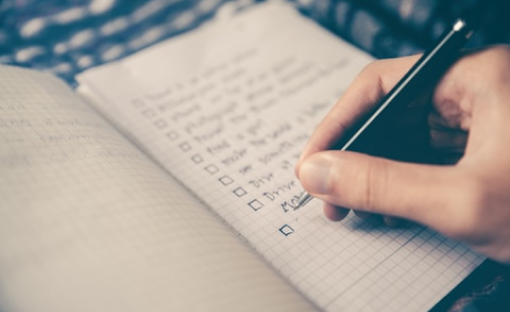 Party Planning Checklist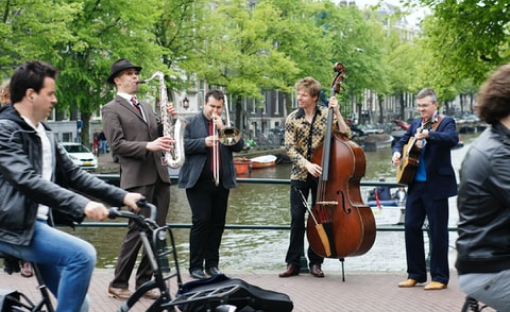 Recommended Vendors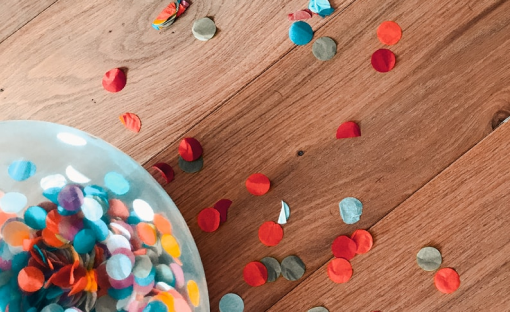 Party Trends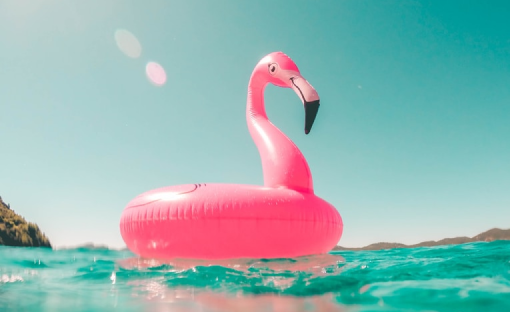 Party Themes