12 Virtual Family Party Ideas to Keep in Touch in Quarantine
Fun ways to stay connected with family while social distancing.
As we stay home for the foreseeable future due to COVID-19, we're learning new ways to keep in touch with friends and family, celebrate holidays and mark milestones. People are embracing video chat platforms, dance challenges and birthday car parades to stay socially connected while physically apart. At this stage in your stay home journey, you may be looking for ways to take shake up your virtual get-togethers with family members. Check out these fun virtual family party ideas for interacting with loved ones.
Here are some of our favorite virtual party ideas for families.
Family Dinner
Be it a casual weeknight dinner or Sunday supper, why not make it and eat it together. Set up a video chat on Google Hangouts or Zoom to share the meal preparation. This can be informal chit chat as you all cook or a more formal show and tell, each taking a turn to share some cooking techniques. When it's mealtime, schedule a second call to show off your final dishes and enjoy them together.
Storytime
Who doesn't love a good children's book? Take inspiration from @savewithstories—a COVID-19 initiative by Jennifer Garner and Amy Adams in support of Save the Children and No Kid Hungry to help children learn and eat. Check their Instagram for videos of celebrities reading children's stories and kick start your virtual meetup by playing one or two to the group through screen share. Then take turns reading your own personal fave. Needless to say, this will be a big hit with the little ones in your family.
Family Party Games
Download card game apps like Euchre 3D, Hearts+ and Crazy Eights to your phones or tablets and set up a video chat on another device while you play a virtual game of cards together. If charades or Pictionary is more your thing, try the Houseparty video chat app—it has built-in games that eight people can play together on their devices.
Home Movies
Do you know what's better than Netflix? Watching family videos together. Your clips may not be entertaining to everyone, but family members will love reliving everything from wedding moments to first steps to 50th-anniversary speeches. Grandparents can take a walk down memory lane and show their converted Super 8 or VHS tapes, while kids can share their favorite TikTok performance. Seeing video captured across decades of experiences and changing technology is sure to be of interest to all ages.
Family History
Have the elders in the family enlighten the youngsters about their ancestors and tell tales of life back in the olden days. Couple that with some research and DNA testing results from a service like Ancestry.com and you could start to build your family tree.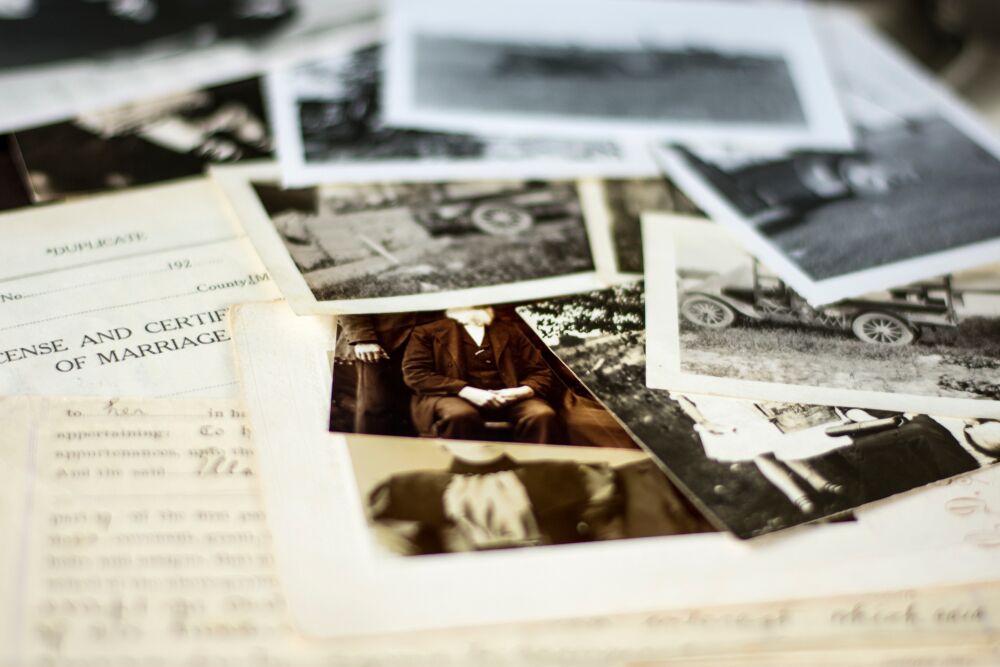 Photo: MeganBrady/ Shutterstock
Birthday Party
There's a pretty good chance that someone in the family will have a birthday while in quarantine and you'll want to at the very least sing happy birthday. But to make it even more special, check out these virtual birthday party ideas to host an epic celebration while social distancing.
Major Milestones
Beyond birthdays, major events are also being impacted by COVID-19. Weddings and bar/bat mitzvahs are being postponed and milestone anniversaries and birthdays are on the calendar. Celebrate these moments with a grand gesture and some virtual entertainment like a singing telegram, musical performance or psychic reading to see what the future holds.
Talent Show
Give your family members a week to prepare a segment for a talent show. Singing, dancing, magic, a theatrical performance, poetry… anything goes. You may be surprised by some hidden talents in your family.
Dance Challenge
Make it a group effort and challenge each household to learn one of the popular dances trending on Instagram or TikTok at the moment. In living rooms around the world, families are doing Drake's #ToosieSlide and Anderson Paak's #FriDance. Make it a dance-off and vote on the best performance.
Show and Tell
This one is pretty straight forward, but it's worth a mention on this list. Sharing is caring, so think about something you can share with loved ones over video chat. This doesn't have to be something grand as it's also important to check in on our day-to-day routines. Students can show their home school projects and grandparents can tell stories about how they're passing the time while self-isolating.
Weekly Happy Hour
Want to keep things simple? If you're juggling WFH, kids and day-to-day tasks due to the coronavirus pandemic, keeping in touch with family on a regular basis can be difficult. Make time for family by scheduling a weekly virtual happy hour at the same time. Getting it on everyone's calendars will ensure you stay connected and up to date on how everyone's doing.
Seasonal Celebrations
While it feels like the world has stopped, some of our most beloved holidays are still on the horizon. Mother's Day, Memorial Day and Cinco de Mayo are further reminders that our large family gatherings are on hold for the moment. Families found creative ways to celebrate Easter and there will be innovative ideas for upcoming holidays too. Send out a Zoom invite ASAP to connect with your extended family virtually.
For more inspiration, check out these 35 Virtual Party Ideas to Socialize During Self-Isolation.
Find virtual services and entertainers in the United States and Canada on The Bash for your family party.