Back to profile
The Company Band Reviews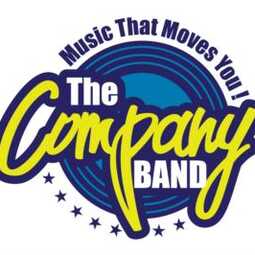 Avg 4.5 | 13 Reviews

Dance Band from Charleston, SC

22 Verified Bookings
---
13 Reviews for The Company Band
Wedding Reception•Reviewed on June 18, 2011•From Savannah, GA
The Company Band was great! They were very talented and keep the crowd very involved. The vocals were great! The supporting cast was great! I would highly recommend them to anyone looking for a fun band for any event. It was really the most dancing I have ever seen at a wedding reception.
Wedding Reception•Reviewed on May 21, 2011•From Hilton Head Island, SC
The Company Band was a first class act that was perfect to work with, sounded incredible and made sure everyone had a great time. I highly recommend them.
Wedding Reception•Reviewed on April 2, 2011•From Hilton Head Island, SC
This band was incredible. They had all our wedding guests out on the dance floor all evening! Their talent is amazing and they have such up to date music. I only wish I had another party to have them play again. I may have find an excuse for a party! We live in a small town and every one uses 2 band from here. All my friends are thrilled to find another band. Thank you all!!!!!!
Anniversary Party•Reviewed on February 13, 2010•From Hampton, SC
They were awesome. I'm so happy that they played at my reception. Everyone was impressed. All the songs I requested they played and played the beautifully. They were a pleasure to work with. I hope to use them again and again in the future.
Christmas Party•Reviewed on December 13, 2009•From Hilton Head Island, SC
The Company Band was awesome for our Christmas party at our home. They are very talented and the nicest group of guys! Their manager Shauna is very friendly, professional and organized. We felt like we had 5 extra friends at our party in The Company Band. I highly recommend them!
Cocktail Party•Reviewed on November 12, 2009•From Columbia, SC
The Company Band was fantastic! They are very talented and professional. They did everything they said they would do and more! Our party was a success due to The Company Band. They played great jazz tunes in the beginning and cranked it up when it was time to dance! Guest of the party are still talking about how much fun they had with the band we didn't want the party to end! I will defiantly be calling them again for any event that I have that needs live entertainment! I loved this band!! Thanks for making me look good!!!
Celebration•Reviewed on September 10, 2016•From Bishopville, SC
We absolutely loved The Company Band! We planned a suprise celebration of life for our parents and we thought that a band would be a great addition. They did a great job catering to the audience. The provided us with the type of music we requested (the Motown Sound). Our parents thoroughly enjoyed them. The band looked great and their sound was excellent. We will definitely use them again. Our family and friends said they felt like they were at a concert. Thank you for making our party unforgettable! ~Tonyia Sinkler
The Company Band:
Tonyia, It was an absolute pleasure to work with you and entertain your family and friends! Thanks you for your hospitality and those very kind words!
Wedding•Reviewed on July 24, 2016•From Charleston, SC
The band was excellent. Guests were telling me throughout the night how impressed they were and I couldn't be more pleased. They felt the mood well and knew when to pick things up/slow them down. They were also extremely pleasant to communicate with before and during the event. We ended up scrambling at the last minute for ceremony music and they came early to DJ it free of charge. I highly recommend The Company Band.
Private Party•Reviewed on February 7, 2015•From Savannah, GA
They were amazing!! Easy to work with, very talented and kind and professional!! This exceptional band helped make our evening a HUGE success!!
Birthday Party (Adult)•Reviewed on January 14, 2017•From Savannah, GA
The band was wonderful - talented musicians!
Wedding Reception•Reviewed on May 4, 2013•From Beaufort, SC
I am extremely disappointed with the Company Band. As far as their professionalism and accommodation, I am utterly disappointed with. Not only were they 3 hours late to my wedding, which was at a very nice country club, they also FAILED to learn the 3 songs we had asked them to learn (which was part of the package we got) - they had over 6 months to learn them as well. UNFORTUNATLEY one of them happened to be our first dance song. Absolutely awful, he repeated the first line over and over the entire song since he did not know any other words...literally NO OTHER WORDS HE KNEW. I would NOT recommend them if you want to actually have a good wedding.
Wedding•Reviewed on August 12, 2017•From Orangeburg, SC
After leaving a not so nice review, I was called personally by the band's manager. He was sincerely sorry for my experience and works vigilantly with me in order to try and make it right. Though the night cannot be done over, I hold the up most respect for the management of this band and they will truly go above and beyond to make the client's happy!
Wedding Reception•Reviewed on April 12, 2014•From Columbia, SC
The band was excellent in their performance. My only concern is the lack of communication with the band leader.