Back to profile
KEALII'S Reviews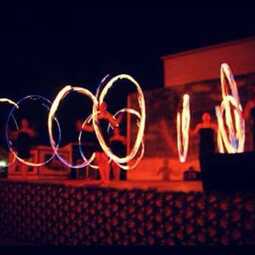 Avg 5.0 | 10 Reviews

Polynesian Dancer from Lawton, OK

19 Verified Bookings
Starting at $500 per event
---
10 Reviews for KEALII'S
Birthday Party (Adult)•Reviewed on August 17, 2019•From Choctaw, OK
There was some confusion about the booking. We found out a week before the party they had actually double booked, and couldn't make our event. They refunded our whole amount. We will book with them directly, next summer. They were very professional, and prompt to make everything right. I'll definitely book them next year!
Celebration•Reviewed on January 29, 2019•From Tulsa, OK
It was a pleasure having KEALII's at our event. It was a wonderful experience from the minute we booked. They clearly and effectively communicated with us through the entire process. They took our Luau to the next level. KEALII's team was talented, kind and took our event personally down to the smallest detail. We enjoyed working with their whole team. Our audience enjoyed the performance and stated it was engaging, captivating and interactive! We had so much positive feedback from our attendees about the performance! Thank you KEALII and team for a wonderful experience!
KEALII'S :
We are so thankful to have been hired by you and your company! Mahalo Nui for being so accommodating, helpful and informative throughout the entire process. We enjoyed working with you and had a great time interacting with the other vendors, hotel staff and your company. Every one was so kind, energetic, welcoming and fun! We cannot wait until we work with you again!
Corporate Function•Reviewed on December 15, 2018•From Oklahoma City, OK
Loved them! They are so sweet!
KEALII'S :
Mahalo Nui for hiring us! We had a great time and loved how fun your company was! Happy New Year!
Birthday Party (Adult)•Reviewed on October 13, 2018•From Navasota, TX
Kealii's was so easy to communicate with and made the party planning very easy. The event itself exceeded expectations and everyone at the party enjoyed the performance which was raved about later on Facebook. Kealii's made sure that the birthday girl was the focus of the party and made it a birthday she would remember. Again, on-site the group was great to deal with and adapted to the environment/space easily. Would love to have Kealii perform at another event in the future.
KEALII'S :
Mahalo for your kind words, Stephen! Communicating with you was easy for us so it was not a problem to accommodate anyway we could have. We had a great time spotlighting your mom to ensure she enjoyed herself. We had never been to Navasota so seeing more of Texas and adventuring was great! We would love to entertain your guests in the future and look forward to future events. Mahalo Nui!
Rehearsal Dinner•Reviewed on October 19, 2018•From Wichita Falls, TX
We had a great time. They were so sweet and the dances were beautiful!! All the guests had a great time participating and learning some of the dances. Thanks again!!
KEALII'S :
Mahalo Lori! We had a great time getting to know you, your guests and the amazing bride and groom. We hope their day went smoothly and we wish nothing but blessings and love for the beautiful couple! We are so glad we got a chance to entertain your guests who were such good sports and very receptive. Mahalo Nui for your kind words and hospitality!
Corporate Function•Reviewed on September 21, 2018•From Kansas City, MO
They were travelling from 5.5 hours away--showed up early, got all their costumes hauled in and set up for changing, and started right on time. They danced almost the whole time--took a short break to eat and rest--changed costumes multiple times and kept a good pace and line up of performances for the whole event. Great experience, and would highly recommend them!! :o)
KEALII'S :
Mahalo for having us, Casey! We had a great time at your event and loved entertaining you and your guests! Thank you for the opportunity and for allowing us to travel to you to fulfill all of your needs! Aloha!
Birthday Party (Adult)•Reviewed on September 2, 2018•From Frisco, TX
This company knows how to run a successful party!!! I can't say enough good words about the experience. From the first phone call I was put as ease. We had a back yard Luau with about 40 guest and they catered home made Hawaiian food which was a HUGE HIT and performed Hawaiian dances with several outfit changes and then continued to do a fire show! All of my guest and myself were BLOWN AWAY. Again thank you, thank you, thank you!
KEALII'S :
Mahalo Nui, Zach! Your kind words are so greatly appreciated - thank you so much! We are so glad we got a chance to cater Hawaiian food to feed your guests and we are so thankful we got a chance to meet your friends and family. Everyone was so nice and welcoming! Thank you, again, for the opportunity! We are so thankful and would love to make this an annual event! Aloha!
Private Party•Reviewed on September 2, 2018•From Plano, TX
Very nice show. Included members of the party and felt like hawaii. Wish i would have had more girls dancing and maybe did the fire show. Maybe next time. I would recommend them for your luau.
KEALII'S :
Mahalo for your kind words, Jeff! We are so glad we got a chance to entertain your guests at your poolside lu'au. We would love to do a fire show for you next time and bring more dancers! Aloha!
Luau Party•Reviewed on September 1, 2018•From Moore, OK
The ladies showed up, we talked about the event and the things we would like. We actually went from three dances down to just two dances. Time was the main factor. The ladies were very flexible with all things asked of them. Their personalities and showmanship made our event that much more memorable. We thank the Kealiis dancers for their help in making this event a big success! Sincerely, I-35 Bingo
KEALII'S :
Mahalo Nui for your kindness! We had a great time entertaining your guests who were so gracious, fun and encouraging! We are thankful for the opportunity and cannot wait for next year's lu?au! Aloha!
Church Service•Reviewed on August 29, 2018•From Broken Arrow, OK
Great to work with and our students loved them!
KEALII'S :
Mahalo Nui Lynsey, Nate and the rest of The Assembly at Broken Arrow! We loved your event and look forward to events in the future!