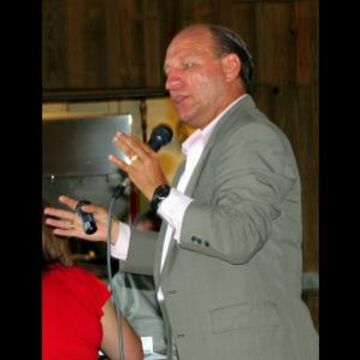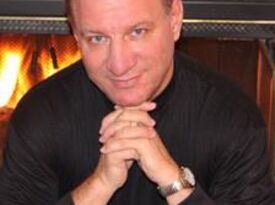 About Vendor
Learn more about this vendor for your event.
Kevin Richard McNulty Speaks --TOPIC SUMMARIES Below are several of Kevin's signature personal and professional development programs. Each program can be provided in a 45-60 minute talk, 90 minute breakout session, or half to full-day workshop. Further, as a long time human and workplace dynamics expert, Kevin also offers a plethora of soft skills programs (e.g., teambuilding, communications, leadership). If you have a specific need or topic in mind, please contact him at PERSONAL/PROFESSIONAL DEVELOPMENT-ORIENTED TOPICS Building Positive Relationships… (or Building a Positive Working Environment) Building and sustaining healthy relationships is a main ingredient to creating a happier and productive workplace. Positive relationships contributes to positive team spirit. It sustains good customer relations, inspires employees to follow their leader, and just gives people a good feeling about their work and environment. In this program, using his 25 years of human and workplace dynamics experience, Kevin puts forth some real insight and real steps to building solid relationships and creating a positive workplace. The Art [and Science] of Effective Communications… Search Google Books on the word "communications" and you'll get 97 million hits. Search on "interpersonal communications" and 678,000 pop up. Why is it there are so many books to help us be better communicators, yet we are still trying to figure it out? Because communications is as complicated as the number of mindsets in this world—about 7 billion. In this presentation, Kevin teaches universal principles and techniques that will help you—in just about any circumstance—communicate in an highly effective way. Kevin not only brings his extensive training, education and practice to this program…but more, brings his life's work—including from the diplomatic field, international arena, and 30 years of intense, dynamic and extra-ordinary multicultural workplaces and organizations. MOTIVATIONAL-ORIENTED TOPICS The Gap . . . Between Two Worlds (Categories: Personal change and transition, People-side of Org. Change, Self-Discovery/Personal Development) Based on his book The Gap Between Two Worlds…Turning Difficult Life Transitions Into Personal Growth Experiences, Kevin speaks about the great challenges and opportunities that lie in the unique state known as "the Gap." He talks about the characteristics, elements and nuances of the journey through any significant life change (good or bad). You will learn about navigating between your familiar, "normal" old world and the not so familiar "new world." More you will discover that whether it be a career change, relocation, divorce, or loss of a loved one, all transitions bring with it…a transformation. Thus, Kevin addresses the question: Will you allow your new life to shape you, or will you shape your new life? Do It Afraid! (Categories: Success, Personal Development) There are many times in life when we are anything from stifled to petrified in taking an important step forward. Often we let fear to hold us back, but then other times we just "jump" and miraculously "the net would appear." Some make it sound so easy and advise: "Just go for it!" But it's not always that easy. For many there may be any number of internal battles that [must] take place in order to get to the point of going after what you want in life. Thus, [sometimes] the precursor to taking a big, bold step may be a massive internal fight: fear vs. desire or fear vs. ego, emotion vs. logic. In this talk Kevin freely discusses this topic, helps you process what it takes, and helps you find solutions to Do It Afraid--meaning, how to go after what you want in life, even if you are afraid. ---BIO Kevin McNulty is a thought-leader and internationally known expert in the areas of personal/professional development and human & workplace dynamics. He is known for his keen understanding for translating complex people issues into practical solutions. He is also the Founder of Humadyn-Life Skills Institute. Kevin is an accomplished professional with a diverse background of 30 years including his 20-year Air Force career, as a facilitator for the Franklin-Covey Leadership Center, and now as speaker, author, and personal development coach. As a speaker Kevin often lauded for his thought-provoking ideas. He shows audiences how to change, grow, and achieve fulfilling lives and success in whatever they do. His style offers a nice blend of high-energy, interacting with audience, and humor. His intended outcomes is always to stimulate audiences to think deeper, see clearer, and make important steps toward personal growth and achievement. He is the author of three books: The Gap Between Two Worlds...Turning Difficult Life Transitions Into Personal Growth Experiences; From Limited to Limitless (audio book); Seven Laws for Learning, Changing and Growing (eBook).
Services
View a list of services offered by this vendor.
Awards & Badges
See why this vendor is top rated on The Bash.
Calendar
We recommend that you contact the vendor to confirm that the event date is open.
• : Booked Events
Choose the Date of Your Event
Date Selected: 9/20/2021