Back to profile
Steve Black Reviews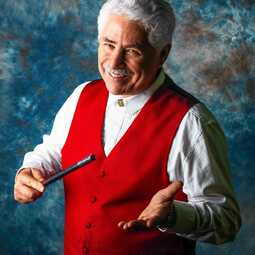 Avg 5.0 | 100 Reviews

Magician from Huntingdon Valley, PA

153 Verified Bookings
Starting at $250 per event
---
100 Reviews for Steve Black
Birthday Party (Kids)•Reviewed on December 10, 2011•From Media, PA
Steve Black communicated well before the event. He arrived right on time, set up quickly, and the show was underway. Everyone enjoyed every minute. He was terrific with including the adults but really was focused on the kids. The kids could not sit still and were so excited. He came highly recommended to me and I am happy to pass on the same strong recommendation. Couldn't be happier!
Banquet•Reviewed on March 21, 2009•From Doylestown, PA
Professional, Friendly, Extremely Entertaining and Very Good at what he does! Steve mingled with our guests during our cocktail hour, performing magic right in front of their eyes that was truly amazing! Using audience participation in his show during dinner was funny, entertaining and captivating! He took our banquet to the next level. I will not hesitate to hire Steve Black again, and will absolutely recommend him for events whenever possible. Thank you...It was truly a "Magical Experience"! Lorraine Steigerwalt Banquet Committee Central Bucks Bike Club
Mother's Day Party•Reviewed on May 13, 2012•From Ambler, PA
Steve's overall performance was outstanding. Our guests were unanimous in their enjoyment of the show. Steve's magic was enhanced by his showmanship adding to the show's overall effect.
Birthday Party (Adult)•Reviewed on March 7, 2009•From Huntingdon Valley, PA
I contacted this magician 2 days before my event and he was able to contact me very quickly and respond. My guests thorougly enjoyed his presence, however, it was a bit short. If there was anything that could have been improved, was the price.. it was a little expensive ( 235) for an hour, but that could have been due to the short notice. HOwever, if you are in need of magician, one that is charasmatic and works well with both children and adults, Steve Black is your magician!
Awards Night Party•Reviewed on February 27, 2009•From Mount Holly, NJ
We had a great time at our EMS squad appreciation dinner with Steve Black. He first went to the individual tables and socialized with everyone while doing slight-of-hand tricks and everyone found him charming and funny. His show was very entertaining and well organized with great showmanship and lots of jokes throughout. We really enjoyed the audience participation and loved his sense of humor. I would highly recommend him for any event and I have already been asked to have him back again next year.
Birthday Party (Kids)•Reviewed on November 23, 2008•From Philadelphia, PA
Our seven-year-old and her friends were mesmerized by Steve Black's magic. Even the one or two skeptics had their jaws dropping after a few tricks. (In Fact, even the initially skeptical parents in attendance were clapping and nodding by the halfway point in the performance.) Steve Black held the children's attention--and there were twenty-two children there at this show--no small feat. He also had all of them howling with laughter, and included them in his act. I would hire Steve Black again for my child's birthday party. Thank you!
Birthday Party (Adult)•Reviewed on February 21, 2009•From Havertown, PA
Great
Birthday Party (Adult)•Reviewed on November 15, 2008•From Franklin Park, NJ
Steve was absolutely hilarious and great at what he does best, MAGIC. It was indeed a magical night at my daughter 1sr b-day party. The adults and children were all amazed at his tricks and we loved the animals....all the kids loved chaos the rabbit as well. He will definitely be called again when we have a party! Thanks Steve, for making the party such a great hit
Birthday Party (Adult)•Reviewed on February 12, 2009•From Philadelphia, PA
Great Show! My kids laughed for days. Appropriate content for the age group. Fun for adults as well!
School Assembly•Reviewed on February 6, 2009•From Abington, PA
Steve was GREAT and the children adored him. The parents were pleased as well. Thank you for making our Family Fun Night a true Family event!
Birthday Party (Adult)•Reviewed on February 5, 2009•From Feasterville Trevose, PA
Booked Steve Black for my son's 6th birthday party at his school. My son and the kids in his class absolutely loved him. He was extremely entertaining, included all those present in the show, and was very professional in his demeanor. Would strongly recommend his services to friends and would use him again for my younger son.
School Assembly•Reviewed on January 25, 2009•From Morrisville, PA
School Assembly•Reviewed on January 22, 2009•From Swarthmore, PA
I was very impressed with how interactive Mr. Black was with the folks at our facility. He had not had much experience with disabled adults but you would never konw it. He also involved the staff which made more a very successful event. We would definitely invite him back.
Club Event•Reviewed on December 13, 2008•From Philadelphia, PA
Steve gave a great performance. His interaction with the children was wonderful and they all had a great time. I would highly recommend him to anyone.
Christmas Party•Reviewed on December 6, 2008•From Morton, PA
Steve performed @ our 10th annual family xmas party and we have had entertainers every year from Clowns, Magicians, & Animals. We all thought that he was one of the best!!! He held all of the childrens attention from preschool to preteen and included them with participation in the act. We also liked the props including the doves and rabbits. This was no "card show". We are definately booking him next year!!!! Thank Steve!!
Birthday Party (Adult)•Reviewed on December 6, 2008•From Collegeville, PA
Steve was great and I would definitely recommend him to my friends.
Birthday Party (Adult)•Reviewed on November 16, 2008•From Easton, PA
Very entertaining. We had ages 5 to very mature age. We had fun and he kept us focused. The kids had a great time. The live animals, (dove and bunny) were a big hit!
Birthday Party (Kids)•Reviewed on October 25, 2008•From Abington, PA
The magic show was great. Steve kept the kids and adults very entertained. Thanks for helping make our daughter's 10th birthday special!
Birthday Party (Kids)•Reviewed on October 19, 2008•From Merion Station, PA
He did a fabulous show for the kids. He got the parents and children involved. Everyone loved it. I wish it had been a longer show. I could have watched all afternoon. He has a great personality, and an amazing energy!!
Community Event•Reviewed on September 27, 2008•From Eagleville, PA
The crowd really turned out to see Steve Black perform and I intend to have him return!
Birthday Party (Adult)•Reviewed on September 26, 2008•From Warrington, PA
We hired Steve to come to our son's school for his 5th birthday. Steve arrived on time, was very meticulous in his setup and provided a show geared exactly towards the group of 5 year olds he was entertaining. The children loved it. Steve involved everyone in the group in the show in his magic tricks. I would definitely recommend Steve and will definitely use him again in the future.
Corporate Function•Reviewed on September 14, 2008•From Telford, PA
Steve was great with all ages!! As impressive with the old guys as with the kids! We had a very hot action packed day, I can only imagine what he could do with a crowd that gives him their undivided attention! We had many other activities going on throughout the day. And what a surprise bonus that he spoke Spanish VERY well since a better portion of our representation was hispanic. I look forward to having Steve participate in our event again next year. Lori Williams
Picnic•Reviewed on August 24, 2008•From Pottstown, PA
This was the second time we engaged Steve Black to perform at our synagogue picnic so obviously we were pleased the first time. He did not disappoint on his second visit. Our children were enthralled; very eager to participate and he had the adults involved as well.
Corporate Function•Reviewed on August 8, 2008•From Elysburg, PA
Steve did a great job. Everyone loved him. He was very personable and friendly. I would recommend him to anyone. We will be using him again next year!!
Birthday Party (Kids)•Reviewed on August 4, 2008•From Philadelphia, PA
Everyone at the party thought that the show was great! Many people were saying how much fun they had. Thank you very much for making my boy's party a hit!! Sincerely, Rachel Curry