Back to profile
Keith Zalinger (Extra-Sensory Performance) Reviews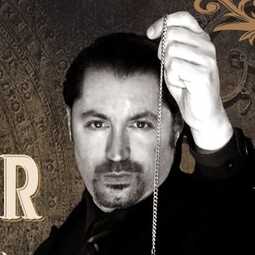 Avg 5.0 | 77 Reviews

Psychic from Branford, CT

143 Verified Bookings
Starting at $150 per event
---
77 Reviews for Keith Zalinger (Extra-Sensory Performance)
Birthday Party (Adult)•Reviewed on June 13, 2020•From Los Angeles, CA
My guests were surprised when we presented Keith, and turned out to be quite willing to try a "virtual" extra-sensory performance. I wish we'd been able to "meet" Keith and see his act in person, but given that we're in Los Angeles and he's back East, that wouldn't have happened -- he had adapted quite well to working virtually, although we had to have him hold his cards at different levels a few times. He was personable, lively, extremely professional. One of our guests, the head of Paramount films. asked where we'd found Keith -- and I was more than happy to brag about GigMasters. You had a great selection of talent, and we were very happy with Keith.
Halloween Party•Reviewed on November 2, 2019•From Shirley, NY
Keith was amazing! He did private readings for our Halloween party and everyone loved their reading and said he was spot on. My reading was was amazing it was as if he knew me for years! He is very friendly, professional, reliable and his communication as a vendor is excellent! I highly recommend Keith and will be using him again for our future parties! You will not be disappointed. He takes time with every reading. Everyone that met him loved him!! Thank you Keith for being apart of our party!
Private Party•Reviewed on July 12, 2020•From Barrington, RI
Keith is a true professional. Extremely organized. He did an amazing performance for our work function picnic that everyone enjoyed. He tailored his show to the people in the audience and it worked out great. HE WILL AMAZE YOU with his abilities. Planning to hire again.
Bachelorette Party•Reviewed on March 13, 2021•From Woodstock, NH
Keith was wonderful. He was timely and fun. He gave our Bride extra time and made sure everyone had a lovely readying. We were in a mountain house with terrible reception despite the wifi and he was understanding of that, which I appreciated a lot. Over all every single person walked out of there happy with their reading and experience and it was a highlight of the whole bachelorette weekend. Thank you Keith!
Fundraiser•Reviewed on September 8, 2019•From Stratford, CT
Awesome performance!!! Highly recommended!!!
Wedding Reception•Reviewed on October 24, 2020•From Tamworth, NH
Keith Zalinger (Extra-Sensory Performer) was hired for our cocktail hour after the wedding ceremony. He was able to get our two families to loosen up , laugh while impressing our guests with his performance. True professional, great personna, was dressed for the occasion and was gracious. We all enjoyed the card tricks the most, great ice breaker. Thank you Keith
Birthday Party (Adult)•Reviewed on December 13, 2020•From Old Saybrook, CT
Keith arrived early to get set up, and handled every request of mine with zero issues. This wasn't the easiest audience to impress, and I think he did an excellent job even with the more skeptical members of the group. I appreciate that he was able to hop off the bench on short notice and make the party so much fun for everyone involved. Thank you, Keith!
Community Event•Reviewed on February 15, 2018•From West Haven, CT
He was absolutely amazing! I'm so very grateful for his professionalism and awesome performance. Everyone really loved having him and he really blew our minds!
Community Event•Reviewed on October 12, 2019•From West Haven, CT
Keith really added a special touch to our Skeleton Fest event! He is great at what he does. There was a line to see him for the whole 3 hours of the event. We will definitely ask him back next year!
Grand Opening•Reviewed on April 29, 2017•From Pennington, NJ
Keith was very professional. He was on time, friendly, and very accommodating to our wavering schedule of events.
Birthday Party (Adult)•Reviewed on August 10, 2019•From Tolland, CT
Keith was amazing! Kept my audience engaged and I highly recommend him. Would definitely book him again. Thank you Keith!
Corporate Function•Reviewed on October 11, 2017•From Providence, RI
Keith was very professional and prepared for the event. We booked him for an Event so there were people going up to his booth for tarot card readings/palm readings throughout the night and everyone said he was great!
Event•Reviewed on September 6, 2012•From New York City, NY
Keith was simply amazing. We did a Tarot Card reader event at Saks 5th Ave in NYC at my shop located inside Saks. There was a line waiting for him! The clients were thrilled. Keith made sure each client felt so special that not one person complained about having to wait. I would love to work with him again and everyone at the store was impressed. A+ A+ A+ Hire him! You will not be disappointed and you will not have to worry! I set up a table and a few chairs and he was ready to go! I could not have asked for an easier and more successful event! People are still talking about it! Thanks Gigmasters.com for helping me find Keith!
Community Event•Reviewed on September 21, 2019•From Clark, NJ
Keith and Sherry did wonderful jobs as expected. They are true pros and are reliable. Many of the attendees felt the Targot Card readings was best part of Cancer walk Event.
Fundraiser•Reviewed on October 22, 2016•From Orange, CT
Omg Keith is amazing!!! I had him last year at my event and I had so many people love him, I invited him again this year. He never disappoints me, simply amazing!!!!
Birthday Party (Kids)•Reviewed on October 31, 2018•From Branford, CT
Exceeded my expectations! Keith was super-pro from my request for quote through staying an extra 1/2 hr because our group couldn't get enough! His price was very fair. We had lots of adults & kids at a fairly 'active' Halloween party and he was wonderful with everyone. My 11yr old son loved his reading as did his friends, but the parents loved it the most. Most of all, he was down to earth and legit - not corny or carnival-ish. Everyone trusted and remarked on how authentic his intuition and talent was. Many of us dabble in all things spiritual and that authenticity was important to me.
Corporate Function•Reviewed on April 21, 2012•From Jewett City, CT
This show was very entertaining. Before the show Keith mingled with the crowd performing individual tricks. And after the show he stayed and did individual palm readings which everyone loved even more. It was a great time!
Birthday Party (Adult)•Reviewed on August 3, 2019•From Aquebogue, NY
Keith arrived on time and immediately started to mingle with the crowd We then switched to individual readings and guests enjoyed their choice of Palm reading or tarot cards. Keith is a kind and friendly performer and did a great job with our party
Birthday Party (Kids)•Reviewed on November 4, 2018•From Simsbury, CT
Keith was professional and prompt. He went above and beyond the time allotted to ensure everyone was able to have a reading!
Halloween Party•Reviewed on October 7, 2017•From Boston, MA
Keith was the absolute perfect addition to our party. He made sure he met with every guest and was extremely thorough and professional. Would highly reccomend and we plan to use him again in the future!
Halloween Party•Reviewed on October 26, 2017•From Boston, MA
Keith did an amazing job at our annual office Halloween party! He definitely contributed a lot to the overall party and made sure all of our employees had a great time!
Private Party•Reviewed on December 31, 2016•From White Plains, NY
Keith Zalinger was awesome. My New Year's Eve guests were entertained - even amazed - by his ability to see what was not obvious to the rest of us. We booked Keith for 90 minutes and the time flew. Even my young five and seven year old guests were fascinated by his magic. I'd recommend him to anyone. Maryanne Vent
Christmas Party•Reviewed on December 24, 2018•From Stonington, CT
Great experience from start to finish. He was helpful in getting certain details worked out ahead of time. Very easy to work with, and even better in person that what I saw in his video. Thank you, Keith!
Wedding•Reviewed on September 26, 2015•From Rhinebeck, NY
Pefect, all my information came from the MOST critical people, my guests. (guest's often prefer to complain rather then give good reccomendations) Everyone had all good things things to say about him. In speaking with Keith he is actually a real cool and nice guy, so I knew while I while I was off doing my wedding thing, he was self monitoring himself, you can't ask for a better outcome. You should know, this was the first time I met him and I am also a very critical person, so BELEIVE ME..when I tell you he is VERY GOOD! - Highly reccomend him.
Celebration•Reviewed on February 15, 2016•From Hamden, CT
Keith was an awesome performer. He arrived early to the event (in an ice and snow storm!) and was professional. He came to the party and did tarot card readings for about 50 students. The students loved every minute that he was there!! He was professional and very nice. We would definitely love to work with Keith again in the future and recommend him!