Back to profile
Keith Zalinger (Extra-Sensory Performance) Reviews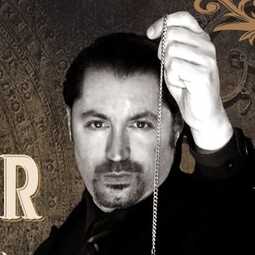 Avg 5.0 | 83 Reviews

Psychic from Branford, CT

157 Verified Bookings
Starting at $150 per event
---
83 Reviews for Keith Zalinger (Extra-Sensory Performance)
Birthday Party (Adult)•Reviewed on March 26, 2022•From Narragansett, RI
Meeting•Reviewed on February 15, 2022•From Charleston, SC
Needed a 'work from home' break for our team. Keith was great. Enjoyed by all!
New Year's Eve Party•Reviewed on December 31, 2021•From Providence, RI
Keith was not only very well skilled in his craft he was wonderful with each and every guest! Everyone that was able to get a reading from Keith was excited and thrilled with the experience! We are very much looking forward to having Keith back!
Birthday Party (Adult)•Reviewed on June 13, 2020•From Los Angeles, CA
My guests were surprised when we presented Keith, and turned out to be quite willing to try a "virtual" extra-sensory performance. I wish we'd been able to "meet" Keith and see his act in person, but given that we're in Los Angeles and he's back East, that wouldn't have happened -- he had adapted quite well to working virtually, although we had to have him hold his cards at different levels a few times. He was personable, lively, extremely professional. One of our guests, the head of Paramount films. asked where we'd found Keith -- and I was more than happy to brag about GigMasters. You had a great selection of talent, and we were very happy with Keith.
Graduation Party•Reviewed on June 18, 2021•From Groton, CT
We hired Keith for our 2021 senior high school graduation party. Keith was phenomenal! He was prompt, highly engaged with the students and extremely professional. Many of our students had never had any contact with a tarot/palm reader and the feedback we received from them was very, very POSITIVE. I was most impressed with Keith's interaction and engagement with every student he encountered. He truly made a connection with them and they each left with a very personalized reading. I would highly recommend him and am hoping we can book him again next year!
Halloween Party•Reviewed on November 2, 2019•From Shirley, NY
Keith was amazing! He did private readings for our Halloween party and everyone loved their reading and said he was spot on. My reading was was amazing it was as if he knew me for years! He is very friendly, professional, reliable and his communication as a vendor is excellent! I highly recommend Keith and will be using him again for our future parties! You will not be disappointed. He takes time with every reading. Everyone that met him loved him!! Thank you Keith for being apart of our party!
Private Party•Reviewed on July 12, 2020•From Barrington, RI
Keith is a true professional. Extremely organized. He did an amazing performance for our work function picnic that everyone enjoyed. He tailored his show to the people in the audience and it worked out great. HE WILL AMAZE YOU with his abilities. Planning to hire again.
Bachelorette Party•Reviewed on March 13, 2021•From Woodstock, NH
Keith was wonderful. He was timely and fun. He gave our Bride extra time and made sure everyone had a lovely readying. We were in a mountain house with terrible reception despite the wifi and he was understanding of that, which I appreciated a lot. Over all every single person walked out of there happy with their reading and experience and it was a highlight of the whole bachelorette weekend. Thank you Keith!
Halloween Party•Reviewed on October 25, 2021•From Niantic, CT
Keith is a true professional. I was having a private event and wanted entertainment, but not sure exactly what I wanted. Keith listened to what my 'vision' was, and made his suggestions. He followed up with e-mails and phone calls to make sure we were on the 'same page'. Night of event; he's on time, he's professional, he commanded the room, he was FANTASTIC! My guests truly enjoyed the show, lots of laughs, LOTS of 'oh wows' !! Definitely would recommend him, Definitely would book Keith again!!! Thank you for a great evening!
Wedding Reception•Reviewed on October 24, 2020•From Tamworth, NH
Keith Zalinger (Extra-Sensory Performer) was hired for our cocktail hour after the wedding ceremony. He was able to get our two families to loosen up , laugh while impressing our guests with his performance. True professional, great personna, was dressed for the occasion and was gracious. We all enjoyed the card tricks the most, great ice breaker. Thank you Keith
Event•Reviewed on September 6, 2012•From New York City, NY
Keith was simply amazing. We did a Tarot Card reader event at Saks 5th Ave in NYC at my shop located inside Saks. There was a line waiting for him! The clients were thrilled. Keith made sure each client felt so special that not one person complained about having to wait. I would love to work with him again and everyone at the store was impressed. A+ A+ A+ Hire him! You will not be disappointed and you will not have to worry! I set up a table and a few chairs and he was ready to go! I could not have asked for an easier and more successful event! People are still talking about it! Thanks Gigmasters.com for helping me find Keith!
Birthday Party (Adult)•Reviewed on October 2, 2021•From Boston, MA
Keith was punctual and professional. I hired him for a dinner with about 24 and he did palm and tarot card readings. He was accommodating and friendly and my guests felt comfortable with him. We thoroughly enjoyed him.
Bridal Shower•Reviewed on July 18, 2021•From East Setauket, NY
Keith most definitely exceeded my expectations. Wasn't sure if he would be appropriate for a bridal shower, but his performance was excellent. My guests loved it. I'm baffled by what he does! So personable and friendly too. Highly recommend. Thanks Keith
Birthday Party (Adult)•Reviewed on December 13, 2020•From Old Saybrook, CT
Keith arrived early to get set up, and handled every request of mine with zero issues. This wasn't the easiest audience to impress, and I think he did an excellent job even with the more skeptical members of the group. I appreciate that he was able to hop off the bench on short notice and make the party so much fun for everyone involved. Thank you, Keith!
Fundraiser•Reviewed on September 8, 2019•From Stratford, CT
Awesome performance!!! Highly recommended!!!
Birthday Party (Adult)•Reviewed on August 28, 2021•From New York City, NY
He was great, and spot on! Excellent!
Bridal Shower•Reviewed on July 11, 2021•From Middlebury, CT
He was courteous and on time. Everyone really enjoyed having something special to do.
Community Event•Reviewed on February 15, 2018•From West Haven, CT
He was absolutely amazing! I'm so very grateful for his professionalism and awesome performance. Everyone really loved having him and he really blew our minds!
Community Event•Reviewed on October 12, 2019•From West Haven, CT
Keith really added a special touch to our Skeleton Fest event! He is great at what he does. There was a line to see him for the whole 3 hours of the event. We will definitely ask him back next year!
Grand Opening•Reviewed on April 29, 2017•From Pennington, NJ
Keith was very professional. He was on time, friendly, and very accommodating to our wavering schedule of events.
Birthday Party (Kids)•Reviewed on July 10, 2021•From North Branford, CT
Keith put on a excellent show the kids loved the performance
Birthday Party (Adult)•Reviewed on August 10, 2019•From Tolland, CT
Keith was amazing! Kept my audience engaged and I highly recommend him. Would definitely book him again. Thank you Keith!
Corporate Function•Reviewed on October 11, 2017•From Providence, RI
Keith was very professional and prepared for the event. We booked him for an Event so there were people going up to his booth for tarot card readings/palm readings throughout the night and everyone said he was great!
Community Event•Reviewed on September 21, 2019•From Clark, NJ
Keith and Sherry did wonderful jobs as expected. They are true pros and are reliable. Many of the attendees felt the Targot Card readings was best part of Cancer walk Event.
Fundraiser•Reviewed on October 22, 2016•From Orange, CT
Omg Keith is amazing!!! I had him last year at my event and I had so many people love him, I invited him again this year. He never disappoints me, simply amazing!!!!