Back to profile
Joshua Spears - Motivational Speaker & Author Reviews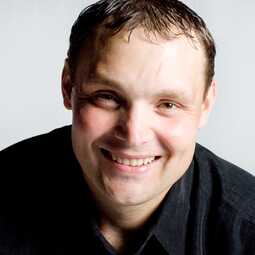 Avg 5.0 | 5 Reviews

Motivational Speaker from Detroit, MI

6 Verified Bookings
Starting at $50 per event
---
5 Reviews for Joshua Spears - Motivational Speaker & Author
Fundraiser•Reviewed on October 19, 2019•From Detroit, MI
My overall experience with Joshua Spears performance was an eye opener. He is a person with such an amazing talent. Joshua was wonderful at narrating his lifes experiences through childhood & we as an audience could visualize his experiences through our eyes. Joshua's emotions & memories expressed by his motivational speaking ability makes it easier for an individual to relate with his experiences that cultivated into their own personal experiences with people in their lives. It resonated for the entire audience that he was an innocent child who needed the help & support of humans. God uses him to share his amazing story with others to help our Michigan kids in need.
Joshua Spears - Motivational Speaker & Author:
Hello Tantheia, Thank you for taking the time to write your well thought out review of your experience working with me. As a speaker I work very hard to ensure each client's needs are met and seeing how much your group enjoyed the presentation is very encouraging. Each talk is different and requires a great amount of preparation ensuring your goals as the client are met. The response from your audience as well as yourself as the event planner are reminders to me of why I chose the work I do as a profession. To help others in a fun, engaging, but yet lasting way!
Corporate Function•Reviewed on March 18, 2019•From Taylor, MI
Joshua did a great job for us! He was entertaining and his stories were very inspirational. Our group especially enjoyed the portion where he drove home the purpose of our work, it was very engaging and profound. His presentation really helped kick off our event and set the tone for the rest of our meeting. I would definitely recommended him as a speaker.
School Assembly•Reviewed on December 10, 2018•From Waterford, MI
Joshua did a great job connecting with high school students about overcoming personal obstacles and being a servant leader at their school. His presentation included practical advice through his own experience and humor, and was engaging by involving members of the audience. Students left empowered and energized to lead in their schools!
Corporate Function•Reviewed on March 16, 2019•From Grand Rapids, MI
Joshua did an amazing job for our group!! Our team really enjoyed his presentation. We had him in to talk about dealing with change in a positive way, because we have a great amount of this in our organization right now. He was very engaged before the event ensuring he knew the specifics of our industry and exactly what we were looking for. His presentation was very moving and insightful and kept everyone engaged. During many portions of the presentation he got the audience involved, these were both fun and had great insights given as well. He left our team inspired not only professionally but personally as well. You could tell he really cares about his work!
Joshua Spears - Motivational Speaker & Author:
Thank you so much for your kind words! I truly enjoyed my time with your team and am thrilled you were so happy with your event! Thank you so much for giving me the privilege of serving your organization in this manner.
Corporate Function•Reviewed on March 2, 2019•From Detroit, MI
Joshua was very accommodating to our group. We appreciated his enthusiasm and communication prior to the event. He made effort to understand our goals for the presentation. The beginning of the presentation started off slower and the overall group did not feel his personal experiences were positive and relatable but then finished the presentation with anecdotes that finished the presentation strong. We felt overall the presentation was beneficial for the volunteers management role as well as a maintaining positivity in their personal lives.
Joshua Spears - Motivational Speaker & Author:
Thank you Hannah for the well thought out review!! It was an absolute pleasure to speak to your amazing group!! I was very inspired by the great feedback I received from those in attendance the day of the event as well. Thank you so much for allowing me to serve your organization in such a manner!