Back to profile
Drivetrain Reviews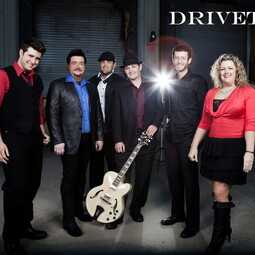 Avg 5.0 | 125 Reviews

Bluegrass Band from Atlanta, GA

184 Verified Bookings
Starting at $300 per event
---
125 Reviews for Drivetrain
Wedding•Reviewed on September 24, 2016•From Fairmount, GA
In one word, fantastic. I was suspicious of all of the 5 star reviews but after watching them and working with Yvonne and the band, I have to say that they are all spot on. We hired them for our daughter's wedding and all I had to do was tell them what I wanted and they did the rest. They even helped MC the event. They played wonderfully during guest seating, did a 3 piece acoustic during cocktail hour and did an electric band after dinner.They had the dance floor full all night even with our tough crowd. Yvonne, Randy, and the band are total professionals that seem to read the mood of the crowd and then respond to what they want We had so many complements. Thanks!!.
Drivetrain:
Thank You Ken for this wonderful review!!! We hear the 5 star skepticism often. We treat each wedding day with a unique approach based on each couple's music vision. It is so nice to see that all of our effort to make the music just right for their day is appreciated.
Wedding Ceremony•Reviewed on March 19, 2011•From Atlanta, GA
As good as it possibly gets, an absolutely fabulous band. Played at our daughter's wedding, and one of her biggest wishes was to have everyone dance at her wedding. The band had a tough crowd to work with but was able to fulfill her wish, and had the dance floor full almost all night. Could not have possibly been more accomodating or easy to work with. Truly made the night memorable, and if ever we have another occasion to book a band there is no doubt who we would contact. Everyone, including the venue staff, kept asking us where we found them! A sincere thanks to Drivetrain! First rate.
Wedding Reception•Reviewed on October 24, 2009•From Roswell, GA
Drivetrain was fantastic! We hired them based solely on previous reviews and were not disappointed. All of our guests were raving about them and all had a wonderful time. The music during dinner was perfect and the first dances were great, then they had everyone up dancing. They are so talented and on many songs I liked them better than the original artist. For our UNC Chapel Hill graduates, Carolina In My Mind was a HUGE hit and they are all still talking about it. And over and over we heard from our guests that it was the best wedding reception they had been to. The band was so talented and professional and I would hire them again without hesitation.
Wedding•Reviewed on April 10, 2016•From Atlanta, GA
Yvonne and Randy and their musicians are outstanding !! Every request was handled perfectly by Yvonne. She was SO helpful with the suggestion of music and the timing. Her announcing was so well done and everyone enjoyed the cute way she announced the garter toss etc. People were dancing and singing along . I can't thank them enough and would definitely recommend them to anyone wanting live music for an event.
Wedding Reception•Reviewed on October 4, 2014•From Hilton Head Island, SC
Fantastic band for a wedding reception!! Yvonne was great with all communications. She understood what we wanted in terms of song mix. They played quiet background music during cocktails and had the dance floor hopping and rocking after dinner. She and the band accommodated our special requests (they backed my four brothers and me singing a special song for the bride). She ran/directed the reception beautifully--she took all the worry from us. Everything about this band was smooth and professional. I give them my absolute highest recommendation.
Wedding Reception•Reviewed on December 30, 2011•From Nashville, TN
We were looking for a band who did a little bit of everything to play at our Nashville wedding. We came across Drivetrain and loved them right away. Since we had guests of all ages we wanted to supply a variety of music so that everyone would enjoy it. Yvonne was wonderful at helping us pick exactly what we were looking for. They learned the songs for the ceremony and played them beautifully. We could not have asked for a more energetic, engaging, and KIND group of people to work with! Definitely recommend them!!
Wedding Reception•Reviewed on April 30, 2011•From Savannah, GA
The whole experience was great from beginning to end. They were incredibly easy to work with and took care of the details so we didn't have to worry about anything. They accomodated every request and were a blast when interacting with our guests. The dance floor was full all night and nobody wanted the party to end. Would definitely recommend Drivetrain.
Wedding•Reviewed on September 15, 2012•From Buford, GA
Drivetrain was the perfect band for our wedding! With excellent communication, professionalism, and talent we couldn't be happier with our experience. We gave them ideas of the type of songs we wanted to hear. Saying that, we told them to play what they needed to keeping the festivities going and they did just that. Driverain read the crowd and brought the party. I've never seen a dancefloor fill up so quickly. Thank you Drivetrain for a wonderful night
Wedding Reception•Reviewed on January 16, 2010•From Columbus, GA
Drivetrain is the kind of band you want to play at your event, and then suggest them to all of your friends and families for their events. The level of professionalism, talent, and overall generosity is outstanding. Your event will be all the more special by having Drivetrain perform.
Wedding Reception•Reviewed on April 6, 2014•From Cave Spring, GA
Very professional, learned a bunch of songs just for us...they were great! Highly recommended and versatile.
Picnic•Reviewed on July 19, 2008•From Newborn, GA
Drivetrain was fantastic! We hosted an old-fashioned Hoe-Down on a farm outside of town. Drivetrain drove over an hour to meet us, set up under a tent in the 90-degree heat, and played for over two hours. The band is great fun, extremely talented, and an amazing bargain! I give the band the highest recommendation.
Wedding Reception•Reviewed on July 31, 2010•From West Jefferson, NC
Drivetrain was prompt, professional, and very accomodating. They played during the ceremony and at the Reception. The music was great at both. We appreciate all they done for us.
Private Party•Reviewed on May 1, 2009•From Soddy Daisy, TN
Drivetrain played our rehearsal dinner which was last night. They were obviously fantastic if I'm waking up the morning of my wedding to fill this out. We set up outside for our rehearsal dinner at the lake, then returned to a complete downpour. I was panicking thinking everything was going to be a disaster. Instead, I pulled up to our lakehouse to see the band on the porch welcoming us with their amazing music. They're extremely talented and have such a different variety of music that they just make the party!They turned what could have been a rained out mess into an amazing, memorable night!
Wedding•Reviewed on April 18, 2009•From Columbus, GA
We hired Drivetrain for our wedding sight unseen based on the positive reviews, but also noticed there were no negative reviews. It was very clear why not- they were easy to deal with and reliable in every way. They played an acoustic and electric set, both top notch. They also DJ-ed between sets, so there was always music playing. Drivetrain was very accommodating to my bride and myself and were an absolute blast! At the end of the evening, guests were literally begging Drivetrain to continue playing and offering them money. The one negative was that they were forced to stop playing due to the venue closing! Extremely talented and highly recommended for your event!
Corporate Function•Reviewed on November 14, 2009•From Atlanta, GA
Let me start by saying I've been a manager/agent in 4 different major markets including overseas. When I found this band on Gigmasters, I was a little confused as to what kind of music they played but was impressed by the sound of the samples. I arrived at the event to find (get this) 11 different instruments on stage. Thier first set was all acoustics and after hearing this I thought OK this is their forte. Then on the next set they switched to the electric format and I must say my jaw dropped! They were just as strong on Rock, R&B, Motown and Dance hits. In all my experience I've never seen this degree of versatility from one band. Remarkable!
Wedding Reception•Reviewed on December 11, 2010•From Axson, GA
I can't say enough great things about Drivetrain!!! They were AWESOME! I had not heard the band in person prior to the wedding, but they lived up to all the great reviews on gigmasters and exceeded my expectations. I would recommend them to anyone. They made sure everyone had a great time, and the dance floor was full the entire reception. -Leigh and Andrew Curtis
Concert•Reviewed on September 17, 2016•From Atlanta, GA
This was the best decision I've made in quite a while hiring Drivetrain. I wasn't totally sure about them at first, they looked to be musically proficient, but limited in their ability to perform different genres. Boy was I WRONG !!! I was very pleasantly surprised that they were able to go from one genre to another effortlessly. It was funny watching our friends try to get off the dance floor only to be drawn right back up again and again, the best dance party I've ever been to. The music was great, but the professionalism was second to none. If Miss Yvonne had not been one of the best vocalist I've ever heard, I'd swear she was a professional emcee.
Corporate Function•Reviewed on January 6, 2009•From Atlanta, GA
This talented group is SPECTACULAR! Booked them for a corporate function and they entertainingly captivated all our guests...from north & south to east & west...was one of the best talent finds in all my years of party/event planning...the only mistake someone can make is NOT to book them!! Thank you Gigmaster and Drivetrain for making our event a show-stopper.
Wedding Reception•Reviewed on April 24, 2010•From Dadeville, AL
We hired Drivetrain for my daughter's wedding reception based solely on their website presentation & the raving client reviews. We wondered how a band could get such universally positive reviews. But we were not disappointed! We were 100% satisfied. If I could give them a higher rating than 5, they would be 10+ all the way. They were prompt, professional, FUN, and worth every penny. They got the party rolling right away, the dance floor was full all night, and in the end, we were begging for more. Many people told me it was the most fun they ever had at a wedding reception. Book this band- they will deliver and not disappoint.
Birthday Party (Adult)•Reviewed on July 11, 2009•From Alpharetta, GA
Let me first say Drivetrain was unbelievable..they put on a 3 hour show with first quality sound, stage presence and interaction with our group. They are multi-talented musicians who put out unreal music but at the same time you could not meet any finer people. Played everything we asked of them and I could not have a better band with us that day than Drivetrain..thanks Randy & Yvonne- God willing you will be back to the Budweiser stage!
Wedding Reception•Reviewed on October 9, 2010•From Fitzpatrick, AL
We had a BLAST with DriveTrain!! THey were so much fun and had NO trouble adapting and playing to our crowd!! Yvonne was fun and right on time, with anticipating what we wanted to do next, when to announce upcoming things, and how to get my husband to the dance floor!! They had no trouble shifting things around if we needed to do something earlier than previously discussed!! GREAT TIME!!! Would recommend them to anybody!! Great mix of music, covered all our favorites, classic rock, country, outlaw country, modern rock a little pop and new stuff thrown in just rarely enough!! We wish we could have had them play all night long!!!
Community Event•Reviewed on October 19, 2007•From Birmingham, AL
Drivetrain was outstanding! Their ability to interact with the audience was the best. All our guests thoroughly enjoyed them and several even wanted to know how to get in touch with them for events of their own. Thanks so much for such a talented, professional group! ~Rita Allen
Wedding•Reviewed on June 27, 2009•From Columbia, SC
The band was very accommodating and versatile. Not to mention, they were amazingly talented. Everyone had a fantastic time and they received many compliments from our guests. I would recommend Drivetrain to anyone and would be glad to be a reference.
Corporate Function•Reviewed on October 14, 2008•From Pine Mountain, GA
Drivetrain was wonderful and accomodated every sound request our corporate audience threw at them. They rolled with the changes and were versatile in their repetoire. We had originally scheduled them for their Zydeco set but they didn't flinch when asked to play old favorites/requests. We hope to have future venues where we can utilize them again.
Church Service•Reviewed on November 10, 2007•From McDonough, GA
Drivetrain was wonderful. They were so, so friendly and accomodating, it felt like I have know them my whole life. They came in and did an outstanding job. I would highly reccommend Drivetrain to anyone who wants a quality group with friendly service. I can not say enough good things about Drivetrain. Thank you guys!