Back to profile
Drivetrain Reviews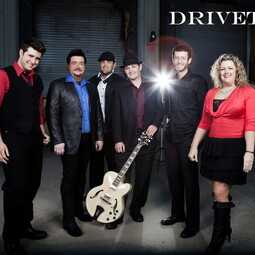 Avg 5.0 | 125 Reviews

Bluegrass Band from Atlanta, GA

184 Verified Bookings
Starting at $300 per event
---
125 Reviews for Drivetrain
Private Party•Reviewed on May 28, 2010•From Pine Mountain, GA
What an amazing band! Not only is their music current, fun, lively, engaging,the bandmembers exude FUN! I loved the way they engaged with the audience (Uncle Stilly took the mike and sang "The Beverly Hillbillies" theme song.) Yvonne was so personable and drew everyone on to the dance floor. It was a perfect night! and Drivetrain made it happen! Thanks, Drivetrain! I hope we meet again! Cindy Fetch, Athens, Georgia
Wedding Reception•Reviewed on July 10, 2010•From Roswell, GA
Drivetrain is definitely one of the best bands out there! Incredible musicians and entertainers. They were extremely accommodating and were so easy to work with. I would recommend them 10 times out of 10 for any function!
Christmas Party•Reviewed on December 7, 2012•From Forest Park, GA
too loud for the room, didn't play any slow dance music. good fast music to dance to keep dancers on floor
Drivetrain:
By most bands standards this is a good review. It is our lowest ever. Smoot's assistant was our contact and she ask for more high energy up tempo music and was very pleased, so much so they have already booked us for the event next year. This is a common situation when you have a large company and the bosses have a different idea of what the group wants. We try to do something to please everyone. After contacting the assistant, Smoot admitted this was a misunderstanding and said he would update it. He didn't. We take our entertainment very serious and will gladly make any adjustment to please the client.
Wedding Reception•Reviewed on October 16, 2010•From Prattville, AL
Drivetrain was excellent. They had the dance floor packed all night long.
Wedding Reception•Reviewed on September 25, 2010•From Douglas, GA
Drivetrain did an amazing job. I was a little nervous since I had only heard them through videos on gigmasters and read the reviews but I was not let down. Not only did they sound great but they kept the crowd involved!
Corporate Function•Reviewed on April 6, 2011•From Fernandina Beach, FL
Drivetrain was amazing! They made the event a total success! Thank you!
Corporate Function•Reviewed on September 15, 2016•From Atlanta, GA
Great Band and Great people!!!
Wedding Reception•Reviewed on March 5, 2011•From Montgomery, AL
Everyone in the band was extremely easy to work with throughout the entire process! Very friendly and so talented! Thank you Drivetrain! Everyone had an incredible time at the wedding!
Wedding Reception•Reviewed on May 1, 2011•From Dandridge, TN
Drivetrain was an outstanding and professional band. They were interactive with the crowd and kept things lively. I highly recommend them!!!
Wedding Reception•Reviewed on September 3, 2011•From Lawrenceville, GA
Drivetrain was everything I was looking for for our son's wedding reception. Not only did they have great talent, they were fun and personable. They accommodated all requests and just energized the crowd, getting almost everyone on the floor. I can't say enough great things about them...they were perfect in every way!
Wedding Reception•Reviewed on July 30, 2011•From Braselton, GA
Drivetrain was everything we hopes they would be. The talent and resources at their disposal leave them no place to go but up. Yvonne, the lead singer, did a fantastic job creating a easy flowing reception while keeping the dance floor moving. We had nothing but positive comments from our guests after the wedding telling how much thy loved the band. I reccomend them whole heartedly for any event you are planning! Thanks for a great day! Jason & Kelly Romine
Community Event•Reviewed on July 19, 2011•From Hilton Head Island, SC
Drivetrain did a superb job for us! We heard nothing but positive feedback from our residents, and we plan to have them back for future community concerts!
Wedding Reception•Reviewed on July 29, 2012•From Highlands, NC
I could go on and on about how much I loved the band forever and ever! There was not one thing I could say they needed I improve on. My guests loved them as well and I already told the band I want them at my sisters wedding :)
Wedding Reception•Reviewed on March 10, 2012•From Auburn, AL
Drivetrain was great! They played at our ceremony and reception and did an amazing job at both! I highly recommend them for weddings!!
Review by Rebecca Martin G.
Wedding Reception•Reviewed on September 26, 2009•From Asheville, NC
Everything happened according to plan, Drivetrain was professional, on-time and put on a great show.
Corporate Function•Reviewed on September 29, 2007•From Reliance, TN
DriveTrain performed at a real estate function that was positioned with a neighborhood bar-b-que, a fly-fishing camp theme. We invited a variety of potential buyers, professional brokers, realtors and friends within the community, which equalled a large scope of people and DriveTrain impressed them all. Their talent is evident and I would hire them again in a heartbeat....this time with the focus on them as the headliners
Corporate Function•Reviewed on May 1, 2012•From Dawsonville, GA
Drivetrain did an awesome job at our corporate event! They got all the little things right (on time, professional, etc.), of course. But I was most impressed with their skills as muscians and as entertainers. Definitely recommended!
Baby Shower•Reviewed on August 11, 2007•From Atlanta, GA
Drivetrain took our party from "good" to "great" with their presence and ability to entertain an audience. I enjoyed working with Yvonne in advance as well as she accomodated our needs and displayed a professional manner.
Corporate Function•Reviewed on January 9, 2014•From Atlanta, GA
Wedding Reception•Reviewed on May 2, 2015•From Duluth, GA
Yvonne was very accommodating with our different requests. It was so nice to work with a band that would play bluegrass during the cocktail hour and then a party band during the reception. I would definately recommend them to others!
Wedding•Reviewed on October 3, 2008•From Lake Lure, NC
We were very pleased with Drivetrain. I almost never check the highest option on a survey which is why you see a lot of 4.5's but I would highly recommend Drivetrain.
Wedding•Reviewed on April 25, 2015•From Athens, GA
Having Drivetrain play at our wedding was such a delight! These performers were so engaging with our guests...they even jumped into the crowd to dance with us. Booking was easy and their setlist (both reception and ceremony) is awesome! Loved every minute
Dinner Dance•Reviewed on January 19, 2008•From Hiram, GA
They did a great job and would recommend them to friends and use them again if the opportunity arose.
Wedding•Reviewed on April 9, 2016•From Madison, GA
Drivetrain was the perfect band for our wedding. They did a great job balancing our requests with other favorites, and they knew how to read the crowd and keep everyone involved with their sets. Our guests danced the entire time, and several even joined in with the singing and dancing on stage. Yvonne was an amazing emcee, and the entire band did such a great job. Everything ran incredibly smoothly. The music was amazing, and we have received so many compliments about the band. I would recommend Drivetrain to anyone looking for great music and a great time.
Wedding•Reviewed on November 4, 2017•From Cordele, GA
The band was great, from the ceremony music to the reception. They kept the dance floor full. It was a very special day and everyone had a great time.