Everything You Need for a Great Gatsby Themed Party
Bring the roaring 20s to life with these Great Gatsby themed party ideas.
Glitz and glamour are two essential ingredients for any spectacular Great Gatsby themed party. Whether you're a fan of the classic book or the star-studded film adaptation, this theme is sure to dazzle guests no matter the occasion. After all, parties are the basis of the famous story line, and it's only fitting to breathe new life into the old-world opulence as we venture into the roaring twenties for a second time around.

This lavish theme can be applied to an array of special celebrations, from luxurious wedding receptions and birthday parties to New Year's Eve festivities or even casino nights. No matter the time of year you're hosting, a Great Gatsby themed party can be adapted to align with various seasons and distinctive visions. 
Great Gatsby themed parties would suit a wide selection of venues, from opulent cocktail bars and ballrooms to expansive lawns at private residences. Whichever setting you choose for your event, you can ensure that it'll be on-theme thanks to our helpful Gatsby-inspired party suggestions. 
Here's everything you need to throw a Great Gatsby themed party:
Great Gatsby Themed Party Vendors
Bartender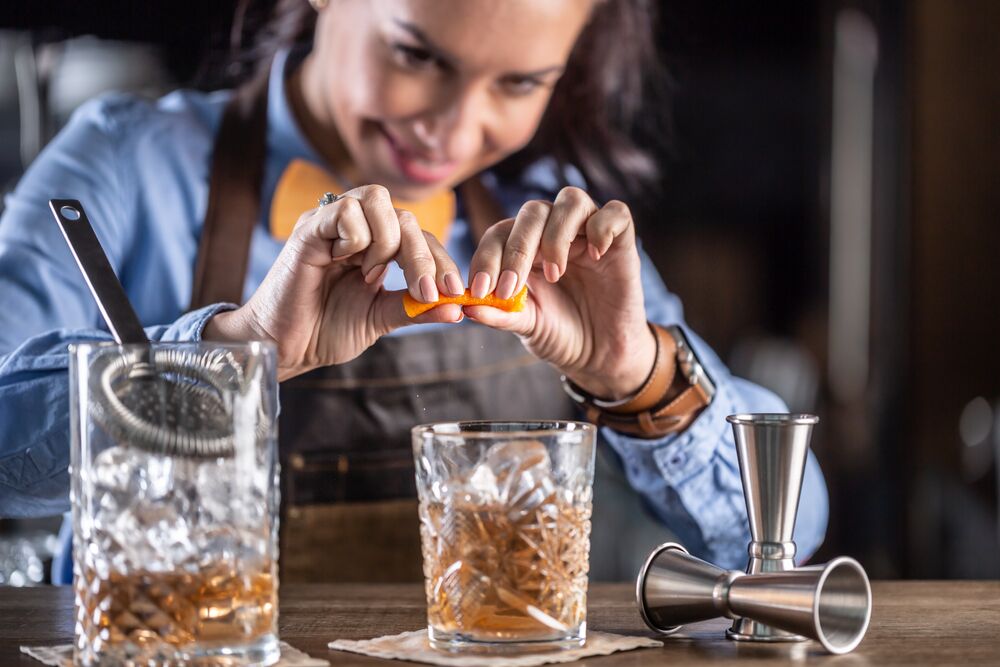 Photo: Marian Weyo/shutterstock.com
No speakeasy-era party would be complete without a few–or a lot of tipples! Sip your favorite beverage as you celebrate with the help of an experienced bartending team. Whether you adore wine, beer, or handcrafted cocktails, these professionals will be there to cater to you and your guests.  
From lovely, ethereal gin-based drinks inspired by Daisy Buchanan to Moët creations fit for a luxe mansion party, skilled mixologists can treat you and your loved ones to an array of palate-pleasing creations. 
Pro Tip: If you're dreaming of something even more roaring 20-ish, have your bartending team set up a champagne tower or wall in the open air for guests to enjoy. 
Jazz Band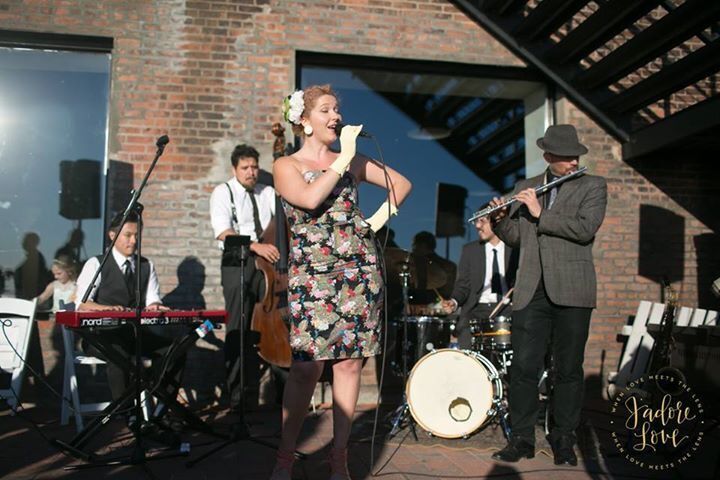 Photo: Oh La La!
Nothing says a Great Gatsby themed party more than a jazz band! Harmonious, nostalgic jazz standards are sure to add to the occasion's atmosphere and help you achieve your desired ambience of Jay's mansion.  
Give the music a slightly modern update by asking the musicians to play hits from Baz Luhrmann's movie soundtrack–Lana Del Rey's "Young and Beautiful" is a must!
Luxury Car Rental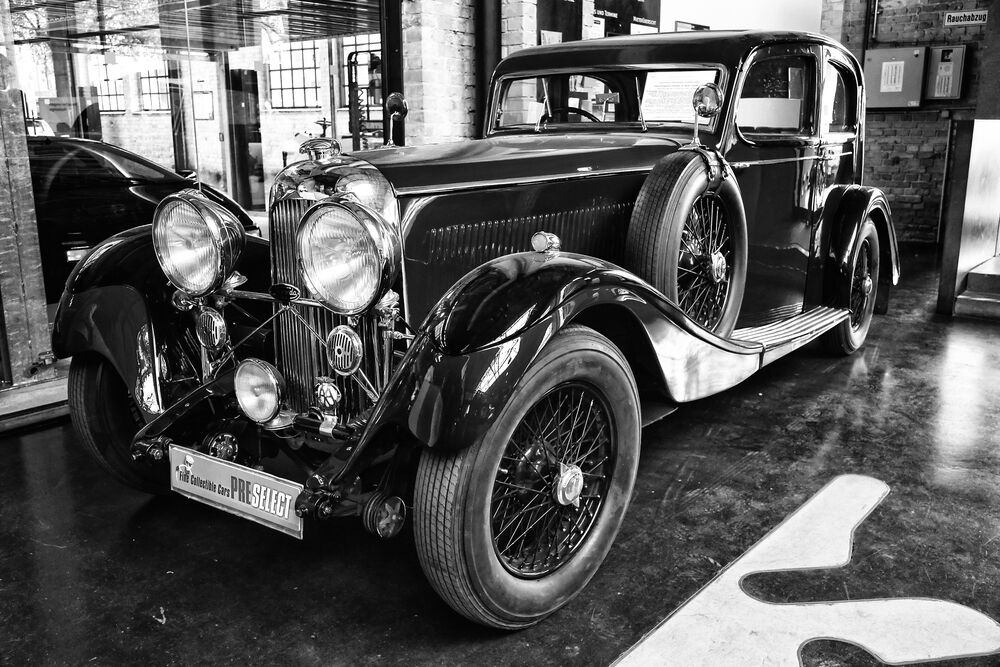 Photo: Sergey Kohl/shutterstock.com
You and your loved ones can arrive in sophisticated style for your extravagant event when booking a luxury car rental. Sleek limos, chic Rolls Royces, and other beautiful vehicles are available to hire from various transportation companies.  
You could even keep your rental parked at the front of your venue throughout the festivities, allowing it to become a refined photo backdrop that Gatsby himself would envy. 
Photographer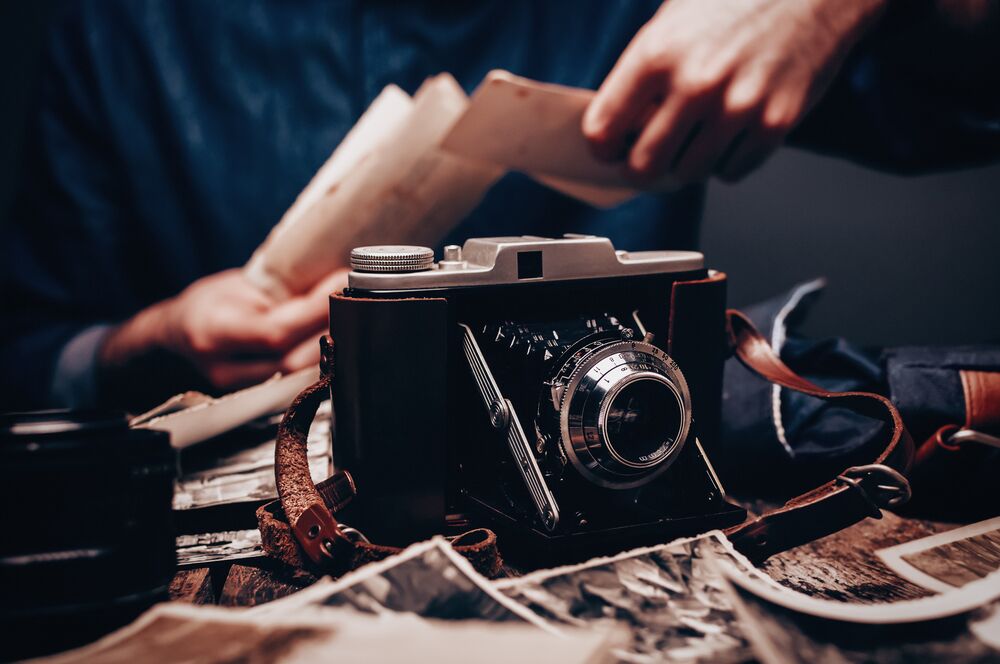 Photo: beccarra/shutterstock.com
Though your event may feel like it's over in a flash, a professional photographer can help you preserve magnificent moments throughout your occasion. You could station your preferred photographer at a specific spot in your venue–perhaps in front of a decorative backdrop or on a balcony to capture guests as they enjoy the festivities.  
If you choose to book a team, you could even have photographers featured throughout your event space to document candid moments as your loved ones create lifelong memories together.
Dance Group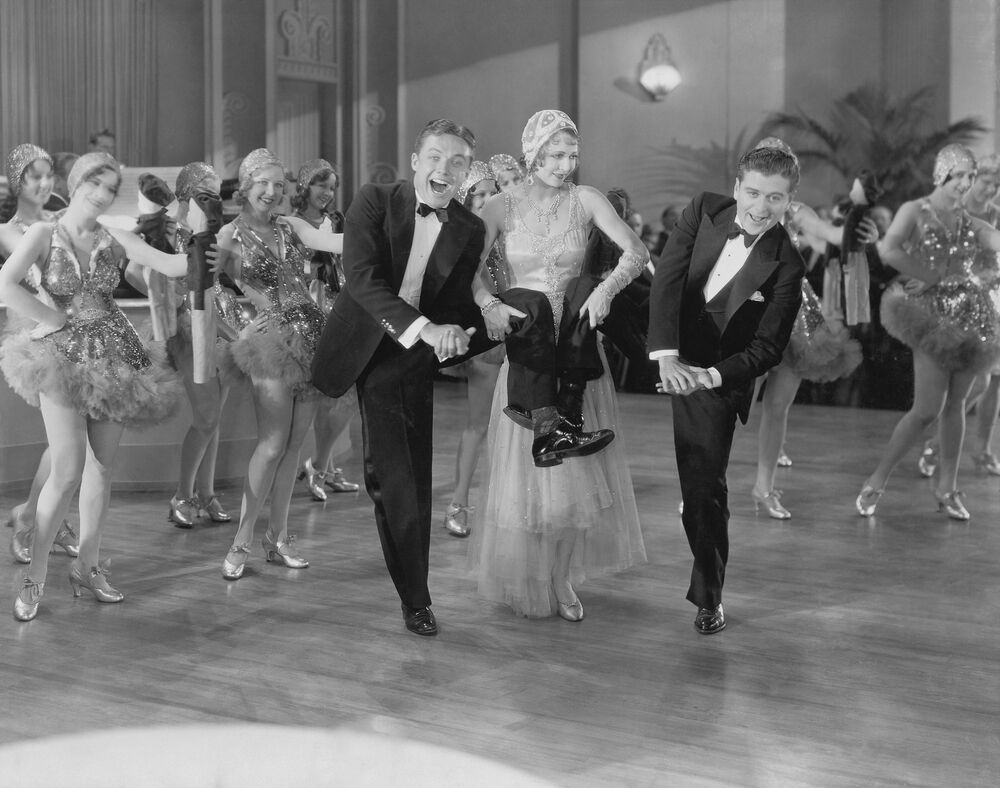 Photo: Everett Collection/shutterstock.com
For an unforgettable event that's reminiscent of the roaring 20s, be sure to hire a dance group to perform on the special day! These talented professionals are skilled in an array of dances, including on-theme styles such as jazz, tap, and other moves from bygone eras.  
The group could dance at the start of the celebration while you and your guests are enjoying cocktails, or even as you sit down to a tantalizing meal. Dressed in full flapper-inspired garb, the dancers will surely make your Great Gatsby themed party feel even more authentic.
Great Gatsby Inspired Venue Options
Cocktail Bar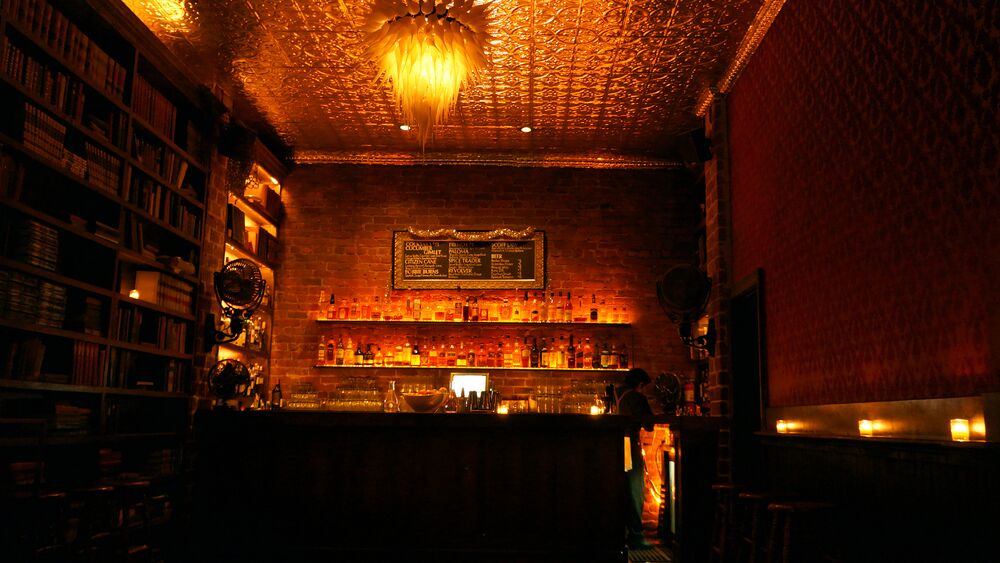 Photo: Aerial-motion/shutterstock.com
A glitzy, opulent cocktail bar is an obvious choice for a Gatsby themed get-together. From glamorously sleek yet intimate settings, to interiors that radiate contemporary sophistication, there is a wide range of bars to choose from, depending on your desired atmosphere.  
To make the most of the theme's Prohibition-era backdrop, you could even find a speakeasy-style bar in your area for added ambience. 
Ballroom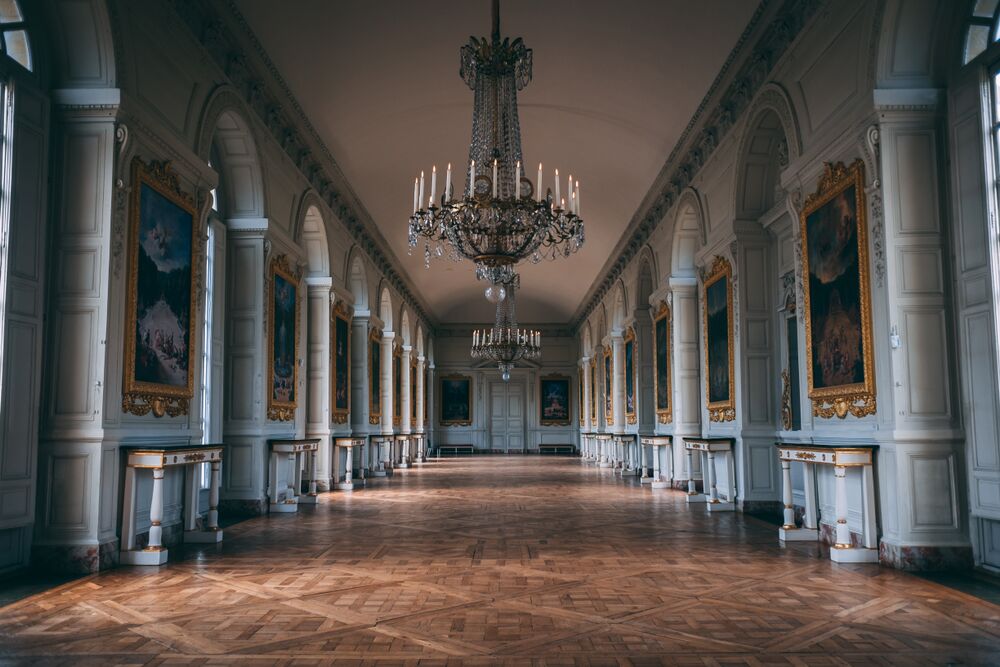 Photo: Mathias De Coensel/shutterstock.com
If you're going for a lavish, elaborate bash, then a ballroom could be the perfect spot for you and your guests! Indulge in sparkling drinks at extensive bar tops, create memories on the elegant dance floor, and toast to the festivities with loved ones in this refined setting.  
Better yet, most ballrooms feature spacious interiors that can be adjusted to suit your preferred layout. 
Open-air Event Space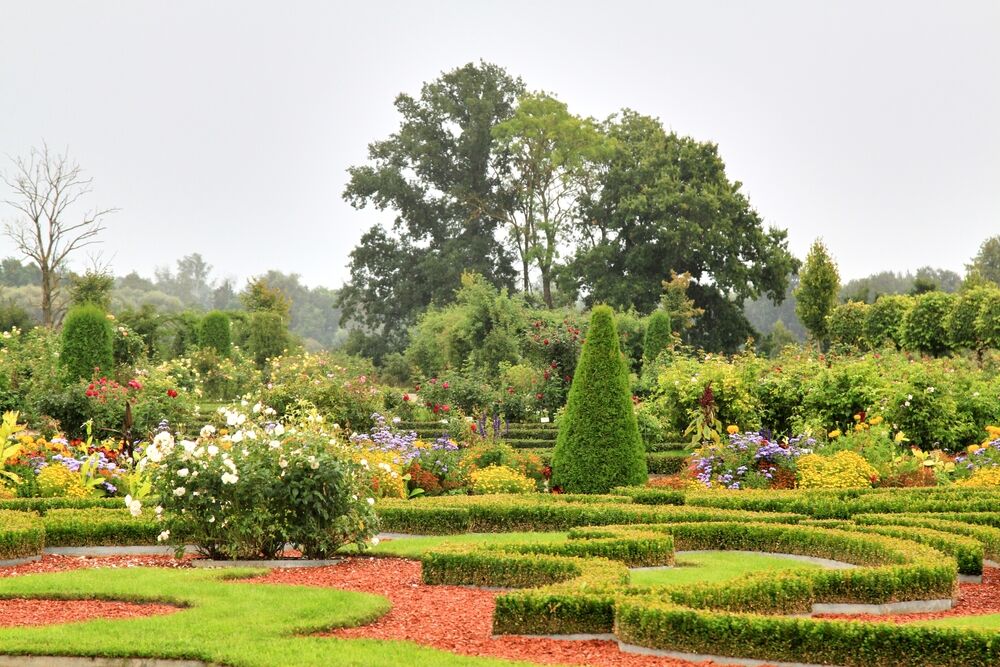 Photo: Anna-Nas/shutterstock.com
Gatsby's renowned, exuberant parties often took place at his sprawling Long Island mansion. To replicate the atmosphere of his unforgettable events at a more accessible price point, be sure to check out open-air event spaces in your community.  
These settings could take the form of a rooftop bar, a private patio, a lush garden, or a poolside destination–it's entirely up to you!
Great Gatsby Themed Creative Details
Photo Booth Props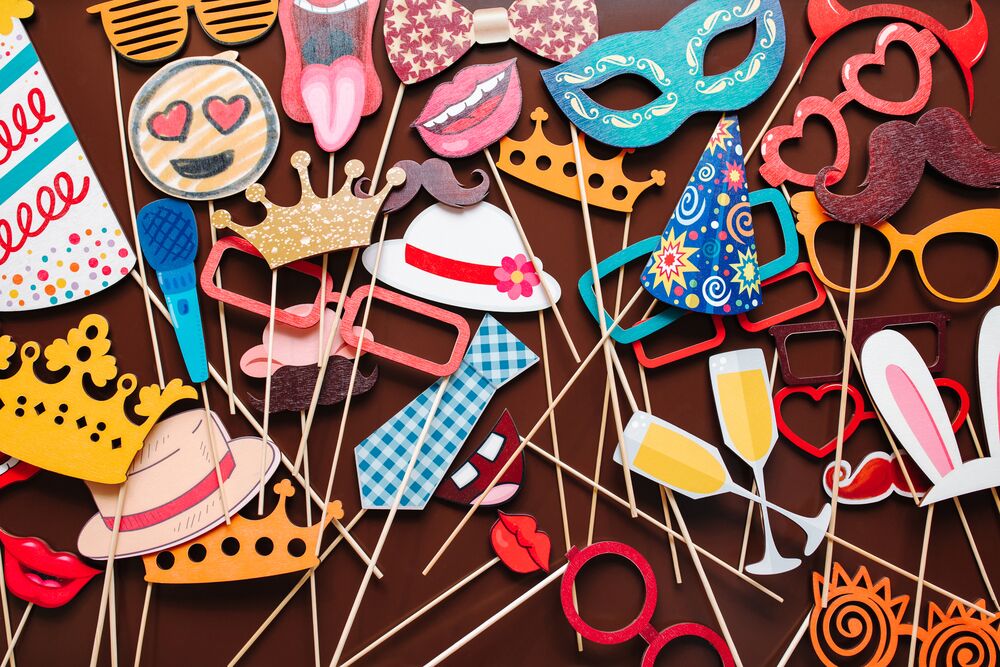 Photo: Chumash Maxim/shutterstock.com
Photo booths are a memorable addition to any celebration, but themed props take the experience to the next level. Elevate your photo booth area with aesthetically pleasing signs for your guests to hold, as well as scintillating tiaras and sophisticated bow ties.  
Or, if you're all about having fun, you could include playful props such as a Leonardo DiCaprio (as Gatsby, of course) cardboard cutout or a speech bubble complete with his character's catchphrase "old sport"–the possibilities are endless! 
Pro Tip: The best part about a photo booth is the print outs that double as party favors.
1920s Theme Outfits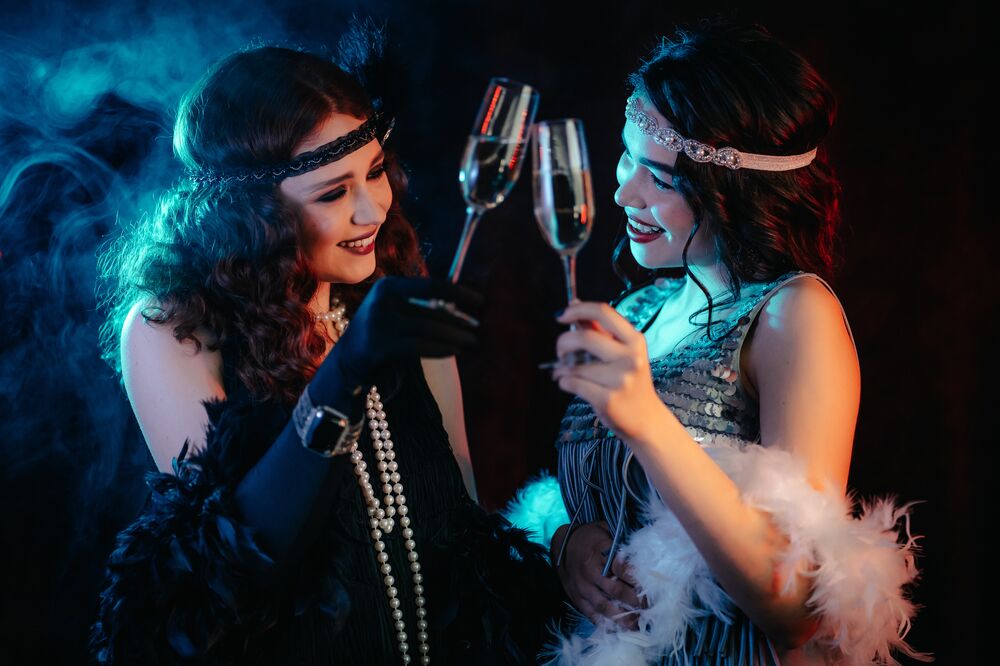 Photo: Stock Holm/shutterstock.com
Whether you love going all-out for costume parties or prefer taking a more laid-back approach that's still on theme, a Great Gatsby themed party offers an array of outfit possibilities. You and your guests can embrace the roaring 20s aesthetic and wear fun flapper dresses, glitzy jewelry, and dapper suits.  
Complete your look with a jeweled headband and pearl necklace, a sleek cigarette holder, or a refined hat. 
Great Gatsby Party Decorations
Art Deco Designs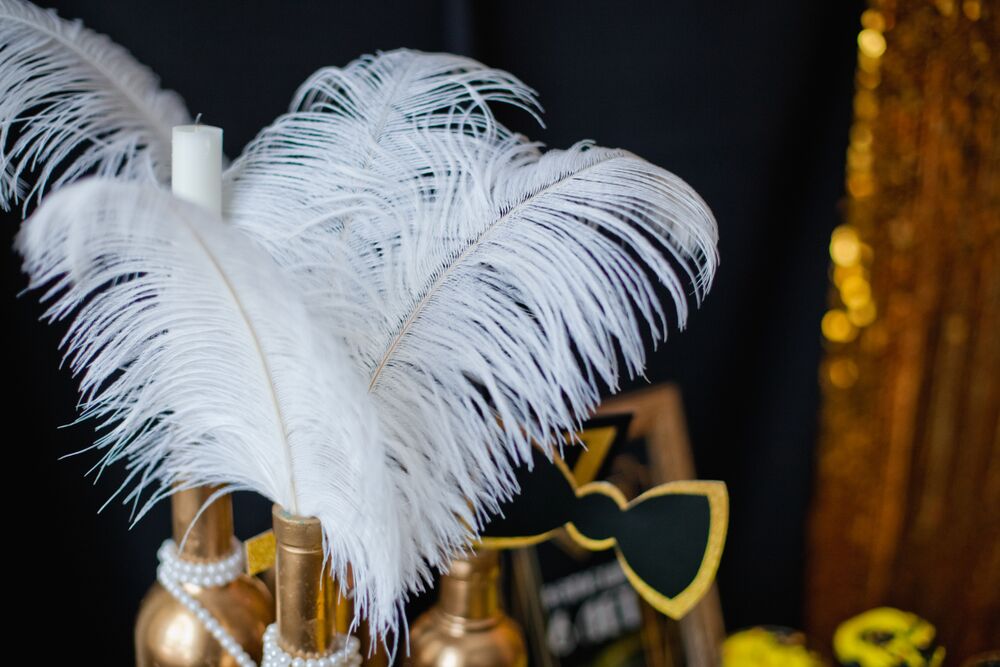 Photo: TsElena/shutterstock.com
Combine black-and-gold color palettes with sleek geometric designs and you'll achieve Art Deco glamor with ease. A Great Gatsby themed party would be incomplete without a few allusions to the dominant style of the era.  
Shimmering foil decorations, twinkling table runners, and hanging paper lanterns are all fun ways to incorporate an Art Deco appeal into your event. To top it off, don't forget to include feathered centerpieces on your dining tables!
Glittering Gold Backdrops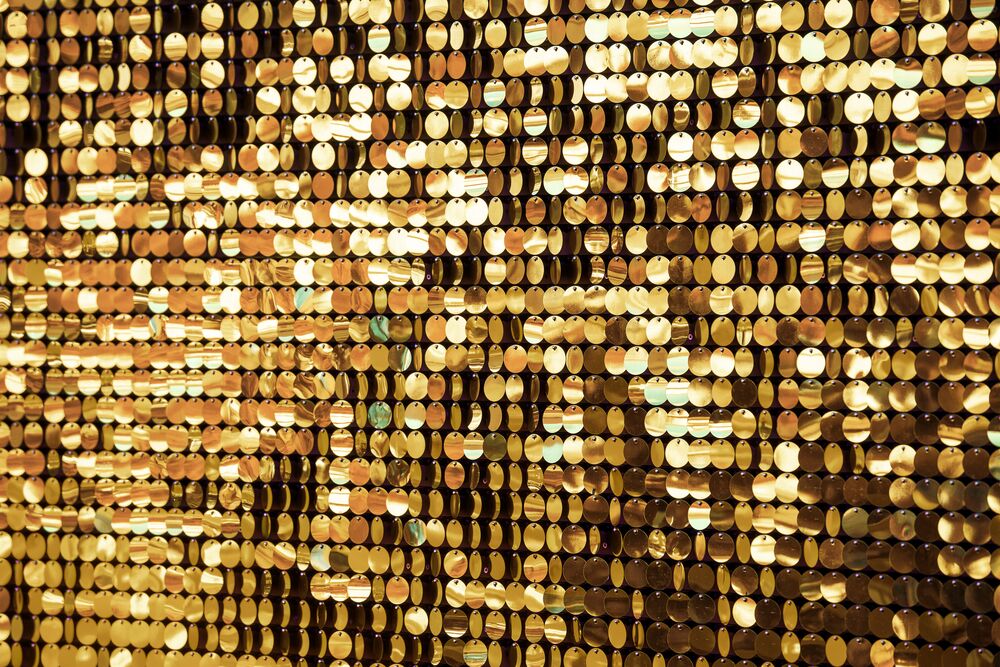 Photo: Bespaliy/shutterstock.com
Add to your chosen venue's ambience with ease by setting up decorative backdrops throughout the setting. Many event rental companies offer ornamental walls embellished with elegant blossoms, shimmering sequins, and jewel-toned foil.  
Better yet, not only will they enhance your celebration space's style, but they also make for aesthetically pleasing photo backdrops. Be sure to snap a picture with your nearest and dearest in full Gatsby attire as the party roars on!
Themed Table Settings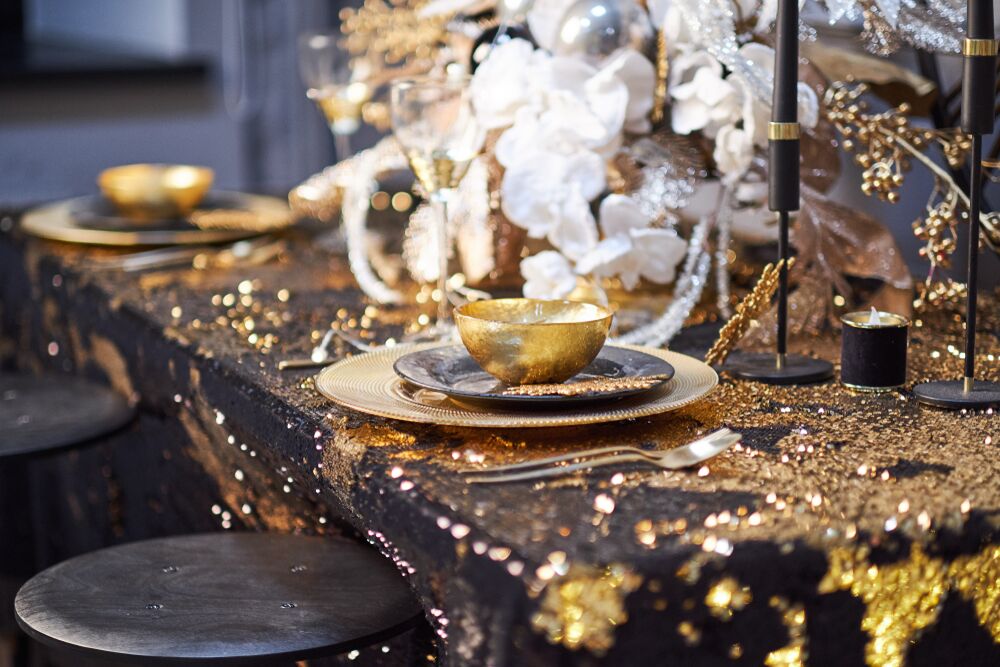 Photo: Yavdat/shutterstock.com
If you're a big fan of F. Scott Fitzgerald's or Baz Luhrmann's work, themed table settings are the perfect way to immerse yourself in The Great Gatsby's fictional world as you celebrate. Those hosting a banquet with an array of tables could take inspiration from the book's characters or places to create on-theme settings that your guests are sure to love.  
For smaller gatherings, decorate your table in style of the 20s–think mesmerizing golds and sumptuous textures like feathers and faux jewels. 
Gatsby Inspired Food Ideas
Seafood Hors D'oeuvres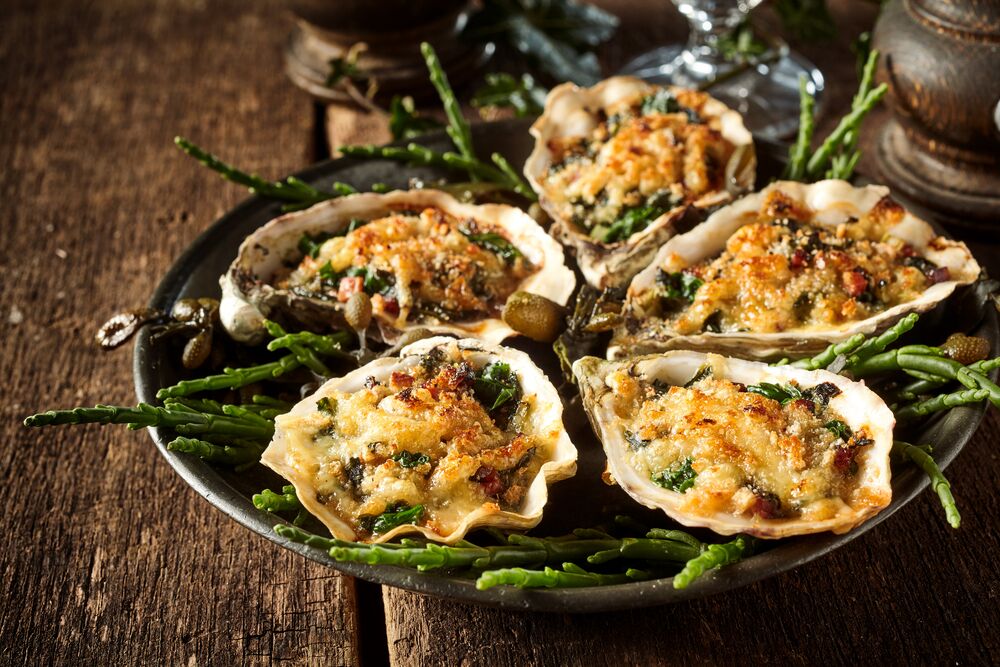 Photo: stockcreations/shutterstock.com
Be sure to serve up popular speakeasy fare like tantalizing hors d'oeuvres at your Great Gatsby themed party! Fresh seafood selections like shrimp cocktails and oysters Rockefeller are a must for your elegant event. Or, if those don't tempt your taste buds, consider innovative sushi rolls for a modern rendition of the classic canapés. 
Festive Roasts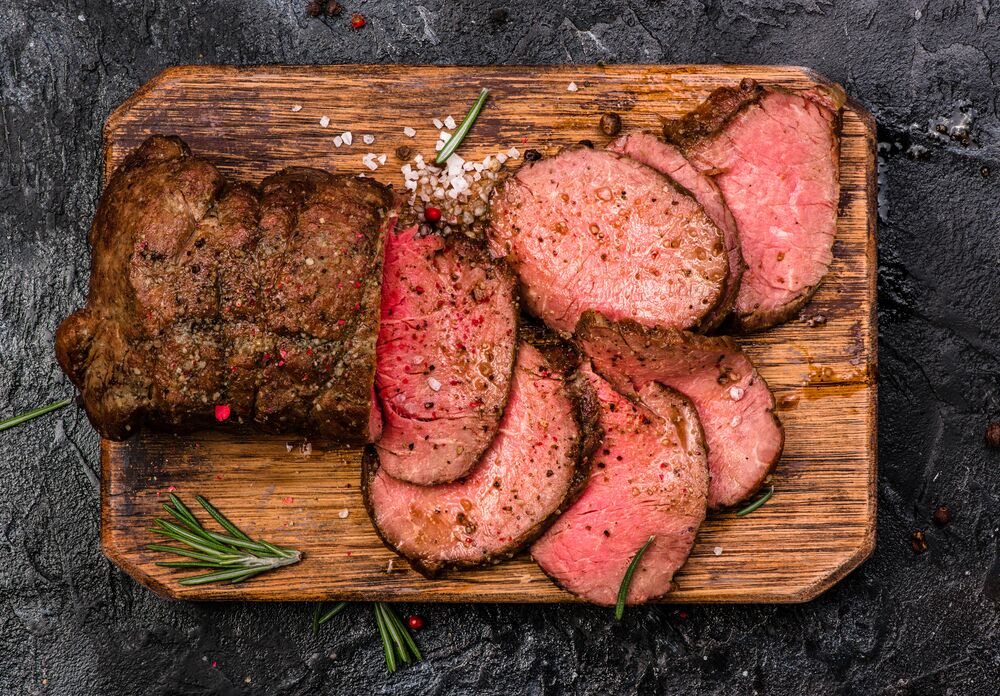 Photo: Tanya Sid/shutterstock.com
Enjoy a meal fit for New York royalty by serving up a celebratory roast at your Gatsby influenced get-together! This option is ideal for small and elaborate gatherings alike, as it can be the centerpiece of an intimate dinner party or be adapted to a buffet in a banquet-style setting.  
To help you create a mouthwatering, memorable dining experience for your guests, be sure to check out talented caterers in your area. They could even help you think up vegetarian alternatives to ensure that everyone celebrating can relish the occasion.
Bite-Sized Desserts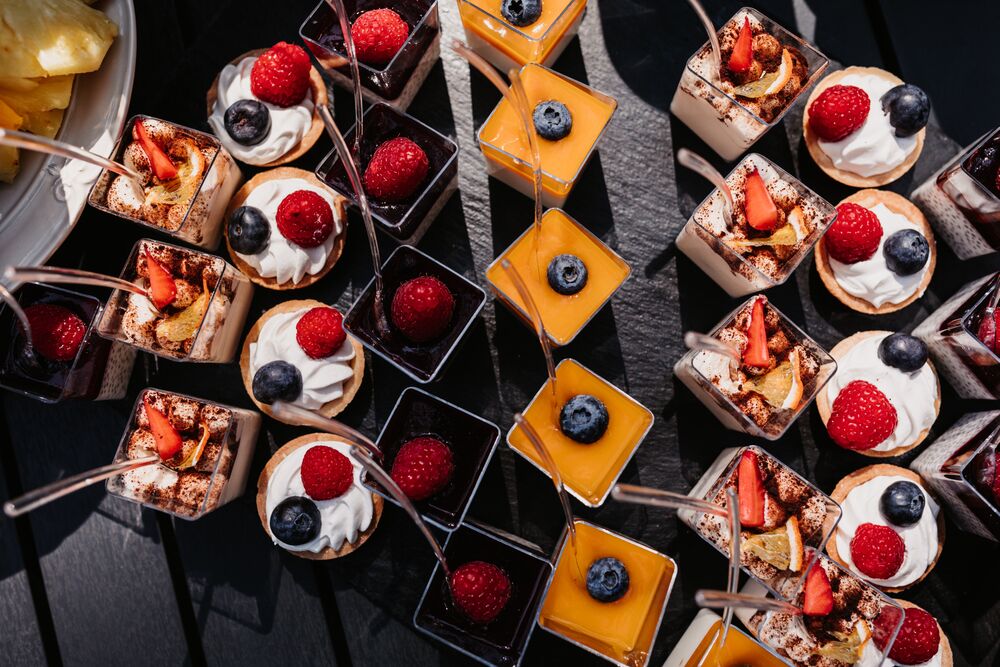 Photo: Alexander Shunevich/shutterstock.com
Gatsby's parties featured an array of glistening temptations, including indulgent desserts! Allow your guests to savor sweets as they mingle by providing them with bite-sized treats. These could be brought around on a platter by an experienced team of servers or set up as a delightful dessert display in your event space.  
Mini strawberry cupcakes infused with champagne and tiny key lime pies are both decadent options to consider for a Gatsby inspired dessert table.
Great Gatsby Themed Drink Ideas
Champagne 
Photo: Pixel-Shot/shutterstock.com
When hosting a Great Gatsby themed party, you can't go wrong with champagne. This effervescent beverage was a staple of the tale's renowned festivities! You could have bubbly served to your guests upon their arrival as an opulent start to the occasion.  
Then, throughout the event, you and your guests can continue enjoying the luxurious flavor profile by sipping champagne-based cocktails handcrafted by a skilled mixology team. The key to a Great Gatsby themed party is to ensure each guest's champagne glass is always full.
Classic Cocktails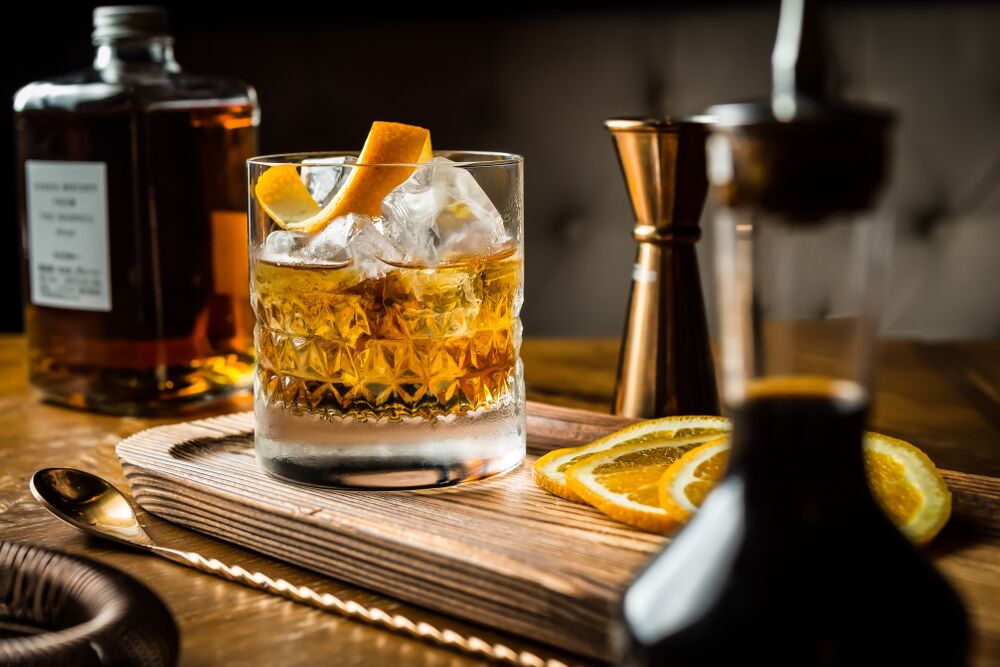 Photo: Dr Faulkner/shutterstock.com
If you're a fan of classics, then 1920s-inspired cocktails would make an excellent addition to your event. Iconic Prohibition era elixirs include the sidecar, old fashioned, gin rickey, and French 75–just to name a few. Any classic cocktails will do!
Innovative Mocktails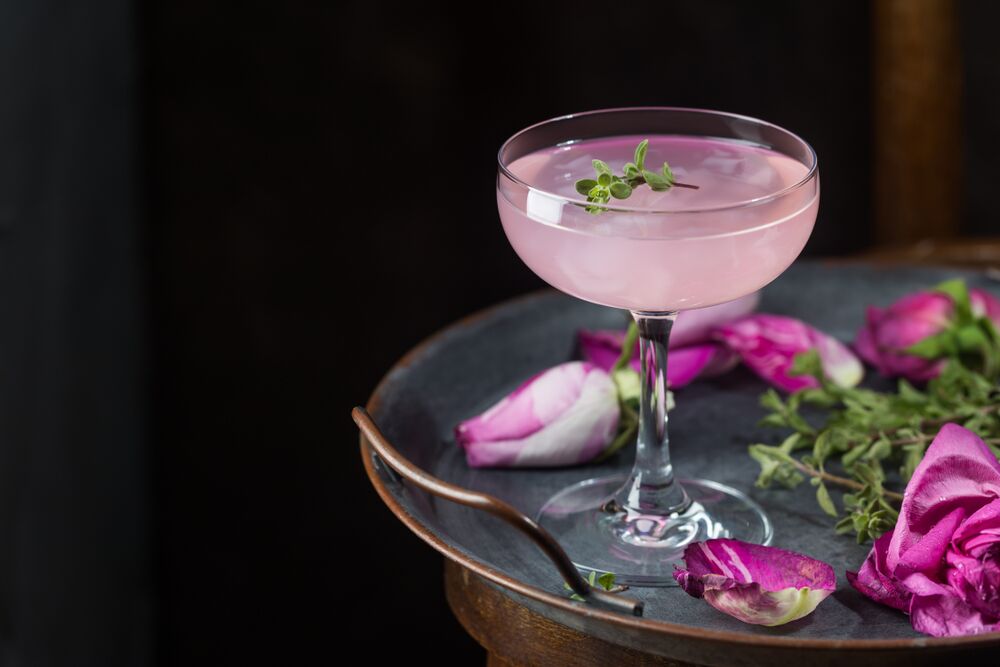 Photo: Goskova Tatiana/shutterstock.com
Elderflower wine, alcohol-free passion fruit martinis, and virgin whiskey sours are just the beginning of innovative mocktail ideas you can include in your big day. For those hosting sunkissed spring or summer celebrations, opt for fruity, refreshing drinks infused with tangy syrups and herbs.  
Wintry occasions call for thoughtfully concocted spritzes, eggnogs, and mulled wines that are all alcohol-free. Cheers! 
Find more themed party ideas here on The Bash.