Everything You Need for a Paris Themed Party
Oh la la!
Referred to as the city of love, Paris is known as one of the most romantic locations in Europe. Renowned for its magnificent cuisine, art galleries, and of course, the Eiffel Tower, Paris is truly a one-of-a-kind destination. So, wouldn't you want to bring the charm of Paris closer to home by hosting your own Paris themed party? 
You can transform your next celebration with delicious French cuisine, a Parisian playlist, and a champs-élysées backdrop. You and your friends can take it one step further with a French-inspired fashion dress code. Perhaps an imaginative outfit of your favorite painting from the Louvre Museum or a classic mime.
A Parisian party is great for any type of event including a birthday party, baby shower, and for connoisseurs of all things France-related. Your party guest will be saying ooh la la from the moment they arrive.

Here's everything you need to host a Paris themed party:
Paris Themed Party Vendors
DJ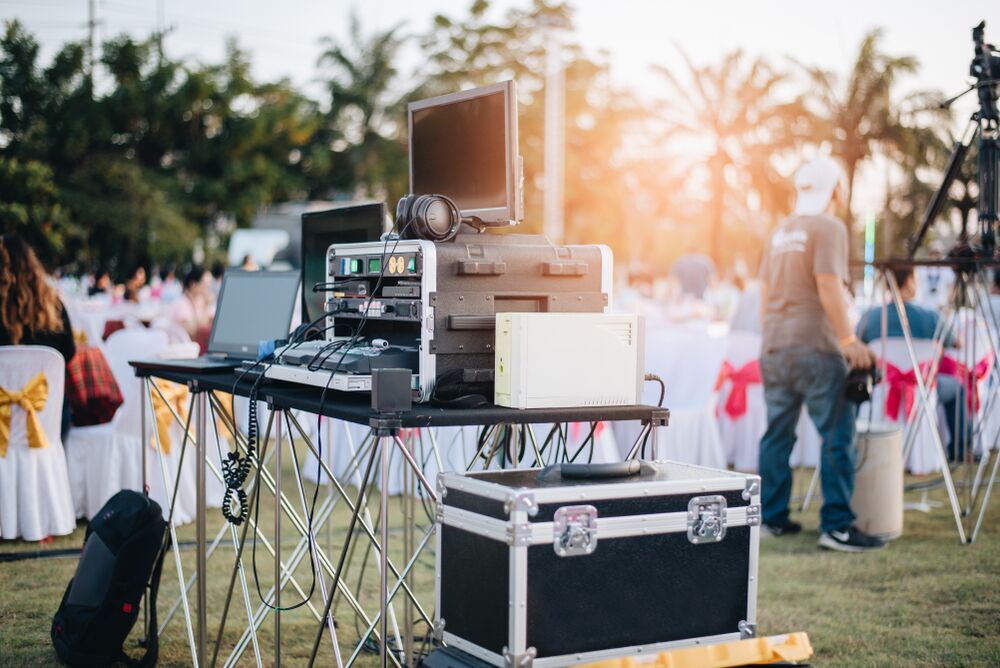 Photo: MiniStocker/shutterstock.com
What's a party without a soundtrack? You can set the tone of your Paris themed party with a DJ playing some French beats. If you're opting for that quaint French Cafe vibe, go for the elegant tunes of Sympathique by Pink Martini or Fishing Secrets by Jeremy Moyer. For more upbeat celebrations, Stromae is always a fantastic choice. 
Live Band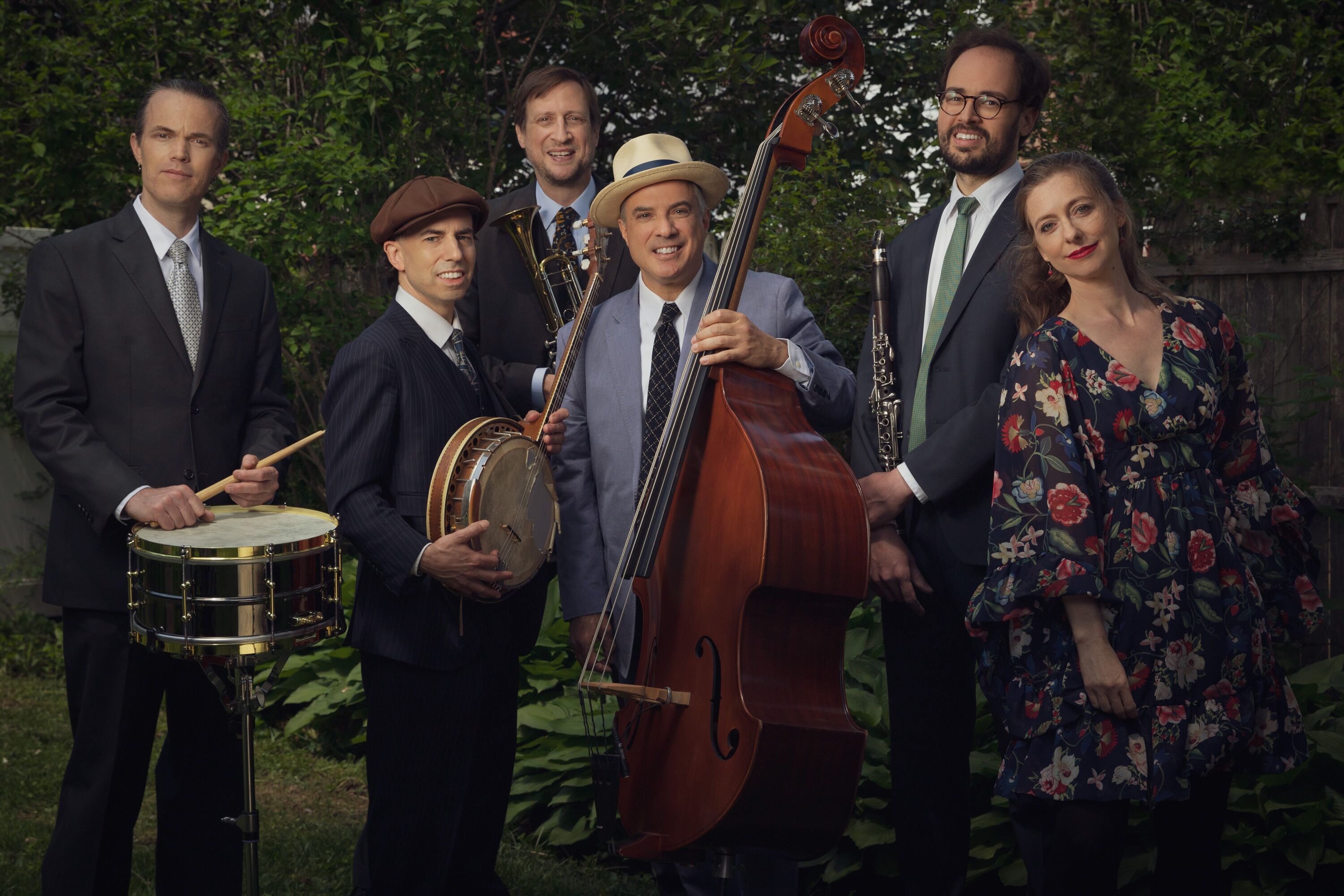 Photo: The Creswell Club
Another music-related option for your party would be a live band. There is nothing quite like the sounds of instruments playing together in perfect harmony. Your live music could come from French-inspired musicians themselves or cover bands that can tailor their expertise to meet the needs of your celebration. 
Photo Booth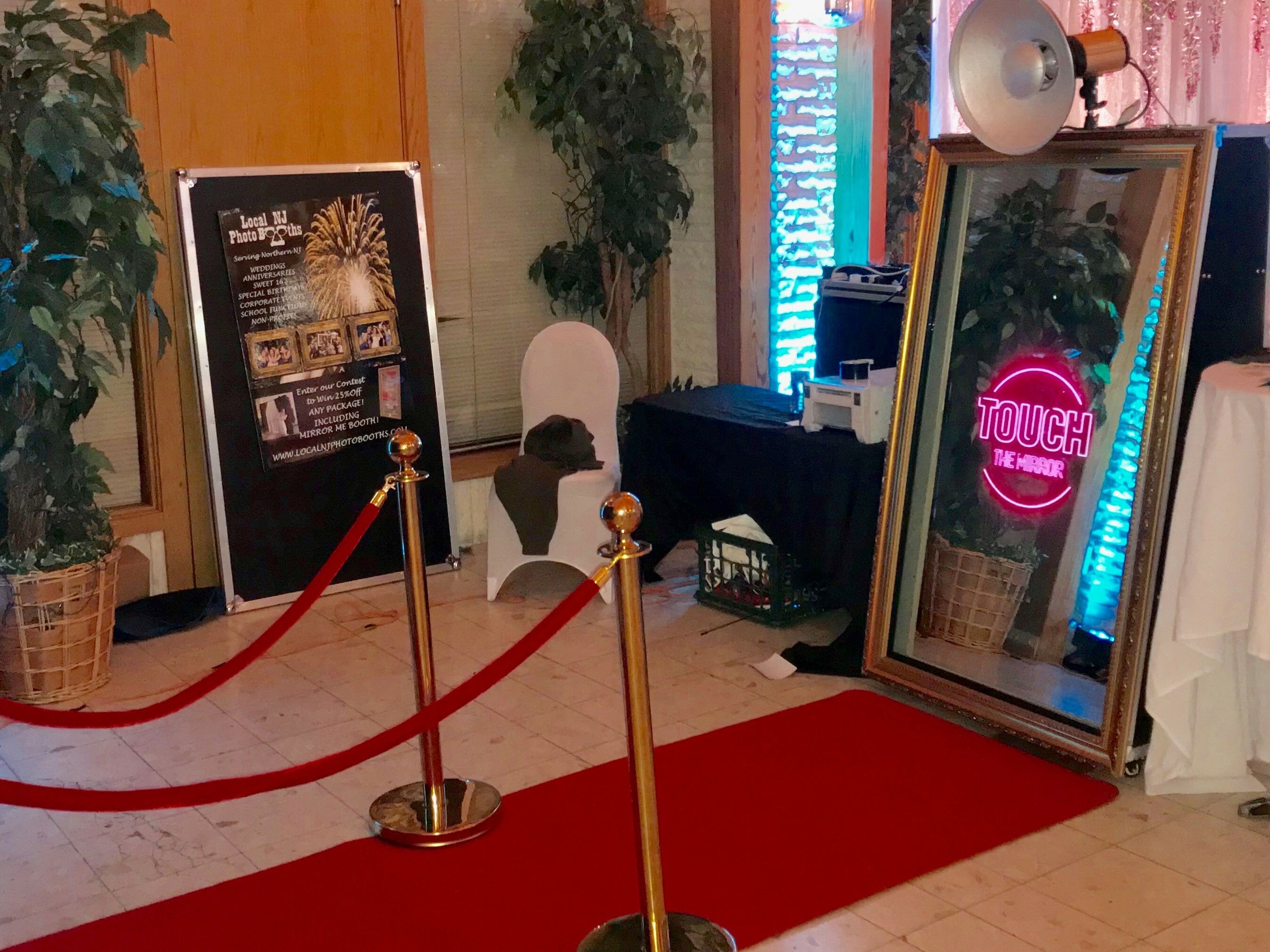 Photo: Local NJ Photobooths
Photo booths are a fabulous way to transport you and your guests to Paris! With the help of Paris themed backdrops and festive props, you can create unforgettable images that have a French feel to them. Many booths will also leave you with a keepsake book that includes all of the cherished memories from your Paris themed party. 
Paris Themed Venues
Café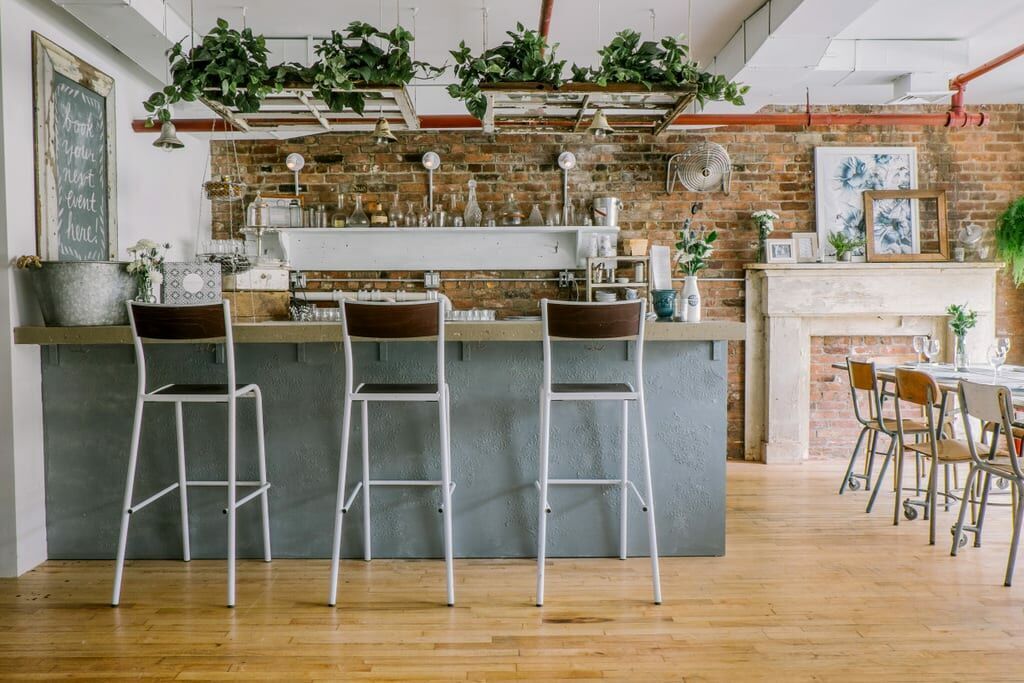 Photo: Maman Greenpoint
Cafés are often charming spaces and make an excellent choice for those going for that rustic, Parisian look. The homely feel and neutral decor will allow you to create the Paris themed party of your dreams. 
Other cafés may provide additional outdoor spaces that can be adorned with overhead fairy lights, host musicians, fit French-inspired caterers, and so much more. For those who dream of visiting Paris in the sun, cafés are always a great option to replicate that feeling. 
French Restaurant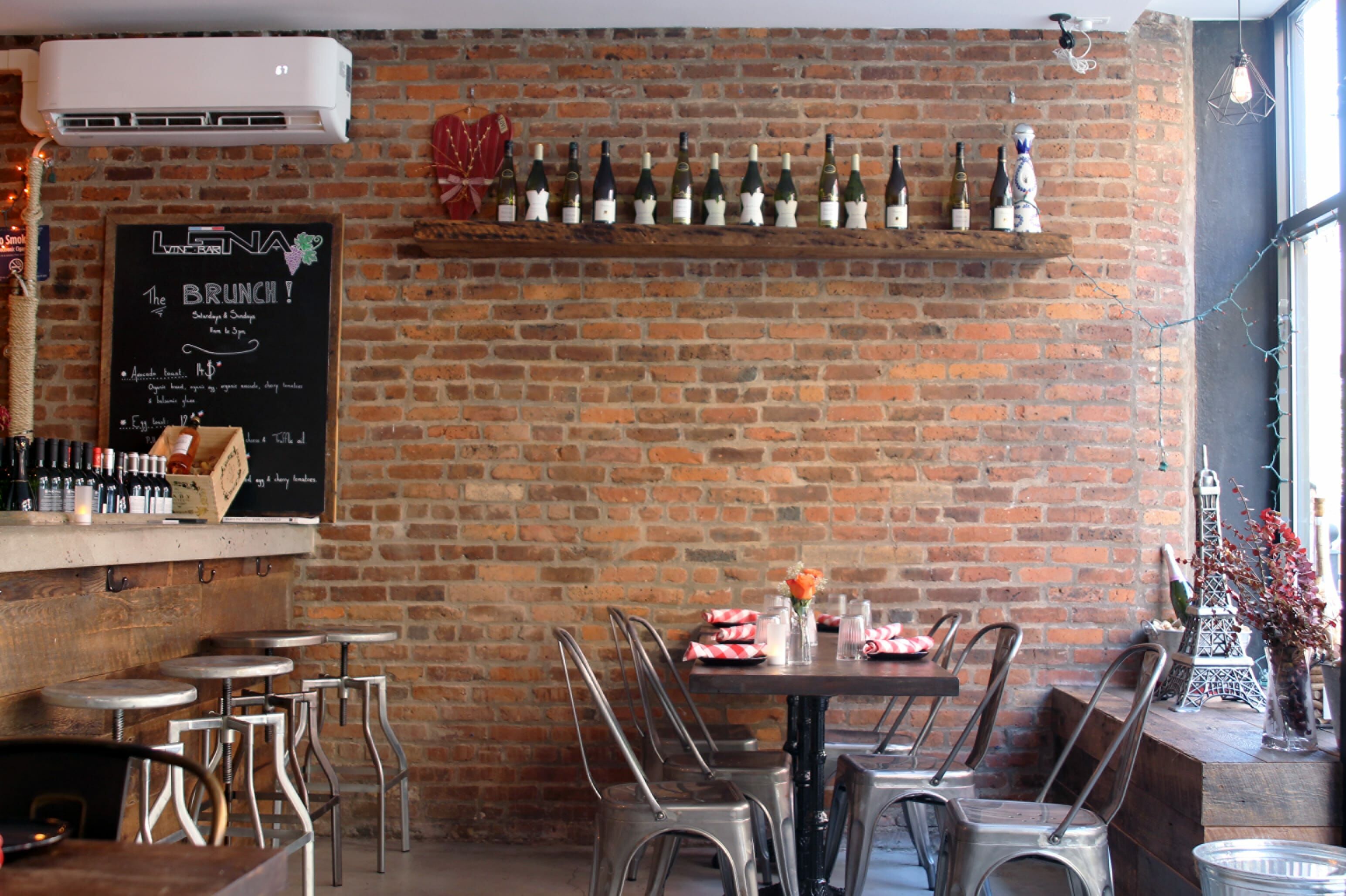 Photo: Lena - Main Room
Perhaps you're going for that refined Paris restaurant vibe. Many restaurants across the United States are inspired by French and European architecture, offering their own sense of glamor that can be tailored with French-style decorations of your choosing. A French restaurant is a solid choice to ensure your event has the look, feel, and taste of France.
Paris Inspired Drinks
Classic Cocktails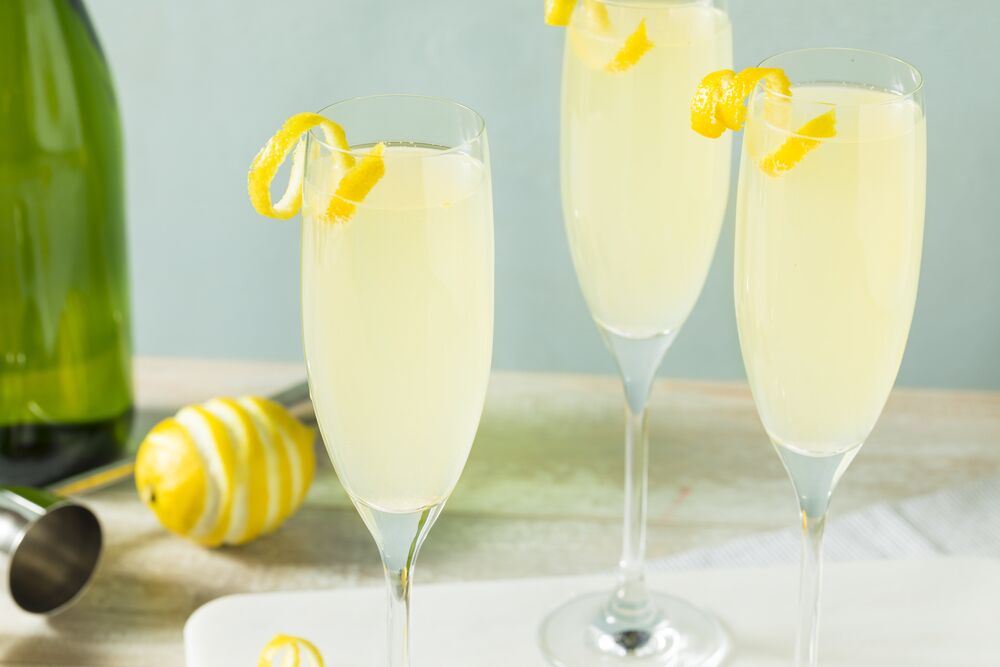 Photo: Brent Hofacker/shutterstock.com
When it comes to drinks, France, and especially its capital, has it all. From cocktails to beers and wine, you're quite simply spoiled with choices. There are many French cocktails that you can easily make at home too. Some of these include the classic French 75, French Martinis, Mint Grapefruit Mimosas, and French Connection. 
Pro Tip: Hire a bartender to handle the cocktails making so you can sit back and enjoy like a true Parisian.
Wine and Champagne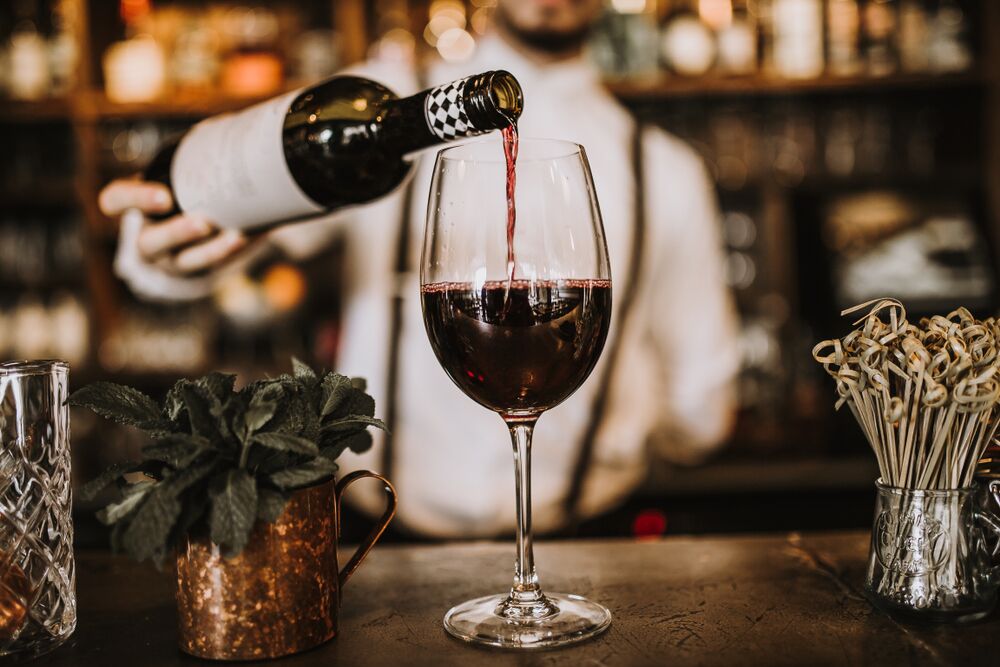 Photo: olgakimphoto/shutterstock.com
France is probably best known for its wine because It's produced all year round from north to south. Some of the most popular wine drinks in the country include Merlot, Bordeaux Red, Burgundy, Rhone Valley, and of course, Champagne. No matter where you're hosting your Paris-themed party, chances are you'll be able to find great French wines and champagnes in your local store. 

Paris Themed Food Ideas 
Fine Dining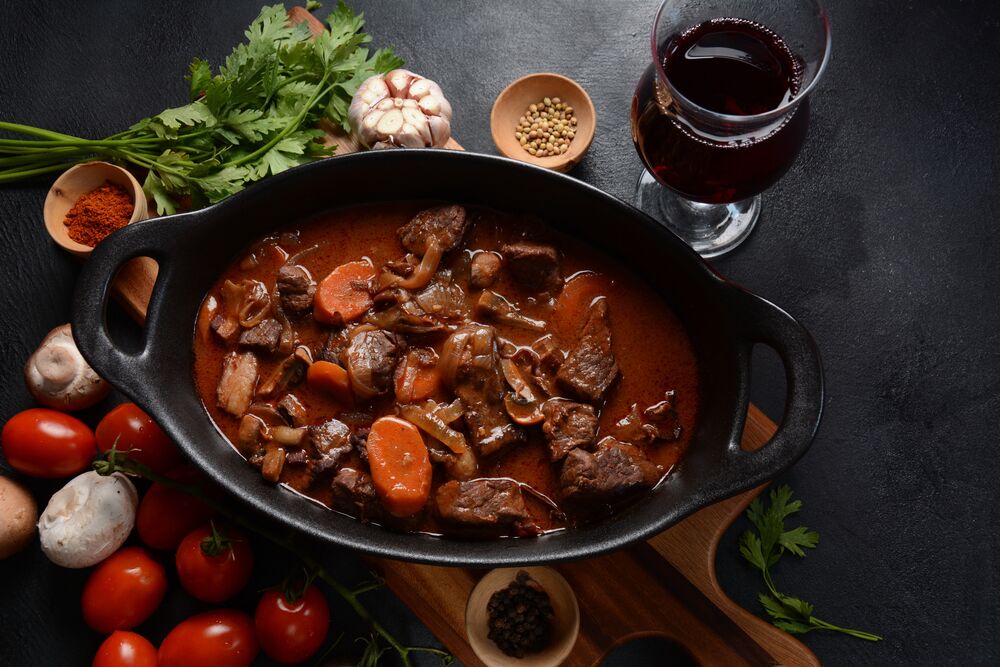 Photo: Natalia Hanin/shutterstock.com
It would be a crime not to have a range of delicious French-inspired cuisine at your party. You would be surprised to discover that many regular restaurants throughout the United States offer a plethora of French dishes without not even knowing it. For more sophisticated parties, dishes such as beef bourguignon, coq au vin, dauphinoise potatoes, and quiche are great selections. 
Finger Food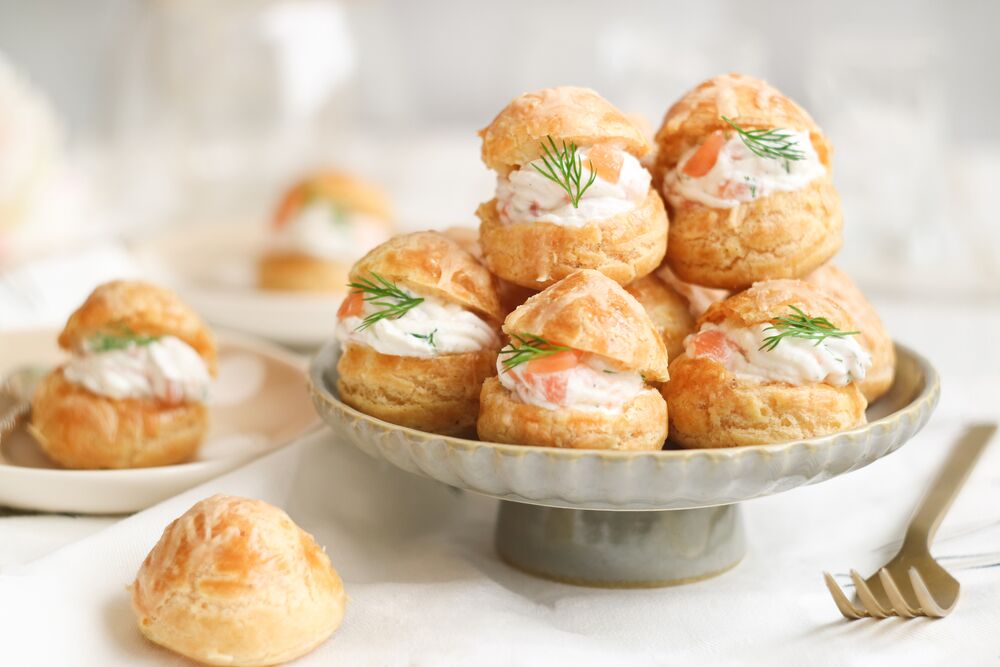 Photo: P-Kheawtasang/shutterstock.com
Sometimes, finger food is the way to go. Paris is home to many street markets that offer a great range of different styles of cuisine to suit everyone's tastes. Some classic French-themed finger food includes cheese gougères which are essentially delectable cheese puffs, French toast, and French onion phyllo. 
Paris Themed Dessert Table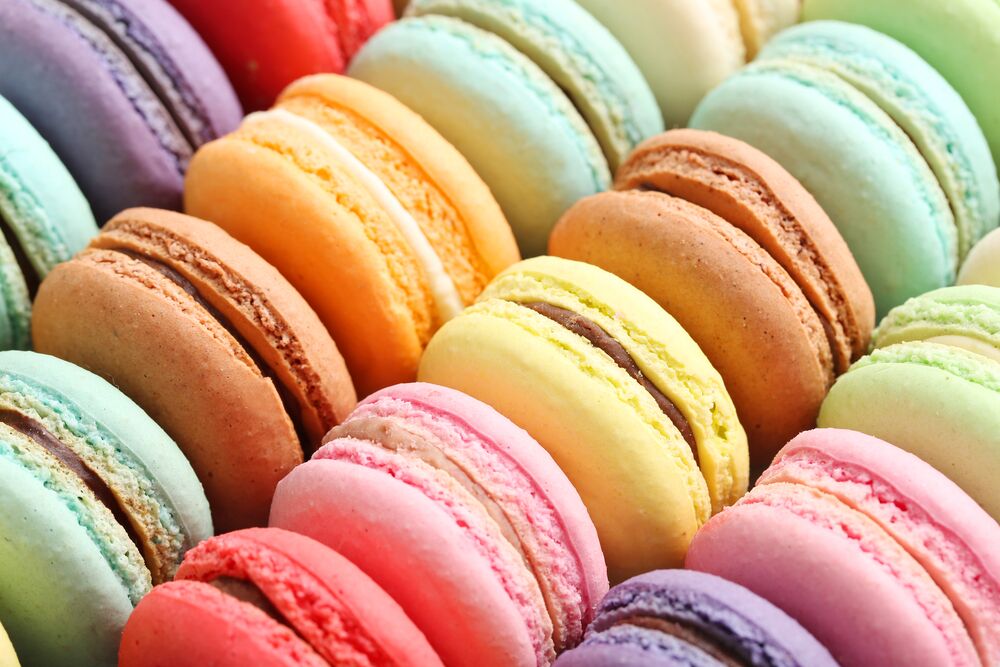 Photo: 5 second Studio/shutterstock.com
Sweet treats are a necessity at a Paris party. Set up a Paris themed dessert table with mini options of infamous Paris sweets like Mousse au Chocolat, Opéra Cake, Paris-Brest, Crème Brûlée, and of course, macarons.
Paris Themed Party Creative Details 
Lighting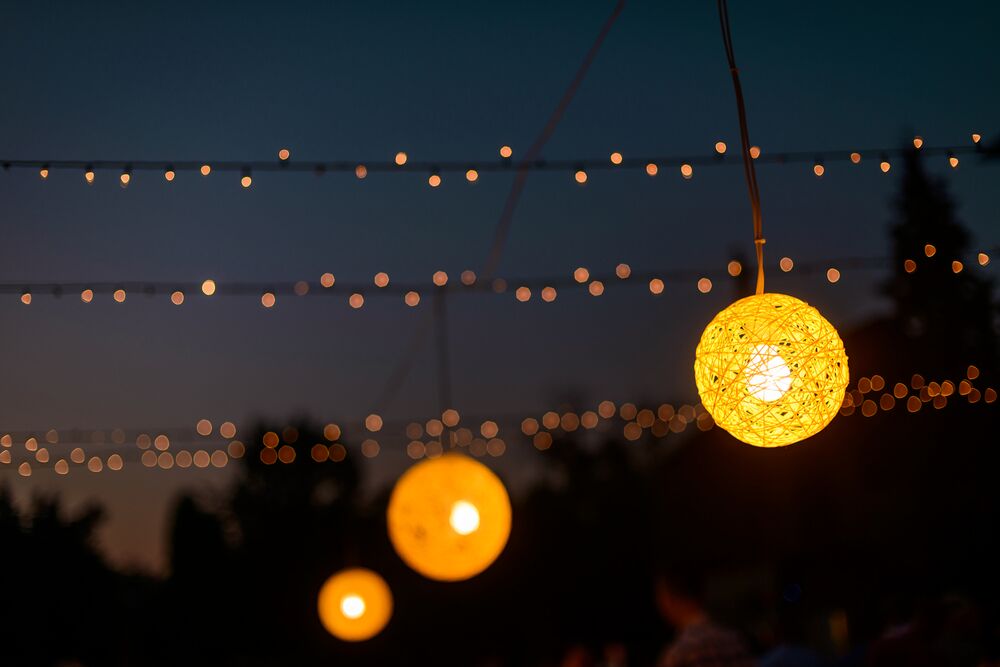 Photo: Yuriy Golub/shutterstock.com
What's a Paris themed party without the appropriate lighting? Overhead fairy lights offer a special touch to create a romantic and charming atmosphere that reminds people of a cozy Parisian café. 
For more sophisticated events, chandeliers and lavish lighting fixtures will never let you down. If you would rather choose that underground Paris disco vibe, you can't go wrong with multi-colored LED lights that invite loved ones to dance the night away. 
Chic Outfits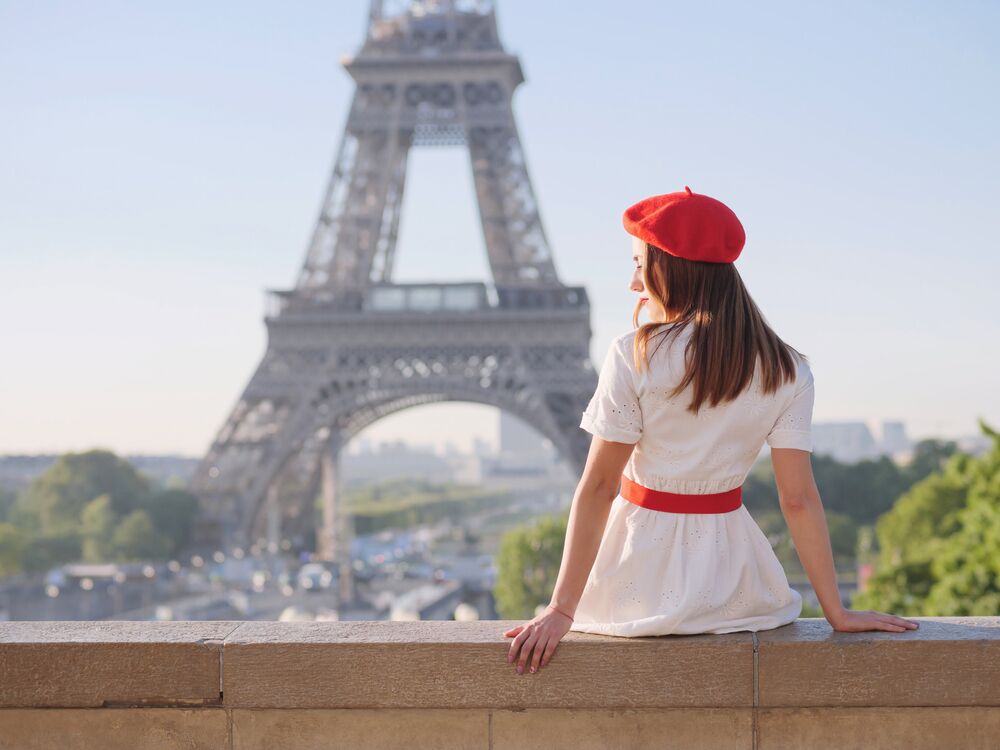 Photo: Anele Nova/shutterstock.com
The vibe of your party will play a big part when it comes to choosing an outfit. For more comical gatherings, you could dress up as a classic Parisian mime and put your acting skills to the test. For more classy Paris-themed parties, why not take inspiration from the city's art deco scene? Many of the clothing that you see in films such as The Great Gatsby was born in 1920s Paris. Don't forget, berets are always in style.
Color Scheme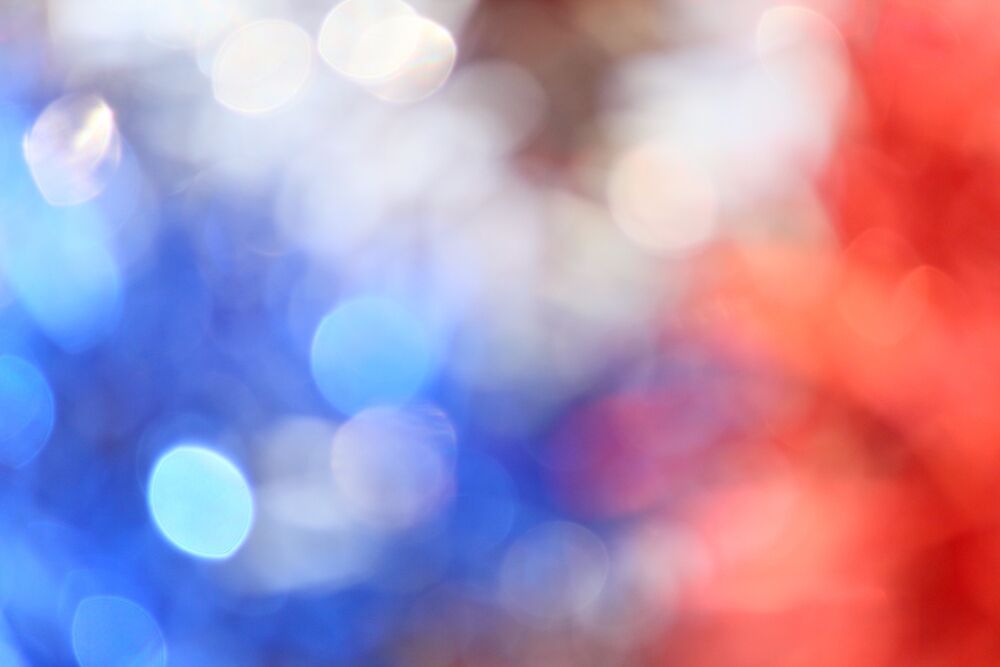 Photo: successo images/shutterstock.com
Every party needs a color scheme. It helps bring the celebration together and makes every fine detail blend together with ease. Look no further than the blue, white, and red colors of the French flag for this Parisian event. You can fly the French flag using overhead string, table runners, confetti, and much more. 
Artwork and Ornaments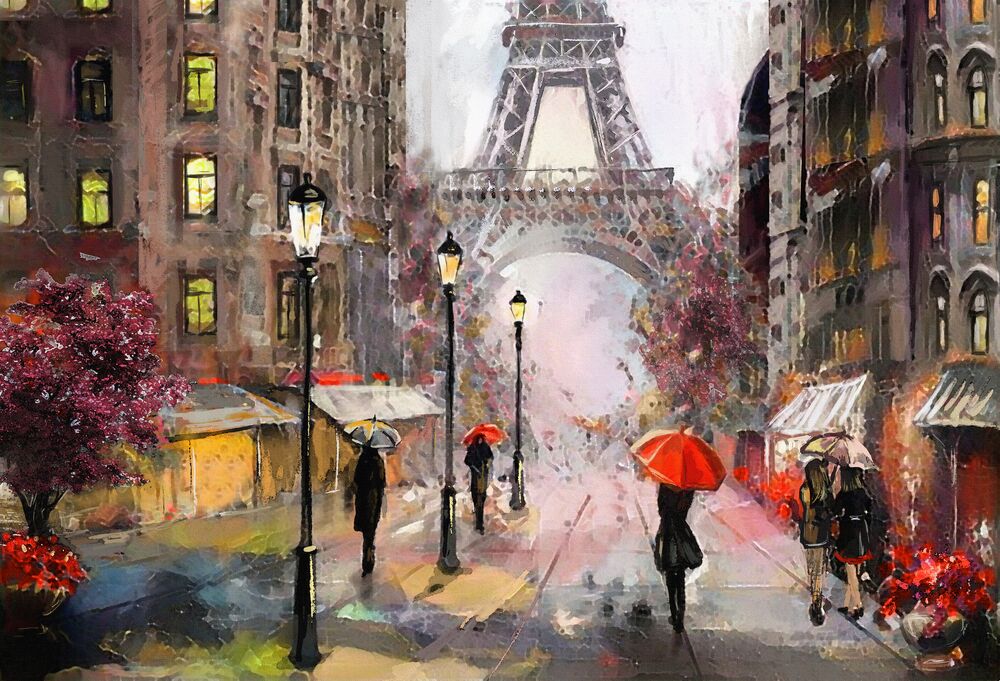 Photo: lisima/shutterstock.com
France, and in particular, Paris, is known for its stunning artwork and architecture. Why not bring this sense of refined culture to your Paris theme party? You can print copies of some of the city's famous paintings and sculptures, including the Mona Lisa, Liberty Leading the People by Eugène Delacroix, and Venus de Milo by Alexandros of Antioch. 
For whimsical celebrations, why not decorate your event space with France's national bird, the Gallic rooster. This bird is found on many iconic buildings and on the country's sports team jerseys. You can also incorporate the fleur de lis within your Paris decorations. 
Paris Party Props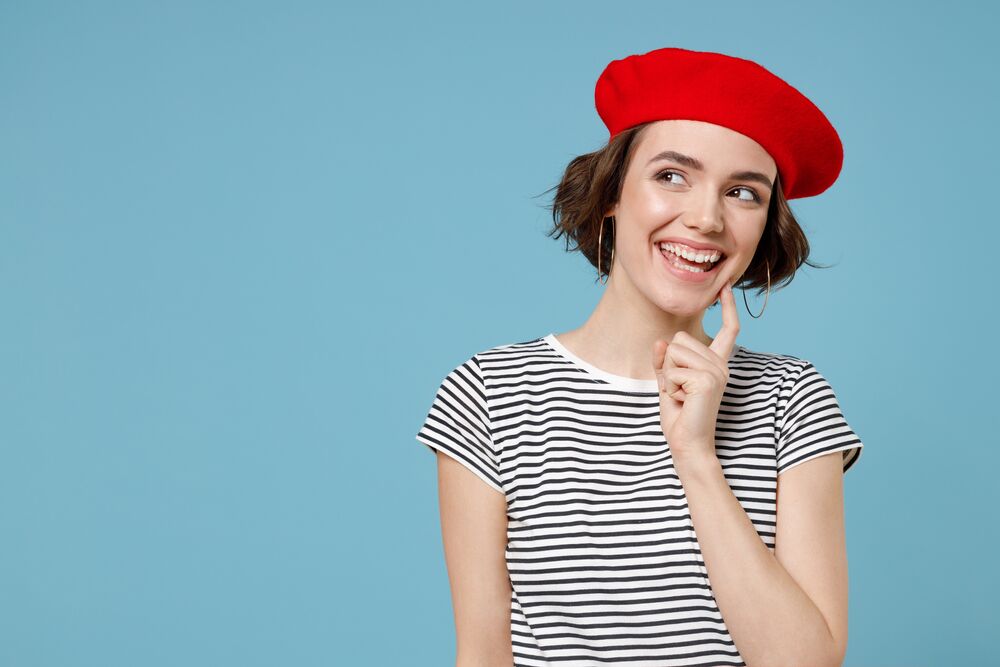 Photo: ViDI Studio/shutterstock.com
What's a party without props? They're a conversation starter and can be used in photos that will be cherished for years to come. These props can adorn classic French messages, depict world-famous buildings, and much more. These props can be used in conjunction with photo booths or placed on tables for guests to use as they wish. 
Find more themed party ideas here on The Bash.