Back to profile
Jay Harris Reviews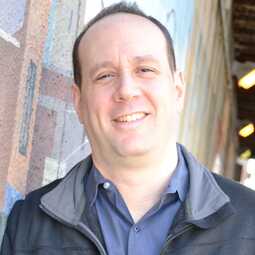 Avg 4.5 | 15 Reviews

Comedian from Chicago, IL

30 Verified Bookings
Starting at $375 per event
---
15 Reviews for Jay Harris
Corporate Function•Reviewed on June 1, 2015•From Oshkosh, WI
Jay came to our venue for our sales meeting and presented for an hour. It was light, fun, and informal. Our group participated and added their humor, which he reacted to well. Thank you Jay for adding humor and laughter to our dinner; it was enjoyed by all.
Banquet•Reviewed on March 27, 2010•From Addison, IL
Jay was awesome! He was very accommodating to our small, diverse group! Everyone had a FANTASTIC time!
Grand Opening•Reviewed on March 17, 2010•From Keokuk, IA
Very Funny and very helpful. This was our first try at a Comedy Night and Jay helped us every step of the way.
Awards Night Party•Reviewed on February 23, 2011•From Chicago, IL
Jay was very funny and accomodating to our corporate group. We let him know what was off-limits and he obliged. Very very funny guy! Everyone had a great time!
Corporate Function•Reviewed on May 12, 2011•From Sturtevant, WI
Jay was great! He was very accomodating to our corporate event.
Club Event•Reviewed on March 17, 2012•From Oakwood, IL
He did a awesome job and everybody was very impressed with him and I would definitely have him perform again.
Restaurant Event•Reviewed on October 7, 2013•From Denver, IN
HILARIOUS!!! Can't wait to do business with again! Very professional and very talented!!
Grand Opening•Reviewed on September 28, 2013•From Muskegon, MI
Jay, Sydney and Erik were awesome! They were really great and everyone in attendance just loved them!
Birthday Party (Adult)•Reviewed on November 14, 2015•From Madison, WI
Jay had to keep the material at a PG 13 and did a great job. I laughed continually, but the family members on both my wife and my side are somewhat stoic and it was difficult to get a laugh from them. The party stayed upbeat and he tried his best, but in the end he felt disappointed that the group did not help in participation. He is a great guy.
Graduation Party•Reviewed on May 27, 2017•From Batavia, IL
Event•Reviewed on December 31, 2012•From Union Grove, WI
Fundraiser•Reviewed on October 30, 2010•From Chicago, IL
Christmas Party•Reviewed on December 4, 2010•From Shelby, MI
Christmas Party•Reviewed on December 11, 2010•From Terre Haute, IN
This was a corporate event and it was expected to remain a clean comedy show. However, it didn't remain clean. There were a lot of racial remarks and inappropriate jokes. I would recommend Jay to a young open-minded audience but not for a professional corporate event.
Jay Harris:
I have a corporate background, so I'm familiar with what's politically correct...unfortunately you can never tell when a particular joke or two will offend someone. I made sure to ask Melinda if certain words were ok to use....and none were used that she didn't approve...so I'm sorry that some jokes were misconstrued as inappropriate.
Prom•Reviewed on April 24, 2016•From Wabash, IN
We were VERY unhappy. We asked for no bad language and appropriate content for students ages 15-18 and were not provided with that at all. I told him several times that this was a christian conservative community and that there were children present. His performance was totally inappropriate. He discussed sex (in many forms), STDs, bars, hangovers, and being drunk. He was informed several times that this was a school event but his content was NOT appropriate for the age of his audience. He told me before he left that he knew I wasn't happy, but he thought it went well. The students were very upset with his show.
Jay Harris:
I drove 6 hours round-trip, from Chicago to Indiana, on my 46th birthday, for a 1 am show, and this is my thanks. For someone who was very unhappy with my performance, Angie seemed to be laughing the hardest. Per request, I didn't curse or use foul language at all. Just saying the words "hangover" or "sex " without being descriptive in any way- does not make it inappropriate. The topics discussed were not only suitable for this group, but can also be found on TV at all hours. I even asked her before the show if there were any ground rules and received her approval on one joke. Angie should be ashamed and embarrassed of herself for being a miserable human being.