Back to profile
Irresistible Groove / Groovetown Reviews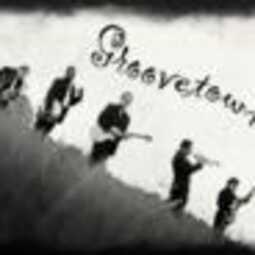 Avg 5.0 | 13 Reviews

Dance Band from Durham, NC

19 Verified Bookings
Starting at $1,200 per event
---
13 Reviews for Irresistible Groove / Groovetown
Fundraiser•Reviewed on August 31, 2012•From Wilmington, NC
The band was fantastic and everyone had a great time. However, they did not abide by the contract to play for 4 hours after it was communicated clearly by email they would play from 8-12. Even though the program said ends at 11pm, the chairperson announced at the break the band would be playing until midnight. It was embarrassing when they did not come back. Also, the theme was "It's your birthday" so they we're asked via email and agreed to open with Celebration but did not. I have requested compensation for the hour not played.
Irresistible Groove / Groovetown:
The event we played for Lisa went amazingly ! Lisa sent me a timeline 3 days prior to the event that had the band stopping at 11pm . When we arrived at the venue the hotel staff informed us that everything was stopping at 11pm as well . There were signs posted everywhere at the event stating that the event was from 7-11 . So as instructed on the timeline we finished at 11pm as the entire staff starting closing shop . In our dressing room 10 minutes later Lisa informs us that she wanted us to play until 12am . We told her then we would get ready and head back out but SHE declined and told us we were great and that everyone loved us . lack of communication happened !
Festival•Reviewed on November 22, 2011•From Hamlet, NC
The did a fantastic job. It is not easy to keep 600 kids entertained for 2 hours, but they did just that. What a great finish to our festival.
Family Reunion•Reviewed on August 6, 2011•From New Bern, NC
There are very few "sure things" left in this life, but I can assure you that if you book the GrooveTown Band for your next function, it is a "sure thing" that your guest are going to have a great time and your function is going to me a winner! The GrooveTown Band performed at our family reunion and the consensus is that it was the best reunion ever! If you are looking for a super talented, super professional, very accommodating band with the ability to play to almost any age demographic – stop wasting time and book this band! Some of the terms used to describe the band were amazing, outstanding, unbelievable, highly energetic, fun, the best!
Wedding Reception•Reviewed on April 16, 2011•From Saint Helena Island, SC
Groovetown made our wedding! We were amazed at their song range and delivery. Able to please multiple generations - from beach music to Outkast... We danced the night away and everyone wanted more! I would highly, highly recommend them.
Anniversary Party•Reviewed on January 22, 2011•From Raleigh, NC
Groovetown Band performed on Saturday night for my parents 50th Wedding Anniversary party and they were FANTASTIC! They learned a song (Evergreen) that my parents requested for their First Dance. They were very professional and very nice (sounds like a small thing, but when you're nervous and planning a big event like this that meant a lot to me). And they can JAM!! The lead singers were fantastic and the musicians were exceptionally talented. And they were the most musically diverse band I've ever heard. They played jazz, funk, R&B, 70s disco, standards, reggae, you name it. The guest had a great time and all of them raved about the band! GREAT JOB!!!
Wedding Reception•Reviewed on October 23, 2010•From Beaufort, NC
Groovetown was simply outstanding, and we could not have asked for a better band to play at our wedding. They exceeded our expectations, and so many of our guests commented this was the best band they had ever heard play at a wedding or other event -- and we could not agree more. Our dance floor was packed the entire night after they kicked off the dance set, and they really knew just how to read the crowd and pick the right mix of songs that would appeal to everyone. These guys are also very professional and truly a pleasure to work with. We would book them again in a heartbeat!
Dinner Dance•Reviewed on July 31, 2009•From Pittsboro, NC
Groovetown did a great job in every aspect: communicating with us, organizing the reception, playing our special selections, providing outstanding music for our dinner, and, most importantly, performing the best dance music that our guests raved about then -- and now! They really get the credit for turning our reception into a blast!
Wedding•Reviewed on May 23, 2009•From Raleigh, NC
I never expected GrooveTown to be as great as they were!They were perfect!Lee(sax player)called me about a month before our wedding and helped me work out every detail.I called him a million times and he was so easy to work with,patient and accomadating.The day of the wedding the band was so amazing.The band also looked great,all wearing identical suits. They started with jazz during dinner,Impressive!!When it was time to get people dancing GrooveTown got everyone up on the floor and kept them there all night long!The song selection was perfect!We had a mixed crowd and they knew just what to play to make everyone happy!All I can say is BOOK THIS BAND
Wedding•Reviewed on August 2, 2008•From Chapel Hill, NC
The band was absolutely awesome. Everyone from my mom (50+) to my nieces (teenagers) raved about this band. They played everything we asked and even let the bride sing. I would highly recommend them to anyone. They are fun, professional, and great musicians.
Wedding•Reviewed on April 5, 2008•From Charleston, SC
Absolutely wonderful...couldn't have asked for a better band!!! I am absolutely speechless...I know y'all don't know me but that is quite a feat :) Great song selections, guests were on the dance floor from bringing to end & still talking about how great Groovetown is; wanting to know who they are, where they are from, how we found them. We will definitely use them again and would recommend them 100 times over!!! Thank you!!! Groovetown made our wedding even more fun and eventful!!! Ashley Gillette ~ Bride
Wedding•Reviewed on March 29, 2008•From Charleston, SC
Groovetown performed for my wedding and they were better than I ever could have imagined. Everything was spot-on: Their professionalism, sound, song choices, sound level and balance was perfect. Along with music for the reception, we also had Groovetown play a jazz set for our cocktail hour. We couldn't have hired a better jazz group, and Groovetown's ability to effortlessly flow from jazz to dance music saved us a ton of headache by not having to hire a second ensemble. I can honestly say that they are the best wedding band I ever have heard. Groovetown was youthful, yet professional, played old classics and new hits that any age could enjoy.
Wedding•Reviewed on August 25, 2007•From Roaring Gap, NC
We were researching bands for our wedding on Gigmasters.com when we found Groovetown. They were all extremely easy to work with and professional, prompt and curteous. Groovetown covered our dinner and reception providing everything from jazz to Outcast and it all was extremely well done. Our friends and family couldn't believe the range of music and how well they all played! Everyone was satisfied! As our brother in law said, there's a reason why they're not called "SlowlySwaysFromSideToSide-Town!" We had a blast! Thanks so much Groovetown! Jessica & Gary
Wedding•Reviewed on August 13, 2006•From Asheville, NC
Wow is all I can Say !!!!! GrooveTown was amazing !!!!! The band rocked. I am SO glad that we picked them to play at our wedding. We got married in Asheville, NC. We had searched high and low for a good band, and really couldn't find one in the area. We drove to Raleigh to see them play in a bar and we hired them the next day. My husband and I wanted a band that would play music to accommodate anyone, young or old. Everyone danced at our wedding the entire night. I had to be reminded to cut my cake three times because I couldn't stop dancing. They are well worth it. If I had to get a band for another event I would immediately call them up. Guests of our wedding have even booked them for an event next year! Highly recommended. Melissa Hogan