Back to profile
Flashback Nation Reviews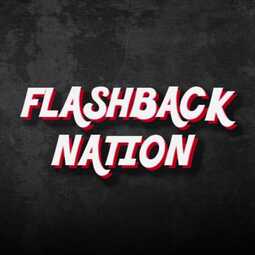 Avg 5.0 | 12 Reviews

Cover Band from Issaquah, WA

13 Verified Bookings
Starting at $1,500 per event
---
12 Reviews for Flashback Nation
Sort:
High School Reunion•Reviewed on August 21, 2021•From Sammamish, WA
Flashback Nation performed beyond my expectations. Countless comments during and after the event were extolling their sound. They have a peppy, fun and inviting style. From the moment they drove onto the property I knew they would please. While much goes into such an event, the band stands out when it plays for 3 hours. Many danced, listened, were in conversations inside or playing yard games. Everyone was clearly pleased at the sound and ambience the band created. A large herd of yaks that live in a grotto under the venue bandstand were utterly still the whole time, seemingly mesmerized by their rhythms. From yaks to old school chums, Flashback Nation is the bomb.
Birthday Party (Adult)•Reviewed on August 7, 2021•From Bothell, WA
They exceeded my expectations.
Flashback Nation:
Thanks, Bradley. Your crew was a joy. It's so fun to play for folks who enjoy live music as much as we do. We had a blast. Thanks for letting us entertain for you. Cheers!
Wedding Reception•Reviewed on July 20, 2019•From Seattle, WA
Really can't speak highly enough of Flashback Nation. We LOVED having them at our wedding this summer. It was such a good time. Song choices were superb and they really just knocked it out of the park. Not only are they a killer live band (SO many of our guests came up and said they were having a blast dancing), they're also super attentive and helpful when planning. They attended a planning session and gave us helpful coordination information about their space, electricity, and setup/teardown needs which is great for trying to fit a band into a wedding venue. Highly recommended!
Flashback Nation:
Kelly, Thanks for the great review. We had such a blast celebrating with you guys and your fabulous guests. Congratulations!
Wedding•Reviewed on September 2, 2018•From Seattle, WA
Can't go wrong with this band. They make great music, great events and your experience will be truly special. They were a last minute find for us and were super accommodating with the two special requests we had. Day of they rolled with some schedule changes and even ended up MCing our wedding reception. Best of all, they kept us on the dance floor rocking and rolling the whole time. It was awesome. If I were to plan the wedding all over again, this would be the first vendor I booked!
Flashback Nation:
Thanks for the great review! We loved helping you celebrate your wedding day.
Private Party•Reviewed on July 7, 2018•From Auburn, WA
FBN was wonderful!!! They showed up well in advance to ensure that any problems that were encountered, were dealt with before guests arrived. They arrived very flexible with regard to their start time, when guests arrived late and were willing to stay beyond agreed time, given their later start. They then accomodated an even later play set because we were having so much fun. I would absolutely recommend them for any gathering, and they would be my first call for any future events.
Flashback Nation:
Thank you for letting us entertain your family and guests, and thank you all for your service! Go Army!
Birthday Party (Adult)•Reviewed on June 23, 2018•From Renton, WA
"Oh what a night!" We had a blast with Flashback Nation at our home for a rocking silver soire! The band was so much fun, polished, easy to work with, and accommodated our requests/circumstances. They made us smile, dance, and sing along from start to finish. Great band and great musicians! Hope you get the chance to enjoy them soon. By the way, love the band's name, it's one of the main reasons we chose them. We all can learn a bit more of the past and be a bit wiser. Thanks again!
Flashback Nation:
Thanks for having us Terry! We loved helping you celebrate the birthday girl!
Club Event•Reviewed on May 5, 2018•From Redmond, WA
Worked hard to make our event a success and kept the dance floor full all evening. A great band and we were very happy to have them at our event. Would feel great about having them back again.
Flashback Nation:
Thanks for having us Debra! We enjoyed partying with you on Cinco de Mayo!
Private Party•Reviewed on March 23, 2018•From Tacoma, WA
They couldn't have been any better. They had a large set list with a variety of music from current hits to classics. They were communicating with us weeks prior to the event wanting to know exactly what our needs were. They made the show fun by interacting with the crowd and keeping people on the dance floor with great music.
Flashback Nation:
Thanks for having us, Brad! We had a blast!
Club Event•Reviewed on December 9, 2017•From Yakima, WA
Flashback Nation performed for the premier event of the year at our club and they were perfect. Everyone attending the event that I spoke with, loved the music - they had something for everyone. I would recommend Flashback Nation to anyone planning an event where you want those attending to still be talking about it the next day! They made our event extra special and I plan to have them back for future events.
Flashback Nation:
Thanks for having us, Lisa! We had a great time and would love to come back!
Wedding Reception•Reviewed on August 5, 2017•From Port Orchard, WA
Flashback Nation provided ceremony music, emcee and DJ services, and live entertainment at our wedding. We decided we wanted a band and they made it easy to plan the event with their attention to detail, professional equipment, and experience. The band created the perfect atmosphere for our guests from the US and Puerto Rico with appropriate recoded and Live music choices for dinner and of course one heck of a dance party. From cha cha to classic rock/dance tunes to modern pop (including special requests), the band had people on their feet, smiling and having fun. I hope Flashback Nation can provide a great wedding experience for you too.
Flashback Nation:
We loved celebrating your big day with you! Best wishes!
Celebration•Reviewed on June 3, 2017•From Bellevue, WA
FlashbackNation was a huge hit! My guests and I had a blast singing and dancing along to their performance at our private celebration. They chose fun music and played it very well. Even as a long time musician, I was impressed with their quality and energy. So glad we had the chance to party with Flashback Nation!
Flashback Nation:
Thanks, Matt! We had so much fun with you and your friends. What a great crowd!
Fundraiser•Reviewed on August 6, 2016•From Cle Elum, WA
This band knows how to please a crowd. They performed for very tired cyclists after their first day of a 3-day bike ride and the crowd loved them. Many were dancing and singing along. The band was super nice and very flexible on our setting as it was on a stage outdoors. They brought their sweet families and had dinner with us. I would highly recommend them in the future. Very, very talented and were able to sing a huge variety of well-known songs. You will love this band!