Back to profile
THEREALDJTWIN Reviews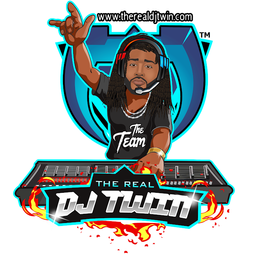 Avg 5.0 | 14 Reviews

DJ from Arlington, VA

22 Verified Bookings
---
14 Reviews for THEREALDJTWIN
Birthday Party (Kids)•Reviewed on November 13, 2021•From Silver Spring, MD
The RealDJTwin was great. Very responsive while searching for a dj and was pretty assured he could create a music environment for a bunch of athletic teens. Came very early to set up, tested the music, and asked for a must play music list in advance. Had a microphone for use and had all the line songs we needed to have a good time. Clean lyric music was played and he kept the party going.
Mardi Gras Party•Reviewed on March 30, 2019•From Washington, DC
THEREALDJTWIN was great. Engaging the crowd and playing the right music could be difficult. THEREALDJTWIN had our guests on the floor dancing the entire night. I was very satisfied with the music selections and received many compliments on how well the DJ was. I highly recommend him.
New Year's Eve Party•Reviewed on December 31, 2018•From Washington, DC
DJTWIN was amazing everyone had an amazing Time, great music, very punctual and organized, highly recommend him.
Quinceañera•Reviewed on December 15, 2018•From Lorton, VA
Was very pleased with TheRealDJTwin, he communicated via phone and email various times before the event. I told him wanted a mix for the Father-Daughter Dance, which he was able to create for us and it was AWESOME! He was very energetic, dancing while playing the music, we all had a great time!. Many of our guests commented on how good the DJ was. I would hire Jason again should I have another party and definitely recommend him to anyone looking for a DJ
Birthday Party (Adult)•Reviewed on November 10, 2018•From Arlington, VA
THEREALDJTWIN IS AWESOME! We connected the week before the event and discussed my old school music tastes and the theme for the night. DJTWIN was so accomodating and gave me confidence that he had it covered. He arrived on time, set up was smooth, he was friendly and professional. He had us on the dance floor immediately. The party didn't end until the very last song and we were worn out. Don't hesitate to hire this gentleman. I will definitely hire him again for my next party.
Wedding•Reviewed on August 4, 2018•From Crownsville, MD
He was amazing! Very accommodating and kept everyone on the dance floor! He complemented my latino culture with my husband's in such a way that kept everyone engaged throughout the whole time! My family and friends couldn't stop talking about great his mix was and how respectfully friendly he was! And we loved how well dressed he was for the occasion! He was there on time. Very self sufficient. I mean, he was great! We would definitely hire him again for any event that we need a DJ for! No need to search anymore!!
Birthday Party (Adult)•Reviewed on July 21, 2018•From Springfield, VA
DJ Twin is great!!!! very professional
Birthday Party (Adult)•Reviewed on June 16, 2018•From Largo, MD
DJ Twin was very professional and he was very accommodating. We wanted to extend the time for the DJ and things were excellent. No issues and I would highly suggest him for any event.
Birthday Party (Adult)•Reviewed on April 7, 2018•From Bristow, VA
If you don't have Jason you don't have a party. He got the older quieter crowd jumping even the hotel manager was on the dance floor. Totally professional yet personable Jason handleled everything smoothly. I couldn't believe how swiftly the night had flown. You can pay more but you can't get anyone better than THE REAL DJ TWIN!
Sweet 16 Party•Reviewed on March 10, 2018•From Arlington, VA
We were very happy. He got the kids dancing and having a great time. He was there early and very helpful over email before the party. I will definitely recommend him to any friends looking for a DJ.
Corporate Function•Reviewed on October 19, 2017•From Washington, DC
THEREALDJTWIN was a pleasure to work with. He was responsive, accommodating, kept our office event going with upbeat music and very low maintenance in bringing in equipment. Would definitely use him again, especially at such a great rate!
Banquet•Reviewed on July 29, 2017•From Annandale, VA
We loved Jason, he was a great guy overall and was trying his best to accommodate everyone. He even wore the team's colors which we thought was very cute. He has a great equipment and great knowledge of how to combine songs together and get things going. Thank you Jason!
Birthday Party (Kids)•Reviewed on December 10, 2016•From Montgomery Village, MD
DJ TWIN was PERFECT! He communicated throughout the process weeks leading up to the event, a few days before and the day of which I loved! During the event I could txt him things I needed announced to the party. He played my sons music list, took requests and added music that was perfect for the group (tweens). I would hire Jason a million times over! He was a pleasure to do business with. I highly recommend him.
Birthday Party (Adult)•Reviewed on September 27, 2014•From Woodbridge, VA
We had a great experience with DJ Twin. Any music we asked for he was able to get for us even on the spot. Very helpful and on time. We had a fun party and the music was a big party of making the event successful.