Back to profile
Paul Frisbie Reviews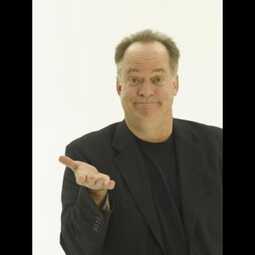 Avg 4.5 | 23 Reviews

Comedian from Chicago, IL

38 Verified Bookings
Starting at $600 per event
---
23 Reviews for Paul Frisbie
Corporate Function•Reviewed on November 8, 2009•From Orland Park, IL
Paul Frisbie was wonderful. Our guests loved him. (I even overheard the catering staff talking about how funny he was.) I would recommend Paul Frisbie to anyone. And if you hire him, make sure he does the routine about his Irish grandmother, which was one of the funniest things I've ever heard in my life. After the show he hung around for awhile and chatted with the guests, and he was utterly charming, answering questions about showbiz and letting them tell him jokes that I'm sure he's already heard. He's not just a brilliant comedian, he's friendly and easy-going. He took our event to a new level, and we'll hire him again next year if he's available.
Club Event•Reviewed on July 19, 2008•From Custer, MI
Mr. Frisbie is an intelligent comic, handles everything very professionally. I would recommend Mr. Frisbie for anyone looking for a great comedian! Feedback from our first comedy show was tremendous and we are looking forward to doing another comedy night in the future.
Private Party•Reviewed on December 8, 2007•From Casey, IL
The show was great! Would definately recommend him for anyone looking for a comedian!!! Thanks for a great show Paul!
Convention•Reviewed on March 26, 2007•From Itasca, IL
Paul was a pleasure to work with from the first contact to the last handshake. He showed up at our event more than an hour ahead of time allowing us to take care of last minute details and allowing him to size up the crowd. Our group enjoyed his act. He interacted one-on-one with several audience members, which really drew in the crowd. A very enjoyable evening.
Private Party•Reviewed on March 17, 2007•From Ripon, WI
Paul was great. Very funny - he did an excellent job reading the audience and speaking to them. I would highly recommend him for any corporate, weddding, or any type of party. He is extremely funny and very entertaining with his music. Great talent! He never once stepped over the line in making people uncomfortable - he was just plain funny!
Banquet•Reviewed on December 31, 2006•From Chetek, WI
I am so glad I chose Paul for my first comedy night in the Northwoods, he chose his act to accomadate the croud and everyone really enjoyed him. I will ask him to entertain again!
Corporate Function•Reviewed on April 20, 2006•From Chicago, IL
Paul Frisbie exceeded our expectations at every level. The second day of our executive meeting was far more creative and productive after a night filled with laughter from Paul's tasteful yet hilarious jokes and commentary. We highly recommend Paul for your next party or meeting...he's good, clean fun!
Awards Night Party•Reviewed on March 27, 2006•From Hillsboro, MO
Paul was great. He incorporated just the right amount of personalized material. I have had several comments from attendees that this was our best awards banquet in several years. Thanks Paul!
Corporate Function•Reviewed on December 22, 2005•From Crystal Lake, IL
Paul did a great job and help make our event a big success!
Birthday Party (Adult)•Reviewed on October 15, 2005•From Wauconda, IL
Paukl was great! He had everyone laughing! I would definitely hire him again for another party! Everyone loved him!
Private Party•Reviewed on January 17, 2007•From Grand Rapids, MI
Paul did a great job at our event. He showed up early and was very friendly. His show was tasteful for the crowd we had there. He was very funny and made the experience personal by adding information about our area and workplace. He worked with us,when we had to reschedule our event due to weather. I would definately recommend him to other people as entertainment at their event.
Corporate Function•Reviewed on April 14, 2007•From Elk Grove Village, IL
We laughed for an hour straight. Thanks so much for making this an easy transaction.
Private Party•Reviewed on November 6, 2006•From Chicago, IL
Banquet•Reviewed on March 19, 2007•From Waterford, WI
Paul always returned my calls in a timely manner. Paul showed up of the event early to check out the facility. He kept the crowd laughing.
Bachelorette Party•Reviewed on June 2, 2007•From Janesville, WI
Had a great time. Appreciated your patience with our local hecklers. Thanks for your time and hope our paths cross again some day.
Corporate Function•Reviewed on April 22, 2008•From Chicago, IL
Very funny presentation. Material was a little bit over the top for the small group we had. Material more appropriate for night club act. Subject matter hit too close to home, e.g., children with AK47s and other guns during this time in Chicago was rather sensitive. DUI bit also proved to be a sensitive issue. Group was high level utility employees who live within guidelines related to their position and alcohol consumption. Guitar bits were very funny. Great skills, less controversial material.
Corporate Function•Reviewed on March 18, 2007•From Libertyville, IL
Paul was a little slow with the contract, I never did receive a signed copy back from him. He was always friendly on the phone,and arrived plenty early on the day of our event. The crowd seemed to enjoy him.
Graduation Party•Reviewed on May 13, 2008•From Crown Point, IN
He was funny had us laughing all the time. interacted with the auidiance which was very nice.
Birthday Party (Adult)•Reviewed on June 22, 2007•From Lake Forest, IL
Private Party•Reviewed on January 12, 2007•From Minneapolis, MN
My pre-event e-mails and conversations with Paul were clear, timely and professional. Paul was easy to work with. All was fine up to the event. One of my staff(x-mass party) got singled out by Paul - He choose the wrong person - Each felt it necessary to get the last word in - Paul never recovered. It was not funny and made the evening a "bust". I would expect that someone with Paul's experience would know better than to get into a verbal battle with someone at a small venue such as ours was - our at least know how to recover. After this he rushed his jokes and was never the same. The event fell flat on its face.
Paul Frisbie:
I made the only possible professional call on that one, Stan. It's one thing to crush a heckler in front of strangers in a comedy club. But it's another thing at a private party, in front of all their co-workers. Yes, they do ruin the show. But in the long run, letting the heckler off the hook is really for the best. People almost never heckle at company parties anyway. In the rare cases when it occurs, letting them get away with it hurts nothing but the comedian's pride.
Anniversary Party•Reviewed on April 6, 2013•From Downers Grove, IL
He was very flexible and patient as we ran about 20 min late waiting for guests to finish eating and be seated. Paul was very friendly and mingled well with our guests. Very personable. He kept us laughing and handled our requests well. His talent with the guitar was great! One of our guests actually recalled seeing him before! We were very satisfied and would reccomend him highly! Thanks again! The Page/Rozema family Woodridge/Downers Grove, IL
Event•Reviewed on September 21, 2012•From Des Plaines, IL
Paul was fantastic! He was on time, professional, hilarious. Everyone I spoke with who was at the event thought it was a great performance. He wasn't some freak playing a character. He was a real guy talking about real life situations. I am so glad we chose him. Kent McMillen Libertarian Party of Illinois
Christmas Party•Reviewed on January 16, 2010•From Elm Grove, WI
Paul was very pleasant to work with but no fault to him he lost approx 1/4 of our group at the beginning of his show. Again this was of no fault to him. He took it very gracefully and never let him sway him from his performance. I think the biggest problem was the location of the stage he was on for a group our size and the timing due to food service running later than it should have did not give our group time to stand up go to the bathroom or even get a drink before his show started. Again he handled it very well.