Back to profile
Lenny Zarcone Solo Sinatra Singer + Jazz Trio + DJ Reviews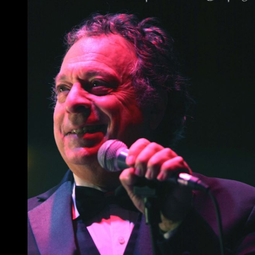 Avg 5.0 | 16 Reviews

Frank Sinatra Tribute Act from Westminster, MA

42 Verified Bookings
Starting at $300 per event
---
16 Reviews for Lenny Zarcone Solo Sinatra Singer + Jazz Trio + DJ
Birthday Party (Adult)•Reviewed on November 27, 2021•From Providence, RI
Lenny was very accommodating , professional and easy to work with. Great interaction with the crowd and I am so happy that I hired Lenny to preform at my wife's surprise birthday party.
Wedding Reception•Reviewed on September 24, 2016•From Cape Cod, MA
We had such a great experience with Lenny. He started our wedding with mostly Frank Sinatra, as we requested, and switched over to "dancing" music as the reception turned more lively. He was even able to change his set-up location mid-reception. Lenny recognized that the guests were mostly on the outdoor deck so they could enjoy the beautiful September weather on the Cape. He came over to me and suggested he move his equipment onto the deck so we could take the dancing outside. Best idea! It was such a blast! He is a genuinely nice guy, and so easy to work with. He went above and beyond for us on our wedding day. I would recommend him in a heartbeat.
Birthday Party (Adult)•Reviewed on November 4, 2018•From Scotia, NY
Lenny made my mother's 90th birthday party extra special! He responded quickly to my emails, was very helpful in designing a playlist, and kept the party lively! Would highly recommend him!
Lenny Zarcone Solo Sinatra Singer + Jazz Trio + DJ:
Hi Marie, I loved being a part of your family's Celebration of your Mother's 90th birthday party! You and your three sisters and two brothers husbands and wives and grandchildren and great grandchildren and great great grandchildren were such a joy to be sharing in this special moment together :-) Say hello to Russ and his brother who helped me load in and load out my equipment. It was such a great help to get things rolling quickly. Also your wonderful husband, Russ gave me a phone call as I was driving out of New York and then back to Massachusetts to thank me for my music and entertainment too. Thank you for selecting me to be the one for your mom's party! War
Wedding•Reviewed on October 1, 2016•From Norwalk, CT
Lenny, Zack, and Bill exceeded our expectations. Lenny was personable, accommodating and had a wonderful voice. Zach on the guitar and piano as well as voice was also amazing. He knew many of the Jewish and Yiddish songs as well. Bill with his many wind instruments added elegance and a concert like performance. The talent and uniqueness of this Trio made our wedding even more special and enjoyable for us and all of our guests.
Anniversary Party•Reviewed on September 3, 2016•From Framingham, MA
Lenny performed at my parents 50th wedding anniversary and he did a fabulous job. His voice was AMAZING and he kept everyone so entertained. He was very accommodating and met all of my requests. I would highly recommend Lenny and I definitely would use him again!! Thanks Lenny for making my parents celebration so special!!!
Club Event•Reviewed on April 1, 2016•From Manchester, CT
Lenny and the band were great. I could not of been happier with their performance. Very entertaining and the music was excellent. Hoping to bring them back next year!!
Birthday Party (Adult)•Reviewed on June 15, 2013•From Farmington, CT
Having Lenny sing at our party added that special touch. Lenny was very flexible in singing & serving as a dj during dinner. He took out his accordion to sing Happy Birthday, he juggled to entertain my two grandsons. Overall, a great experience enjoyed by everyone there! Gigmasters made my search and the transaction of booking incredibly easy!
Funeral•Reviewed on September 13, 2014•From Hyannis, MA
Lenny Z A++++++ Amazing performer with a positive energy. Thank you so much for making our event even more special... We will be using you again soon for sure. Best, Steven
Birthday Party (Adult)•Reviewed on June 24, 2017•From Woburn, MA
Lenny was very flexible and accommodating when I was booking my husband's birthday surprise party. I told Lenny what I wanted to do and he made it happen. He brought a fantastic sax player and base guitarist, as I requested that only enhanced the live performance. Lenny and the band showed up in tuxedo's and were extremely professional. Lyrics and vocals were spot on, and many guests commented on Lenny's singing ability. The party was four days ago, and I still have lenny's voice singing "fly me to the moon" playing in my head! Thank you Lenny for making our Sinatra themed party a great success!
Lenny Zarcone Solo Sinatra Singer + Jazz Trio + DJ:
Hi Lori, I had a great time being a part of your husbands 50th Surprise Birthday! From start to finish you were a pleasure to work with. I love being a part of families celebrate milestone events like living a 1/2 century. Your family was such a fun group of nice people to share the celebration time. Best wishes to you, Frank, your sons and extended family. I will send you the video of Frankie singing and everyone dancing via email. Thank you again for selecting me to sing the Frank Sinatra Songbook for Frank Sr, Jr, and family! Lenny PS Loved your gluten free meatballs!!!
Holiday Party•Reviewed on January 30, 2017•From Westborough, MA
Lenny and his band members played for our Holiday Party / Retirement Party for our President of our company. Lenny has a distinct sound and his band mates were all amazing! they each had their own specific talents and together they sounded fantastic. Our retiring president just loved all of the songs and really enjoyed them and our CEO enjoyed them so much that he asked for their contact information for potential future events! Thank you Lenny and your team for a job well done!
Lenny Zarcone Solo Sinatra Singer + Jazz Trio + DJ:
Hi Katie, What a pleasure it was working with you! Thank you for selecting me to bring the band, our music, and entertainment to your event! Best wishes to you, your retiring president, and all at DentaQuest! Sincerely, Lenny
Birthday Party (Adult)•Reviewed on January 14, 2017•From North Providence, RI
"I'm so glad we picked Lenny! I wish I could give Lenny 100 stars! There were so many singers gigmasters sent me to consider....many with excellent credentials. But let me tell you...Lenny Zarcone IS the Best of the Best! He exceeded above and beyond my expectations! Everyone loved him! Im going to hire him for my dad's 96th in Georgia!!!
Lenny Zarcone Solo Sinatra Singer + Jazz Trio + DJ:
Mary Beth, It was so wonderful to see your dad singing along with his favorite songs... and walking around the big U of tables visiting with his friends and family. I kept thinking, " yikes... doesn't he need to get off his feet for a little and rest"... but there he was singing and having a grand old time. I am so happy that you picked me to be the fellow to bring this great old music to your special party for him. And, thank you for your kind words, it means so much to be appreciated for what I love doing! Lenny
Community Event•Reviewed on July 9, 2017•From Revere, MA
Lenny, was kind, courteous, professional, and in the end, delivered an excellent show. He called multiple times to confirm with me and to make sure everything I wanted would be in the performance. Hire him and you will not be disappointed!
Wedding•Reviewed on August 4, 2016•From Beverly, MA
Great Job. Very Talented Very accommodating. Not too pricey
Lenny Zarcone Solo Sinatra Singer + Jazz Trio + DJ:
Hi Stuart, It was a great pleasure to perform for your Wedding's Cocktail & Dinner Hours. Singing & playing Hava Nagila and playing as your family and guests danced the Hora was so much fun. The warmth and love from your friends and family was such a joy. Thank you again for hiring me to provide the music and get to share in your celebration. Best wishes to you and Jackie and your children for a healthy, happy, and prosperous life! Lenny
Birthday Party (Adult)•Reviewed on October 3, 2021•From Wayland, MA
Lenny was an awesome entertainer! GREAT singer and GREAT performer. Loved the mime act he performed and how personal he was with everyone there. I would highly recommend him for your event.
Birthday Party (Adult)•Reviewed on May 18, 2019•From Redding, CT
Terrific entertainer —great fun had by all!
Lenny Zarcone Solo Sinatra Singer + Jazz Trio + DJ:
Hi Rebecca, Thank you for the great review. It was an honor to sing and entertain for your mother in laws milestone birthday. Best to you all, Lenny
Birthday Party (Adult)•Reviewed on November 10, 2018•From Stoughton, MA
yes he knew my mother loves to sing so he invited her to sing songs and he made everything seem personal. the icing was he had an accordion so that was a treat. very happy i chose him