Back to profile
Sharon Lacey, Motivational Humorist Reviews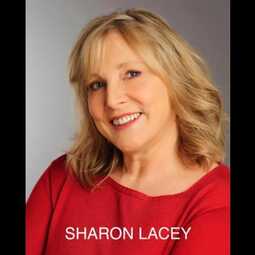 Avg 5.0 | 16 Reviews

Motivational Speaker from Portland, OR

31 Verified Bookings
Starting at $400 per event
---
16 Reviews for Sharon Lacey, Motivational Humorist
Meeting•Reviewed on September 14, 2018•From Vancouver, WA
Was very well received by group. She took time to learn what we were and geared her presentation so that it made an impact on the group.
Meeting•Reviewed on September 15, 2017•From Warm Springs, OR
Sharon was absolutely hilarious and was extremely well received by our group. We enjoyed the interspersing of life lessons with humor. I would definitely recommend her to anyone.
Convention•Reviewed on April 29, 2017•From Reno, NV
Corporate Function•Reviewed on September 14, 2016•From Portland, OR
Sharon is very talented and has a warm presence. Our employees enjoyed her presentation.
Corporate Function•Reviewed on September 13, 2016•From Clackamas, OR
Sharon was a joy to work with. I've never had so many positive emails and thank yous from employees. They just loved her and felt inspired in their jobs. She connected on a personal level and touched everyone as well as making us all laugh a lot!! I'd highly recommend Sharon Lacey for any corporate event or staff training!!
Corporate Function•Reviewed on May 3, 2016•From Corvallis, OR
Sharon was a pleasure to work with. She was very timely in responding to communications with her whether it be through email for phone. Our group really enjoyed her humorous, uplifting presentation. Sharon showed up well ahead of our start time so there was no rushing around trying to set up at the last minute. Overall, I'd say she was a hit. Members of our team commented to me for days afterwards, how much they enjoy her.
Restaurant Event•Reviewed on April 20, 2016•From Tualatin, OR
Sharon was very accommodating. Her humor was just perfect for the client base I brought to the event. I would highly recommend Sharon for any event.
Convention•Reviewed on March 18, 2016•From Morrilton, AR
Event•Reviewed on October 1, 2015•From Wenatchee, WA
Sharon Lacey did very well at our event. We appreciated having her here. The majority of our staff really enjoyed her performance and wished it was longer. They especially loved when they paired up and did some team building games. We were a little surprised that she brought items to sell and incorporated that into her program. We would have structured it differently if we had known she needed about 15-20 minutes after for people to be there to shop. On the administration side, we loved that she called some of our staff to better understand our organization. We think it added such a wonderful personal touch to have our employees quoted about their jobs.
Corporate Function•Reviewed on May 14, 2015•From Redmond, OR
Sharon is a very funny lady. She is a great story teller and her interactive exercises are designed to take you out of your comfort zone, but yet achievable. People who love to have fun are going to love her. I appreciated that she adjusted her performance to the audience she was performing to. She briefly interviewed several of the attendees prior to the conference to gain knowledge about their profession.
Event•Reviewed on December 17, 2014•From Grants Pass, OR
Our retreat goals are for personal and professional growth, and rejuvenation. Our 2014 theme "Celebrate, Challenge and Champion,"Sharon helped us do all of these with her motivational humor and contribution. We were curious and engaged with her tools and personal story, every person who had the joy of being a part of this day gives Sharon attribution for it's overall success. Feed back: "I was absolutely enthralled. What a courageous, dynamic lady - full of passion for laughter and love." "She was the perfect choice. We had so much fun we didn't want the day to end." "The speaker was rad. Sharon was my favorite part." "Awesome. Loved the new learning tools. "
Retirement Party•Reviewed on August 2, 2014•From Woodinville, WA
Sharon performed at a retirement party, and she was great about including anecdotes about the retiree's life events, as shared by family, co-workers and friends. She obtained some information prior tot he event, then she spent time with attendees gleaning further ideas. We enjoyed her review and would recommend her to others. A fun time.
Private Party•Reviewed on February 15, 2014•From Prosser, WA
We loved having Sharon perform at our annual Valentine's Comedy night! Very funny and professional! I would highly recommend her to anyone looking for a great comedy performance. especially loved the last half hour of audience participation!
Birthday Party (Adult)•Reviewed on October 13, 2013•From Seattle, WA
Sharon was unbelievable. It's really unreal to me that a talent like Sharon would take the time to schlep over to Seattle and entertain our group in the chaotic birthday set-up we devised. She is a warm, creative person who is exceptionally funny (funny ha-ha). No doubt I really liked her (and, yeah, I mean like-like) and would book her again in a heartbeat. Recommended.
High School Reunion•Reviewed on August 9, 2013•From Seattle, WA
Really pleased that we found Sharon. She was just the right fit. She clearly had put considerable effort into preparing a unique program just for us. This was our 50th and Sharon came up with the idea of mixing in with the group and pretending to be a member of our class. Members of the committee would periodically come up while she was talking to others and gush about how good it was to see her. In addition to being a great practical gag, she then took the new material she had picked up and added it to her routine. Everyone in the class commented on how great she was. Made a hero out of me for hiring her!!
Corporate Function•Reviewed on September 27, 2012•From Boise, ID