Back to profile
Animal Quest Entertainment Inc Reviews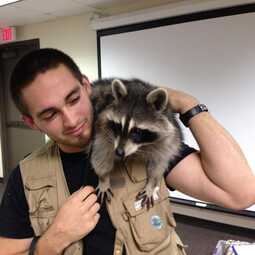 Avg 4.5 | 6 Reviews

Animal For A Party from Antioch, IL

10 Verified Bookings
Starting at $150 per event
---
6 Reviews for Animal Quest Entertainment Inc
Father's Day Party•Reviewed on June 21, 2015•From Chicago, IL
Nothing short of amazing!! Animal Quest Entertainment was so great to work with for my event. They were easy to be in-touch with, arrived on-time, brought the specific animals just as requested (two absolutely adorable and fun pigs), provided education on not only the pigs themselves but on the company's history and the other animals they have as well, and were both professional and friendly. Also, the price is fair. I have zero complaints. I would request them again and I highly recommend them to others!!!
Birthday Party (Kids)•Reviewed on March 22, 2015•From Gurnee, IL
We actually saw one of their shows at the park district recently and my son really wanted them to come to his party. It was kind of last minute but they were able to fit us in which was amazing!! They arrived on time, set up was quick and then the show was fantastic! We had kids there from 2 and up (most were around 5) and they all loved it! Even the adults enjoyed it! My son was thrilled when he got to have his picture with some of the animals at the end, he said it was the best day ever! They were great with the kids and I could tell they really care about their animals. I would totally recommend them and now my daughter wants them to come to her party :)
Birthday Party (Kids)•Reviewed on April 19, 2015•From Bartlett, IL
I was extremely pleased with Animal Quest. They were prompt in contacting me with a quote, pleasant and informative on the phone, and very professional on the day of the event. This show was perfect for my 9 year olds birthday party. Parents and children enjoyed it. They encouraged interaction with the children and patiently answered all their questions. They made sure everyone had a chance to pet the animals. I have to give them "special props" for being flexible and modifying the schedule at the last minute due to weather issues. My party was a huge success because of them. I would highly recommend them.
Event•Reviewed on April 30, 2015•From Chicago, IL
I felt that Animal Quest did a great job at our College. The students really enjoyed the animals and being able to hold them. Animal Quest arrived a bit early in order to set up and start on time and they were very flexible with the location we provided. They were very knowledgeable about the animals and provided educational facts along with the entertainment. You can tell they care about their animals and offering a good show. I also appreciate that they did not get upset when students kept them a bit longer than their time span and they stayed professional and friendly.
Birthday Party (Adult)•Reviewed on September 26, 2014•From Chicago, IL
While the performance was very informative and I enjoyed it, it is best suited for older audiences. Our 8yr old group of kids seemed a bit bored - too much talk, not enough animals for them.
Birthday Party (Adult)•Reviewed on March 21, 2015•From Bridgeview, IL
First off, they came earlier stood by my house to have a snack which I didn't think was very professional. I would not recommend this to anyone with kids under the age of 6 they will get easily bored because of all the information, wish they made it alittle bit more fun or entertaining for all ages. It says they'll bring 15 animals but there were 10. Not that his is a complaint but you might not want to do this inside a home because it will smell up the place with all the animals. Overall, kids that were 7 and up and love animals loved it but I wouldn't ask do this again because it was all information not really fun for the kids.
Animal Quest Entertainment Inc:
Thank you for having us at your party. I just wanted to clarify a couple things that were mentioned in the review. It did say both in our quote and on the contract you recieved that 10 animals would be in the show. We ask for a list of 15 so we can bring as many from your list as we can. I'm sorry if there was some sort of miscommunication with that. As far as the snack... well we arrived early so we parked on the street (not in your driveway) on purpose so we could wait there until it was time to go up to your house. I quickly ate a granola bar while I was sitting in our vehicle, while we were parked out on the street.