Back to profile
Two by Two Animal Haven Inc. Reviews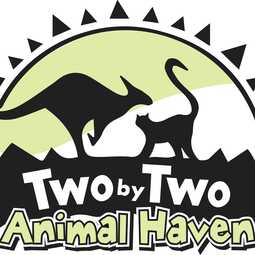 Avg 5.0 | 18 Reviews

Petting Zoo from Pleasant Valley, NY

27 Verified Bookings
Starting at $325 per event
---
18 Reviews for Two by Two Animal Haven Inc.
Birthday Party (Kids)•Reviewed on May 13, 2022•From Ossining, NY
Two by two was the best! They animals they brought were friendly, clean and very fun to interact with. The two women who presented the animals and supervised them were so kind. They really made my daughter's party so special and memorable. It was also nice that the birthday girl received VIP treatment (helping to present, holding the animals and helping to lead). Not just a presentation of animals but the ability to have the animals "join the party" really made this just so interactive and fun. Thank you so much, we loved it!
Birthday Party (Kids)•Reviewed on May 1, 2016•From Yonkers, NY
Very happy with the experience. Heather was very professional, kind and all of the animals were amazing. Would highly recommend to anyone for their party!
Private Party•Reviewed on April 30, 2016•From Brewster, NY
Birthday Party (Adult)•Reviewed on February 7, 2015•From Newtown, CT
Two by Two Zoo was nothing short of amazing!! As the host, I felt so fortunate to come across them and hire them for our daughter's birthday party!! We had family, friends and 40 kids there and there wasn't anyone in that banquet hall who wasn't floored by the presentation and their animals! I haven't ever seen such a large crowd of children paying such close attention to anyone before...stretching in their seats to hear the next thing they were going to say and bring out! I would hire them again in a heart beat, and would HIGHLY recommend them to anyone. From my initial contact with Heather, to the teams arrival, to break down...Two by Two was simply amazing!!
Corporate Function•Reviewed on December 4, 2014•From New York City, NY
One of the Best experiences my company has had! Heather and her team truly are amazing. We had over 150 ppl here with their kids to experience the animals. Truly one of kind service and her team was so knowledgeable, made it such an great experience. We will definitely have them back! thanks!
Birthday Party (Kids)•Reviewed on July 11, 2021•From Bloomingburg, NY
What an amazing experience! We booked Two by Two Zoo for my son's 5th birthday party. It was POURING outside but Two by Two showed up ready to give an amazing show. We were able to set up two 10x10 pop up tents which gave us plenty of space to interact with the animals. The staff was very professional and entertaining. They kept everyone engaged and made safety a priority. The kids LOVED it, I've gotten texts from all the parents asking for the info. What an amazing time!
School Assembly•Reviewed on March 7, 2020•From Montgomery, NY
Two by Two Zoo was amazing. They made our event so special. They were so great with the kids explaining so much about the animals. I cant say enough about their presentation, it was the best day ! Thank You Heather and Sue. !
Two by Two Animal Haven Inc.:
Thank You very much for the wonderful review and we enjoyed meeting all the scouts and families! Thank You again for inviting us. Heather
Celebration•Reviewed on December 21, 2019•From Cornwall, NY
I can't say enough about how wonderful this experience was at Christmas time for my grandchildren. As my 7 year old grandson had said " Grandpa, this is a humongous opportunity for me to get to know more about these animals ". A great experience for all of us. A highlight of our Christmas family gathering.
Two by Two Animal Haven Inc.:
Thank you Bill for the review! We appreciate it so much! We had a great time with you and your family, Your family is wonderful. Thank you again. -Jessica
Birthday Party (Kids)•Reviewed on July 20, 2019•From Saugerties, NY
Birthday Party (Kids)•Reviewed on January 5, 2019•From Carmel, NY
They where wonderful and the kids had a great time!
Club Event•Reviewed on June 25, 2018•From Westchester, NY
They were very friendly and professional- We would recommend them to any school, children's party or educational setting
Two by Two Animal Haven Inc.:
Hi Karen, Thank you so much for taking the time to write a review! We had a great visit. We look forward to working with you again. Thank you!
Birthday Party (Kids)•Reviewed on May 12, 2018•From Brewster, NY
The people were great with the kids ! Set up was quick ! Loaded with informations about each animal . Everyone at the party enjoyed themselves of all ages !! Would recommend to anyone
Birthday Party (Kids)•Reviewed on August 19, 2017•From White Plains, NY
Everything was amazing!! The girls were both friendly and professional, the whole experience was wonderful! All the animals were great, especially Pickles! The kids had the best time!
Two by Two Animal Haven Inc.:
Hi Jennifer, Thank you so so much! We really appreciate you taking the time to leave us a review, it means so much!! Jazmyne was great! We had a blast!! Thank thank you again!!
Nursing Home Event•Reviewed on May 18, 2017•From Somers, NY
The staff was extremely professional and knowledgeable about all of their animals. They were very patient in answering questions our residents had regarding their animals.
Two by Two Animal Haven Inc.:
Thank You for the wonderful review. We appreciated your warm hospitality and kindness shown towards our animals. The staff went above and beyond. Thank You Heather
Birthday Party (Kids)•Reviewed on December 17, 2016•From Patterson, NY
Heather and staff were amazing. Our 5 year old loved her party. They came in a snowstorm and never made us feel like it was a hassle or that they wanted to cancel. It worked out and we were so happy with the entertainment.
Birthday Party (Kids)•Reviewed on December 17, 2016•From Fishkill, NY
They were greeeaaat! Arrived on time, put on a terrific show for the kids..Would definitely book again! HIGHLY SATISFIED!
Birthday Party (Kids)•Reviewed on November 20, 2016•From Mahopac, NY
Two by Two Zoo came to my house for my sons birthday party, I was nervous because the weather was bad and we were going to have to do the zoo indoors. However, they were amazing!! It was very intimate, the animals were awesome and the kids and adults LOVED them. Everyone got time to hold or pet the animals, Two by Two Zoo was extremely knowledgable and put on a great show!! They cleaned up when they were done and you couldn't even tell there was a Zoo in my living room afterwards, I would highly recommend them! Oh and everyone loved the Kangaroo!! So Much Fun!!
Birthday Party (Kids)•Reviewed on May 29, 2016•From Poughkeepsie, NY
I really enjoyed having the two by two zoo at my daughters 2nd safari party. The ladies where patient and kind and the animals are really taken care of and kept well. It was a fun day.