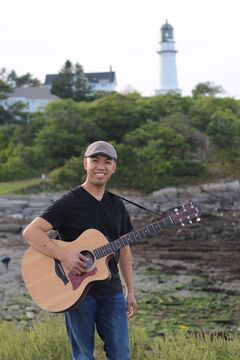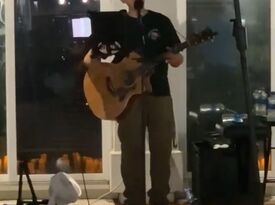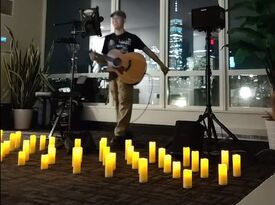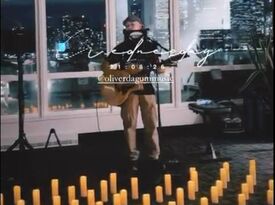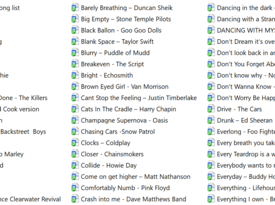 Oliver Dagum or DAGZ333 
Singer Guitarist from Mount Holly, NJ
Will travel up to 100 miles
Avg 5.0 | 11 Reviews

11 Verified Bookings
Member Since 2014
4 Awards & Badges

Accepts Online Payment

Starting at $500 per event
About Vendor 
Learn more about this vendor for your event.
Oliver Dagum is an Air Force Veteran and a Singer-Songwriter with a mission. He is now pursuing what he always wanted to do after separating from the military. Share his gift of singing to the world. Oliver has been singing for over thirty years. At some point when he joined the military put aside his talent thinking that it was something he was meant to do. It wasn't until he auditioned for Air Force entertainment that he realized that he still had it. He was selected to beat out hundreds of other members who auditioned in 2008 for a world tour with Tops in Blue. He was one of the ten male vocalists that toured the world performing over 135 venues in front of over 10,000 people to entertain and bring joy to serving military personnel. After he completed his tour, he longed to sing again. It wasn't until Steve Jobs's death that he realized that his love and passion for music could not wait. He separated in 2015 after 15 years of active military service and started his journey by auditioning to be part of Music Under New York. He was 1 of the 26 finalists selected out of thousands of performers that auditioned for the program. It gave him a spot to perform in popular areas in New York City Subway. He has been performing in New York City's subways from Penn Station to Times Square 12 hours a week for the last five years. Because of this experience, He has perfected the art to connect with people by picking songs that people have not heard sung acoustically. Combined with his voice, he has made people tear up after hearing how good he is. He was so good that one time a lady thought he was lipsyncing only to be embarrassed after realizing he was doing everything live. After COVID-19 hit the subway performances were put on hold. Simultaneously, while a lot of musicians that performed at bars and pubs performances were canceled. Oliver was fortunate enough to secure gigs by being a resident performer in a couple of Country Clubs and Wineries. After saving enough money, To secure more gigs this year. He decided to join the bash again to book more gigs as this now became his full-time job. When you book with Oliver, you will be getting the best performer for your event, whether it's a wedding event where you need a passionate rendition of a song for your ceremony music. Having a corporate event and want the right music to sway your clients, or just looking for a real raw live talent sing live songs in front of you that sound like you just went to a concert. Oliver is the performer you are looking for. You only have to Google his name and see his schedule as he has secured booking over 100 times this year. These events are not part of The Bash program at all. He is also a talented songwriter. His original music has been selected from the New York Singer-Songwriter Circle, the 13th Annual Singer-Songwriter in Cape May, NJ. And this year, the Millennium Music Festival in Harrisburg, PA. He is now offering a personalized songwriting service where he can perform it live for your wife or significant other. He added a new popular private candle concert where he performs in the dark and the only illumination is from 100 electronic dancing candles where he sings top 10 acoustic covers from the decade you select. He has over 300 song lists that span from the 60's to the present with a diverse selection of genres from Rock, Reggae, Alternative, and TOP 40 Pop music. He is available for Wedding Ceremonies, Cocktail Hours, Private Parties, Corporate Events, Restaurants. Country Clubs, and Wineries. he is one of the most sought-after singers here in the east coast tri-state area. If you want to read more articles about him google: Oliver Dagum from service to subways Oliver Dagum Airman finds his voice Oliver Dagum Andersen Airman selected for Tops in Blue Contact him for more details to customize the events you want to hold.
Services 
View a list of services offered by this vendor.
Reviews 
Check out these verified reviews from bookings on The Bash.
Sort:
Anniversary Party•Reviewed on September 23, 2023•From Beach Haven, NJ
What a great performer and nice guy. Oliver was great to work with and we got many compliments on his voice.
Private Party•Reviewed on August 12, 2023•From Brigantine, NJ
Oliver was so professional and accommodating!! He consistently communicated in a prompt and effective manner prior to my party. His song selection was extensive and a nice range for all ages and music genres. Oliver is not only a great performer with a beautiful voice, but easy to work with a just an overall kind person with a nice personality! We all had a great time and can't wait to use Oliver again in the near future!
Bridal Shower•Reviewed on October 8, 2022•From Laurel Springs, NJ
We used Oliver for my daughter's bridal shower. HE WAS INCREDIBLE! He was professional, kind and super talented. I had soooo many guests ask me where i found him. I felt like i knew him before he even started singing. He fit right in with the crowd and spoke to our guests in between sets. He has a variety of music and made everyone happy! I will recommend him over and over again! I could not be happier!!
Awards & Badges 
See why this vendor is top rated on The Bash.
Song List 
Get a feel for the songs performed by this vendor. Contact them directly for special requests.
Kryptonite

| 3 Doors Down

Whats Up

| 4 Non Blondes

Take On me

| A ha

Lost in Love

| Air Supply

How Far I'll Go

| Alessia Cara

Horse with No Name

| America

Sister Golden Hair

| America

The Best Day of My Life

| American Authors

Valerie

| Amy Winehouse

As Long As You Love me

| Backstreet  Boys

One Week

| Bare Naked Ladies

Somewhere down the road

| Barry Manilow

Come together

| Beatles

Hey Jude

| Beatles

Let it be

| Beatles

Silly Love Songs

| Beatles

Yesterday

| Beatles

Let Your Love Flow

| Bellamy Brothers

Lean on me

| Bill Withers

Lovely Day

| Bill Withers

DANCING WITH MYSELF

| BILLY IDOL

New York State of Mind

| Billy Joel

Shes always a woman to me

| Billy Joel

You maybe right

| Billy Joel

Hard to handle

| Black Crows

No Rain

| Blind Melon

All the small things

| Blink 182

Is This Love

| Bob Marley

Waiting in vain

| Bob Marley

We've Got Tonight

| Bob Seger

Against the wind

| Bob Seger

Don't Worry Be Happy

| Bobby McFerrin

Diary

| Bread

Everything I own

| Bread

Make it with you

| Bread

Hands to Heaven

| Breathe

Heaven

| Bryan Adams

Everyday

| Buddy Holly

Closer

| Chainsmokers

Something Just like this

| Chainsmokers & Coldplay

Saturday in the Park

| Chicago

Wishful Thinking

| China Crisis

Lady in Red

| Chris de burg

Tennesee Whiskey

| Chris Stapleton

Sailing

| Christopher Cross

Time after time

| Cindi Lauper

Clocks

| Coldplay

Every Teardrop is a waterfall

| Coldplay

Fix You

| Coldplay

The Scientist

| Coldplay

December

| Collective Soul

All For Love

| Color Me Badd

Never Surrender

| Corey Hart

Dishwalla

| Counting Blue Cars

Big Yellow Taxi

| Counting Crows

Have you ever seen rain

| Creedance Clearwater Revival

Proud Mary

| Creedance Water Revival

Don't Dream it's over

| Crowded House

Everything Trying

| Damien Jurado

One Friend

| Dan Seals

Wagon Wheel

| Darius Rucker

Stolen

| Dashboard Confessional

Crash into me

| Dave Matthews Band

Always be my Baby

| David Cook version

Babylon

| David Gray

Breakfast at Tiffany's

| Deep Blue Something

Roll To Me chords

| Del Amitri

Thank You

| Dido

The Wanderer

| Dion

Heart of the Matter

| Don Henley

American Pie

| Don Mclean

Vincent

| Don Mclean

Barely Breathing

| Duncan Sheik

Save Tonight

| Eagle Eye Cherry

Hotel California

| Eagles

I can't tell you why

| Eagles

Love will keep us alive

| Eagles

Take It Easy

| Eagles

Bright

| Echosmith

Castle on the hill

| Ed Sheeran

Drunk

| Ed Sheeran

Perfect

| Ed Sheeran

Photograph

| Ed Sheeran

Shape of you

| Ed Sheeran

Tenerife Sea

| Ed Sheeran

Thinking out loud

| Ed Sheeran

I'll Be

| Edwin McCain

Rocketman

| Elton John

Your Song

| Elton John

Fool's rush in

| Elvis Presley

Springsteen

| Eric Church

Wonderful Tonight

| Eric Clapton

Inside Out

| Eve 6

More than Words

| Extreme

Sugar were going down

| Fall Out Boys

100 Years

| Five for Fighting

Say You Love Me

| Fleetwood Mac

Cruise

| Florida Georgia Line

Everlong

| Foo Fighters

Learn to Fly

| Foo Fighters

My Hero

| Foo Fighters

Pumped up Kicks

| Foster the People

Light and Shade

| Fra Lippo Lippi

Upside Down

| Fra Lippo Lippi

Fly Me to the Moon

| Frank Sinatra

Just the way you look tonight

| Frank Sinatra

Cant Take my Eyes off you

| Frankie Valli

Shimmer

| Fuel

Found out about you

| Gin Blossom

Hey Jealousy

| Gin Blossom

I'll Follow you down

| Gin Blossom

Till I hear it from you

| Gin Blossom

The Heat is on

| Glenn Fray

Lover's Moon

| Glenn Frey

Patience

| GNR   Chris Cornell Cover

Black Ballon

| Goo Goo Dolls

Iris

| Goo Goo Dolls

Slide

| Goo Goo Dolls

When September ends

| Green Day

Longview

| Green Day

Time of your life

| Green Day

Maneater

| Hall and Oates

You make my dreams

| Hall and Oates

Cats In The Cradle

| Harry Chapin

Watermelon Sugar High

| Harry Styles

Only wanna be with you

| Hootie and the Blowfish

Collide

| Howie Day

Human

| Human League

Human Nature

| Michael Jackson

I want to hold your hand

| Beatles

Let it go

| Idina Menzel

Drive

| Incubus

Somewhere over the rainbow

| Israel Kamakawiwo'ole

Sombody's baby

| Jackson Browne

Say You Won't Let Go

| James Arthur

Your Beautiful

| James Blunt

Fire and Rain

| James Taylor

How sweet it is to be loved by you

| James Taylor

I'm yours

| Jason Mraz

You and I

| Jason Mraz

I'll have to say I love you in a song

| Jim Croce

Time in a bottle

| Jim Croce

Margaritaville

| Jimmy Buffet

The Middle

| Jimmy Eat Word

Leaving on a Jet Plane

| John Denver

Take Me Home Country Roads

| John Denver

All of me

| John legend

Imagine

| John Lennon

Gravity

| John Mayer

Slow Dancing in a Burning Room

| John Mayer

Missing You

| John Waite

Folsom Prison Blues

| Johnny Cash

Ring of fire

| Johnny Cash

Shattered Dreams

| Johnny Hates Jazz

Swaying to the music

| Johnny Rivers

Perfect Strangers

| Jonas Blue

Cant Stop the Feeling

| Justin Timberlake

The Hurt

| Kalapana

Good As You

| Kane Brown

Somewhere only we know

| Keane

Somebody Like You

| Keith Urban

Sun Goes Down

| Kenny Chesney

Twisted

| Keith Sweat

Use Somebody

| Kings of Leon

Kiss Me

| Sixpence None The Richer

Shallow

| Lady Gaga

Hallelujah

| Leonard Cohen

Everything

| Lifehouse

You and Me

| Lifehouse

All Night Long

| Lionel Ritchie

My own worse enemy

| LIT C Maj

Lightning Crashes

| Live

Lullaby

| Shawn Mullins

Rude

| Magic!

Don't Wanna Know

| Maroon 5

She Will Be Loved

| Maroon 5

Sugar

| Maroon 5

What's going on

| Marvin Gaye

3:00 AM

| Matchbox 20

Kryptonite

| Matchbox 20

Push

| Matchbox 20

Unwell

| Matchbox 20

Nothing left to lose

| Matt Kearney

Come on get higher

| Matt Nathanson

Home

| Michael Buble

I Melt With You

| Modern English

To be with you

| Mr. Big

Sweet Caroline

| Neil Diamond

Harvest Moon

| Neil Young

Heart of Gold

| Neil Young

You get what you give

| New Radicals

Absolutely Story of a girl

| Nine Days

Don't know why

| Norah Jones

Champagne Supernova

| Oasis

Don't look back in anger

| Oasis

Wonderwall

| Oasis

One Man band

| Old Dominion

Hey Ya

| Outcast

She is love

| Parachute

Let Her Go

| Passenger

Is it okay if I call you mine

| Paul McCrane

Everytime you go away

| Paul young

I Don't Want To Wait

| Paula Cole

Alive

| Pearl Jam

Yellow Led Better

| Pearl Jam

Wedding Song

| Peter Paul Mary

Happy

| Pharell Williams

In the Air Tonight

| Phil Collins

Gone Gone Gone

| Phillip Phillip

Comfortably Numb

| Pink Floyd

Hey There Delilah

| Plain White T's

Rhythm of Love

| Plain White T's

Every breath you take

| Police

Roxanne

| Police

Feel it Still

| Portugal. The Man

Sunflower

| Post Malone

Nothing Compares to you

| Prince

Aime

| Prue Prairie League

Ghost in you

| Psychedelic Furs

Creep

| Radiohead

God Bless the Broken Road

| Rascal Flatts

Otherside

| Red Hot Chili Peppers

Scar Tissue

| Red Hot Chili Peppers

When she cries

| Restless Heart

Right here waiting

| Richard Marx

Maggie

| Rod Stewart

Dancing with a Stranger

| Sam Smith

Lay me down

| Sam Smith

Stay with me

| Sam Smith

Smooth

| Santana

I Knew I Loved You

| Savage Garden

Stitches

| Shawn Mendez

Simple man

| Shinedown

The Sound of Silence

| Simon and Garfunkel

Stars

| Simply Red

All for you

| Sister Hazel

Chasing Cars

| Snow Patrol

True

| Spandau Ballet

Nothing gonna stop us now

| Starship

On an On

| Stephen Bishop

Passenger Seat

| Stephen Speaks

Galway Girl

| Steve Earle

The Joker

| Steve Miller Band

Foolish Heart

| Steve Perry

Fields of Gold

| Sting

Big Empty

| Stone Temple Pilots

Interstate love Song

| Stone Temple Pilots

Plush

| STP

Babe

| Styx

Santaria

| Sublime

Every Morning

| Sugaray

Back for good

| Take That

Blank Space

| Taylor Swift

Everybody wants to rule the world

| Tears for Fears

I Will

| The Beatles

In my life

| The Beatles

Drive

| The Cars

Just what I needed

| The Cars

Friday I'm in Love

| The Cure

Just Like Heaven

| The Cure

Love Song

| The Cure

Pictures of you

| The Cure

How to save a life

| The Fray

Never Say Never

| The Fray

All These Things That I've Done

| The Killers

Mr. Brightside

| The Killers

Ho Hey

| The Lumineers

Your Love

| The Outfield

I'm Gonna Be (500 Miles)

| The Proclaimers

Groovin

| The Rascals

Someone

| The Rembrandts

Breakeven

| The Script

For the First time

| The Script

The Man Who Can't be moved

| The Script

One Headline

| The Wallflowers

How's it going to be

| Third Eye blind

Jumper

| Third Eye blind

All I want

| Toad the Wet Sprocket

American Girl

| Tom Petty

Free Falling

| Tom Petty(John Mayer)

If you could only see

| Tonic

Nobody knows

| Tony Rich Project

Africa

| Toto

I'll be over you

| Toto

Lea

| Toto

Drops of Jupiter

| Train

Hey Soul Sister

| Train

Marry Me

| Train

With or without you

| U2

Follow Me

| Uncle Kraker

Brown Eyed Girl

| Van Morrison

Everything you want

| Vertical Horizon

You're a God

| Vertical Horizon

Blinded Light

| Weekend (Boyce Ave Ver)

The Promise

| When in Rome

Your in love

| Wilson Phillips

Unsteady

| X Ambassadors

Zombie

| The Cranberries
Calendar 
We recommend that you contact the vendor to confirm that the event date is open.
• : Booked Events
Choose the Date of Your Event
Date Selected: 12/2/2023
Booked Events 
: The Bash Verified Bookings
Upcoming Events
No upcoming events
Past Events
September 23, 2023 • 
Anniversary Party
August 12, 2023 • 
Private Party
October 8, 2022 • 
Bridal Shower
September 12, 2022 • 
Country Club Event
October 27, 2017 • 
Wedding
October 18, 2017 • 
Community Event
October 17, 2017 • 
Corporate Function
August 20, 2017 • 
Bridal Shower
July 26, 2017 • 
Convention
April 26, 2017 • 
Corporate Function
October 7, 2015 • 
Community Event
August 30, 2013 • 
Tabernacle Inn PubRestaurant
Related Profiles 
Explore this vendor's other profiles.
Plan, book, celebrate—with confidence
Find Singer Guitarists in Mount Holly, NJ to bring your event to life.
Trusted Vendors
With verified reviews and thousands of ratings, it's easy to book the perfect Singer Guitarists for all types of events in Mount Holly, NJ—no matter how big or small.
Free Booking Platform
It's free to book and make secure online payments through The Bash. Once the booking for your selected Singer Guitarist is confirmed, it's covered by our Booking Guarantee.
Top-Rated Service
Our US based team of Account Specialists are here to help every step of the way. Since 1997, we've connected planners with vendors for over half a million events.