Back to profile
BILLY SCHAUB Reviews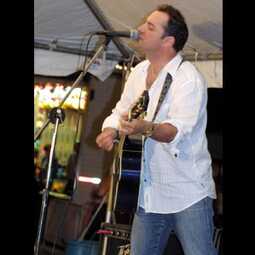 Avg 5.0 | 37 Reviews

Acoustic Guitarist from Walnut Creek, CA

61 Verified Bookings
Starting at $400 per event
---
37 Reviews for BILLY SCHAUB
Sort:
Birthday Party (Kids)•Reviewed on October 11, 2008•From Hermosa Beach, CA
Billy was great! He entertained both kids and adults at our party. He knew when to step in and "entertain" and when to sit back and play quietly. We would definitely use him again. He is very talented.
Birthday Party (Adult)•Reviewed on July 26, 2008•From San Clemente, CA
I booked Billy for a 30th Surprise Birthday Party and he was the perfect choice. The Birthday boy was running a bit late but instead of boredom setting in they all raved about how he kept people going and up beat while they waited. His timing was right on queue with a funky Happy Birthday song when the guest of honor did arrive. I couldn't have been more please with his charisma and sense of humor, all of my friends loved him. Plus he has a very diverse list of songs and originality that cannot be beat! There was NEVER a dull moment! I highly recommend him based on his talent, professionalism and originality.
Corporate Function•Reviewed on July 19, 2008•From Santa Barbara, CA
Billy was the perfect fit for the last event of our three day corporate weekend! He was extremely professional, social and talented! If we ever have another event like this, Billy would for sure be welcomed back to serenade us! He kept the party rockin' and having someone who was so flexible and likable was great! It was nice that he allowed others to join in on the singing and was open to requests, lots and lots of requests! Thanks for a great performance Billy!
Wedding•Reviewed on June 28, 2008•From Altadena, CA
Billy was great. We had to have him change location various times and I think that would have upset most people but he was very cooperative and didn't mis a single beat. He was on time, dressed for the occation, and responsive to inquiries before the event. He played special request from his extensive set list and really got the crowd into his performance. I'd recommend him to all my friends and will hire him for my next celebration.
Birthday Party (Adult)•Reviewed on February 22, 2008•From Mission Viejo, CA
Billy was great!!! He played everything we wanted to hear. He was awsome. Everyone loved him and kept commenting on how great he was. I would definitely reccommend Billy for any event. Nice guy as well !! He really was the hit of the party. Thank You Billy!!! Don and Shannon R.
Private Party•Reviewed on September 29, 2007•From Hacienda Heights, CA
What a memorable evening we had with Billy performing for us. He was accomidating to us and all the requests many of us made thru out the night. His guitar playing and singing was great and I will always remember this night. He made the celebration wonderful and we would definitly hire him again and refer him to our friends. We have met a new friend, (and fellow Virgo), in our family.
Wedding Reception•Reviewed on October 6, 2012•From Carmichael, CA
Billy was the BOMB!!!!!!!! I had soooo many compliments on his talent and professionalism. He went over and beyond his call of duty for our wedding reception. Very easy to work with would recommend him in a heartbeat! the best part was at the end of the night around the fire, billy playing and all of us singing along!! THANK YOU BILLY for the memories!!!!
High School Reunion•Reviewed on October 30, 2010•From San Luis Obispo, CA
Billy has entertained us at large crowds as well as smaller groups and we've always been pleased with his performance. I would definately recommend him.
Birthday Party (Adult)•Reviewed on July 3, 2010•From Laguna Beach, CA
Retirement Party•Reviewed on November 21, 2009•From Pacific Palisades, CA
Billy was GREAT!! His vocals are wonderful as is his guitar playing. We would definitely use him again. He is very versatile.
Birthday Party (Adult)•Reviewed on October 2, 2009•From Valley Village, CA
Billy was great. He got the crowd singing and dancing. He was professional and very friendly. I would reccommend him to my friends, and will defiately be calling him again for future events.. Thanks Again, Toni
Birthday Party (Adult)•Reviewed on February 28, 2009•From West Covina, CA
fantastic my guest loved him all wanted his number. sing great.overall veryy happy with him
Anniversary Party•Reviewed on January 24, 2009•From Huntington Beach, CA
Lots of fun! Billy really got the party going. . . This was my parents 40th Anniversary Party, and he knew all types of songs that they could dance & sing along too. He was a HUGE hit, and VERY talented.
Wedding•Reviewed on December 6, 2008•From Santa Barbara, CA
Billy was a real asset to the wedding celebration and its weekend activities. Not only did he accommodate the guests' requests, he remembered their names (and the words to the songs) and had a terrific rapport with everyone. He's a great entertainer!
Wedding•Reviewed on October 12, 2008•From Malibu, CA
Billy was a wonderful addition to the wedding celebration. He is talented, entertaining and truly professional. He is also friendly and funny which always helps to make people feel at ease. We and our guests had a great time. We are so happy Billy was available to play at our wedding. We are looking forward to seeing him play in the Los Angeles area sometime soon. Thanks Billy!!!
Fundraiser•Reviewed on October 10, 2008•From Pismo Beach, CA
Billy is an amazing talent! He was fabulous with the guests (both young and old) and was completely amenable to the happenings at the event! His repertoire of songs was phenominal and always appropriate for the crowd and what was going on during the evening. He kept the party bubbling along and everyone smiling and excited for the next brilliant rendition of an old favorite! Billy played for our non-profit event, so we had a lot going on, and we wish we would have had more time just for his music ~ definitely planning on seeing him again next year!
Corporate Function•Reviewed on January 26, 2012•From Cupertino, CA
Billy did a great job. He showed up early, and was ready to go when we needed him. He made our corporate event very engaging and entertaining. Would recommend!!
Celebration•Reviewed on September 17, 2011•From Folsom, CA
Billy was the best! We loved his music. He was the life of the party. We are already thinking about hiring him again next year. Donna Patton
Labor Day Party•Reviewed on September 6, 2009•From Newport Beach, CA
Great entertainer. Had the crowd going! Very personable.
Celebration•Reviewed on July 18, 2009•From Laguna Hills, CA
Billy was the perfect musician for our party! He performed practically nonstop for the entire party and was very accomodating to special requests from our guests. His song list is extensive and he performed very well. He provided a very upbeat happy vibe to the entire evening. We highly recommend Billy for his performance skills and professionalism and will defintely invite him to return in the future.
Corporate Function•Reviewed on March 7, 2012•From San Francisco, CA
Billy was a delight to work with. He fit the look and sound that helped make our event a success.
Birthday Party (Adult)•Reviewed on September 26, 2009•From La Canada Flintridge, CA
Billy did a great job at the party. We received several comments from our guests on how much they enjoyed him. The party seemed livelier when he was playing. He even learned a couple of songs we requested in advance.
Birthday Party (Adult)•Reviewed on October 19, 2019•From Discovery Bay, CA
Billy was amazing. Totally saved the day when our other performer bailed. Would definitely recommend him for a house party. He had us all singing along.
BILLY SCHAUB:
Thank you so much Wendy!! I will play for you Anytime!!
Corporate Function•Reviewed on August 7, 2019•From San Francisco, CA
Corporate Function•Reviewed on January 26, 2019•From Sacramento, CA
Received nothing but positive comments about Billy! We will definitely keep him in mind for future corporate events, looking forward to working with him again!