Back to profile
Jesse Macht Reviews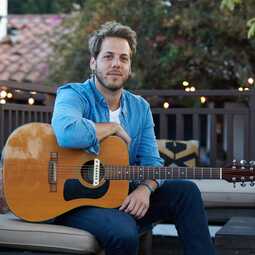 Avg 5.0 | 34 Reviews

Acoustic Guitarist from Los Angeles, CA

48 Verified Bookings
Starting at $200 per event
---
34 Reviews for Jesse Macht
Sort:
Birthday Party (Adult)•Reviewed on August 18, 2023•From Los Angeles, CA
Jesse as a crowd pleaser! Many of my guests commented on his music and demeanor. He was sensitive to providing the right atmosphere for our socializing during cocktails and dinner.
Wedding Ceremony•Reviewed on September 7, 2019•From Malibu, CA
This review is LONG overdue! We got married three years ago! But we will never forget how amazing Jesse was playing the music we all walked down the isle to. He learned the songs we wanted and was just fabulous. I highly, highly recommend Jesse!
Wedding Reception•Reviewed on August 11, 2019•From Newport Beach, CA
I'm disappointed that this site limits star ratings to 5 because we'd give Jesse a solid 10+if possible.Jesse was SO accommodating to requests, guests who wanted to speak, read the crowd BEAUTIFULLY and was overall extremely professional. During moments of unsure planning in the wedding Jesse was able to keep the event moving at a smooth pace in an extremely cool & collected manner.Jesse's talent is INCREDIBLE. SO MANY guests commented (and we're still hearing comments) about how great he was and so many locals wanted his business card that I think he ran out!Even during his breaks he selected great playlists to keep things moving. BOOK JESSE IF YOU WANT THE BEST!!
Private Party•Reviewed on June 20, 2015•From Studio City, CA
If Gig Masters had a rating scale of 10 stars out of 5, I would give Jesse a 10. He is an absolute pleasure to work with, from the very first communication through the end of the party. Talented, professional, personable, engaging and humorous are just some of his great qualities. He played a very important role in our party on 6/20 and his performance was a home run, not just musically, but with his energy and vibe too. Everyone there loved him, and he felt like part of the family. I know it sounds like I could be his agent or a member of his family writing this review, but I'm not. Feel free to contact me through Gig Masters or through Jesse for more feedback.
Birthday Party (Adult)•Reviewed on September 26, 2015•From Carpinteria, CA
Jesse was amazing! He was prompt in responding to my messages..he showed up right on time..he has a great personality but most of all he is super talented! I would hire him again in a heart beat! Thanks for an amazing experience!
Bridal Shower•Reviewed on June 14, 2014•From Studio City, CA
Jesse played at my sister's co-ed bridal shower and I was blown away by his talent on the guitar and amazing vocals. He is personable and really connected with the crowd. Jesse was easy to work with and quick to respond. He was open to learning new songs since I had a very specific playlist. From playing "Puff the Magic Train" for my 2 year old son to "All of Me" by John Legend, the audience was captivated. For the final song, "Marry Me" by Train, couples were compelled to put their wine glasses down to slow dance. If you want a versatile musician, Jesse is your guy. It is clear he has a passion for music and it shows. He is the real deal. Bravo!
Holiday Party•Reviewed on November 15, 2014•From Bakersfield, CA
Jesse recently played at our company Holiday Party and was professional, personable and above all, very entertaining! His song selection fit the crowd perfectly and he stayed engaged throughout the evening creating the perfect ambience for our event. Our guests had nothing but positive feedback about the music throughout the evening and many have requested that Jesse return for next year's event. Highly recommended, you won't go wrong with having Jesse play at your event!
New Year's Eve Party•Reviewed on December 31, 2013•From Huntington Beach, CA
Jesse was great. Arrived early, set up, and was ready to start with the party. All the guests had positive comments about the music. We would recommend Jesse. Ted
Birthday Party (Kids)•Reviewed on August 10, 2019•From Newport Beach, CA
Jesse was AWESOME! He played for our daughter's 16th birthday party which was a country theme. His range of songs is incredible and he even learned five of our daughter's favorite songs! He was very engaging with the crowd and everyone was singing along! Definitely made the party! Can't wait to hire him again!
Fundraiser•Reviewed on December 3, 2017•From Beverly Hills, CA
What a talented and professional musician. He arrived early, was super easy to work with and played beautifully. My event was a fundraiser and I have to say that having Jesse there created the perfect vibe. I can't wait to ask him to come back.
Private Party•Reviewed on March 14, 2015•From Santa Ynez, CA
Jesse was great. His songs were perfect for the setting- Santa Ynez - wine country /country western. Great singing and guitar. Would highly recommend Jesse.
Anniversary Party•Reviewed on June 22, 2019•From Orange, CA
What an outstanding performer! Jesse was awesome all throughout!! He is very professional and talented. A great pleasure to work with on our Anniversary dinner. I would definitely hire Jesse again in a heartbeat! He showed up to the venue, set up and began to play on time as agreed. Thank you for setting the mood for us and for bringing your top notch performance to our event Jesse. You rock man!
Jesse Macht:
Thank you!! So much fun. Can't wait to do it again.
Corporate Function•Reviewed on May 8, 2017•From Los Angeles, CA
Jesse fit right in at our event. Very professional and talented. There are a lot of choices for talent in LA, I would work with Jesse again and am happy to provide a recommendation.
Birthday Party (Adult)•Reviewed on March 9, 2019•From Los Angeles, CA
Jesse was absolutely amazing! He played the perfect mix of classics and newer songs at our dinner party. Everyone commented how talented he was and no one wanted him to leave! We would definitely ask Jesse to play at another event for us.
Wedding•Reviewed on November 24, 2018•From Newport Beach, CA
Jesse was awesome! Just what we were looking for at our wedding. He was really easy to work with and delivered on all our request. Everyone at the wedding thought he was amazing and kept asking "where did you find this guy!" I would highly recommend Jesse!
Birthday Party (Adult)•Reviewed on October 20, 2018•From Westlake Village, CA
Jesse was better than fantastic! Very professional and on time. All my guests raved about Jesse. I'll definitely hire him again!!
Birthday Party (Kids)•Reviewed on September 15, 2018•From Los Angeles, CA
Jesse was amazing! From start to finish, he was the consummate professional. Communication could not have been better. He is extremely talented and his catalog of music was impressive. We rented out Sony studios for a sweet sixteen and he delivered the best performance! We will definitely be calling on Jesse in the future. His rates were very reasonable and I am so glad we found him. As someone who is very picky about music and very particular about party planning, I was blown away. You will not be able to find someone better for your celebration!
Wedding Reception•Reviewed on August 19, 2018•From Malibu, CA
Jesse was so great to work with. Super talented and super professional. He was super involved during the whole process and very accommodating to our requests and preferences. All the guests any my wedding loved his work, from DJing to emceeing to performing live. His singing was a huge hit. Lovely voice and style. I would highly recommend him for any event you have. Thanks for making our day unforgettable Jesse!
Birthday Party (Adult)•Reviewed on August 4, 2018•From Palos Verdes Estates, CA
Jesse performed at a Birthday Party for my wife. He responded rapidly to texts, phone calls and emails. He was courteous, on time, professional, and had a wonderful voice, guitar skills, and great songs. All the guests found the entertainment to be great and he added significantly to the party. I would not hesitate to use him again or refer him to one of our friends. Many thanks Jesse
Engagement Party•Reviewed on July 14, 2018•From North Hollywood, CA
Jesse was absolutely amazing. Everyone at my party loved him! If you are looking for a talented and accomodating performer this is your guy! He will be on time, set up on time, and make any event you are at throwing 100% better!
Jesse Macht:
Hey John, Thanks for posting a review. I had a great time! I gotta ask - though it looks different on this page... I got a 4.5 on professionalism? How can I improve if that's the case. That said, on this page I'm looking at it says 5.... but in the case it's a 4.5 like the email said, what was missing? Thanks! Jesse
Private Party•Reviewed on May 27, 2018•From Sherman Oaks, CA
Jesse was terrific. He's super talented and was a wonderful addition to our party.
Wedding Reception•Reviewed on November 18, 2017•From North Hollywood, CA
Jesse was amazing and professional. I wouldn't hesitate having him entertain my guests again. I will request him most certainly. Thanks Jesse for a great evening. Colleen (Los Angeles)
Birthday Party (Adult)•Reviewed on November 11, 2017•From Carlsbad, CA
Jesse was amazing and I'll definately hire him again. Loved him and all my guests did too!
Birthday Party (Adult)•Reviewed on August 18, 2017•From Hollywood, CA
Arrived early to set up, was kind, and played excellent music. Would definitely book again if we are having a party with a live singer.
Wedding Reception•Reviewed on July 15, 2017•From Camarillo, CA
Jesse was very nice to work with. My guests thoroughly enjoyed him. I would recommend him without a problem.