18 Ideas for a 90s Themed Baby Shower
This 90s themed baby shower will celebrate the mom-to-be in style.
Avril Whelehan
Contributor
With nostalgic trends all the rage lately, there's no better time to shake things up by throwing a 90s themed baby shower. Forget preppy, chic parties complete with muted tones and polite cupcakes, and break out the grunge and color. 
Dust off your butterfly clips, slap on some blue eyeshadow, wear your jeans down low and accessorize with a good old-fashioned choker, because the 90s are back, baby! Whether you were a 90s kid or you came of age in the golden era, you're bound to find inspiration in this iconic decade.
The 90s gave us Beverly Hills 90210, Saved by the Bell, The Chicago Bulls and Michael Jordan at his peak, Alanis Morrissette, Tupac, Eminem, Clueless, Destiny's Child, Gwen Stefani, Friends, Britney Spears, and TLC…  the list is endless! 
What better way to pay homage to the 90s than with a themed baby shower in honor of some of you and your friends' favorite cultural phenomena? You can create a baby shower to remember complete with 90s-inspired games, decorations, food, and more. 
Here are our top ideas for a 90s themed baby shower:
90s Themed Entertainment
Acoustic Duo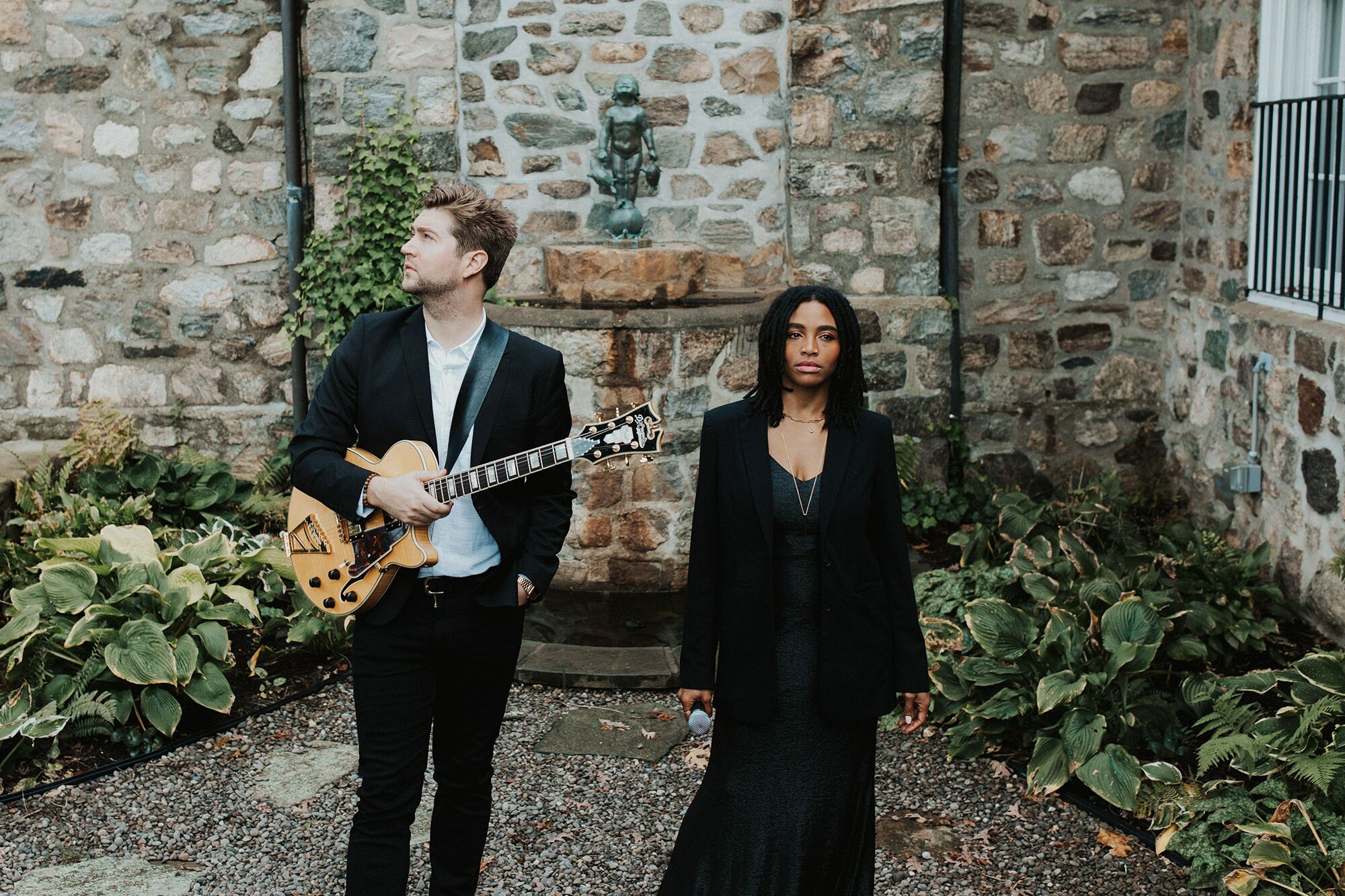 Photo: Garrett & Tamara
The 90s marked the pinnacle of indie music and the underground scene, so if this was your jam, then why not give your baby shower guests an unexpected treat by hiring an acoustic duo. Acoustic music is easy on the ears, low key, and ambient. Find an acoustic duo who take requests and specialize in all-things 90s for a truly unforgettable musical maternity experience!
Astrologer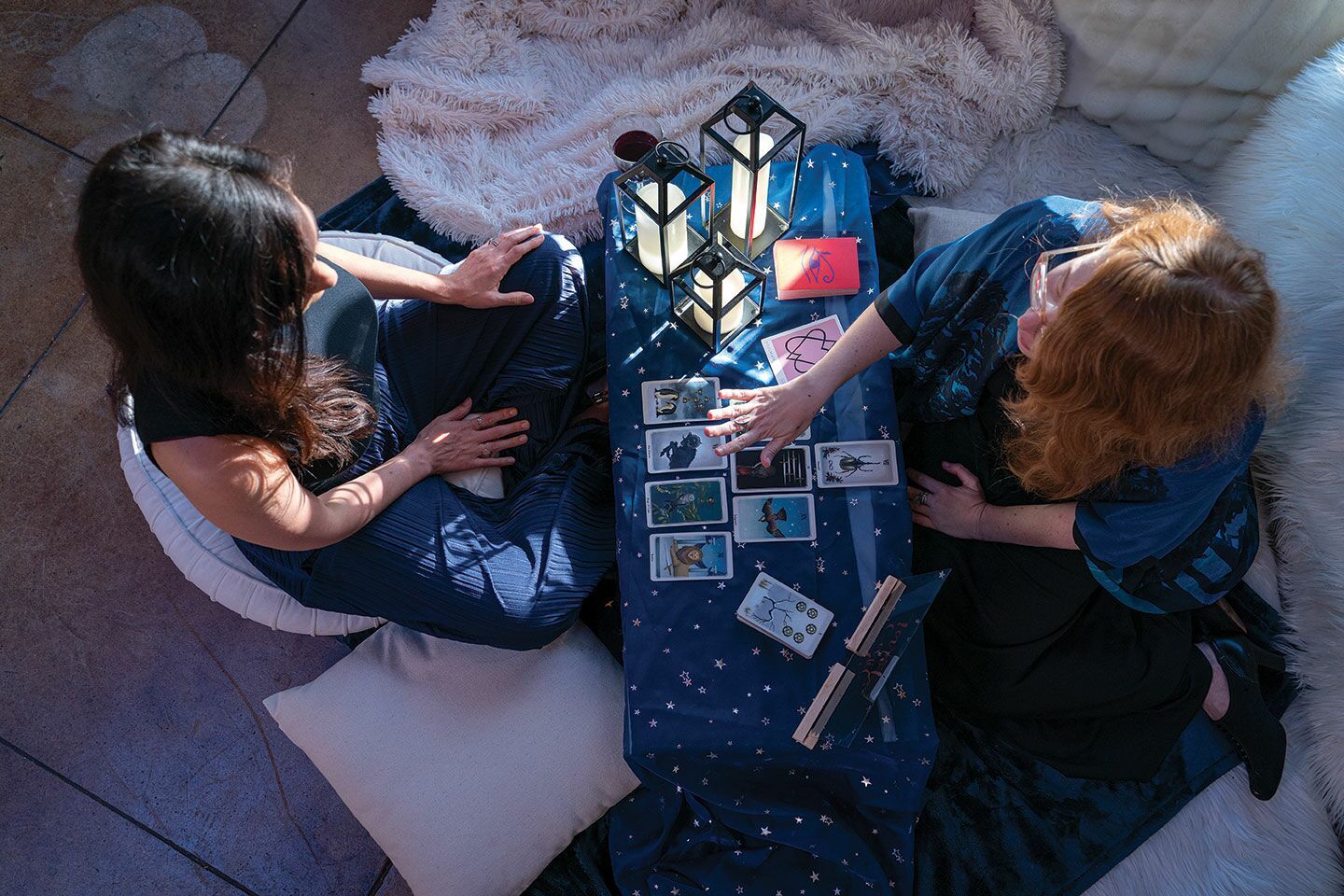 Photo: Best Psychic Chicago
Horoscopes and astrology were BIG in the 90s; remember finding old magazines and newspapers and skipping straight to the horoscopes section?! If you were a pre-teen or had an older sibling, chances are you knew your Capricorns from your Cancers and your water signs from your air signs! 
Hiring an astrologer is a fun way to inject some mystery and entertainment into your 90s themed baby shower. Friends can gather around and listen in or wait their turn for a secret reading. The astrologer may even make some cute predictions for the unborn baby, based on their birth month.
Bartender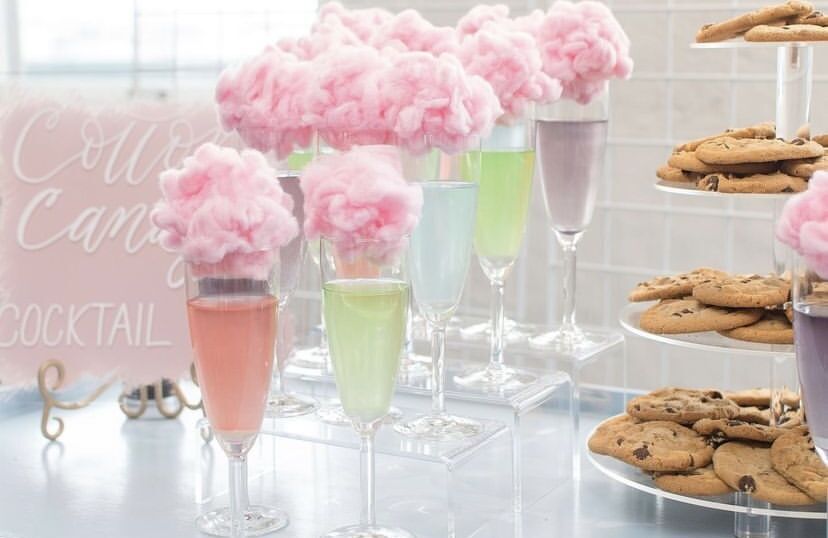 Photo: Beauty + The Drinks
Who said booze doesn't have a place at baby showers? Why not hire a professional bartender who can shake up some of the decade's most famous concoctions. We're talking Carrie's Cosmopolitan, Mojitos, Sex on the Beach, and Vodkatinis. 
Find a mixologist who can create delicious mocktails and non-alcoholic refreshments so that all of your guests (including the VIP mama-to-be!) can join in the fun.
Karaoke DJ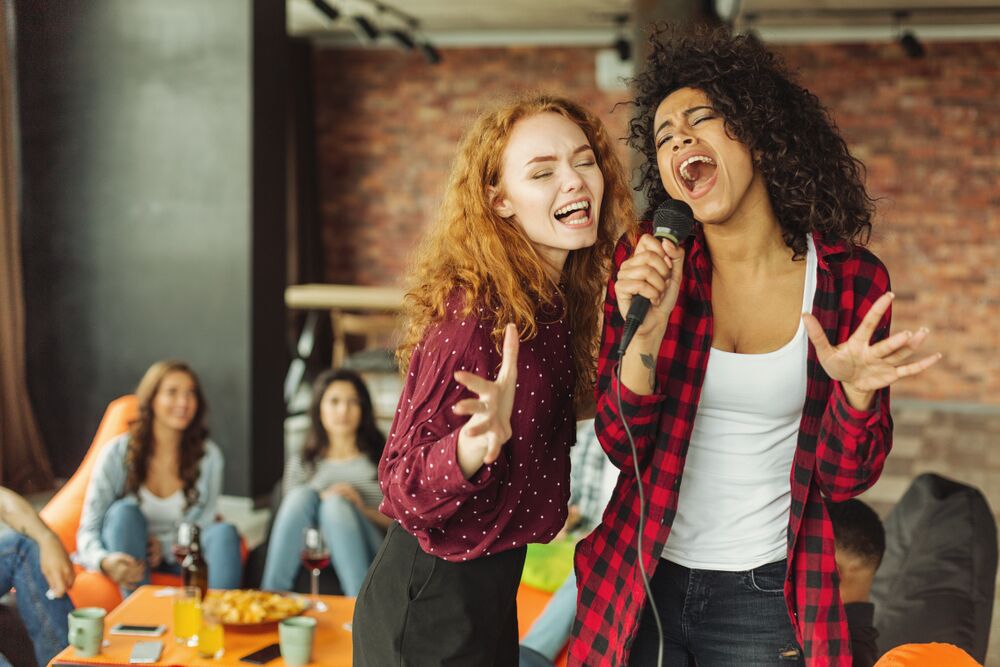 Photo: Prostock-studio/shutterstock.com
If you grew up in the 90s, then chances are that's when you first discovered the sheer glee of karaoke! Why not hire a karaoke DJ who can play your favorite 90s tracks? Better yet, a karaoke DJ means you and your friends can sing your hearts out to nostalgic pop gems like Don't Speak, Wannabe, and No Scrubs! 
Ideal Venues for a 90s Themed Baby Shower
Loft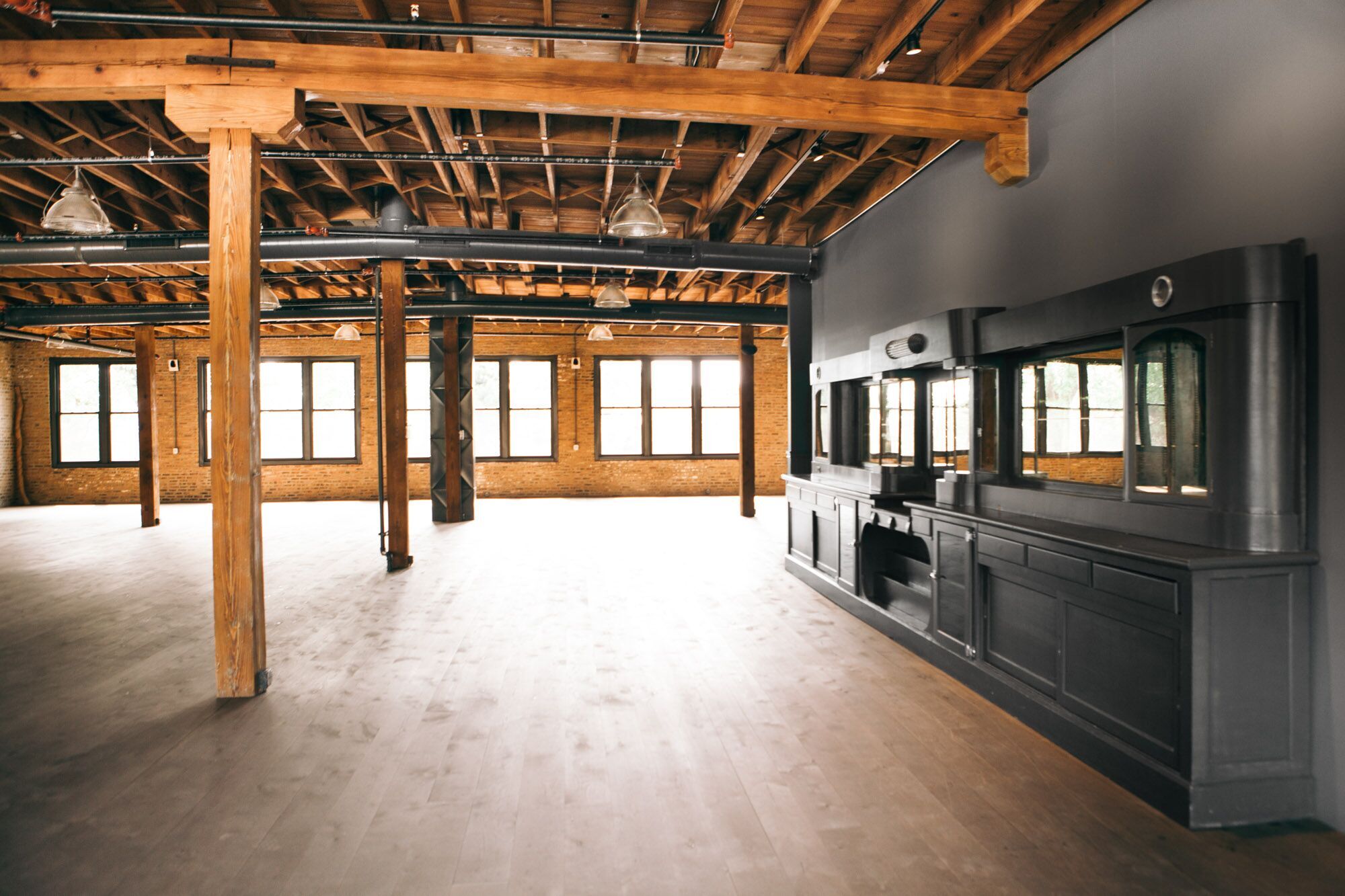 Photo: Artifact Events - South Loft
Many of our most beloved 90s sitcoms took place in the comfort of spacious urban lofts from New York to LA. So, renting a private loft or upstairs space in a trendy bar or restaurant is a fitting choice for your 90s themed baby shower. Often, lofts come as blank canvases so decorating the space as you see fit will be a breeze.
Your Apartment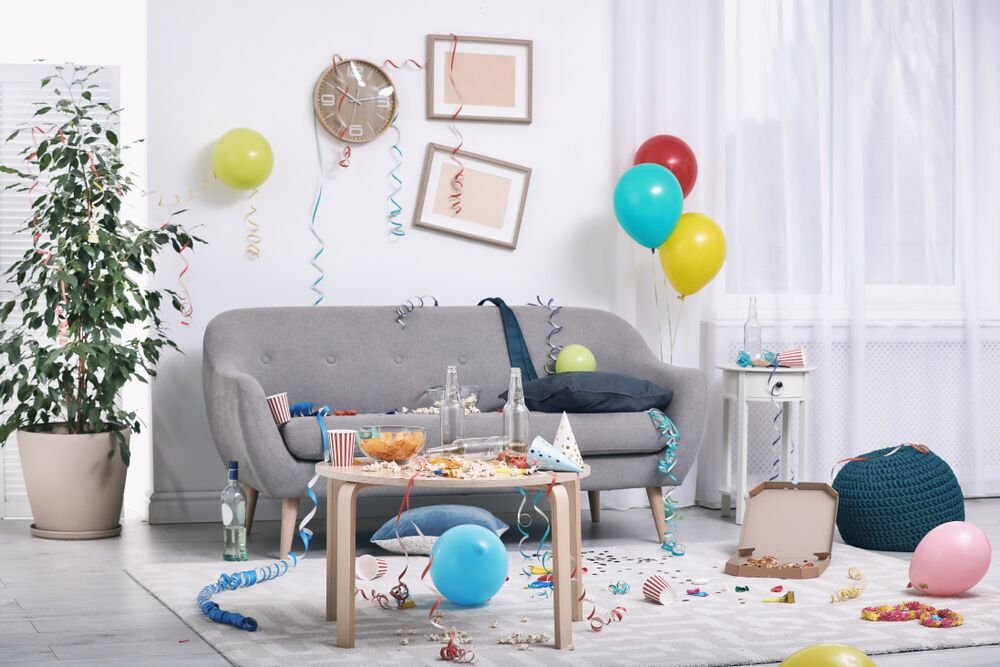 Photo: New Africa/shutterstock.com
Planning a DIY 90s themed baby shower in the comfort of your own home? The benefit of a baby shower in your apartment or that of a friend is that the parent-to-be will certainly feel at home and comfortable! You can start and end the festivities as you wish and turn the music on high volume to suit the mood of your guests.
Back Garden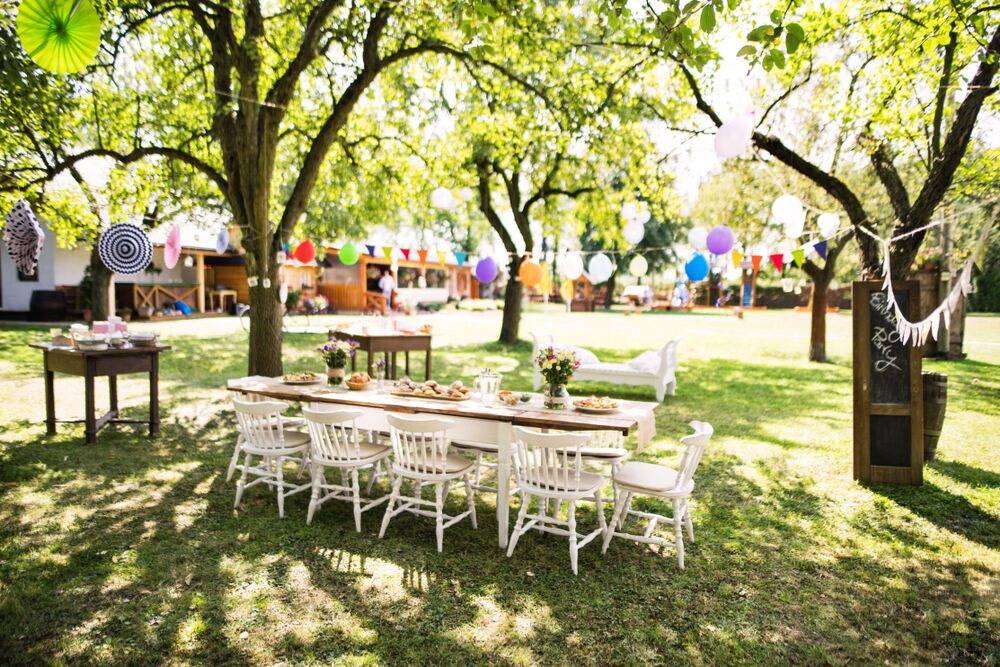 Photo: Halfpoint/shutterstock.com
A summer baby shower calls for an outdoor space where you can celebrate the parent-to-be and the 90s all in one! Gather some picnic blankets, turn on the fairy lights, and prepare casual bites and 90s games for your guests in the great outdoors.
90s Themed Baby Shower Creative Details
90s Decor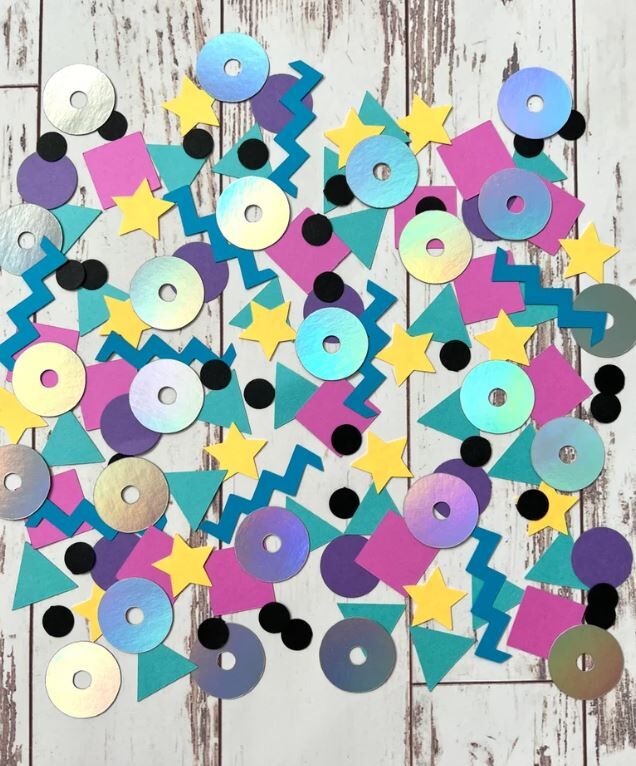 Photo: Etsy
Source 90s themed banners from your favorite films or songs of the 90s to display in your chosen venue. Think Clueless quotes, Baby One More Time lyrics, and so on. Or dig out those teenage posters of Nick Carter, Leo, (We know you kept them…!) and your go-to pop band from the era and transform your venue into a teenager's bedroom from yesteryear. 
Grab some party cups and find 90s style stickers to label guests' drinks. With baby showers, balloons are a must. Make it 90s by arranging bright colored balloons that represent the vibrancy of the late 20th century.
Ditch the Cell Phones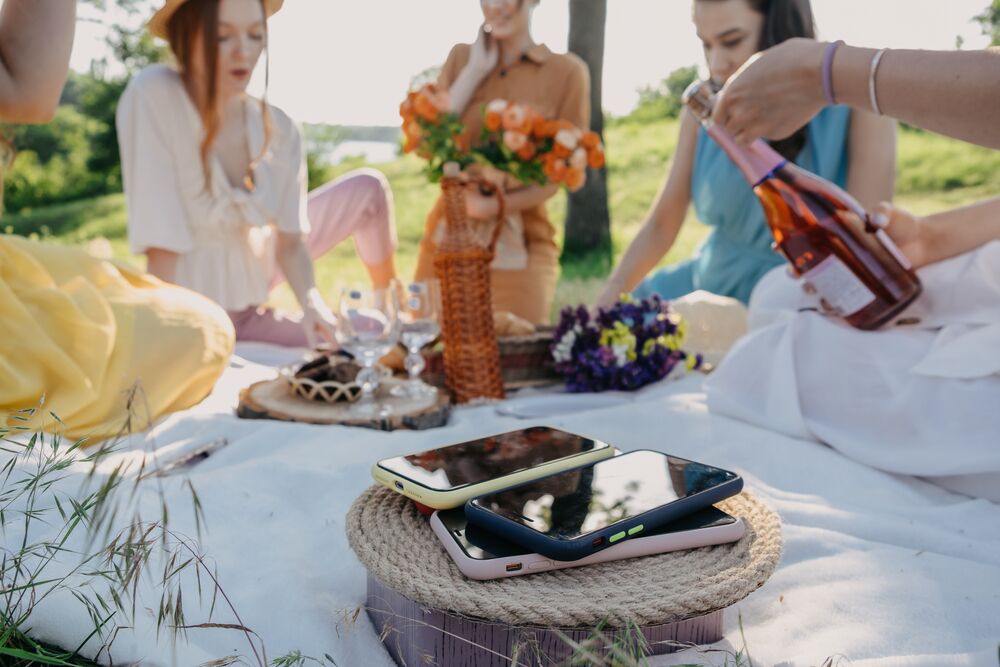 Photo: Iryna Imago/shutterstock.com
Remember a time when we actually looked at each other and made conversation without having to document it all on our smartphones? Ah, those were the days! Cell phones were on our radar by the late 90s but remained the preserve of VIPS and busy corporate moguls. 
Why not go authentic and collect guests' phones at the door for a true 90s feel? Of course, you'll want some obligatory group snaps for Instagram, so schedule a photoshoot on arrival before the activities begin, then ask guests to power off and tune in without the digital distractions. 
Better yet, grab some retro disposable cameras and dot them around your venue so guests can take fun snaps and enjoy the anticipation of having to wait to see the results afterward!
It's All Fun and Games!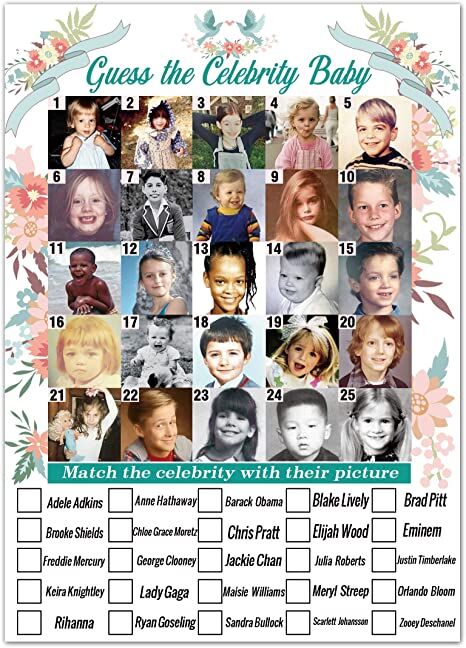 Photo: Amazon
Print out or project images of famous celebs who were either famous in the 90s or born in the 90s and get guests into teams to… Guess That 90s Baby! The winner takes it all… or at least some baby-themed candy and prizes. 
Go for round 2 and gather photos of your guests when they were smallies for a personal touch. Go full 90s and set up a games corner with Twister and Jenga to bring out everyone's inner child. Just keep the parent-to-be away from tricky Twister combos!
90s Trivia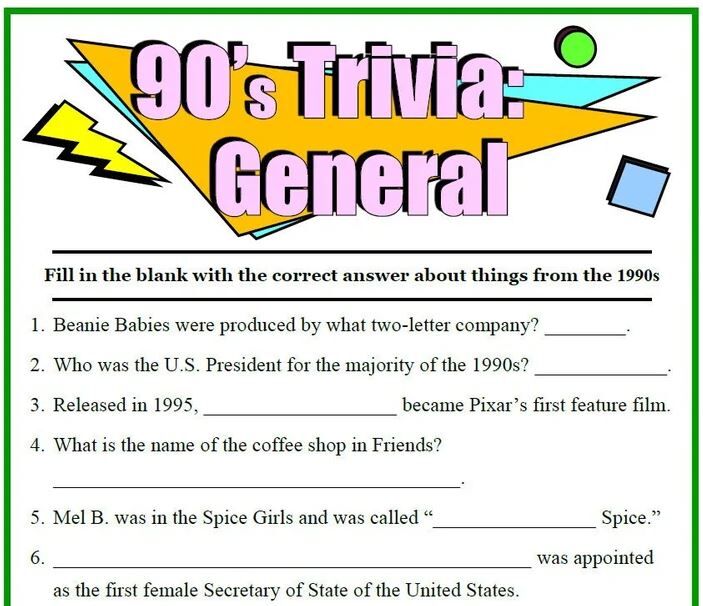 Photo: Etsy
Your friends may claim to be 90s buffs when it comes to all things music, film, and television, but why not put them to the test with a homemade, rapid-fire 90s trivia quiz! Can they name the original line up of Destiny's Child? Do they know the surnames of every N'Sync band member? 
What about deciphering quotes from Clueless, 10 Things I Hate About You, You've Got Mail, and Pretty Woman? It's time to separate the 90s novices from the pros! This is the perfect baby shower game that all guests will enjoy.
Make a 90s Playlist
Photo: AnjelikaGr/shutterstock.com
Create the perfect 90s playlist on Spotify or go one step further and dust off your CD collection and check if the CD player is still working for an authentic 90s feel. You can play it in the background or add a "Guess The Song" feature to your 90s themed baby shower itinerary. 
We're thinking En Vogue, The Spice Girls, Brandy vs. Monica, Nirvana, Radiohead, Toni Braxton, Celine Dion, The Cranberries, The Fugees, and beyond. Choose your favorite genres and customize a playlist MTV's Carson Daly would be proud of!
Pro Tip: We have the perfect 90s playlist you can easily stream on Spotify.
Screen Hit TV Shows and Movies in the Background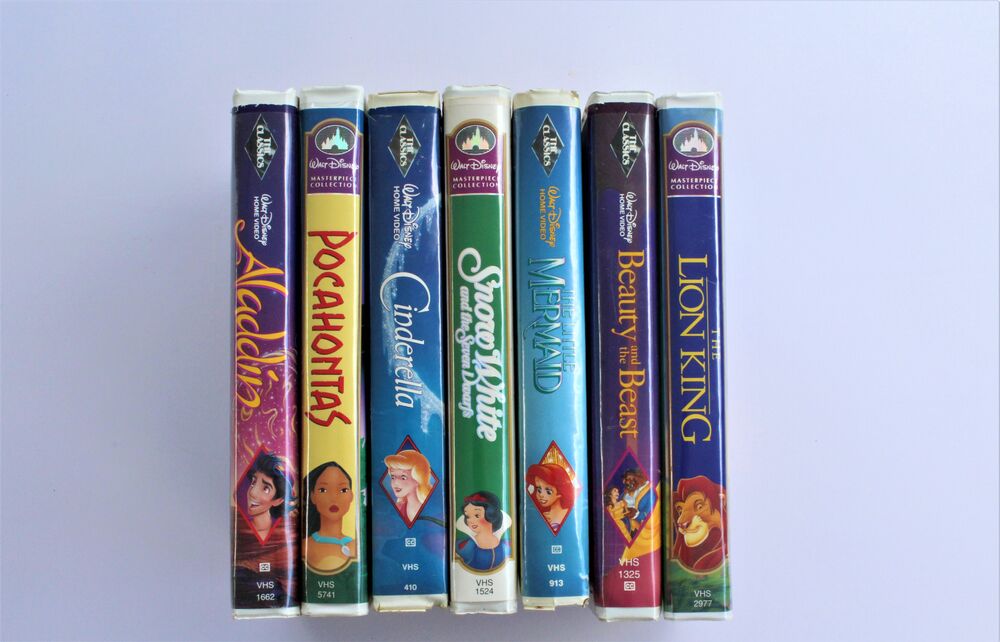 Photo: Blueee77/shutterstock.com
An easy entertainment hack for your 90s themed baby shower involves playing your favorite television shows and movies in the background, volume up or down, you decide. From Nickelodeon's iconic Sister Sister to Saved By the Bell and The Fresh Prince of Bel Air, break out the good stuff and take your baby shower on a trip down memory lane. If you're looking to channel the kids vibes, then Disney movies are always a hit!
You could gather around to watch your favorite rom coms dramas from the decade that gifted us eternal classics such as Jerry Maguire, Shakespeare in Love, How Stella Got Her Groove Back, Titanic, Never Been Kissed, Now and Then, Four Weddings and a Funeral, and The Wedding Singer. Chances are, you'll have everyone gravitating towards the sofa and squeezing in for popcorn and a good heart-shaped cry.
90s Themed Baby Shower Food Ideas
Cupcakes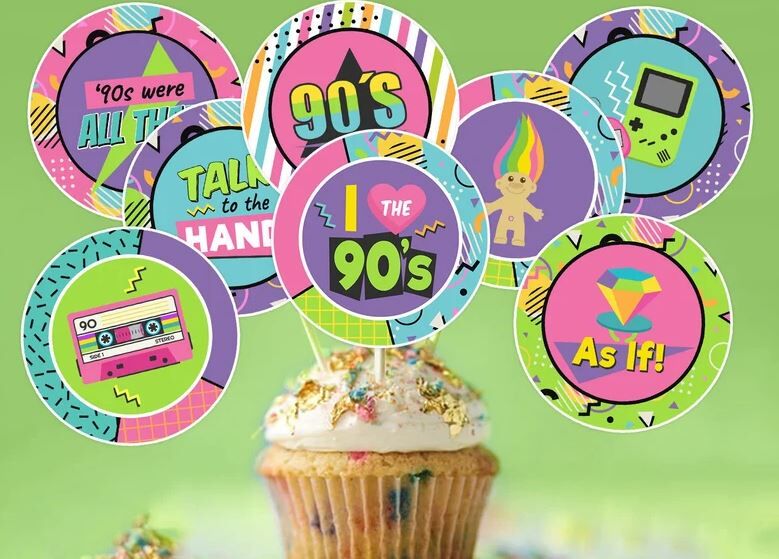 Photo: Etsy
It's hard to envisage a baby shower without cupcakes, let's be real. Serve up pretty and petite funfetti cupcakes with tempting frosting to gain favor with your guests. Personalize them with cute baby-themed decor or 90s references as toppers.
Delivery Pizza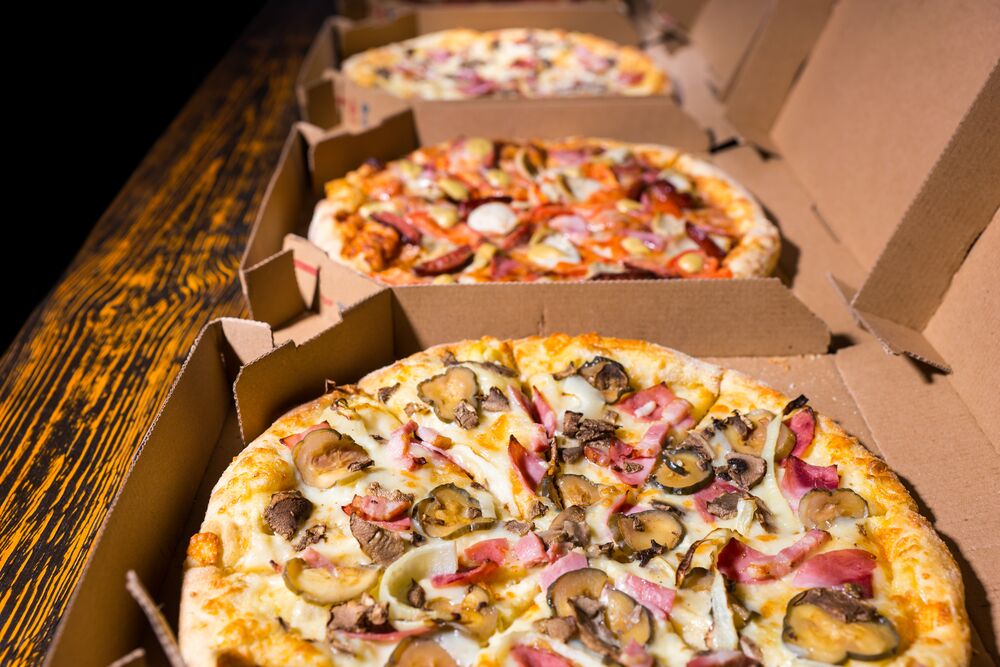 Photo: Viacheslav Nikolaenko/shutterstock.com
Pizza being delivered to your door certainly became a common luxury during the 90s, so ordering your go-to slices is an effortless way to provide guests with tasty food and tie in with your theme. Pizza Hut had a particular moment in the 90s, becoming synonymous with quick and delicious dinner solutions. No matter the decade, fresh hot pizza from a box will never go out of style.
Bagels with Cream Cheese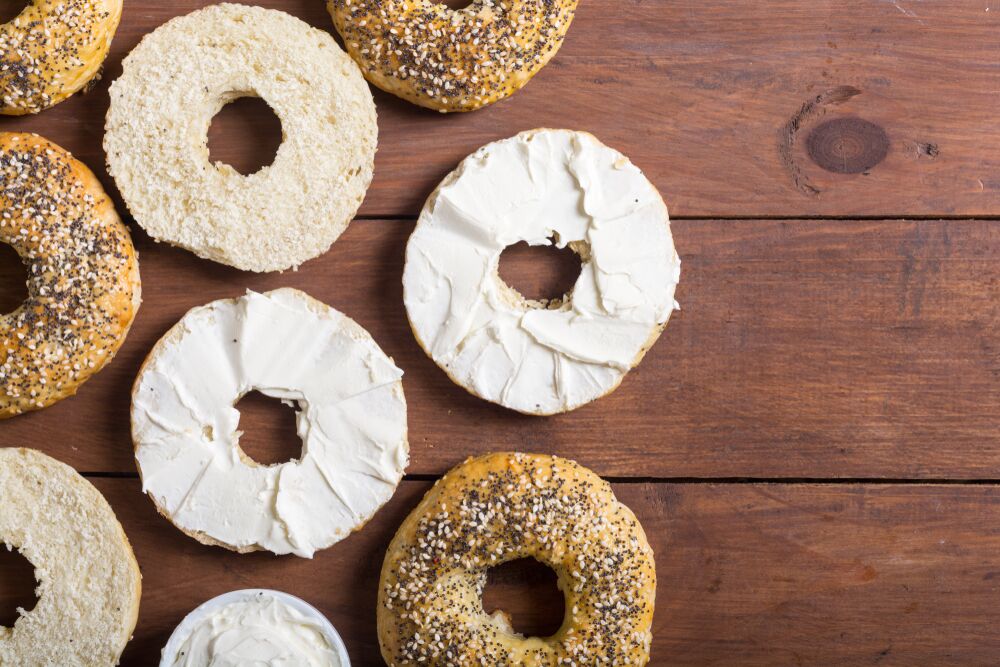 Photo: AlexeiLogvinovich/shutterstock.com
Bagels have been banging about since the 1970s, but thanks to 90s culture, we started salivating at the sight of onscreen characters eating doughy delights filled with creamy goodness. Grab some assorted bagels and slap on Philadelphia to win favor with your fab friends. You could go all out and display meats, salads, and sides to create a DIY buffet table where the gang can build their own bagel. 
90s Themed Baby Shower Drink Ideas
The Baby Boozer or The Toddler Tipple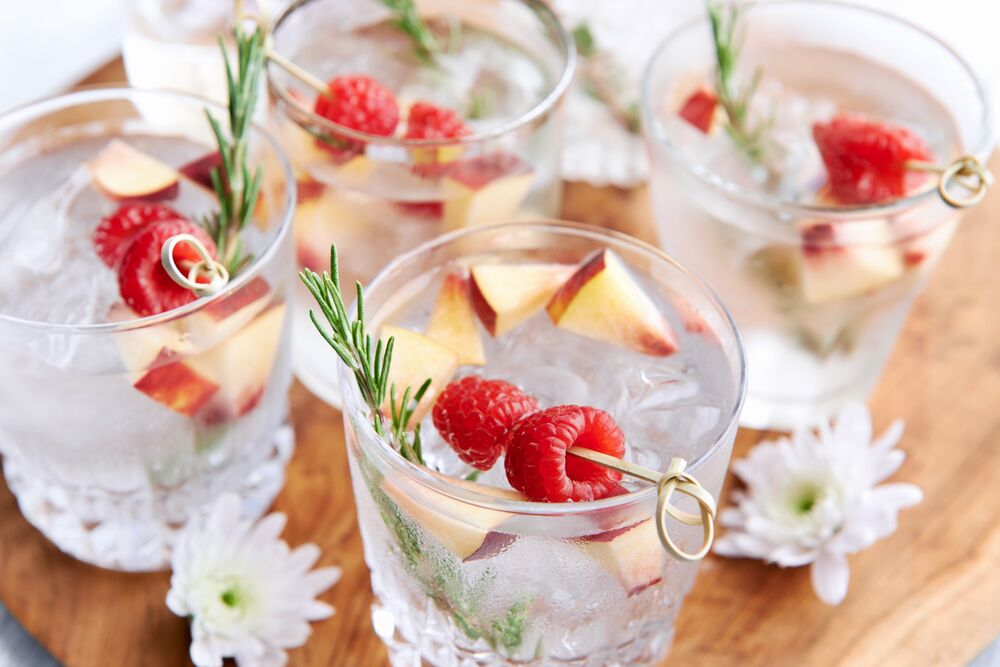 Photo: Daxiao Productions/shutterstock.com
Get creative and design your very own signature drinks! Think baby-themed winners like The Baby Boozer or a mocktail called the Toddler Tipple. Find your favorite flavors and create a brand new refreshment that will go down a treat with your guests. Mix fresh juices  and cut up fruit with sparkling water for a liquid treat.
Mimosas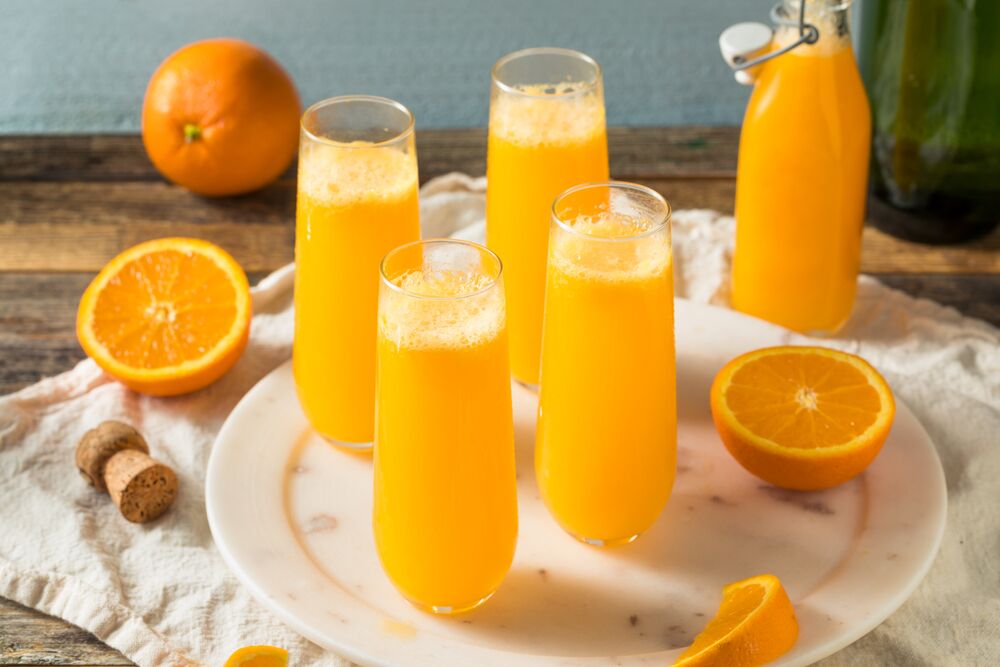 Photo: Brent Hofacker/shutterstock.com
Can you ever go wrong with mimosas? The champagne and orange juice combo is a universally loved beverage, be it at brunch or cocktail hour. Setting out a tray of champagne flutes is an easy and efficient way to dress up your event space, too. It screams classy and sophisticated… and hints at a good time ahead! 
Make them virgin by getting a couple of zero alcohol bottles of prosecco, or as the cool kids call it, "nosecco."
Find more party theme ideas here on The Bash.