A Simple Birthday Party Checklist for Adults
Party planning has never been easier.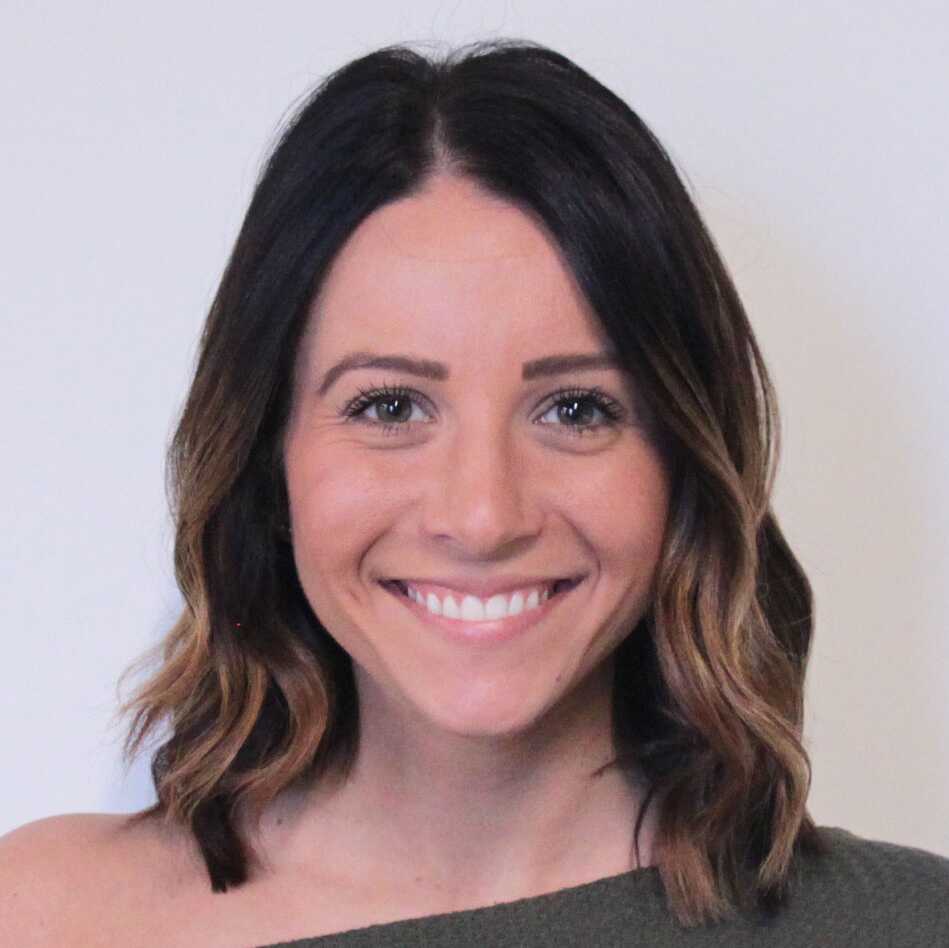 When it comes to birthdays, everyone celebrates differently. You don't have to be a "going out" person (or even an extrovert) to throw a party and enjoy it. Since it's your day, the party is in your control. With this simple birthday party checklist (and these adult birthday party ideas), you'll be ready to start planning in no time!
It's probably difficult to decide where to begin, especially if you have no party-planning or hosting experience. While planning a full-fledged adult birthday party is a task that requires a bit more effort than buying drinks and picking up a cake from the store, it's worth it to know that at the end of the day, you celebrated your way.
Bonus: Download or print this birthday party checklist to keep you on track while planning.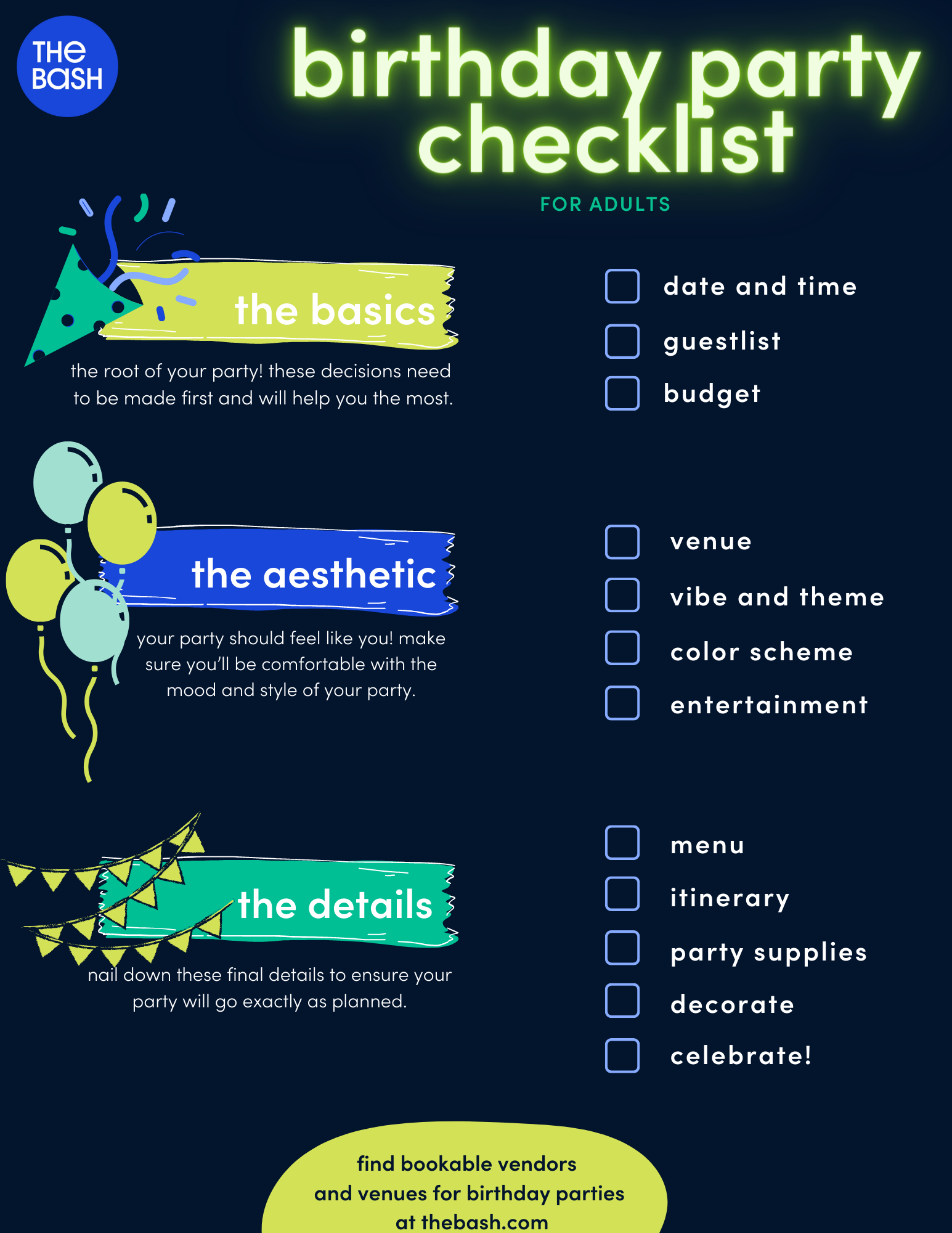 Here is a simple birthday party checklist for adults to help you get started.
The Basics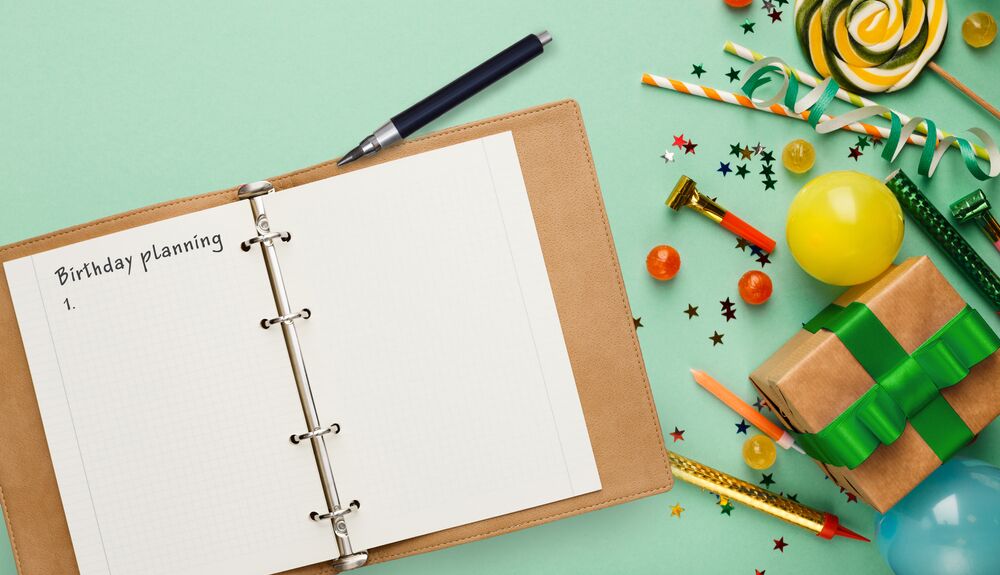 Photo: Prostock-studio/shutterstock.com
These first few items will be the root of your party. The basics are simple and will help you the most when you begin planning.
▢ Date and Time
First things first, you need to decide on a date and time. Are you celebrating the weekend before the actual birthday, day-of, or after? Of course your birthday is all about you, but give some thought to who you'll be inviting and their general availability.
Pro Tip: If you already have your eye on a venue, such as a specific restaurant or bar, check with the event manager for availability.
▢ Guest List
Once your guest list starts taking shape, you'll have a better idea of what the cost of the party will look like. Who do you want to be there? Send invitations to the friends and family who will turn a good party into a great one. 
▢ Budget
How much are you willing to spend, and what are your party's must-haves? If you love food, maybe a caterer is most important. If you're looking to book something like a rooftop bar, that may take up more of your budget.
Choose the most important aspects within your price range that will allow you to achieve your birthday party vision without breaking the bank.
The Aesthetic
Photo: yuliia kunytska/shutterstock.com
Your party should feel like you. While planning the aesthetic of your party, make sure you'll be comfortable with the mood and style of your party.
▢ Venue
Hosting outside of your home will make set-up, clean-up, and hosting easier. Look at venues according to your vibe and budget—choose something that's in your price range and fits the mood of your party. 
There's also nothing wrong with hosting the party at home! It can be more cost effective and less restrictive with guest lists and time frames.
▢ Vibe
The 'vibe' is the energy of the party, and can be any adjective that describes the mood of your event. This is important because the energy will guide your decisions. Whether you're thinking of a boho, vibrant, upbeat, chill, or whimsical vibe, it's all about you and how you feel.
▢ Theme
A fun theme will help you make creative decisions. Choose a theme and start planning your decorations, outfits, food and drink ideas, and entertainment so they all coordinate.
▢ Color scheme
If you really want to go above and beyond, organize a color scheme to fit your theme. Pick a couple colors that reflect your aesthetic decisions and tie in your creative details. The color scheme can be used for flatware, balloons, napkins, party favors, and any other decor or decoration.
▢ Entertainment
From DJs to solo musicians to photo booths or something unique like a tarot card reader or caricaturist, party entertainment will add a truly memorable experience to your party. You can also coordinate this aspect with your theme to really wrap up the day. 
The Details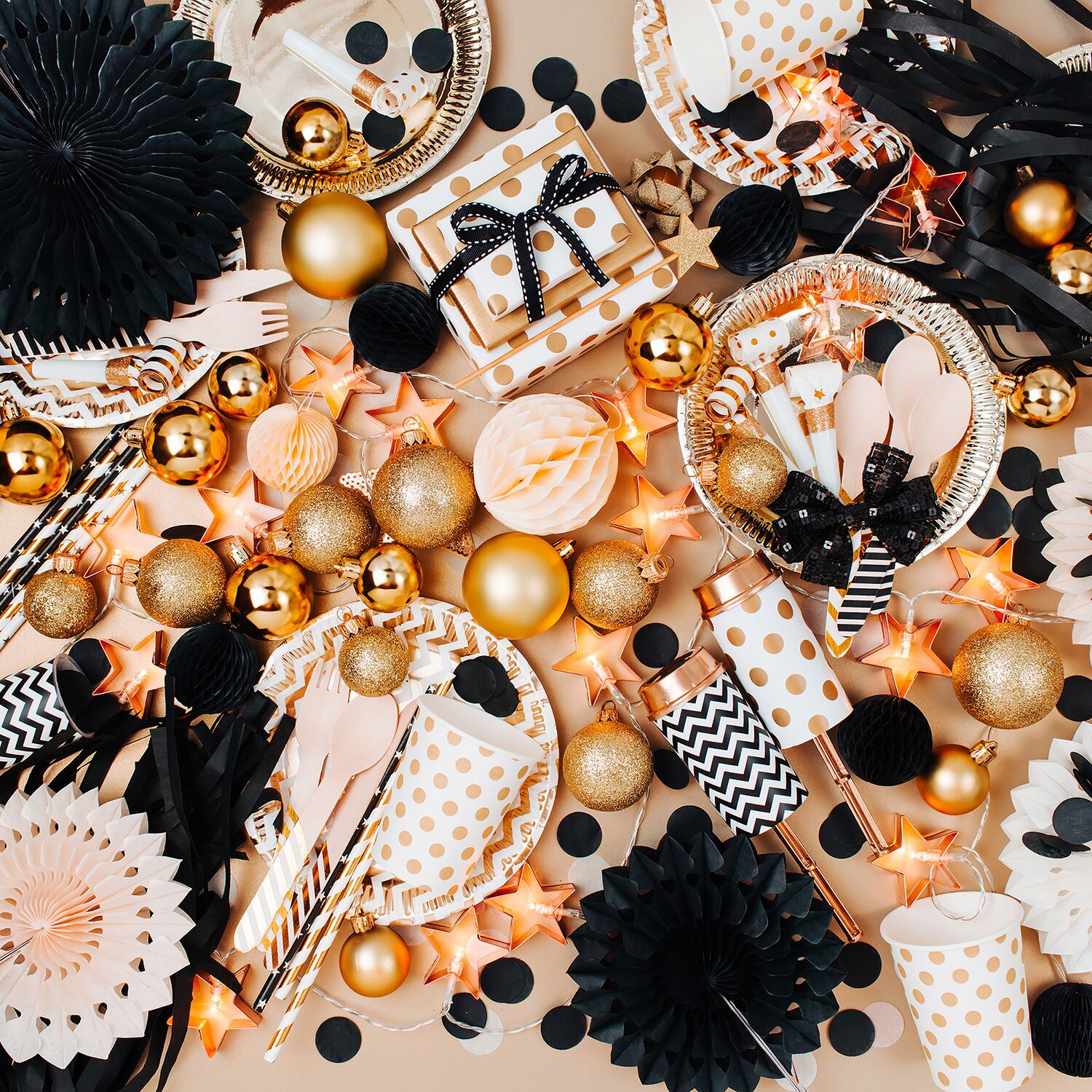 Photo: Igisheva Maria/shutterstock.com
Nail down these final details to ensure your party will go exactly as planned.
▢ Menu
Guests will expect a meal of some sort, so decide what would make the most sense: brunch, lunch, dinner or anything in between. If you've booked a restaurant, they'll work with you to organize a menu. 
If not, you can either DIY or cater—you can also opt for a potluck style where guests bring appetizers and desserts. With any adult birthday party, you can't forget the drinks. Hire a bartender to craft cocktails and mocktails throughout the night.
▢ Itinerary
Set a basic outline for your party. It doesn't have to be too detailed, unless you have different activities or a performance  planned. Set a time for guests to arrive, for appetizers, a meal and finally cake. Leave time for people to socialize and relax.
▢ Supplies
Set up a list of supplies you might need, including food, decorations, cutlery, and more. Don't wait to start your supplies list, keep it active while you organize. The last thing you want to do is have to run during your own birthday party to grab a forgotten item like extra ice or birthday candles.
▢ Decorate
It's finally time to get the ball rolling and set everything up! Get a friend to help if decorations are ambitious. It's smart to have an idea of what you want to do beforehand. Make sure to have tape, scissors, balloons, and a bluetooth speaker—have some fun with it!
▢ Celebrate
The day of your party can be stressful—and that's totally expected! We hope that this birthday party checklist for adults has helped. Prepare for some hiccups, but remember that this is your party that you've planned inside and out. 
What matters the most is that you have a good time. Put on your hosting hat, wish yourself a happy birthday, and enjoy your big day!
Find more birthday party ideas for adults here on The Bash.