37 Fun and Fresh Adult Birthday Party Ideas
Throwing a birthday party? Check out these awesome ideas for planning inspiration.
Brittany Barber
Contributor
I know, I know, your first instinct when you try to think of adult birthday party ideas and themes might induce a state of dread. Another year around the sun? Yep, we all go through it.
But come on, folks! Another year older is NOT something to dread. It's something to celebrate! Besides, even if you don't love your birthday, do you know who does? The people who love and adore you (I'm sure there are crowds of them). 
So, gather your friends and family, and get ready to gorge on some delicious birthday cake (and maybe a few birthday bevies, too) — because celebrating your birthday is what! We! Are! Here! To! Do! Okay?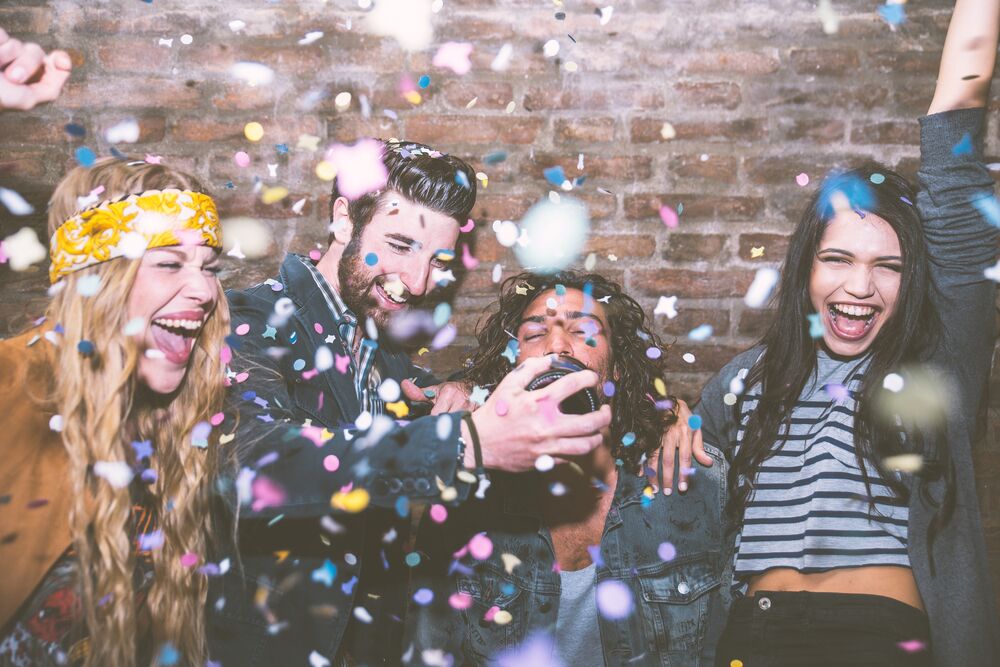 Photo: oneinchpunch/Shutterstock.com 
Whether you're hoping for an intimate dinner party with a few loved ones, a sunny picnic filled with party games and ice cream, or a birthday slumber party with the gals — pick one of your favorite adult birthday party themes (we're talking trendy disco, western, Taylor Swift party themes, just to name a few) and get to it.
And don't be afraid to go all out. Hire a caterer! Get an '80s decade band to play live in your backyard! Get wild and get an acrobat to perform at a warehouse venue and throw a freaking rave, in your honor. There truly are no wrong ways to go about celebrating your wonderful existence on this planet, as long as you go for it.
So, without further ado, hold onto your birthday hats and scroll on for a bunch of fun and fresh birthday party ideas that'll make sure you have a very happy birthday.
Here are 37 adult birthday party ideas that'll get the party started: 
Cocktail Party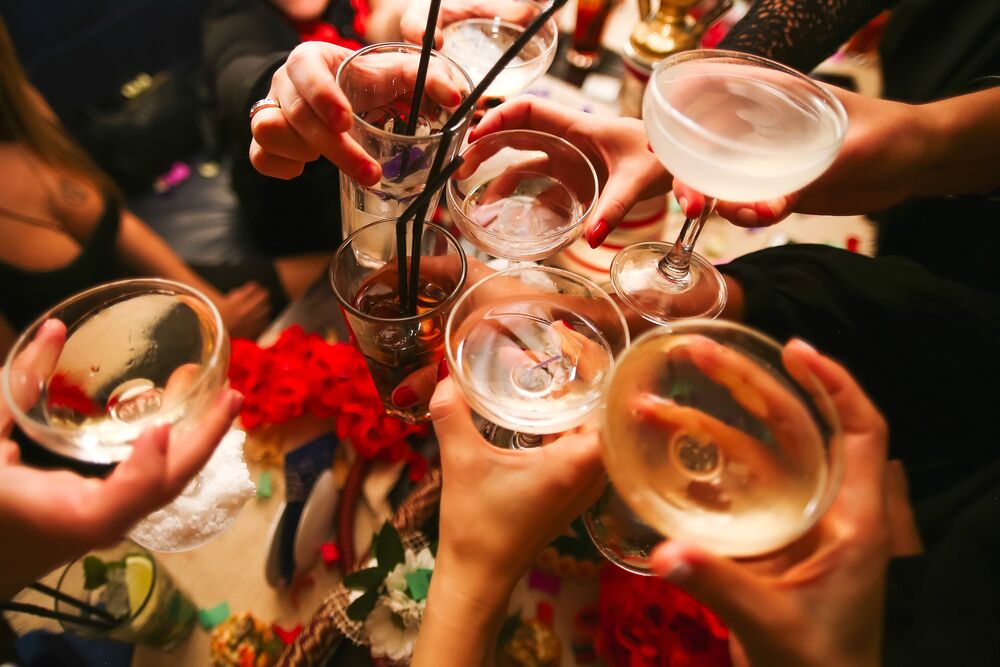 Photo: Mooi Design/Shutterstock.com
Get dressed up in your finest party clothes and have yourselves a birthday happy hour. Hire a bartender to shake up your favorite cocktails, or even set up a mixology workshop so you and your birthday party guests can learn how to make your own!
Pro tip: Want to book a party venue to host your guests? We've rounded up the best party venues in major cities across the country.
Murder Mystery Party
Who says murder mystery parties have to be reserved for Halloween? If you love a good whodunnit game, turn your birthday into a crime-solving bash.
If you've never thrown your own murder mystery party, check out our awesome guide for tips and advice. 
Dinner Party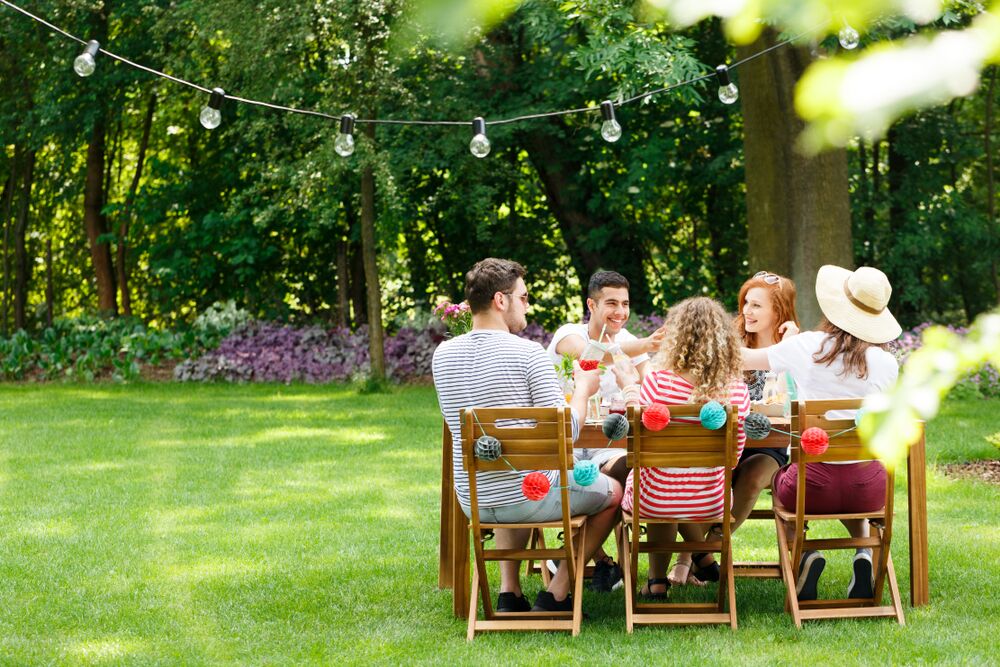 Photo: Photographee.eu/Shutterstock.com
Keep your birthday classy by hosting a dinner party this year. If your guest list is on the larger side, consider hiring a caterer or ordering from your favorite restaurant to make things easier on yourself. It's your birthday after all — so you'll want to keep any party planning stress at a minimum. 
Haven't hired a caterer before? Check out these 14 helpful questions to ask your prospective caterer. 
Watch Your Favorite Movie
If you're looking for more casual adult birthday party ideas, then you might want to gather your friends and family for a screening of your favorite film.
Consider getting a projector for the event, or, if the weather permits it, even setting up in the backyard for an outdoor screening. Don't forget the popcorn and candies (because what even are movie nights without a ton of junk food?!). 
Wine Tasting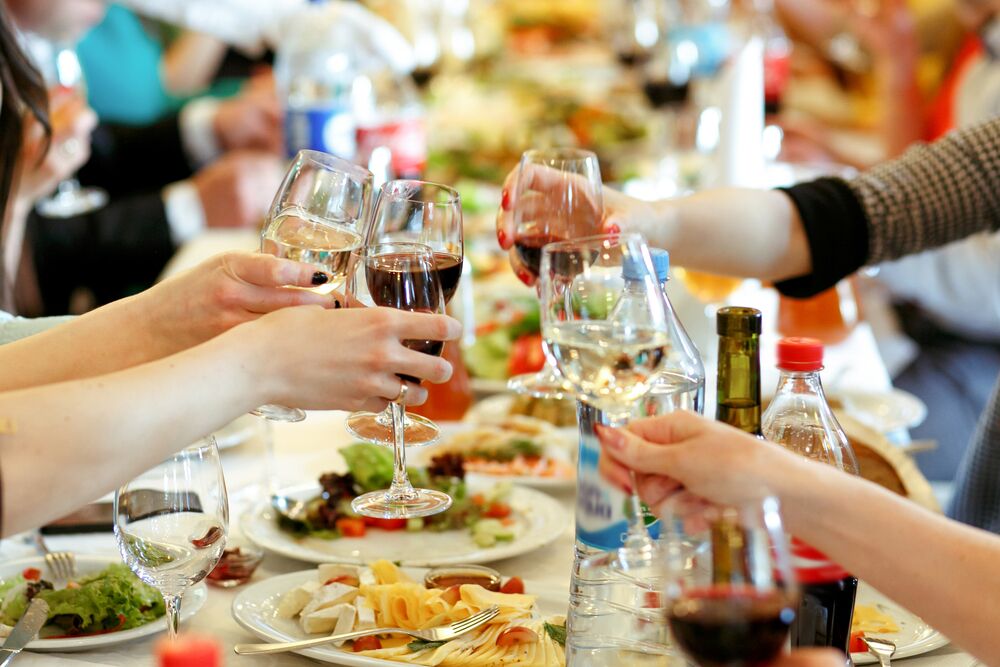 Photo: Bogdan Sonjachnyj/Shutterstock.com 
If you and your friends are wine enthusiasts, why not host a wine tasting birthday party? Grab a few bottles from the same region and compare tasting notes together while y'all chat and catch up. 
Or a Wine and Cheese Party
And if all the aromatic, earthy, tasting talk isn't really your thing? No problem. Just open up whatever bottle (or bottles) you decide to drink and pair it with a few of your favorite cheeses instead. 
Looking for ways to create an absolutely epic charcuterie and cheese board? Check out this recipe from Snixy Kitchen for inspiration. 
Games Night
Classic party games like charades or Pictionary can always help to break the ice and get the party started. Feel free to spice it up by adding a drinking element to the game, or even setting up some college drinking games like beer pong or kings cup, too. 
90s Theme Birthday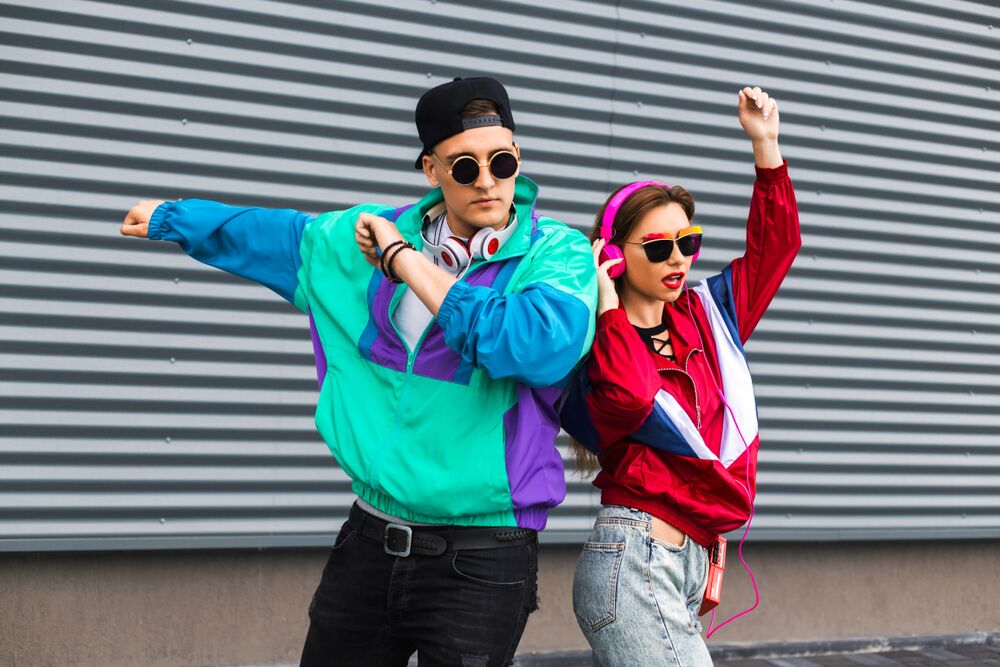 Photo: Navistock/Shutterstock.com 
Do you know what every adult birthday party should probably have? A fun theme. If you and your pals grew up in the '90s (or simply love everything to do with that era), then bust out your baggy jeans and hire a '90s decade band to get jiggy with it, '90s style.
Bonus: Here are 90s Theme Party Ideas for an Epic Event.
Personalized Trivia Night 
Create your own trivia game with questions and facts about the friends and family in attendance (and about the birthday celebrant, too, of course). You can find and create trivia templates to help you concoct an online setup, or you can get crafty and make question and answer cards out of paper cutouts instead! 
Slideshow
Get ready to laugh, cry, and cringe by hosting a birthday slideshow. Gather your favorite photos (with a special focus on embarrassing pictures of the birthday person) and reminisce on old memories together.
Pro tip: Make sure to create new memories at the birthday party, too! If you think you'll be too busy having fun to take any yourself, consider hiring a photographer or renting a photo booth instead. 
Video Game Tournament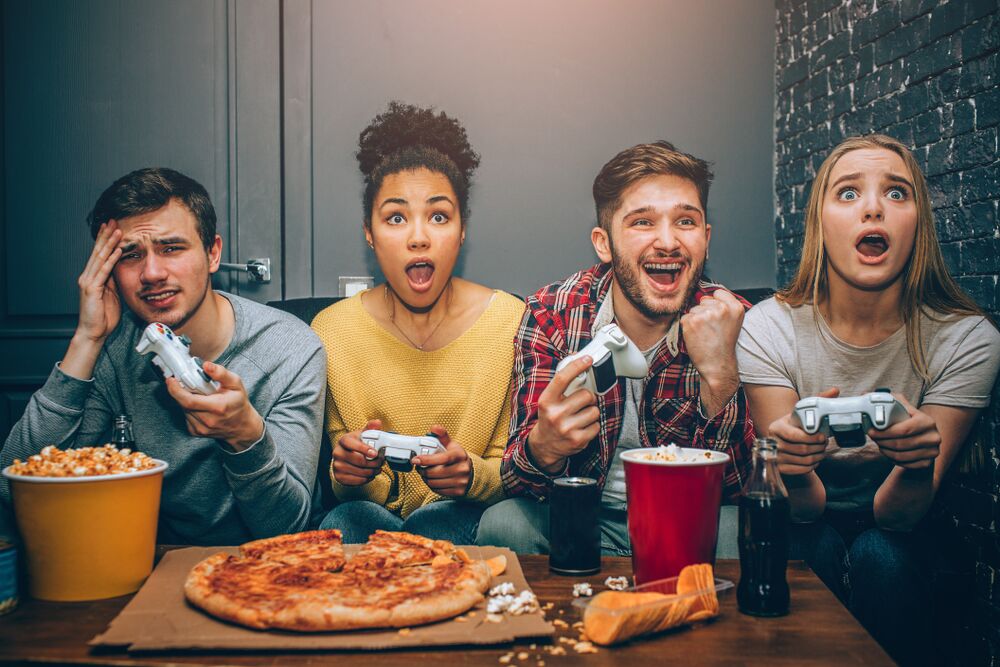 Photo:
 

Estrada Anton/Shutterstock.com 

A personal favorite when it comes to adult birthday party ideas is to do something that makes you feel like a kid again.

So pick your favorite console, load up on fun multi-player games, and celebrate your birthday with a video game tournament. I mean, how fun would it be to get into a game of Super Smash Bros. on your old Nintendo 64 again? 
Painting Party
Bring out the watercolors, acrylics, and canvases, and have a painting party birthday celebration. Follow along with a Bob Ross video, or just freestyle it and let the creativity ~flow~. 
Jewelry Making Party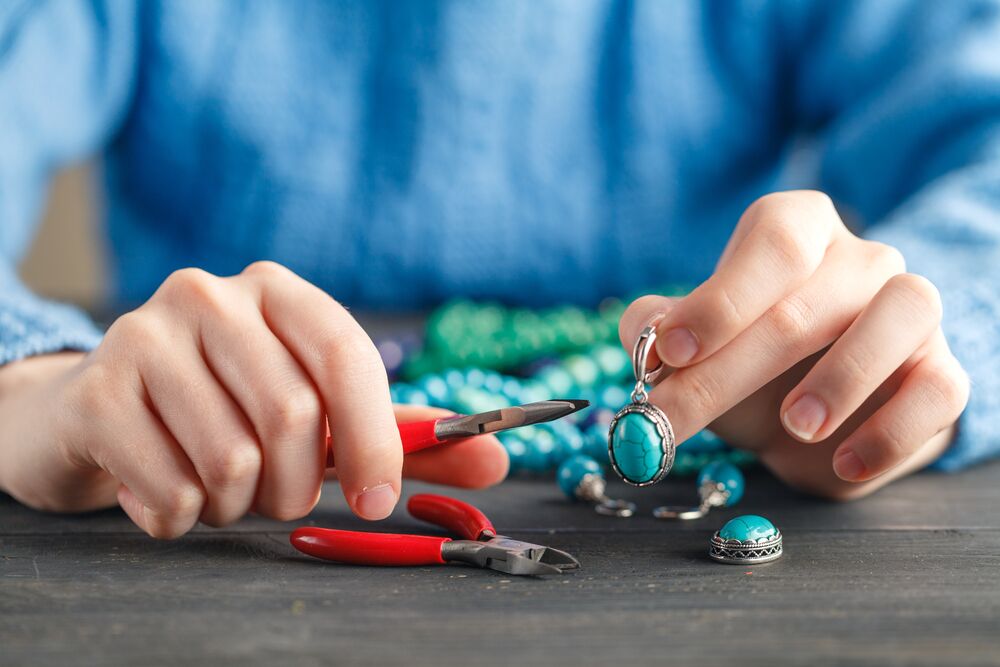 Photo: Tasha Cherkasova/Shutterstock.com 
If you and your friends are into making jewelry at all, then team up together for a day of creating! Whether that means making bracelets out of teeny-tiny beads or trying your hand at making colorful, polymer clay earrings — do it together at your birthday party. Your guests' creations will make for great party favors, too! 
Reality TV and Drinking Games
Do you and your friends have similar tastes in bad TV shows? Well, I know my friends and I do. One of our fave pastimes is sitting around and drinking every time someone on Love Island does something ridiculous — it's hilarious, and a great excuse to drink a little more than usual. 
Birthday Brunch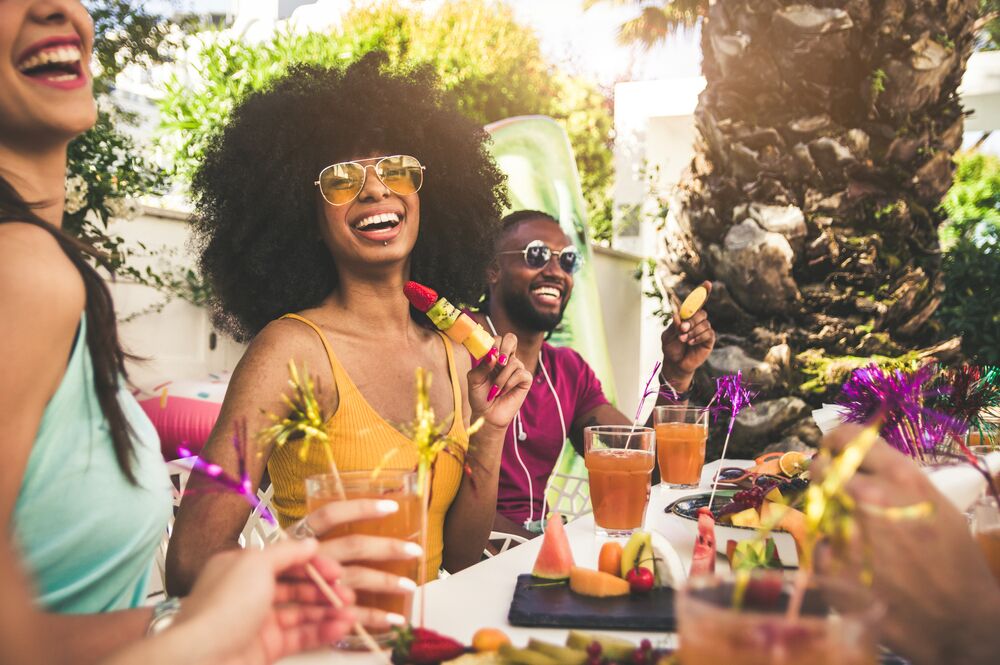 Photo: DavideAngelini/Shutterstock.com 
The most important meal of the day? That would have to be brunch, in my opinion. So why not celebrate with a big spread featuring all of your tasty faves, like salmon lox, poached eggs, and fresh fruit? Whatever you do, don't forget the mimosas. 
Dance Party
Celebrate another year around the sun with a birthday dance party! Head over to your favorite club or bar, or get your party guests over to your place and ~get down~ there instead. Depending on your venue, you could even hire a DJ or a live band to make your birthday party a truly unforgettable experience. 
Pro tip: Are you hosting a virtual birthday party? Check out our guide on how to throw a virtual dance party, so you and your friends and family can still jive over Zoom!
Pool Party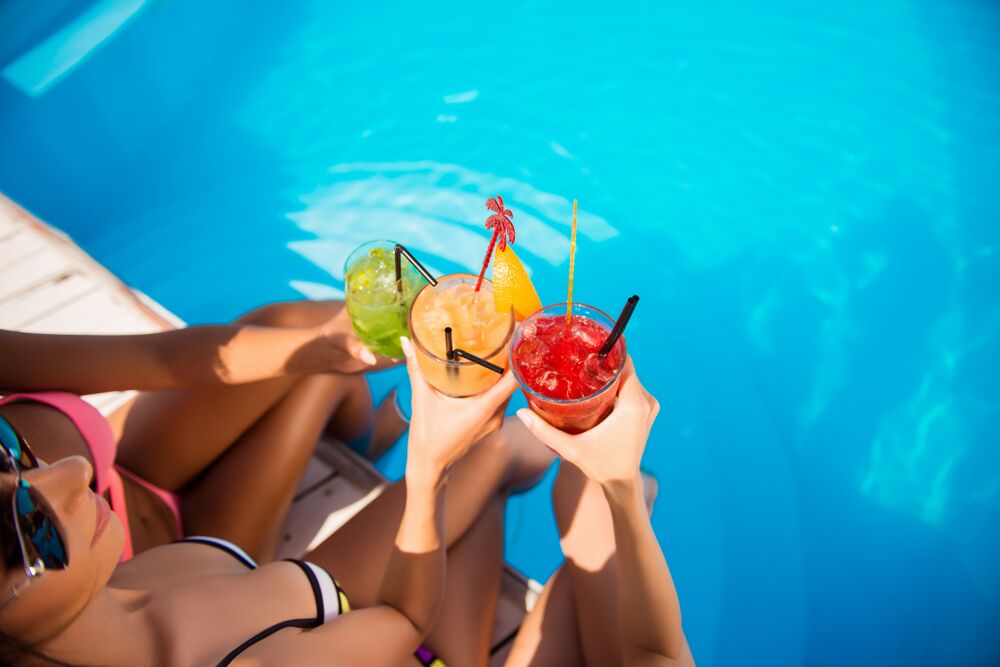 Photo: Roman Samborskyi/Shutterstock.com 
If you or one of your pals has a pool, take advantage of the beautiful weather and have yourself a birthday pool party. Gather all of the pool toys, snacks, SPF, as well as a bumpin' playlist, and get the party started! 
Beach Day
No pool? No problem. Head over to your local lake (or the ocean, if you're located on the coast) and celebrate your birthday in the sunshine on the beach. 
Park Picnic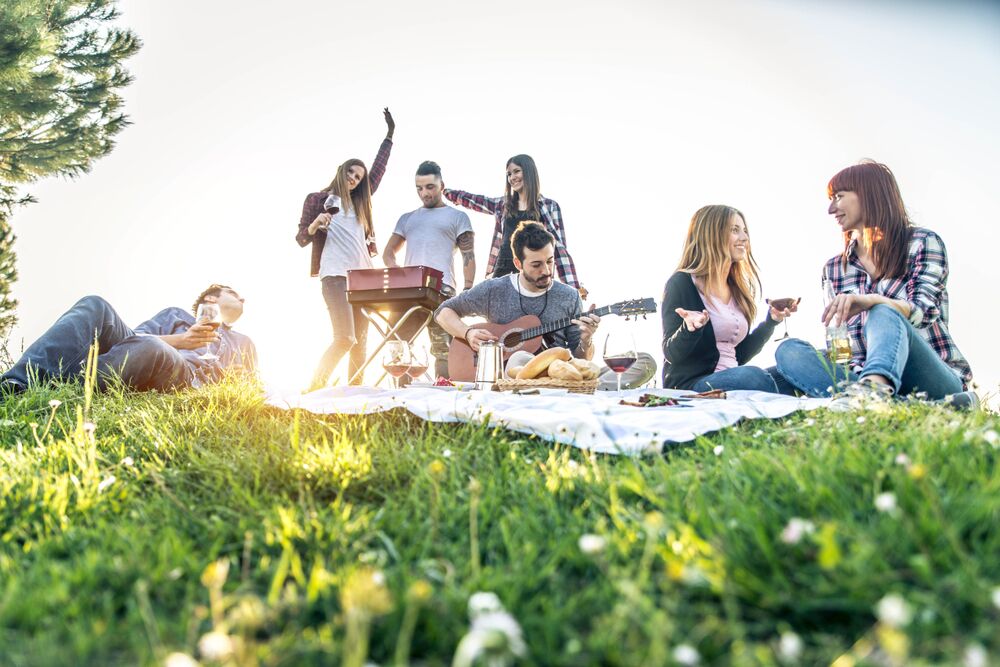 Photo: oneinchpunch/Shutterstock.com 
Enjoy a simple outdoor birthday get-together at your local park. Just make sure to bring an extra blanket, in case anyone forgets theirs at home. 
Costume Party 
Everyone loves a themed party! So why not turn your birthday party into a wild costume party this year? Decide your fave birthday themes for adults, like a movie genre (like sci-fi) or a time period (hello, Bridgerton vibes!) — or just keep it general, so your guests have the freedom to reuse a previous Halloween costume. 
Bonfire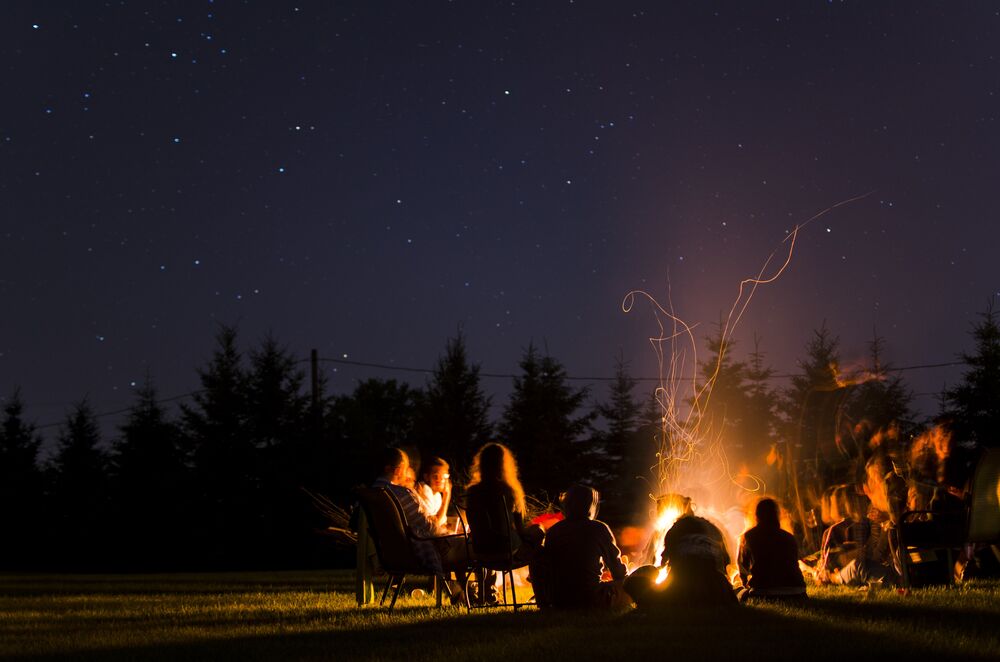 Photo: fboudrias/Shutterstock.com 
If you have access to a space that allows campfires, then grab your marshmallows and enjoy a serene birthday gathering around the warm glow of a bonfire. 
Decade Party
Choose your favorite decade and give your birthday party a theme! Whether you're most into the groovy '60s, disco '70s, electronic '80s, the wild '90s — or even an early 2000's throwback — you've certainly got some great options to work with.
Go all out and get your party guests to dress up, decorate with your chosen era's paraphernalia, and, of course, don't forget to make a bangin' playlist. You could even hire a band that specializes in a particular decade, like: 
Or, if you had a specific band in mind that you wish could perform on your birthday, check out an awesome cover band in your area. 
Pro tip: Never hired musical entertainment before? No worries. Take a gander through our tips on how to book a band.
Make it Mystical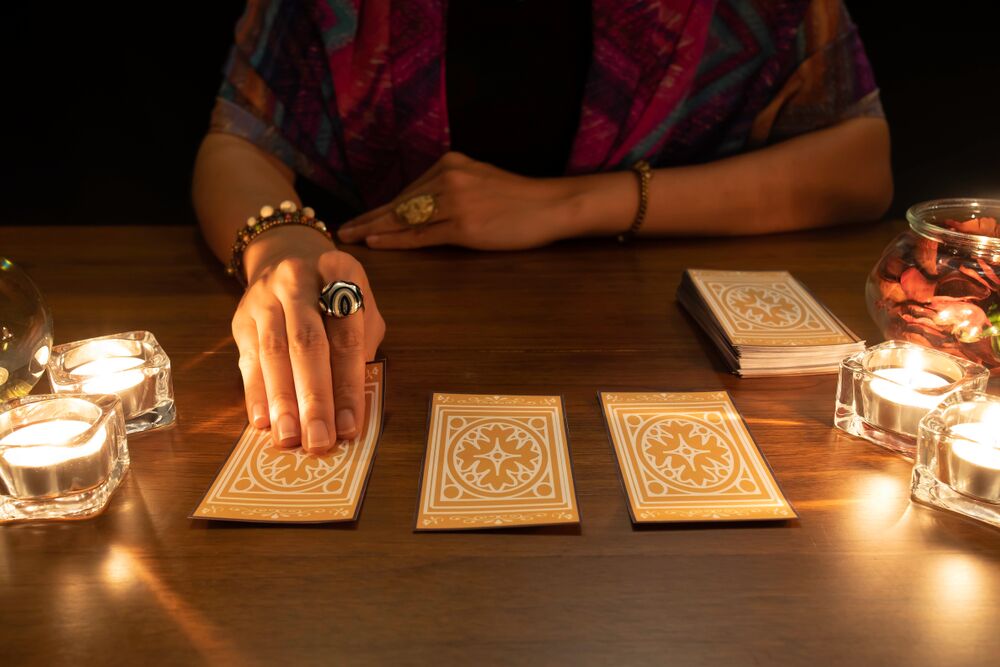 Photo: vimolsiri.s/Shutterstock.com 
Tap into the occults at your next birthday party with candles, tea-leaf reading, and ouija boards. If you really want to amp it up, consider hiring a psychic or a tarot card reader for some professional insight into the unknown. 
Potluck
If eating is your favorite thing to do (like mine is), then make sure there's a full-fledged feast on your birthday by inviting your pals to bring over something they've cooked. You could even include recipe cards in your invitations if you think your birthday guests would appreciate the inspiration, or even turn it into a cooking contest.
Spa Day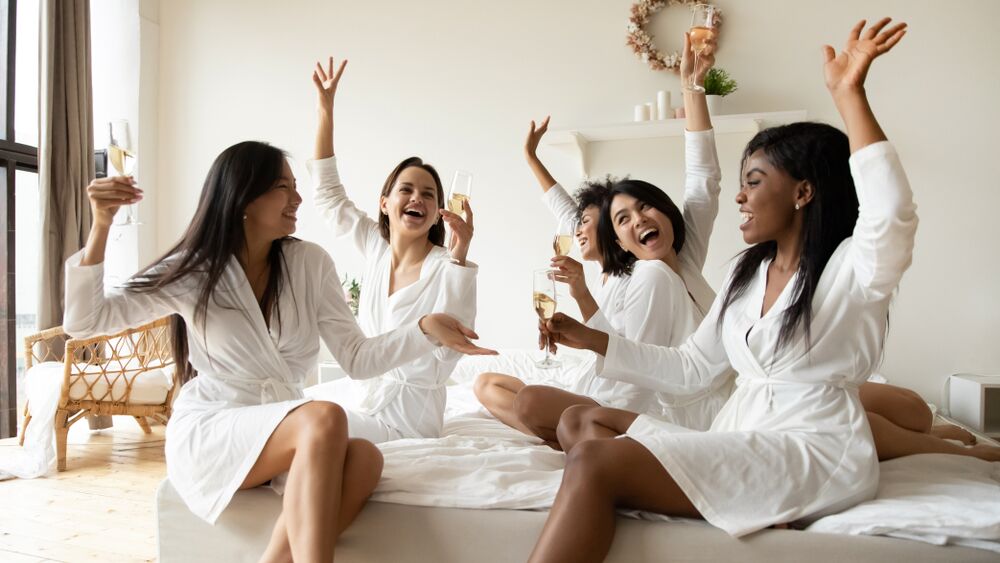 Photo: fizkes/Shutterstock.com 
If you were hoping for some relaxing adult birthday party ideas, then you should probably hit the spa.
Spend your birthday chilling out with your closest friends over clay face masks and manicures. Choose a spa in your area, or set up at home and do it all yourselves (which is a great option if you're on a budget). 
Slumber Party
When was the last time you had a slumber party? Pick a few movies, load up on candy and snacks, and make a fort in your living room to celebrate your birthday this year. I mean, why should the kids have all the slumber party fun? 
Bonus: Speaking of kids — if you've got a child's birthday party coming up, check out these awesome birthday party ideas to make sure it's a blast. 
Outdoor Games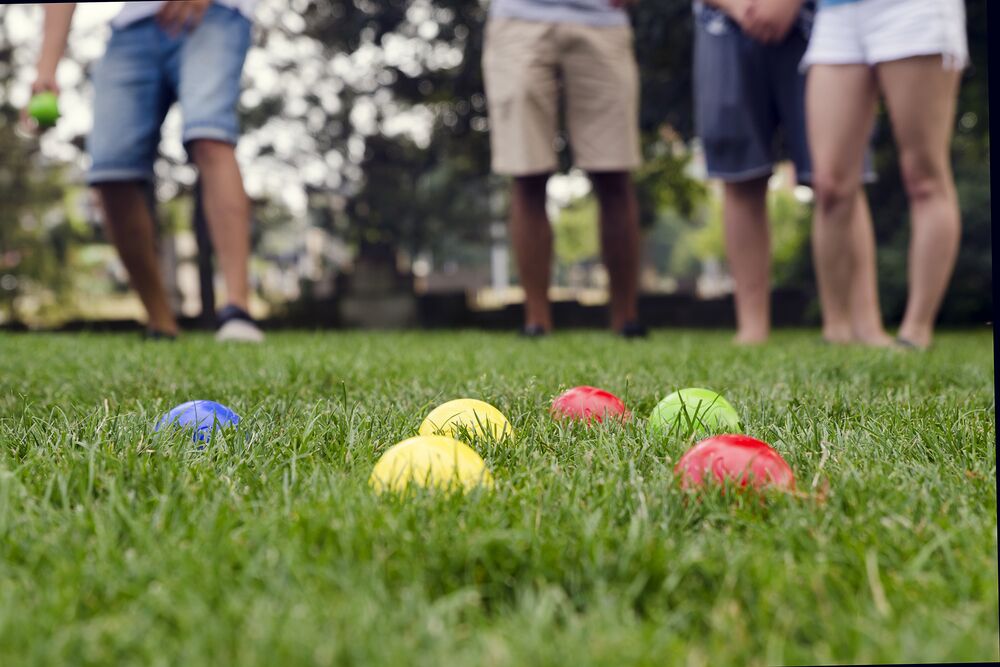 Photo: pavla/Shutterstock.com 
Gather the squad for a fun day of outdoor games! We're talking bocce ball, spikeball, volley ball on the beach — or even getting a baseball game going, if your guest list is big enough. 
Bonus: Check out these 19 Outdoor Party Games and Entertainment Ideas for inspiration.
BBQ
Keep it classic with a birthday BBQ this year. Fire up the grill, serve up some sangria, and hang in the sun while you anticipate that big piece of birthday cake you've been dreaming about since, well, your last birthday. 
Pub Crawl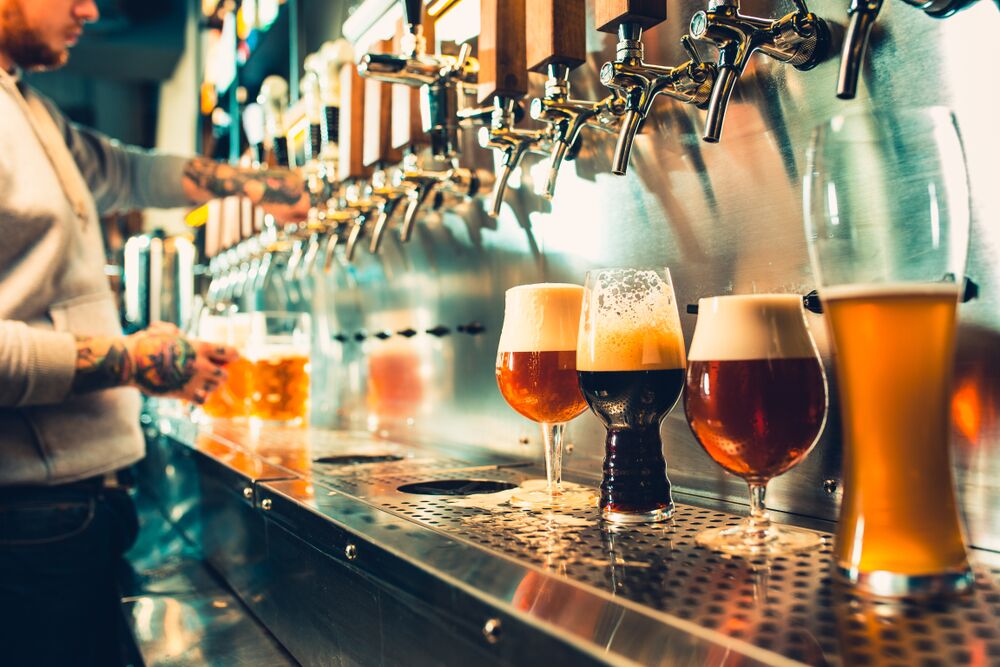 Photo: Master1305/Shutterstock.com 
Hit up all of your favorite breweries and experience a variety of beers that your city or town has to offer.
If you'd prefer to have your birthday party at home, you can create a similar experience by picking up a few cases of delicious craft beers and hosting a beer tasting with your guests instead. 
Pickling Party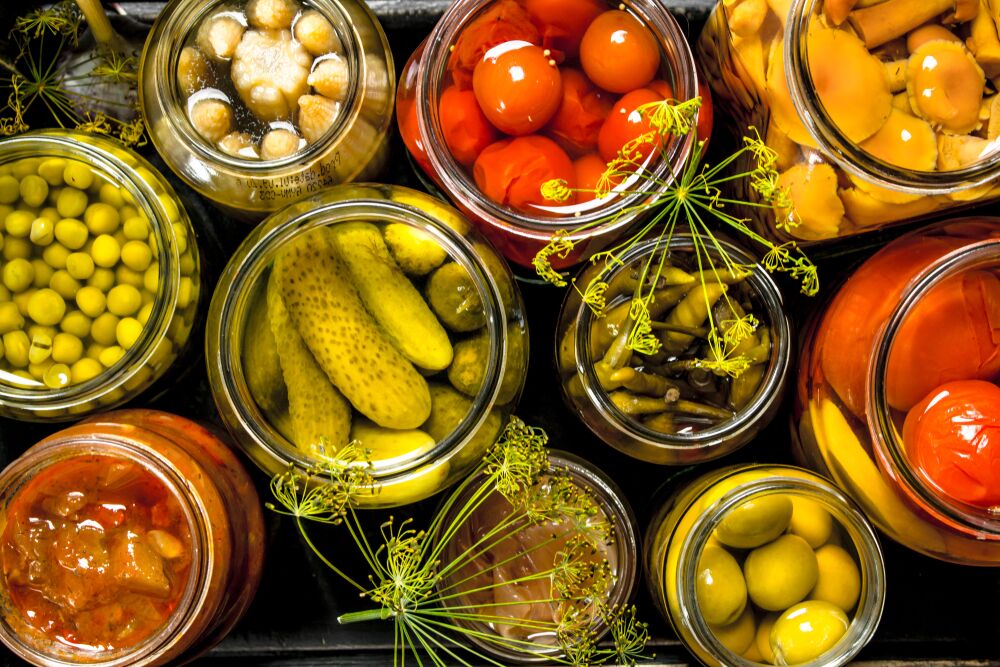 Photo: ArtemSh/Shutterstock.com 
Have you always been a fan of the fermentation process? Gather your friends for a birthday pickling party this year! There are tons of tutorials you can follow together if you've never done it before. Plus, it'll make for tasty party favors for your guests to take home afterward, too. 
Gardening Party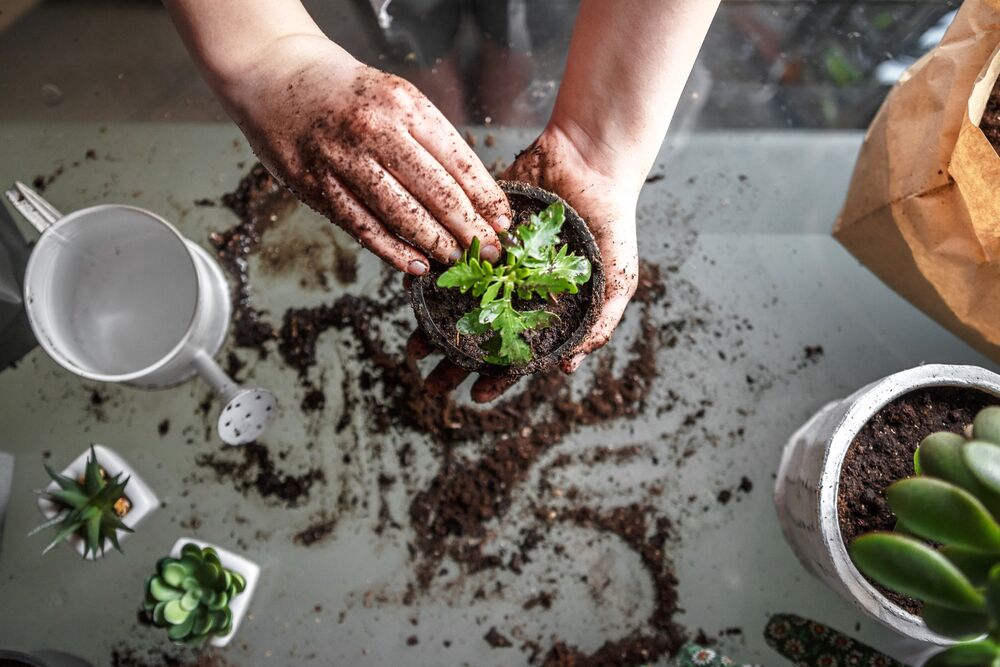 Photo: Shyntartanya/Shutterstock.com 
Do you have a particularly green thumb? Then why not celebrate your birthday doing something you love? Gather all of your fellow gardening enthusiasts and do some repotting, seed planting, or even some pot painting, too. 
Crafts Day
Set up a few stations with scrapbook materials, paints, beads, and clay, and prepare your guests for some good ol' fashioned craft making. 
Birthday Rave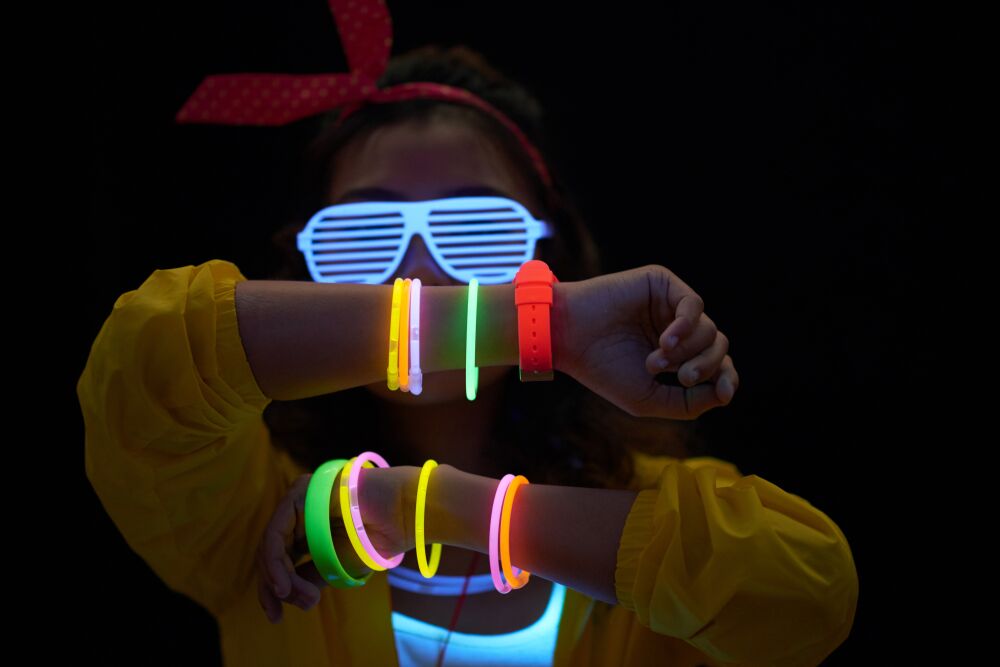 Photo: Dragon Images/Shutterstock.com 
Glowsticks? Check. Speakers? Check. EDM playlist? Check! Dance the night away with a rave-themed birthday party this year.  
Color-Themed
Decide on a color and tell your guests that the dress code requires them to wear only that color at your birthday party. Use it for your decorations, and even for your food and drink, too!
If you need help with the culinary side of things, don't hesitate to hire a caterer or a bartender to help you out. 
Clothing Swap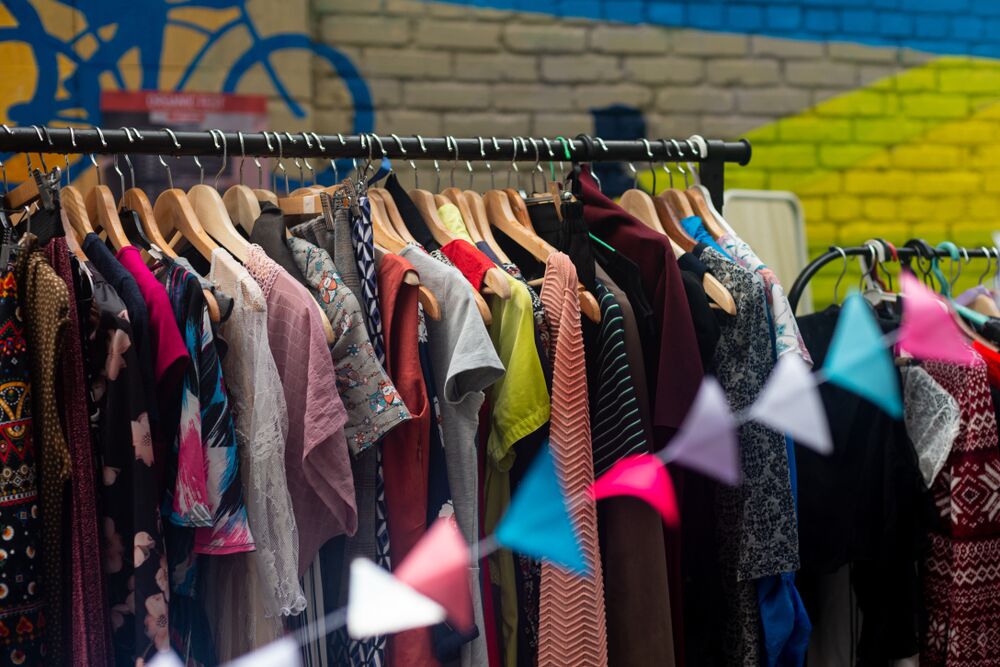 Photo: Vika Aleksandrova/Shutterstock.com 
Turn your birthday party into an excuse to swap clothes and dress up. It's a good way to declutter, and a fun way to give each other mini fashion shows, too.  
Poker Night
Did someone say poker night? Bust out some tasty snacks and enjoy a poker party, in your honor. You could even make it casino themed, if you wanted to amp it up a notch. 
Virtual Birthday Party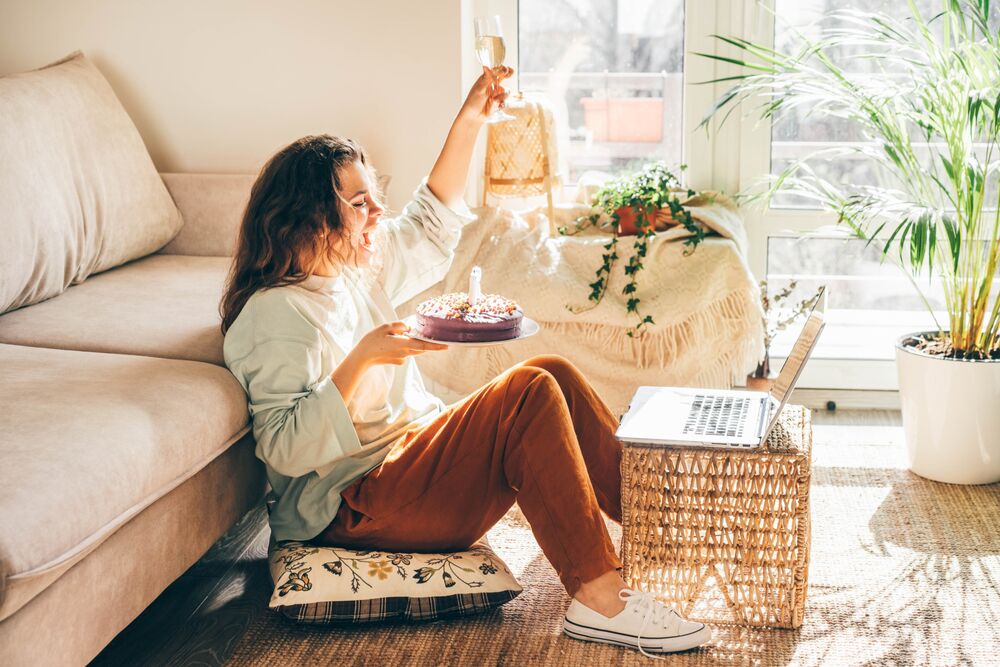 Photo: Mariia Korneeva/Shutterstock.com 
If you can't enjoy a birthday party with all of your friends physically, don't worry. You can still celebrate. Have a virtual birthday party on Zoom or Google Hangouts instead!
Download a birthday Zoom background, play an online game together (like Skribbl or Jackbox), and even hire some virtual entertainment to get the ball rolling. Did you know that we've got more than 6,000 vendors nationwide providing online services for virtual events? Check out some of our favorites, like: 
Have a look through these 43 virtual party ideas if you want even more virtual party inspiration. 
Milestone Birthday Party Ideas
Are you celebrating a milestone birthday? Check out these age-specific party ideas and themes:
Read more birthday celebration ideas on The Bash. 
About Brittany Barber
Brittany Barber, lover of books, dogs, and romance, graduated from Bishop's University with a Communications and Theatre degree. After spending some time working abroad in the theatre world, she is now a freelance writer covering a range of lifestyle topics including event planning for The Bash, WeddingWire, 2life and Fluttr, and shopping for BuzzFeed.