18 Unique Moroccan Theme Party Ideas
Embrace the magic with a Moroccan party theme.
Niamh O'Higgins
Contributor
Let's Get This Party Started!
Find event inspiration, themes, and unique party vendors here on The Bash. We'll share customized ideas, personalized tips, and recommended vendors to help bring your celebration to life!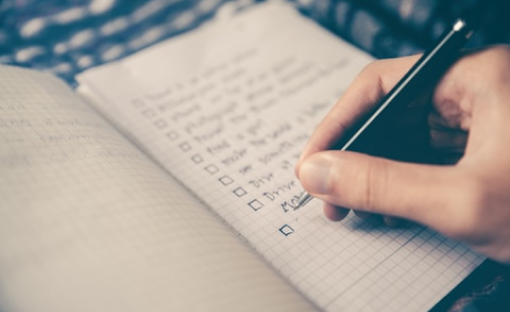 Party Planning Checklist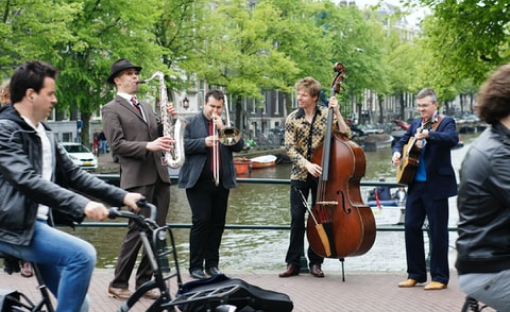 Recommended Vendors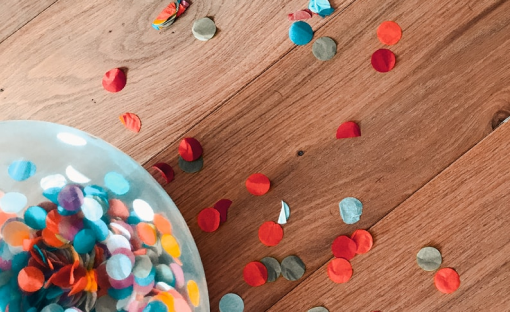 Party Trends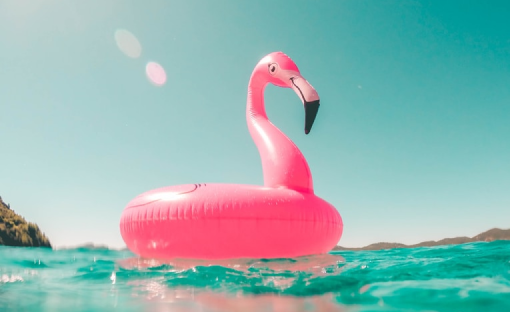 Party Themes
The sands of the Sahara and the seas of Essaouira are calling. If travel abroad is not on the cards, why not bring these spots to you for a Moroccan theme party that celebrates the beauty of Morocco from the convenience of home?
Known for its immersive culture with vibrant color and traditions, this breathtaking place is the perfect inspiration to enrich any milestone celebration. Ideal for birthday parties, engagement parties, and wedding showers, a Moroccan theme party can be the perfect way to embrace the magic of the Middle East.
Transport yourself and your loved ones through colors and tastes, igniting your senses as you embark on a (not so far away) journey. Like a magic carpet ride, this is sure to be an unforgettable adventure for you and your guests.
Here is everything you need to host a Moroccan theme party:
A Moroccan Themed Venue
Restaurant
Take some stress away and find a Moroccan restaurant near you. Led by those who know the culture best, you can enjoy a truly authentic experience without the long checklist and research. Another advantage of this is you can have your event space, decor, and food served up in one handy booking. 
Beach
While there may not be sea in the Sahara, there is sand—and plenty of it. A beachfront party can combine the desert sands and coastal villages that make Morocco such a versatile vista. Swap beach towels for Berber Rugs, or use a Moroccan-inspired tapestry as a cheaper alternative for picnic mats and protection from the hot sand. Then, string colorful lanterns along the shoreline for a finishing touch to your own personal paradise.
Outdoor Space
For a sophisticated soirée, book an outdoor space or set up camp at home, then pop up a tent and host a garden-style gathering. By hanging scarves and fairy lights, you can easily transform a plain old tent into a Medina-inspired hub. Moroccan lamps can add to the ambiance while guiding guests to the party, making each turn along the way feel like the streets of Marrakesh. 
For a more opulent vibe, opt for a poolside party. With crisp white tiles and lush green palms, you can emulate the exclusivity of a Riad, where only your nearest and dearest are on the guestlist. 
Moroccan Theme Party Entertainment
Henna
Henna parties are a cultural tradition that take place in the weeks or days before a Moroccan wedding ceremony. Paying homage to the culture and honoring the traditions within, you can book a henna artist to attend your event and decorate you and your friends with the intricate art. Not just for wedding celebrations, henna is used to celebrate all sorts of joyous events, so can fit right into any type of party.
Belly Dancers
Test your rhythm with traditional Moroccan belly dancing, known as Shikhat. Straying from the usual dance floor moves, you and your guests can hop into colorful costumes with sequined tops and loose skirts, and shake it in style. For those who aren't such keen performers, you can always hire professionals to put on a show no one will be able to take their eyes off of. 
Fire Dancers
Turn up the heat with Moroccan fire dancers. This entrancing act will amaze any guest as the flames dance around the expert performers. While it can be fun to get involved in the entertainment, this is one you might want to appreciate from a distance.
Moroccan Party Food
Tagine
Feast upon some of the country's traditional dishes in your Moroccan theme party. 
Tagine is a North African staple named after the pot it is cooked in. Ideal for a crowd with varying pallets, it can be made using different types of meat, so there is something to suit everyone. Bursting with flavor, this dish generally includes coriander, paprika, allspice, cassia, and cardamon, all balanced with some fresh veg for a healthy helping. 
Couscous
Bulk up this meal by pairing it with a flatbread or some couscous, the national dish of Morocco. To really impress your guests, you can even call it by one of its more locally-used names; sesu, sikuk, or smida. While a plain version can be a fantastic accompaniment to another dish, you can also add other elements to make this a stand-alone meal. Veggies, herbs, chickpeas, and more can be the perfect additions to turn this into a hearty dish for vegetarians or picky-eaters in your group.
Maakouda
For food on the go, Maakouda, a Moroccan potato cake, is the perfect quick bite to grab as fuel for the party. This street food is made by seasoning potato patties and deep-frying them to lock in the flavor, giving a satisfying crunch with every bite.
Baklava
Sweeten the deal with Baklava for dessert for a final sugar hit. This bite-sized bake is made of layers of crisp, flaky pastry and a walnut-cinnamon filling, all coated in a sweet honey and lemon glaze. Who could say no to that!
Moroccan Party Drinks
Mint Tea
Mint tea is the national beverage there, making it the ideal refreshment for your Moroccan theme party. For the full effect, try out the traditional way of serving by pouring from a height into ornate Moroccan tea glasses. While it may get a little messy, the ceremony of it all will undoubtedly stick in your guests' minds, along with teaching them a thing or two about Moroccan tradition. 
Moroccan Mojito
For a more adult drink, take the mint and shake up a Moroccan mojito. Gin, tropical juices, soda water, and coriander combined with that all-important mint make this refreshing delight a must-have on your menu. You can also offer a rum option. 
Pro Tip: Hire a local bartender to mix mojitos and create a fun mojito bar where guests can create their own.
Mahia
With dates being a very common snack to find throughout the country, why not incorporate them into your drinks menu? Mahia is a Moroccan-Jewish alcoholic beverage made by distilling the fruit. Literally translating to "water of life," this drink is sure to put a bounce in anyone's step. 
Moroccan Theme Creative Details
Color Schemes
From the Saharan sand to the earthy-colored homes, sunset hues can be seen all around Morocco. Yellows, oranges, peaches, and reds are all ambient tones you can use throughout your decor. Think warm lighting, candles, and bronze or golden-colored trinkets scattered throughout your venue for a rich and dreamy desert-scape.
There's nothing blue about your celebration but that doesn't mean you can't find azure inspiration in Chefchaouen, Morocco's "blue city." Like stepping into a picture book, this pop of color is literally everywhere from the ground up. The blue sky of this old town is the limit, and you can add the color of royalty in any way your imagination sees fit. 
Dresscode
Flowing dresses are all the rage under the desert sun. Thanks to their popularity in fashion trends worldwide, they will be an easy and on-theme outfit option for anyone. Paired with sandals and a leather or woven purse, you've got yourself a stylish and sleek party look. 
The kaftan is also having a long-lasting moment in the spotlight and embraces the modesty of Moroccan culture while keeping on-trend. These simple and elegant unisex robes come in every color of the rainbow, plain and patterned, so there's something to suit everyone's style.
For a two-piece co-ord, don some billowing harem pants and a matching vest, serving a genie-in-a-bottle magical moment. You may not be able to grant your guests three wishes, but you can certainly make their Moroccan dreams come true with the ultimate bash attire.
Drumming Class
Keeping the musical maestros in your group happy, everyone can get down to the beat of their own drum. Berber drumming is a big part of Moroccan culture and can be just as big at your event. You don't have to stop when the track ends—book a group lesson or workshop with a local drummer so everyone can try their hand with this immersive instrument.
Surfing
With many people traveling to Morocco for its incredible surf destinations, you could book a more local lesson. Invigorated by the salty breeze, your entourage can pack bathing suits and enjoy some time at sea. 
Stargazing
Thanks to its expansive rural areas, Morocco has some truly breathtaking stargazing opportunities. Not so ideal in a city flooded with lights, if you are celebrating in a more rural setting it could be the perfect way to end the night. No matter how far away you are from the desert, you will be looking at the same sky as those in its midst.
If you like these Moroccan themed party ideas, be sure to check out our Arabian nights theme too.