How to Plan Your Virtual Wedding: A Step by Step Guide
Everything you need to know to host a big day celebration online.
Alice Prendergast
Contributor
Let's Get This Party Started!
Find event inspiration, themes, and unique party vendors here on The Bash. We'll share customized ideas, personalized tips, and recommended vendors to help bring your celebration to life!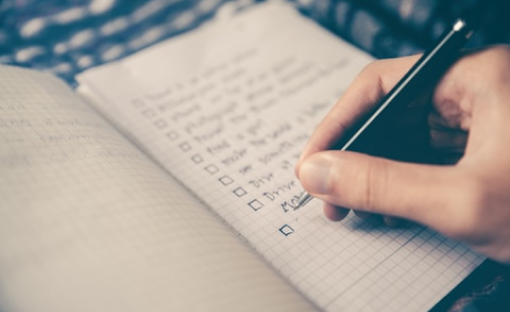 Party Planning Checklist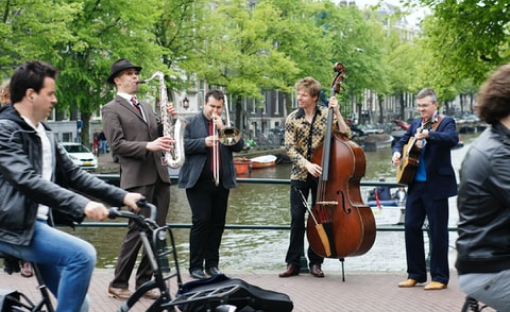 Recommended Vendors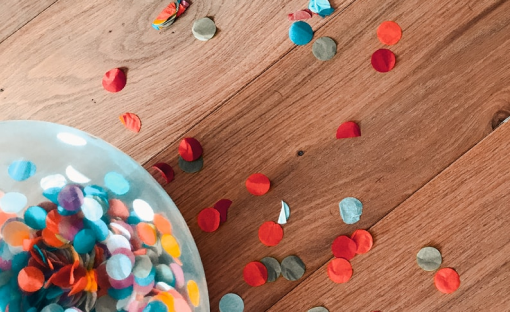 Party Trends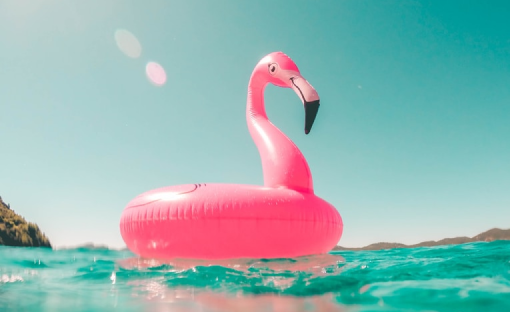 Party Themes
There's no doubt about it, wedding planning in the midst of a crisis like COVID-19 is really difficult. If you can't go the traditional route with your celebration plans, you're going to need to get creative and plan a virtual wedding to tie the knot. We've put together this guide on how to celebrate your big day while social distancing with an unforgettable virtual wedding.
Here's a step by step guide to planning a virtual wedding due to COVID-19.
Step 1: Plan an intimate virtual ceremony
If you won't be able to host a huge social gathering on your wedding date, plan an elopement-style event instead (some wedding planners even offer packages) with just a wedding officiant and witnesses and bring your friends and family along virtually on your wedding day.
You can hire a musician to perform and a photographer/videographer to document your outdoor wedding ceremony—if necessary, both can act as witnesses to have a legally-binding ceremony while staying within social gathering limits (note: this can vary by state, county, and city, so be sure to check your local guidelines). You'll also need to check with your local clerk's office on the legalities of obtaining a marriage license if you don't already have one.
.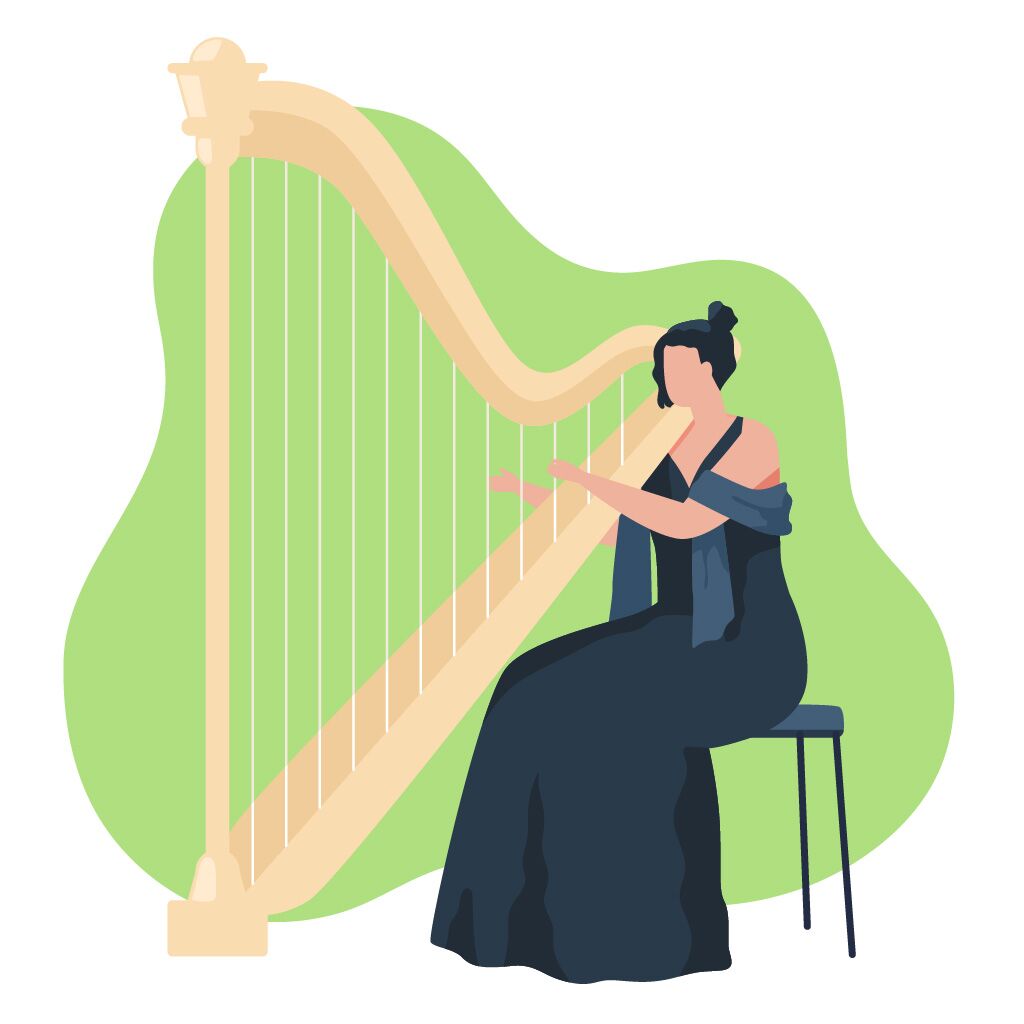 Step 2: Choose a live streaming platform
Zoom, Google Hangouts, Instagram Live and Facebook Live are all solid video chat apps, however, Zoom is the most popular video conferencing platform for weddings at the moment. Rather than simply broadcasting your "I dos",  a Zoom wedding allows you to set up screen(s) for you to see your wedding guests and interact with them too (including muting and unmuting their microphones).
If your officiant is remote, a family member is giving a reading from another location, or a virtual musical performance is planned, this functionality is essential. During the ceremony, you can have your guests set their screens to 'speaker view' and mute their microphones so they can enjoy all the action.
Pro tip: we have these 5 Technical Checks for a Virtual Event. 
Step 3: Invite your guests
If you're one of the many couples that have postponed your wedding, then you probably already have a wedding website and theme selected. If not, choose one to set the tone for the event and inspire your invitation.
Send out an email or e-vite with all the important details, including date, time, the order of events, and how to join the live stream. If some guests don't live far, at some point during the itinerary, you could ask them to do a drive-by or walk-by visit and wave from afar.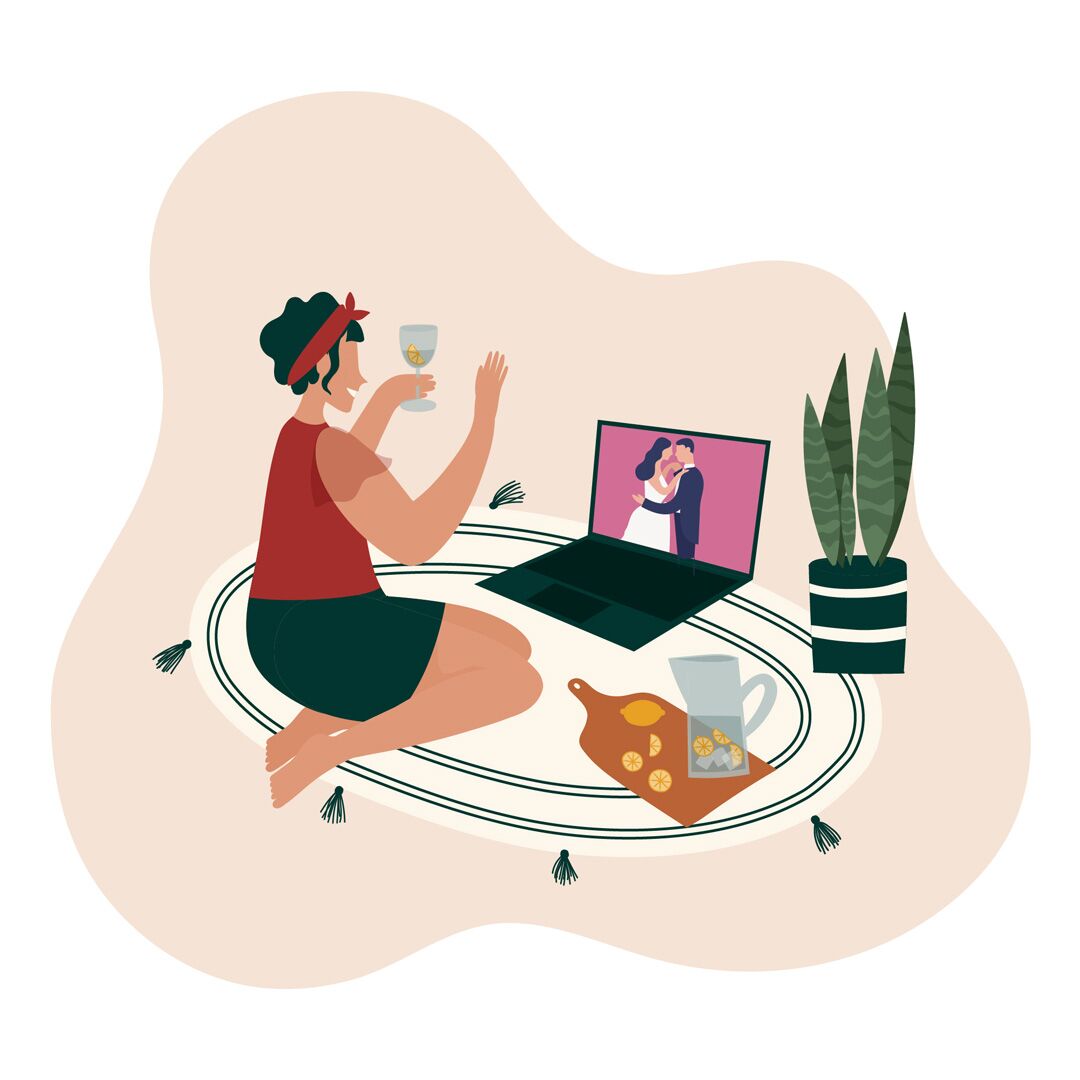 Step 4: Make your home worthy of a wedding
Next up: making over your home and yard to be worthy of your big day. No, your abode probably won't end up looking like the grand ballroom in a hotel or the rooftop of a trendy loft, so set realistic expectations, but don't skimp on decor, either. a few Amazon orders, some Pinterest DIYs, and a little bit of TLC, will be well worth it.
Step 5: Wear your wedding attire
If you already purchased your wedding dress or suit before quarantine, you've got your outfit sorted. If not, you're not up a creek without a paddle, so don't stress. Check in with your local bridal boutique order an outfit online (remember, it doesn't need to be an actual wedding dress).
There are innovative solutions being offered by wedding dress designers like Loulette Bride in Brooklyn. Their Home Wedding Package includes a one-day wedding dress rental, pair of white Loulette Lingerie panties, a personalized sketch of you in your rented gown, champagne, cake, and a bouquet.  
Step 6: Order flowers
Speaking of flowers, a beautiful bridal bouquet and boutonniere will make the occasion and photos of your virtual wedding that much more beautiful. Support your local florist and have them make up some arrangments.
Step 7: Do your own glam
If you can't hire a glam squad ATM, fire up your computer, find a beauty guru on YouTube, and get to painting your face and waving your hair.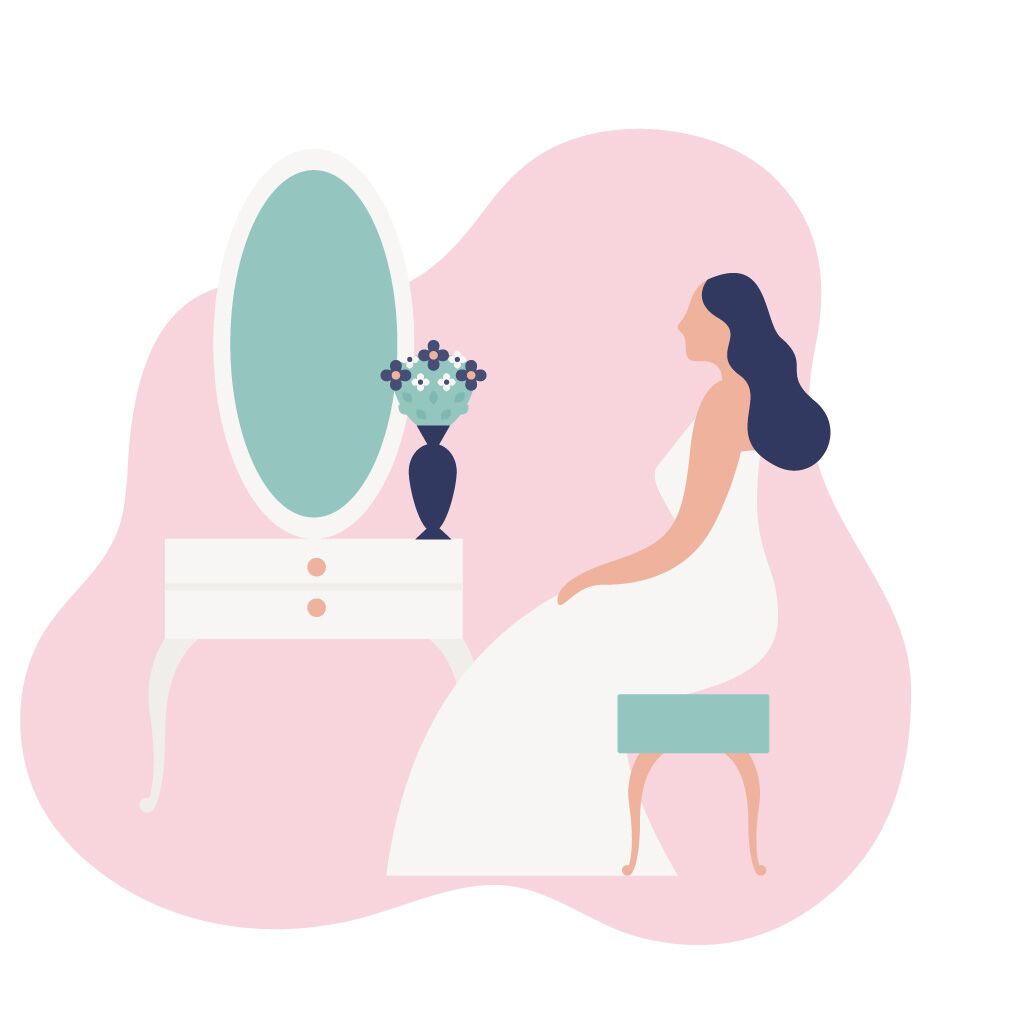 Step 8: Stick to some wedding traditions
Your virtual ceremony will include vows, rings, a kiss, etc., but you may also want to include a few traditions in your virtual reception, too. You can do a garter or bouquet toss, play the wedding shoe game and deliver some speeches to make it feel a bit more like a "normal" wedding. 
Step 9: Share your first dance
Whether you're surrounded by loved ones or not, you deserve to have your first dance. Choose a song, clear the furniture in your living room, and do a little two-step.
Step 10: Hire some musical talent
Hire musicians to perform virtually for you and your guests as you walk down the aisle or sashay across the living room floor. A harpist, guitarist or pianist can really elevate the occasion and give you and your guests all the feels.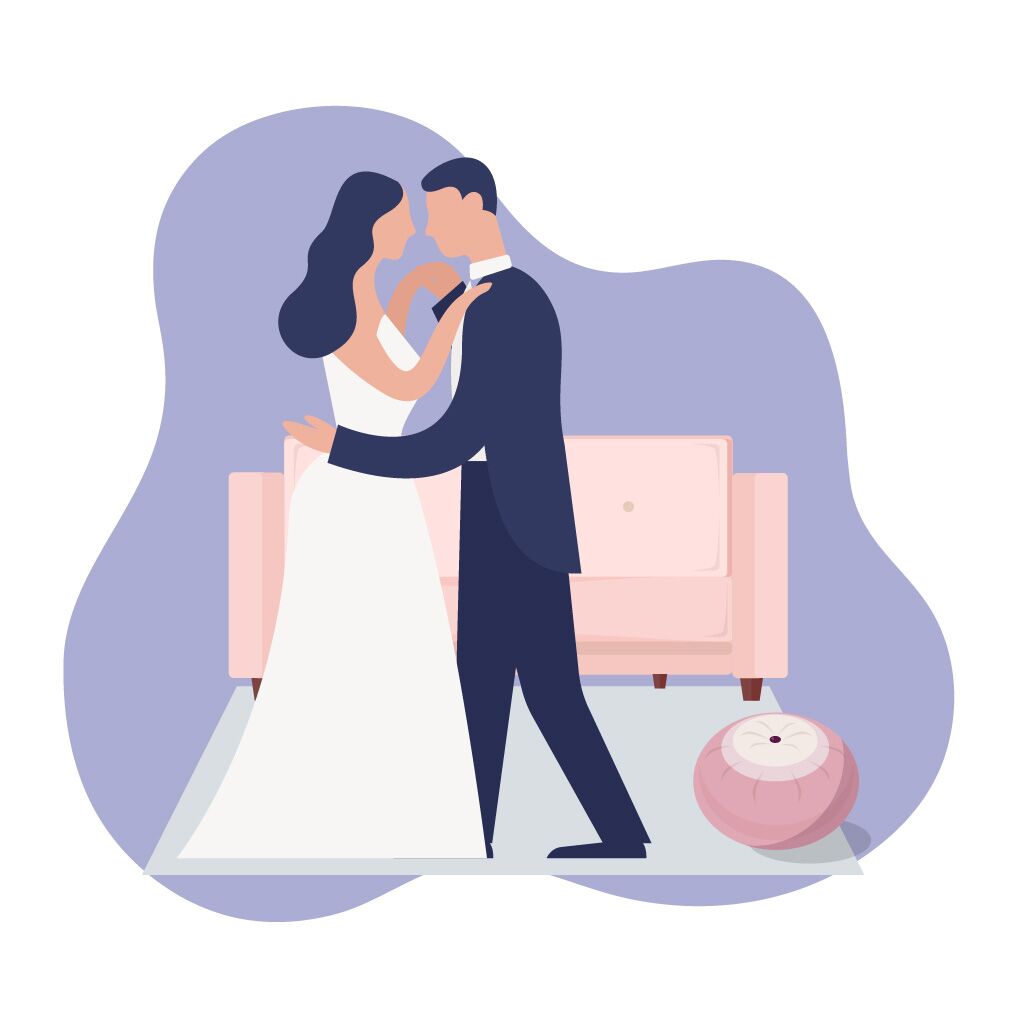 Step 11: Have an epic meal
If you hired a local caterer, you may be able to order single (or smaller) portions of your wedding menu from them so that you can eat exactly what you would have on your big day. Alternatively, you could order from a local restaurant that serves up a similar fare or just get your favorite dishes from your favorite eatery.
Step 12: Order a wedding cake
If you already booked a wedding cake baker, ask them if they can make a mini-version of your chosen design or you can always get a cake delivered from a local bakery.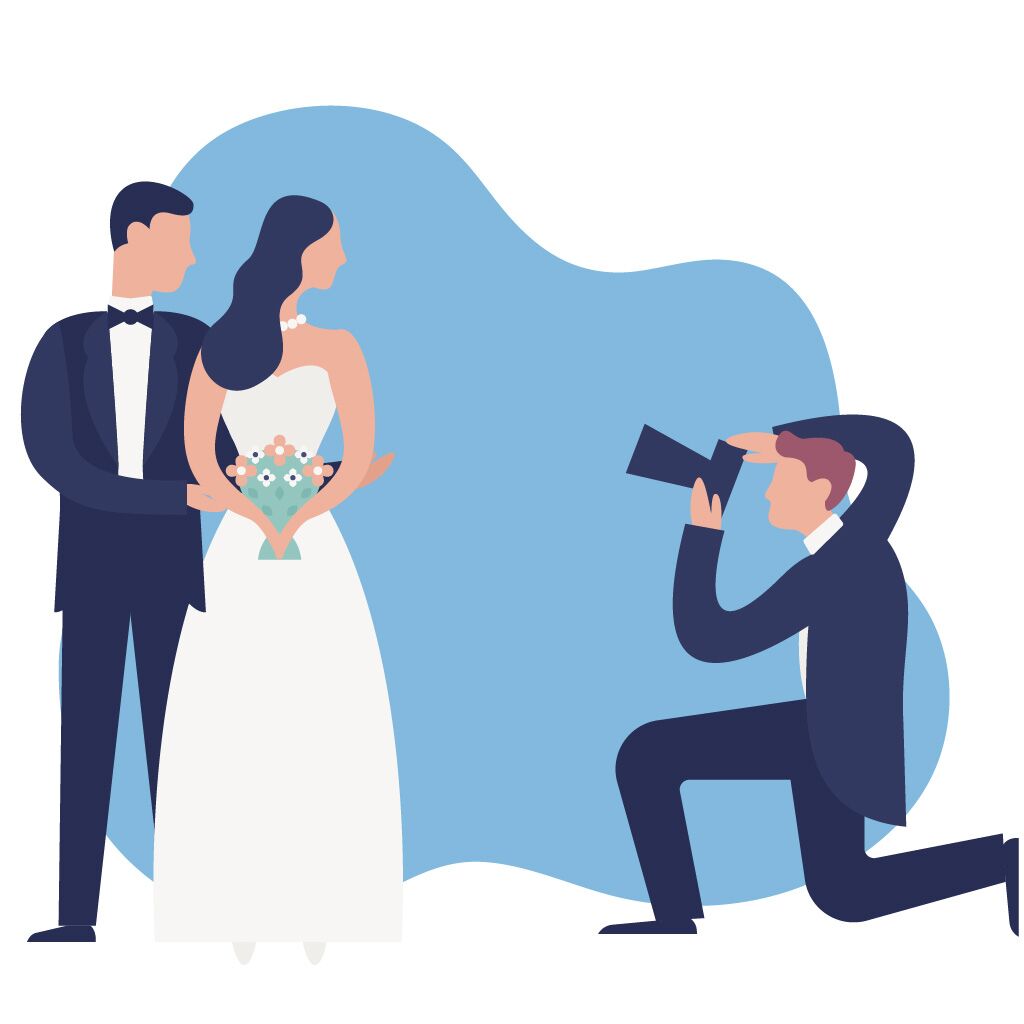 Step 13: Document it
Remember to record your Zoom live stream, take pictures and shoot videos (even if you're only working with a phone or computer webcam), so that you can remember how awesome your big day was. P.S. You can hire a photographer and take photos from a safe distance or, you can always get professional portraits taken later down the line.
Step 14: Make plans for later
We don't exactly know when quarantine will end, but keep your eye on the news, and when things are looking a little brighter, consider planning a follow-up event. You don't need to re-do your entire ceremony, but having a vow renewal and hosting a reception with your nearest and dearest would be awesome.
Find virtual musicians and services in the United States and Canada on The Bash for your virtual wedding.