Back to profile
Don Sanni Reviews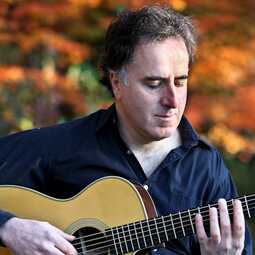 Avg 5.0 | 163 Reviews

Classical Guitarist from Nashua, NH

244 Verified Bookings
Starting at $250 per event
---
163 Reviews for Don Sanni
Wedding Ceremony•Reviewed on June 25, 2022•From Wolfeboro, NH
We had such a positive experience with Don! We hired Don to play at our wedding ceremony and cocktail hour. He was a fantastic communicator leading up to the event, and it was seamless to plan out our song selections (he even played options for us over Zoom!). He went out of his way to help us with a special request related to our sound system, and he also agreed to accompany one of my friends who sung a song during our ceremony (including communicating directly with my friend and arriving well before the ceremony to rehearse!). The music sounded lovely. We'd recommend Don to anyone looking for a talented, professional, and kind guitarist!
Wedding•Reviewed on September 2, 2007•From Walpole, ME
Don was fantastic! He was very professional and easy to work with. He accomodated all our requests and even learned a song for us. Many of our wedding guests commented on how beautiful the music was. Don's rendition of Vivaldi's Guitar Concerto, Bach's Jesu Joy, and Handel's Air from Water Music brought tears to many people's eyes (including ours!). We highly recommend Don for anyone who wants gorgeous classical music to accompany their special day. Don, thank you so much!!!!!!
Wedding Ceremony•Reviewed on April 8, 2016•From Harvard, MA
Amazing! We booked Don for our wedding on 4/8/16. He responded promptly and was a breeze to work with. I was a little hesitant that he didnt know a song I wanted specifically played for the recessional (Queens 'You're My Best Friend') but since he owns his own music school I put my faith in him and was not disappointed! He learned the song in two days! I didnt know what song to choose for when the bridesmaids walked in, so Don suggested "I'll Be There" by Michael Jackson and I went for it as I trusted his judgement. It made me cry while we were lined up ready to walk up the aisle - beautiful! Do not hesitate to book Don and check out the song clips on his website!
Rehearsal Dinner•Reviewed on March 11, 2016•From Salem, NH
On a scale of 1 to 10 Don was a 12. Everyone at my son's rehearsal dinner loved the music. Don is an extremely talented musician and I feel very fortunate that he played for us. He made the party an event that we will always remember. I am now trying to come up with an idea for a future party so that I can listen to him again. He really is an amazing artist.
Wedding Ceremony•Reviewed on June 27, 2020•From Concord, MA
Don was over the top in professionalism, talent, goodnaturedness, respect and attentiveness to the situation at hand. He's a great communicator for preparation and he was incredibly flexible with the multiple changes that occured in planning our wedding during the covid epidemic. It sprinkled rain on and off all day and Don just kept playing and smiling as he played. It's evident that he loves playing the guitar. Don is a talented instrumentalist with a huge wealth of musical knowledge and the sensitivity to perform it. From Mozart to Richard Berry, Don Sanni's sound is beautiful and articulate. Sincerely, Tim Foley
Wedding Ceremony•Reviewed on June 9, 2018•From Ipswich, MA
We cannot begin to tell you how wonderful Don was from beginning to end. We needed someone at the last minute for our daughters wedding and we were so fortunate that he was available! It was not only his professionalism but his guitar playing was beautiful. He added the perfect touch to a perfect day! Thank you so much Don!!
Wedding•Reviewed on September 27, 2008•From Lisbon, NH
A consummate professional from day one, Don provided great ideas and prompt communication. He arrived early for our wedding even though it was a 2-hour drive, and required no assistance whatsoever, which allowed us to focus our attention elsewhere. And our guests are still telling us how much they enjoyed the music! Perhaps most importantly, Don took a sincere interest in our day and when he was getting ready to head home we felt like we were saying goodbye to one of our guests and were sad to see him leave. Don is a complete professional, superb musician, and kind person who we enthusiastically and without hesitation recommend to anyone considering his services.
Wedding•Reviewed on May 25, 2019•From Atkinson, NH
WOW! Where to being... Don made the craziness of wedding planning and ceremony music such a breeze. We had him play the music for our wedding ceremony and he did an amazing job! Very talented! Don was very responsive and quick to get back to us on any questions we had. We stuck to pop music for the ceremony and it was everything we hoped for. He was early to come set up and get situated. Professional appearance and very friendly to work with. We had many compliments from our guests. I would not hesitate to have him perform again, and I highly recommend you book him for your event! Thank you so much Don for an amazing performance!
Wedding Ceremony•Reviewed on August 27, 2016•From Moultonborough, NH
At my daughter's fairytale wedding at the Castle in the Clouds, Moultonborough , NH, Don Sanni's artistry on the guitar added to the magical atmosphere. Many of our guests commented on the beautiful music. Don is a talented musician and a dream to work with. We met with him to discuss musical options which he demonstrated for us. He was accommodating, interested and willing to play music meaningful to the couple and our family. He also played at the cocktail hour, seamlessly providing a change in style to fit the setting. Don is personable, talented, generous and professional. I would unequivocally recommend Don Sanni as a guitarist for a wedding or other event.
Wedding•Reviewed on May 31, 2008•From Plymouth, VT
Don was amazing! I wanted a specific song for my bridal procession and he took the time to learn it perfectly. He was very professional at the wedding, but perhaps more importantly he was always very prompt and helpful in all our communications prior to the event. That was definitely helpful to a nervous bride :). His song selections during the cocktail hour were wonderful, and many guests complimented his talent. I would recommend him to anyone for any type of event!
Wedding•Reviewed on June 26, 2009•From East Providence, RI
I'm giving Don a 5 only because your scale doesn't go any higher. Don was such a professional and extrememly accommodating to our requests. His talent doesn't even compare to other musicians I've hired or have seen at special events. Several of my guests commented on how great the selection of songs were. Even with how busy he is, Don went out of his way to learn one of my favorite songs so that I could walk down the aisle to it. That meant the world to me. I would absolutely positively recommend Don as the musician for your special event.
Wedding•Reviewed on August 5, 2007•From Ipswich, MA
Don is extraordinary. We LOVE him! he was sweet and accommodating and ridiculously talented. Don was a critical component in making my wedding day a dream come true. Thank you!!
Corporate Function•Reviewed on October 25, 2018•From Nashua, NH
Don was fantastic from start to finish. From initial coordination of the event, through the performance. He played wonderfully in the variety of styles that were requested, and guests repeatedly made it a point to mention how wonderful the music was. I will absolutely be working again with Don in the future.
Wedding Ceremony•Reviewed on September 29, 2018•From Ludlow, VT
Don was absolutely fantastic. Very prompt with communication, very appropriate pricing for the services and time, and very professional! He arrived early and I saw him at one point helping my florist! He blended in perfectly but stuck out in all the right ways. We used Don for our ceremony and cocktail hour and I wouldn't have changed a thing! Highly recommend!
Wedding•Reviewed on August 18, 2018•From Newport, RI
Booking Don for our small wedding last Saturday was one of the best decisions we had made. We booked him two weeks before the wedding, exchanged a bunch of emails sorting out song choices and he showed up and turned our backyard wedding into a beailutiful song filled classy affair. He was an absolute pleasure to work with and we would recommend him to anyone.
Wedding•Reviewed on March 25, 2006•From Arlington, MA
We were very fortunate to find Don for our wedding ceremony. We had exactly 2 weeks to throw everything together and thought we would have to compromise on a quality musician to accomodate our request. Not true! Don was prompt in his reply and was very professional in his repore but most importantly is a very good musician. We wanted someone who could play classical and contemporary music, it was alot to ask of a musician, but he did both beautifully. We also dumped the burden of song choice on his lap and not only were we very satisfied with his choice of songs but we were very satisfied with his musicianship. In addition, his performance was tireless- he continued to play for the entire three hour period with only a couple of very short breaks. Our wedding DVD confirms the wonderful ambiance Don's performance added to the occasion. Thanks Don for being part of our special day! Oncore! ONCORE!
Wedding Ceremony•Reviewed on May 20, 2018•From Wellesley Hills, MA
We had Don come to the Wellesley College Club to play for our wedding ceremony and following cocktail hour. We could not have been happier. Don is prompt, professional and a very talented guitar player. Once he knew what kind of ceremony we were interested in he had some fabulous recommendations for accompaniment. Thank you Don for helping to make our day so special. B & L, Wellesley, Ma
Wedding Ceremony•Reviewed on September 21, 2019•From Wolfeboro, NH
Don was great! We gave him a bit of a unique request to play our ceremony processional accompanied by my sister on viola. Then he played a custom request for our recessional. He was professional, flexible and accommodating throughout the entire planning process. His music was beautiful and really set the right tone for our wedding - warm and casually elegant. I highly recommend Don for anyone looking to have guitar for their ceremony. Thank you, Don!
Wedding•Reviewed on May 16, 2009•From Windham, NH
Don was wonderful!!! Planning my wedding was very stressful up to the last dance, but no worries went to DON, he was early, all set up in two locations (ceremony and cocktail hr) and played amazingly!!! He even performed a special song with my younger sibling, he went way above and beyond...If you are looking for a great professional musician, who is actually affordable, Don is the one for you, THANK YOU SO MUCH DON, the Hicks.
Wedding•Reviewed on September 20, 2008•From Salem, MA
Don was GREAT! He worked up a special arrangment of a song a requested to walk down the aisle to, and he played many ohter songs so i could choose what it was i wanted to play for the other songs used at our wedding ceremony. He did an excellent job and all our guest were talking about how much they loved the music! Thanks Don you helped make our day beautiful!
Wedding•Reviewed on July 21, 2007•From Salem, MA
Don was fantastic! He was extremely professional, on-time, a good communicator leading up to the event and he exceeded every expectation we had. Don was a gentleman all the way around and we received nothing but raving compliments from our wedding guests about his playing. I strongly recommend Don Sanni. Thank you Don! Brian
Wedding•Reviewed on August 8, 2008•From Dedham, MA
Overall experience was a 10! Don is very professional, talented, enjoyable to talk with and flexible. He added a lot to our wedding, both in the planning and the playing, and our guests let us know how much they enjoyed his talent.
Wedding Ceremony•Reviewed on September 14, 2019•From Sturbridge, MA
My wife and I hired Don for our wedding on 9/14 at the Publick House in Sturbridge, MA. Working with Don was easy - we booked through gigmasters and had a phone call to work out details. Don coordinated with our DJ to ensure the sound would be perfect for both the ceremony and cocktail hour. As for the music - we asked Don to play some Celtic music and some of his originals (check them out!) before the ceremony, a couple specific pieces during the ceremony, and some pop covers during the cocktail hour. The guests were very pleased with Don's song choices and his skillful renditions. My only regret is that I was too busy to thank him more profusely in person!
Wedding•Reviewed on September 2, 2012•From Thetford, VT
It was an absolute pleasure working with Don. He is an excellent guitarist, he gave us ideas of a number of songs to play at each stage of our wedding, and he even learned a new song for us. Several of our guests remarked afterwards about Don's beautiful playing. On top of all that, Don provided his own sound amplification for our outdoor wedding and for our officiant. Thank you, Don, for making our day incredibly special. We highly recommend Don for your event.
Wedding•Reviewed on August 10, 2019•From Hampton, NH
Don was very communicative, learned a special song just for our wedding, and provided the beautiful entertainment for our guests. He was very flexible and came early to set up and meet us. I would highly recommend him!