Back to profile
The Rupert Duncan Country Band Reviews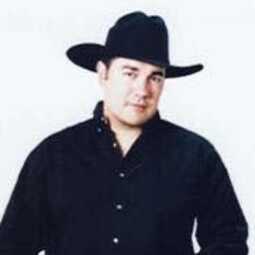 Avg 5.0 | 25 Reviews

Country Band from Rio Linda, CA

51 Verified Bookings
Starting at $1,500 per event
---
25 Reviews for The Rupert Duncan Country Band
Celebration•Reviewed on April 9, 2022•From Sonoma, CA
The Rupert Duncan Country Band was a tremendous addition to our party! Everyone loved them and kept on asking us where we'd found the band. Rupert was great at communicating and confirming all the details leading up to the event and arrived with plenty of time to get set-up for the party. His band members were all very friendly and the sound quality was excellent. We hope to be able to make this an annual party and bring the band back next year (if not sooner)!
Community Event•Reviewed on July 14, 2012•From Sacramento, CA
Rupert Duncan was a pleasure to work with. He was willing to jump through some corporate hoops in order to play at our summer bbq event. Rupert and his band showed up early to setup and had the residents of Lincoln Crossing dancing in no time. The band even stayed longer than expected to play some crowd requests. I would definitely recommend this band to anyone looking for some great live entertainment. Thanks Rupert!
Private Party•Reviewed on June 23, 2012•From Loomis, CA
You guys were fabulous! I can say that because the fiddler was elsewhere engaged and I believe she is the only female. You had the party up on their feet by the first song and we thoroughly enjoyed your tremendous talent. Thanks again for a memorabl evening.
Anniversary Party•Reviewed on April 7, 2012•From Loomis, CA
The Rupert Duncan Band was perfect for my parents' 50th wedding anniversary party! Rupert was very responsive in planning the event, and graciously accommodated all of our requests. All of the band members were very professional and nice. The sound system was excellent, the musicians were quite good, and the song selection (from a diverse repertoire) was very well suited for the occasion. They followed the flow of the party beautifully. I heard many comments from the guests saying how much they enjoyed the band. In short, they are a great party band that can get people dancing (fast or slow), and keep the crowd happy. Highly recommended!
Community Event•Reviewed on December 10, 2011•From Round Mountain, NV
Rupert Duncan not only were a wonderful band, but very professional and personable men! They made the night a wonderful time for all that attended, and with their very good music and the variety, we danced alot! They even played an extra set as we were still dancing and enjoying the music so much. We appreciate them traveling here and putting on a fantastic show. We would love to have them back sometime in the spring or summer. THANKS ALOT GUYS, Merry Christmas, Happy Holidays and Happy New Years!
Club Event•Reviewed on June 26, 2010•From San Rafael, CA
This Band everything they said they were. We will hire them again.
Fundraiser•Reviewed on September 12, 2009•From Carmichael, CA
The Rupert Duncan Band did a phenomenal job playing at my church fundraiser. Rupert was extremely pleasant and cooperative during our phone conversations. The band was on time for their set up and started playing on time. The Rupert Duncan Band went out of their way throughout the evening to be flexible with our schedule and played great music which helped make our event a big success. I highly recommend the Rupert Duncan Band to anyone who is looking for a top notch country band.
Birthday Party (Adult)•Reviewed on June 20, 2009•From Pilot Hill, CA
Great! We had so much fun and really enjoyed these guys!
Graduation Party•Reviewed on June 6, 2009•From Woodside, CA
The Rupert Duncan Band was fantastic! Thanks for doing everything that you promised. Your musicianship was superb and the crowd had a wonderful time!
Wedding•Reviewed on September 27, 2008•From Saint Helena, CA
While searching for a band to play our wedding, we happened upon the Rupert Duncan band on Gigmasters. After seeing them at a local tavern, we were so impressed with their sound and the talent of the band's members that we decided to book them without listening to any other bands. The arrangements for our wedding were very easy to make, as the band was extremely accommodating and professional. When the Rupert Duncan Band started their first song, the dance floor was instantly packed. We knew they were going to be an outstanding alternative to the typical ho-hum DJ, but they completely blew us away by keeping the party going all night. Great job! Robin & Chris
Birthday Party (Adult)•Reviewed on August 2, 2008•From Rutherford, CA
These guys were amazing!! So professional from the very beginning. Very responsive to phone calls, email messages, etc. They absolutely MADE the party...We had a ROCKING great time the entire night. They wore us all out...Wonderful! I can hardly wait for my next Barn Dance...They will be the first on my list to call. Thanks, Rupert! Ya'll were wonderful!!
Birthday Party (Adult)•Reviewed on July 27, 2008•From Bend, OR
Rupert and his band were fantastic! In the months leading up to our event they were very easy to communicate with and equally professional. On the day of the event, they arrived on time, with professional gear, and rocked our party! They even learned two special request songs that were huge hits. I would recommend The Rupert Duncan Band to anyone.
Dinner Dance•Reviewed on July 19, 2008•From Camino, CA
They were an absolute knock out! They really exceeded any expectation I had and delivered a first class performance. The crowd woudln't leave and kept asking for more. Rupert kept on playing for the fans. Tom Brown Primus Vineyards
Birthday Party (Adult)•Reviewed on June 28, 2008•From Saratoga, CA
Everyone at the party made comments on how great the band was! They put on a great show and seemed really engaged in the event. They were great and we really hope to come up to their "neck of the woods" and watch them play again!!! Barbara Johnson
Private Party•Reviewed on June 7, 2008•From Meadow Vista, CA
They were completely wonderful. Tons of fun, and very talented. Everyone is still talking about the party, and when we do it again we will definitely be calling!
Birthday Party (Adult)•Reviewed on April 19, 2008•From Woodside, CA
This feedback is way overdue. Rupert and the boys drove out from the Central Valley to the Pennensula for a party my brother and I were throwing for our Parent's 60th birthdays. Not only were they willing to drive out for the gig, they were there early!! For as haphazard as the format of the party was, Rupert and the guys were totally accomodating to all our needs. "play for a little while until my parents show up", "take a break for a little while so we can give a presentation", "jump back up and keep playin'". No matter what we asked, Rupert and they guys did it with a smile on their face! Oh, did I mention that they were ROCKIN'? Cause they most def were!
Private Party•Reviewed on February 3, 2008•From Modesto, CA
Rupert and the band were just what we were looking for, a great blend of country and rock for a diverse crowd at our yearly company "kick off" party. They were there on time ready to go and were very accomodating with song requests. I was very pleased with their performance and was told by many how much they enjoyed the music, Rupert and his boys tore it up!!! I hope we can get them back for next year's event... Thanks again, Dan
Wedding•Reviewed on September 22, 2007•From Red Bluff, CA
These guys are the best! The only day in September that it rained we had an outdoor reception. They had no problem moving all their stuff into the carport and playing. Our reception turned out fabulous and they kept the party going all night long! We had so many guest ask us for their contact info. In fact all of us are trying to come up with a reason to have them back! I cant even think of the words to describe just how wonderful, fun, and professional they are! We love The Rupert Duncan Band and highly recommend them for any event!!
Community Event•Reviewed on September 15, 2007•From Marysville, CA
The entire band was very accommodating to our needs, adjusting to last minute changes in performance times and allowing us to use their microphones for other entertainers during our annual Base Picnic and Day for Kids event. Although primarily country music was played, their abilities transferred to some 70's and 80's music as well. We will definitely book them in the future for our base-wide events entertainment. Thank you for a job well done.
Christening•Reviewed on August 25, 2007•From Pleasant Grove, CA
They were great! We had guests that ranged in age from 4years old to 70+ and everyone enjoyed the music!
Private Party•Reviewed on August 18, 2007•From Rio Linda, CA
The Rupert Duncan Band was fantastic! From first contact to the end of the party they were accomodating, professional, entertaining and really tons of fun. We were suprised at their strong vocals and willingness to take requests outside their wide range of Country songs. We will be hiring them again at least once a year for our annual party and would recommend them to anyone. We were uneasy hiring a band from the interenet... What a wonderful suprise! It was a very sucessful night. We requested they stay and enjoy themselves, nobody wanted to see them leave (including my 83 year old mother which they sang a special song. Hire them, you will not be disappointed!!!
Corporate Function•Reviewed on February 2, 2007•From Davis, CA
I would recommend the Rupert Duncan Band for any event. They're the greatest!!!! Rupert is really hot!! Please check them out and see for yourself, you will not be disappointed. I would hire them for a repeat show.
Wedding•Reviewed on September 19, 2008•From Incline Village, NV
They we great, very friendly and very accomodating.
Community Event•Reviewed on July 21, 2012•From Fortuna, CA
They are easy to deal with. Rupert Duncan was easy to get a hold of and would keep in touch. The band did everything that was asked of them. They put on a good show.
Event•Reviewed on July 19, 2012•From Susanville, CA