Back to profile
Davez Not Here Reviews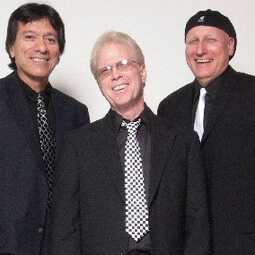 Avg 5.0 | 41 Reviews

Cover Band from Thousand Oaks, CA

46 Verified Bookings
Starting at $450 per event
---
41 Reviews for Davez Not Here
Sort:
Restaurant Event•Reviewed on June 10, 2023•From Port Hueneme, CA
Professional. Punctual. Amazing vibe. Davez Not Here will elevate any event. Every member of the group is friendly and willing to adapt to the event needs. Bring life to your event with this band! Would recommend to any friend or family.
Review by Rita DeBenedictis A.
Birthday Party (Adult)•Reviewed on March 19, 2023•From Santa Fe Springs, CA
We had Davez Not Here perform for a 70th Birthday Party, they were just terrific. Every aspect of my interaction with them was professional and top notch. We had some specific musical requests and they were very accommodating. I was impressed to find that they had learned new songs in order to meet our requests. We also had some odd ball requests like having a guest play along with the on a kazoo and they were very good sports about it. We had a great time, everyone enjoyed the music and they made me want to throw another party just so we could hire them again.
Baby Shower•Reviewed on November 12, 2022•From Woodland Hills, CA
Oh my god, they were amazing, my guests were begging me to keep them longer and ask them to come back. Everyone loved them. Great performance and very professional. Thank you
Birthday Party (Adult)•Reviewed on September 21, 2019•From Los Alamos, CA
Celebration•Reviewed on August 24, 2019•From Ventura, CA
We had a 60s party for our senior residents, I was extremely happy with Davez Not Here band, they were here on time, and understood the setting and the audience they were performing for. They Curated a series of hit songs that were great for any 60s party environment. we will definitely be hiring the band back again!!
Birthday Party (Adult)•Reviewed on April 27, 2019•From Northridge, CA
Davez Not Here was great! They were very professional and easy to work with!
Birthday Party (Adult)•Reviewed on March 2, 2019•From Riverside, CA
We definetly loved this band!! We hired davesnothere for my moms 50 birthday and it was aswome!! Everything you would want from a band!! Thanks guys for making this extra special!!!
Birthday Party (Adult)•Reviewed on January 26, 2019•From Moorpark, CA
We loved having Davez Not Here at my mom's surprise party. The communication from the time of booking up until the party date was excellent. They were so accommodating and friendly, not to mentioned extremely talented. They had a great set list of all our favorites and everyone enjoyed the music whether dancing or singing along. Thank you so much Davez Not Here. You made the party! We hope to have you at another event in the future. Best, Jen
Christmas Party•Reviewed on December 8, 2018•From Redlands, CA
We booked Davez Not Here for our Christmas party and we couldn't have been more pleased. We weren't too sure what to expect when booking them, kind of a shot in the dark. But coordinating prior, Dave was very obliging and worked great with us. They showed up on time and performed so much better than we expected. They were such a big hit at our party, all of our customers and clients raved about how great the band was. I personally hit it off with them and I would use them again for any event or venue that I am involved in. I couldn't recommend them more highly!!!
Birthday Party (Adult)•Reviewed on March 24, 2018•From Burbank, CA
Davez Not Here was awesome live and the perfect addition to my music loving dad's 70th birthday. They rocked the house and everyone loved having them!
Birthday Party (Adult)•Reviewed on August 26, 2017•From Saugus, CA
Daves not here is an awesome entertaning talented group of guys and will be using them again for upcoming events. They learned new songs just for my party per request. Highly recommend this group
Dinner Dance•Reviewed on May 27, 2017•From San Pedro, CA
Great energy, Kept our guests involved and dancing. Many people stayed for the whole program so we know they had a great time. Music selection perfect for our group. Seal Beach Yacht Club
Private Party•Reviewed on October 29, 2016•From Bakersfield, CA
Davez Not Here were great! The whole group was so friendly. All our friends had a great time. Good dance music! We would definitely book them again. Thanks Dave
Anniversary Party•Reviewed on September 3, 2016•From Bakersfield, CA
They were a great group of guys who put on a great performance! Our guests really enjoyed them.
Wedding Reception•Reviewed on May 21, 2016•From Bakersfield, CA
Davez Not Here played at my wedding reception and was fantastic! They were professional, on time, and great musicians. They even traveled outside the area to accommodate the location of the reception. I highly recommend Davez Not Here for all types of events and would use them again.
Wedding Reception•Reviewed on April 16, 2016•From Commerce, CA
Davez Not Here performed at our wedding and they were just lovely. After my wedding my guest kept telling me how much they enjoyed the band! Dave kept making sure everything was fine and if I had any special request they made it possible. I would definitely recommend you have them at any of your events. They're entertaining and talented. You'll definitely have a good time. They'll definitely stay on my mind for future events. Thanks to the band for making my wedding what it was. You guys were awesome!
Private Party•Reviewed on October 10, 2015•From Beverly Hills, CA
A true rock and roll band from the past. They were very good. All of our guests, young and old, enjoyed them. Their set up was very professional with cool lighting that really set off the band. They arrived on time, even early and set up with no help or equipment needed from me, except an electric outlet. I highly recommend them.
Birthday Party (Adult)•Reviewed on September 12, 2015•From Alhambra, CA
We are so pleased that we selected Davez Not Here for our event. Dave quoted us a reasonable price and was very prompt in answering any questions that I had. The band showed up early to set up and were ready to go exactly on time. They had an amazing set list, from the oldies but goodies all the way up to some present hits. Dave checked in with me throughout the night to make sure we were enjoying the music - and we definitely were! They are usually a trio, but we lucked out and Dave's sister, who is an accomplished musician, was able to join them for the night. I just know if we have another large event, we are going to call Dave and beg them to play for us again!
Baby Shower•Reviewed on August 8, 2015•From Chatsworth, CA
The band was professional, on time and continue to hear positive remarks on them. Everyone enjoyed the band very much and the only thing I would of done differently is had them for longer because they were awesome!
Birthday Party (Adult)•Reviewed on July 25, 2015•From San Juan Capistrano, CA
Davez Not Here was a great addition to my Mom's 60th surprise party. They arrived early, checked in with me throughout the evening to see how everything was going, and they even brought my mom a birthday card and took photos in the photo booth we had setup. They were great fun, and such a pleasure to work with. Many of our guests were interested in where I found them, and asked for their contact info for the future. I would reccomend them to anyone who is looking for a quality, reliable fun band for their event.
Birthday Party (Adult)•Reviewed on June 27, 2015•From Granada Hills, CA
It was my 50th Birthday but Davez Not Here were the center of attraction, for sure! The music was wonderful, I could not believe how great they sounded and my guests were very impressed, all were asking where I found the band! Their song selection blended with the list I gave them was also perfect! Davez Not Here absolutely made my party memorable and I will ask them to come back the first chance I get. I highly recommend them to anyone looking for an awesome band!
Birthday Party (Adult)•Reviewed on October 11, 2014•From Chatsworth, CA
Excellent band! Everyone at the party enjoyed them. We ended up asking them to play for an additional hour. We will definitely ask them again to play in our future parties! Thank you gentlemen. You are awesome!
Birthday Party (Adult)•Reviewed on September 20, 2014•From Newbury Park, CA
INCREDIBLE! excellent performers, professional, FUN, TALENTED, punctual. everyone LOVED davez not here and they are the reason for the success of our party! we want to have another party just to have them play! HIGHLY recommend davez not here!
Celebration•Reviewed on May 3, 2014•From Huntington Beach, CA
What a great band! We loved them and danced all night! We would hire them again for sure! BIG thanks to the BAND!
Wedding Reception•Reviewed on April 4, 2014•From Bakersfield, CA
Davez not here was very professional . They emailed tested and called prior to the event and whenbthey showed up it was on time they set up quickly and started playing songs they even help me because I didn't get all my songs ready for them so they chosed some for us . they even played over the time and was very very friendly not just to is but our guests to . I would definitely recommend them to everyone... They even brought us a card for our wedding and emailed us after wishing a great honeymoon . They showed up dressed too impress and played amazing. This is the band to hire... Thank you Davez not here for playing at our wedding Mr.& ,Mrs. Rockow