Back to profile
Drivetrain Reviews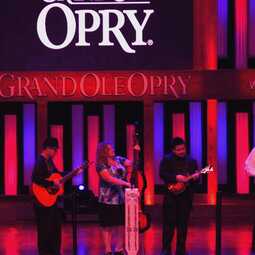 Avg 5.0 | 130 Reviews

Country Band from Lewisburg, TN

193 Verified Bookings
Starting at $750 per event
---
130 Reviews for Drivetrain
Sort:
Grand Opening•Reviewed on November 18, 2023•From Chapel Hill, TN
They were wonderful! I can't wait to have them back!!
Corporate Function•Reviewed on May 23, 2023•From Nashville, TN
Drivetrain was a perfect fit for this event! They were professional and easy to work with. Their song selection and performance was exceptional. I received nothing but praise and positive feedback from attendees. I'll definitely use them again for future events.
Corporate Function•Reviewed on May 2, 2023•From Nashville, TN
As the head of our event committee, it's up to me to choose the catering and entertainment for our events. It's always a concern having not seen many of the performers ahead of time. Drivetrain's online samples sounded great and, as soon as they started playing, I knew I had made the right choice. They arrived early, dressed appropriately, and set the perfect mood for our event. We will definitely hire them again!
Wedding•Reviewed on September 24, 2016•From Fairmount, GA
In one word, fantastic. I was suspicious of all of the 5 star reviews but after watching them and working with Yvonne and the band, I have to say that they are all spot on. We hired them for our daughter's wedding and all I had to do was tell them what I wanted and they did the rest. They even helped MC the event. They played wonderfully during guest seating, did a 3 piece acoustic during cocktail hour and did an electric band after dinner.They had the dance floor full all night even with our tough crowd. Yvonne, Randy, and the band are total professionals that seem to read the mood of the crowd and then respond to what they want We had so many complements. Thanks!!.
Drivetrain:
Thank You Ken for this wonderful review!!! We hear the 5 star skepticism often. We treat each wedding day with a unique approach based on each couple's music vision. It is so nice to see that all of our effort to make the music just right for their day is appreciated.
Concert•Reviewed on September 17, 2016•From Atlanta, GA
This was the best decision I've made in quite a while hiring Drivetrain. I wasn't totally sure about them at first, they looked to be musically proficient, but limited in their ability to perform different genres. Boy was I WRONG !!! I was very pleasantly surprised that they were able to go from one genre to another effortlessly. It was funny watching our friends try to get off the dance floor only to be drawn right back up again and again, the best dance party I've ever been to. The music was great, but the professionalism was second to none. If Miss Yvonne had not been one of the best vocalist I've ever heard, I'd swear she was a professional emcee.
Wedding•Reviewed on October 24, 2015•From Tarrytown, GA
Awesome!!!! Very professional. Drivetrain made the wedding fun. They interact with the crowd and know how to keep the party goin. They played ceremony music and it was beautiful and handled the talkin. Hire this band and let them go with it you won't be disappointed. Thanks drivetrain for a great time, Wil
Wedding Reception•Reviewed on October 24, 2009•From Roswell, GA
Drivetrain was fantastic! We hired them based solely on previous reviews and were not disappointed. All of our guests were raving about them and all had a wonderful time. The music during dinner was perfect and the first dances were great, then they had everyone up dancing. They are so talented and on many songs I liked them better than the original artist. For our UNC Chapel Hill graduates, Carolina In My Mind was a HUGE hit and they are all still talking about it. And over and over we heard from our guests that it was the best wedding reception they had been to. The band was so talented and professional and I would hire them again without hesitation.
Corporate Function•Reviewed on September 15, 2016•From Atlanta, GA
Great Band and Great people!!!
Wedding•Reviewed on April 10, 2016•From Atlanta, GA
Yvonne and Randy and their musicians are outstanding !! Every request was handled perfectly by Yvonne. She was SO helpful with the suggestion of music and the timing. Her announcing was so well done and everyone enjoyed the cute way she announced the garter toss etc. People were dancing and singing along . I can't thank them enough and would definitely recommend them to anyone wanting live music for an event.
Grand Opening•Reviewed on October 12, 2023•From Petros, TN
Wedding•Reviewed on April 9, 2016•From Madison, GA
Drivetrain was the perfect band for our wedding. They did a great job balancing our requests with other favorites, and they knew how to read the crowd and keep everyone involved with their sets. Our guests danced the entire time, and several even joined in with the singing and dancing on stage. Yvonne was an amazing emcee, and the entire band did such a great job. Everything ran incredibly smoothly. The music was amazing, and we have received so many compliments about the band. I would recommend Drivetrain to anyone looking for great music and a great time.
Church Service•Reviewed on November 10, 2007•From McDonough, GA
Drivetrain was wonderful. They were so, so friendly and accomodating, it felt like I have know them my whole life. They came in and did an outstanding job. I would highly reccommend Drivetrain to anyone who wants a quality group with friendly service. I can not say enough good things about Drivetrain. Thank you guys!
Wedding Reception•Reviewed on May 2, 2015•From Duluth, GA
Yvonne was very accommodating with our different requests. It was so nice to work with a band that would play bluegrass during the cocktail hour and then a party band during the reception. I would definately recommend them to others!
Wedding•Reviewed on April 25, 2015•From Athens, GA
Having Drivetrain play at our wedding was such a delight! These performers were so engaging with our guests...they even jumped into the crowd to dance with us. Booking was easy and their setlist (both reception and ceremony) is awesome! Loved every minute
Wedding Reception•Reviewed on October 4, 2014•From Hilton Head Island, SC
Fantastic band for a wedding reception!! Yvonne was great with all communications. She understood what we wanted in terms of song mix. They played quiet background music during cocktails and had the dance floor hopping and rocking after dinner. She and the band accommodated our special requests (they backed my four brothers and me singing a special song for the bride). She ran/directed the reception beautifully--she took all the worry from us. Everything about this band was smooth and professional. I give them my absolute highest recommendation.
Wedding Reception•Reviewed on April 6, 2014•From Cave Spring, GA
Very professional, learned a bunch of songs just for us...they were great! Highly recommended and versatile.
Corporate Function•Reviewed on January 9, 2014•From Atlanta, GA
Wedding•Reviewed on June 8, 2013•From Marietta, GA
After carefully researching all the bands on this site we decided on Drivetrain due to their ability to provide a full wedding package with classical ceremony music, acoustic band for cocktails, a DJ/MC for the entire event and a 7 piece variety band for the reception. I wasn't sure what we would get at such a bargain for all. We were BLOWN AWAY by the quality and professionalism of every part of our music. I am a music major and could not believe how well they executed such diverse styles. Thank You Drivetrain for a musician's dream wedding!
Wedding•Reviewed on September 15, 2012•From Buford, GA
Drivetrain was the perfect band for our wedding! With excellent communication, professionalism, and talent we couldn't be happier with our experience. We gave them ideas of the type of songs we wanted to hear. Saying that, we told them to play what they needed to keeping the festivities going and they did just that. Driverain read the crowd and brought the party. I've never seen a dancefloor fill up so quickly. Thank you Drivetrain for a wonderful night
Wedding Reception•Reviewed on July 29, 2012•From Highlands, NC
I could go on and on about how much I loved the band forever and ever! There was not one thing I could say they needed I improve on. My guests loved them as well and I already told the band I want them at my sisters wedding :)
Corporate Function•Reviewed on May 1, 2012•From Dawsonville, GA
Drivetrain did an awesome job at our corporate event! They got all the little things right (on time, professional, etc.), of course. But I was most impressed with their skills as muscians and as entertainers. Definitely recommended!
Wedding Reception•Reviewed on March 10, 2012•From Auburn, AL
Drivetrain was great! They played at our ceremony and reception and did an amazing job at both! I highly recommend them for weddings!!
Wedding Reception•Reviewed on December 30, 2011•From Nashville, TN
We were looking for a band who did a little bit of everything to play at our Nashville wedding. We came across Drivetrain and loved them right away. Since we had guests of all ages we wanted to supply a variety of music so that everyone would enjoy it. Yvonne was wonderful at helping us pick exactly what we were looking for. They learned the songs for the ceremony and played them beautifully. We could not have asked for a more energetic, engaging, and KIND group of people to work with! Definitely recommend them!!
Wedding Reception•Reviewed on September 3, 2011•From Lawrenceville, GA
Drivetrain was everything I was looking for for our son's wedding reception. Not only did they have great talent, they were fun and personable. They accommodated all requests and just energized the crowd, getting almost everyone on the floor. I can't say enough great things about them...they were perfect in every way!
Private Party•Reviewed on August 20, 2011•From Dacula, GA
Great band and very professional. Would and will use them again.