Back to profile
Abe One DJ's Reviews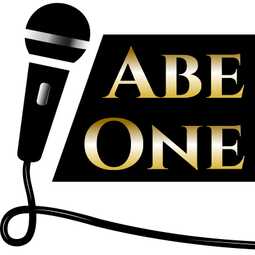 Avg 5.0 | 53 Reviews

DJ from Dallas, TX

269 Verified Bookings
Starting at $800 per event
---
53 Reviews for Abe One DJ's
Wedding•Reviewed on September 24, 2022•From Fort Worth, TX
DJ Tanner exceeded all of my expectations. Our guests have literally not stopped talking about him. He had the room dancing on tables as soon as dinner was over (even before the alcohol was consumed) I have never seen a better DJ in my life and I have been to MANY weddings. Thank you Abe One DJ's!
Wedding•Reviewed on September 23, 2022•From Cleburne, TX
DJ Blue, was our Abe One Dj, he was so easy to work with. He was so nice, flexible and had great ideas, and really took the time to get to know us throughout the process. He displayed attention to detail to ensure the lighting and the music went exactly as it should and really and really complimented the space. I chose these guys because they were the absolute right choice! Best in the Business!
Private Party•Reviewed on September 15, 2022•From Plano, TX
We had a lot of last-minute changes before the Party due to COVID, and DJ Clyde of Abe One DJ's saved the day. With each song, he knocked it out of the park and transformed our intimate dinner party into the ultimate dance party. We love you, and we thank you!
Celebration•Reviewed on September 14, 2022•From Fort Worth, TX
Thank you, Tanner, and Abe One DJ's! .They have amazing online tools that made the planning process seamless. Will optimizes the process to meet our needs in the planning stage. Tanner went above and beyond to make us happy.
Community Event•Reviewed on September 14, 2022•From Saginaw, TX
Choosing Will for our Community Event was the easiest decision. We booked him after Will Shumate had him call us. He connected easily with our wedding guests, making the who experience fun and easy going. He was so responsive. Will was a crowd pleaser. Thank you Abe One DJ's - You are the best!
Family Reunion•Reviewed on September 14, 2022•From Granbury, TX
Our Abe One DJ David was such a joy to work with. Will Shumate was recommended by our venue then Will sent David. We weren't so sure at first, but Will assured us he would be all this and more and so he WAS!!! Abe One DJ's was our favorite vendor on our special day and we owe all the success to them. It was THE party of parties!!!
Wedding Reception•Reviewed on January 8, 2011•From Roanoke, VA
We had a very detailed wedding event. Our ceremony was complex and every song was orgainized for the reception. Timelines had to be met and every introduction had to be made at proper times. The reception was to be care free and fun. Will Shumate exceeded all of our complex expectations and went beyond the call. He is very talented at reading the crowd and playing the right music to fit the masses. I know that we were asking for a lot but Abe One was spot on! OUTSTANDING!
Christmas Party•Reviewed on December 16, 2010•From Roanoke, VA
Our Christmas party was very fun! Will had everyone up singing and dancing all night. He has that deep radio voice and everyone loved his song selections. Our groups age ranges from 18 to 70 and I think he provided the perfect balance for both young and old. Nobody wanted to go home at the end of the night. Can we book Will again next year?
Christmas Party•Reviewed on December 24, 2010•From Roanoke, VA
Extremely accommodating! We contacted Abe One Dj's on very short notice. They responded quickly when we contacted them. The whole process was turn key. Every detail was followed through and our guests are still talking about the party. Outstanding customer service and a night of fun we'll all remember. Abe One is the BEST!
Club Event•Reviewed on November 12, 2010•From Roanoke, VA
I have been reading the positive feedback and heard great things about Abe One. I knew that they did stellar work at wedding receptions. My husband and I are in the nightclub business so we decided to try them. WOW! I was very impressed with Mr. Shumate's music selection. I have been to many karaoke shows here in the NRV and I must say Abe One Deejays and Karaoke delivered in spades and our cash registers don't lie. The customers are very happy with the great mix of music thay they provided and we will use them again! Thanks Will. You are the real deal!
Wedding Reception•Reviewed on September 18, 2010•From Winston Salem, NC
Abe One Deejays was very good at what they do. We gave them a song list but when the dancing was seeming to die down, they would change the song making it sound good. I would recommend them to anyone who asks.
Club Event•Reviewed on November 27, 2010•From Blacksburg, VA
We have used Abe One Deejays and Karaoke on serveral occations. We are very pleased at every event. They continue to outdo themselves every time. Besides the great work they do at wedding receptions, we've discovered their ability to 'rock the house' and nightclubs as well. The karaoke they do is simply unmatched. There's none better! We will gladly use them again with the highest recomendations. Thank you Will. You are the BEST!
Wedding Reception•Reviewed on August 28, 2010•From Morgantown, WV
I would recommend Abe One Deejays to everyone! Will was so helpful, and everyone loved the music. It was exactly what I wanted out of my wedding reception. It was the perfect blend of new music and older music that everyone could tap their feet too. USE ABE ONE DEEJAYS!!!! You wont be disappointed!
Restaurant Event•Reviewed on June 3, 2010•From Richlands, VA
Outstanding night! Not only is Will Shumate the owner very talented, ive seen many of the Abe One Dj's in action. Breeze was an American Idol contestant and what a singer. Scot Garner 'hooks' is great on the mic and has total control of the room. I've seen other djs on the team like Phillip Taylor and Brian Reznor in Beckley who both do great jobs. The new kid Brent is a real up and comer and Gary Knapp is an old pro. Will does a great job with the Abe One team and it shows!
Wedding Reception•Reviewed on June 5, 2010•From Summersville, WV
They were very effecient! On time and did a great job entertaining!
Graduation Party•Reviewed on May 15, 2010•From Elkin, NC
They were awesome! Definately hiring them again for my next party!
Wedding Reception•Reviewed on May 29, 2010•From Ivanhoe, VA
Over the evening was a success. The DJ stayed till 11pm even though he was only contracted to stay till 10pm. He got out and danced with everyone which made everyone comfortable to get up and dance. Thanks Abe DJ for doing my wedding.
Wedding Reception•Reviewed on May 8, 2010•From Stanardsville, VA
Gary did a great job, he was friendly and fun. AWESOME JOB!!!!
Festival•Reviewed on April 23, 2010•From Ashland, VA
great night with great music. just wish we had more time.
Fundraiser•Reviewed on March 17, 2010•From Roanoke, VA
Abe One Deejays with Will Shumate was incredible!! Our group raised more than 5,000 with the karaoke challenge alone. Will is responsible for our event's success. He is personality plus. We got much more than we asked for. Not only is he a stellar Dj, he is an outstanding Emcee. You can witness by his years on the radio that he can really get the job done and our group will use his services for all of our Roanoke city events. We had no idea how successful this event would be and we credit Will Shumate and Abe One for making this fundraiser one to remember. OUTSTANDING!
Club Event•Reviewed on November 20, 2010•From Blacksburg, VA
Prom•Reviewed on March 13, 2010•From Louisa, KY
Our annual Sophomore Party was a great success! Our students had a blast. They danced all night and enjoyed the Karaoke. Will and Scott were very personable and kept the party going until the last song. Students were commenting, on the way out the door, that they wanted these guys back again soon! DeeJay's make a party and our party was awesome! Thanks again!
Restaurant Event•Reviewed on May 27, 2010•From Richlands, VA
Excellent presentation. Will is an outstanding people-person. His ability to handle music requests and keep the room upbeat and fun is amazing. From weddings to everyday events, you'll find none better. We will hire Abe One again.
Family Reunion•Reviewed on July 25, 2009•From Wytheville, VA
We had the greatest time that we wanted to party all night. The DJ's were fun and friendly but professional at the same time. We wil definately hire them for our next event.
Abe One DJ's:
Fun yet Professional. That's Abe One Deejays and Karaoke. We have hosted more than 5,000 events just like yours since 1977. Thanks to you Beverly Abe One is number one in the entire State of Virginia on gigmasters.com. Abe One is also the top rated Dj's in North Carolina and West Virginia too.
Event•Reviewed on July 18, 2009•From Fayetteville, WV
Wow! What a great party Will put together for us!!
Abe One DJ's:
You didn't tell me we would have this much fun! Thank you Renee. The class of '79 rocked the woods. The outing was nestled in the woodland of beautiful Fayette County West Virginia. This had to be one of our banner outdoor events. It was amazing how fun and how perfect the evening ended. Remember, you are always #1 with Abe One!