Back to profile
Cjam Music & Karaoke Reviews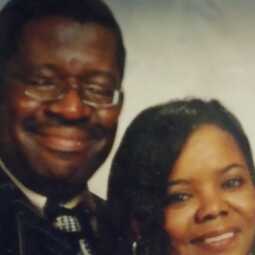 Avg 5.0 | 56 Reviews

DJ from Taylors, SC

109 Verified Bookings
Starting at $200 per event
---
56 Reviews for Cjam Music & Karaoke
Christmas Party•Reviewed on December 8, 2010•From Fort Mill, SC
We thoroughly enjoyed CJAM. They got the crowd involved, the music was a full variety and kept the people engaged. They worked with us clear up to the very last minute. We were completely satisfied and would definitely use them again.
Graduation Party•Reviewed on December 4, 2010•From Columbia, SC
We couldn't be more pleased with their performance! They really got the crowd involved and rockin. Many super comments about them. Would definitely recommend them to others.
Wedding Reception•Reviewed on September 25, 2010•From Charlotte, NC
they were great, very professional . on time an really got the crowd going
Community Event•Reviewed on July 24, 2010•From Charlotte, NC
All of the guest had a wonderful time. Having the karaoke was a plus. The kids enjoyed being able to sing the words of their favorite songs. The DJs kept the tempo of the party rocking by providing favorite tunes for every age. The staff was on time, neat, kind and very friendly. I will be sure to pass the name of the performers to all of my neighbors and friends.
Anniversary Party•Reviewed on August 7, 2010•From Statesville, NC
Wedding Reception•Reviewed on August 7, 2010•From Davidson, NC
Abby was great. She was good about getting songs we requested that I know were not the norm. Good at getting the crowd up to dance. Ceremony portion of the event went very well with transitioning music from bridal party to the bride. Would use them again! Natisha & Sean
Birthday Party (Adult)•Reviewed on July 31, 2010•From Columbia, SC
This was the best DJ I have ever had. I will definitely be using him again. He played the kind of music that was requested and the lights really set the moment even better. He made this party happened!
Event•Reviewed on July 3, 2010•From Walterboro, SC
Cjam Music ia he best and I would highly recommend them for any special event that you may be having. A joy to work with.
Family Reunion•Reviewed on July 24, 2010•From Charlotte, NC
Charles & Abby were great! The music was exactly what I expected and everyone at my family reunion (old and young) had a great time. Everyone commented on the music they played and CJam was even able to accommodate a last minute request for music needed for one of my family member's performance. Both young and old family members danced and to my surprise the variety of music even kept the older members at the event until the end, which was midnight. I definitely recommend Cjam Music and will gladly use them for future events.
Wedding Ceremony•Reviewed on April 17, 2010•From Fort Mill, SC
Cjam Music and Karaoke went way beyond any expectations I could have asked for. They were well dressed, very professional AND they were so much fun. As a matter of fact we are planning our next event and we will definately use Cjam if they are available. Also, a few people at my wedding asked for their business cards because they had an awesome time as well. Thanks Cjam for helping make our day the best ever and not to mention with the video they took....we can enjoy it over and over again!
School Assembly•Reviewed on June 11, 2010•From Asheville, NC
Cjam was a big hit and we are thrilled they came. We will have them back in the future. Deborah Fox
Wedding Reception•Reviewed on March 6, 2010•From Augusta, GA
Thank you Cjam. You were great! I am very greatfull and will recommend you to my friend that will be getting married soon. I can't wait to see the video.
Birthday Party (Kids)•Reviewed on February 27, 2010•From Charlotte, NC
CJAM MUSIC & KARAOKE WAS AMAZING! CHARLES DID AN EXCEPTONAL JOB WITH OUR DAUGHTER'S SWEET 16 PARTY. WE WILL DEFINATELY USE HIM AGAIN. HE HAD THE BEST DEAL ON THE NET AND I WAS PLEASED WITH EVERY ASPECT OF HIS SHOW. THE LIGHT SHOW AND MUSIC WAS PERFECT! THANK YOU FOR ADDING SO MUCH TO OUR PARTY... HE EVEN PLAYED EVERY CRAZY SONG THAT WAS REQUESTED! HAT'S OFF TO YOU CHARLES!
Private Party•Reviewed on June 12, 2010•From Cashiers, NC
They did a professional and excellent job with nice equipment and a good catalog of songs
Sweet 16 Party•Reviewed on January 9, 2010•From Clover, SC
Cjam arrived on time and set up very quickly. Once the party started, it was a huge hit. My daughter did not leave the dance floor the entire length of the party except for a couple of quick moments, and even the adults joined in on the fun. They were very professional and new a variety of music. If it was requested, they had it! The lighting and sound was great! All her friends remarked on how great the party was, and they really enjoyed the DJ! If I decide to have another party, they will most definitely be the people I will call, and I will definitely refer them to all my friends and family for future events. WAY TO GO CJAM!!!! Deborah, Clover, SC
Wedding Reception•Reviewed on April 24, 2010•From Clemson, SC
Birthday Party (Kids)•Reviewed on November 13, 2009•From Simpsonville, SC
Cjam Music was awesome! There were a million great things about it. They came to my house to act as DJs for my thirteenth birthday. All of my friends that came said that it was the best party they've ever been to; one high-schooler even came for a little while and said that the party was better than most of the high-school dances she's been to. Cjam Music is great for parties and get-togethers of all kinds!!!
Wedding Reception•Reviewed on December 27, 2009•From Greenville, SC
Cjam Music & Karaoke was just perfect for our event. They were very professional and was so easy to work with. The were able to keep the energy flowing on the dance floor. I would recommend them for any evet requiring a DJ.
Birthday Party (Adult)•Reviewed on November 28, 2009•From Hodges, SC
What can I say, CJam Music & Karaoke a wonderful duo who exceeded our expectations in every way. They were prompt, courteous, well prepared, accommodating, and very professional. They were able to blend the right tunes in with our program outline. Everything we asked of them was done with a smile and I would highly recommend CJam Music & Karaoke for any occasion requiring DJ services.
Private Party•Reviewed on August 22, 2009•From Gaffney, SC
Cjam Music and Karaoke was very prepared for this event. They knew what to play and when to play. They adjusted very well to our program. I would hired this group back for events that required this type of entertainment.
Private Party•Reviewed on October 24, 2009•From Evans, GA
cJam was so professional and accomodating. They were so wonderful to work with. I could focus on the rest of the function without a worry about the Music. They took care of everything and it was wonderful. The girls loved them and had a great time. Thank you for making this such a wonderful dance for the girls.
Birthday Party (Adult)•Reviewed on September 26, 2009•From Columbia, SC
Very polite and friendly. He was GREAT! Will tell all my friends
Community Event•Reviewed on October 3, 2009•From Indian Trail, NC
I cannot say enough about them, they were absolutely outstanding in every way. I would highly recommend them for any occasion. They bent over backwards to accomodate all of our requests and did so with enthusiasm and smiling all the way,and far exceeded our expectations. They had the place rocking. We will definately be hiring them again and cannot wait for the next event.
July 4th Party•Reviewed on July 4, 2009•From Iva, SC
This couple is a very fun friendly duo!!
Celebration•Reviewed on July 4, 2010•From Charlotte, NC