Back to profile
DJ Buddy Holly Reviews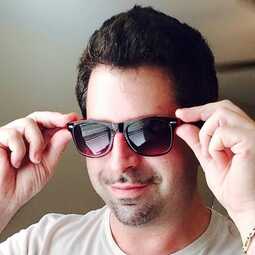 Avg 5.0 | 142 Reviews

DJ from San Francisco, CA

315 Verified Bookings
Starting at $500 per event
---
142 Reviews for DJ Buddy Holly
Corporate Function•Reviewed on December 6, 2018•From Burlingame, CA
Wouldn't hesitate to hire him again.
Retirement Party•Reviewed on September 22, 2018•From Alameda, CA
Arrived early, super friendly. Played all the music we loved. WE WERE JAMMING ALL NIGHT, and David was so patient with all the request and an extremely slow internet. CANT WAIT TO NOOK WITH HIM AGAIN. THANKS GIG MASTERS AND BUDDY HOLLY DJS
Wedding Reception•Reviewed on September 7, 2018•From Mill Valley, CA
Simply wonderful experience with DJ Buddy Holly! He made the music part of the wedding a breeze. Took song requests and somehow intuitively knew the perfect genre for our wedding! Thanks again!!!!
Wedding•Reviewed on August 18, 2018•From San Francisco, CA
David is extremely professional and adept at what he does. He was very forthcoming and determined to make our wedding as enjoyable and fun filled as possible. It is obvious that he takes pride in his work and we could not have asked for a better DJ for our event. Would recommend time and time again.
Wedding•Reviewed on July 14, 2018•From South San Francisco, CA
David was fantastic!!! We enjoyed him so much! He played all the music requested and more! He even was in on a surprise between my daughter, niece and cousins! He worked with them so well! He made our wedding day so special! Thank you so much David!! I will recommend you to everyone in the near future for their special events!!! :)!!!
Anniversary Party•Reviewed on August 4, 2018•From Castro Valley, CA
David was great. He handled all my special requests and really knew how to gauge the crowd and play the right music. He had a nice presence and really did a great job trying to get everyone involved in the party. I would definitely use him again. Thanks David!
Wedding•Reviewed on May 20, 2018•From Fort Bragg, CA
We had a great experience with DJ Buddy Holly. His selection of music was exactly what we asked for. He was very accommodating with special song requests. Very friendly and professional. I would Highly recommend DJ Buddy Holly to anyone who wants to have a great time
Wedding•Reviewed on June 23, 2018•From Monterey, CA
David was great! He incorporated all the songs we wanted and listened to guest requests. Everything went smoothly and he made it a great wedding!
Birthday Party (Adult)•Reviewed on November 3, 2017•From El Granada, CA
DJ Buddy Holly was great. Communicated well. Showed up on time. Managed everything himself. He not only brought great sound capabilities, but also a great music selection of what we had requested and lighting. Would definitely hire again.
Review by Matthew and Ayano C.
Wedding Reception•Reviewed on February 3, 2018•From Walnut Creek, CA
DJ Buddy Holly was very receptive to any last minute changes we had and had an awesome attitude for the whole wedding reception! Highly recommend his services for any event you may wish to plan in the future!
Prom•Reviewed on December 1, 2017•From Fresno, CA
DJ Buddy Holly works in the moment, paying attention to the crowd and adjusting as need be. He played music for 4 hours to high school teenagers, who can be attention challenged. He did not repeat a single song and he kept those kids on the dance floor the entire time. The students want him back for our next dance!
Wedding Reception•Reviewed on September 16, 2017•From Bolinas, CA
DJ Buddy Holly DJ'd our wedding on 9/16 and did an amazing job. He was very professional, helpful, and communicative. We asked for a party atmosphere, gave him a schedule and a list of about 25 song requests, and he took it from there. The dance floor was going all night long and our friends all commented on what a fun time they had! I don't know much about music and I am so glad we had a knowledgeable, friendly, awesome DJ there to steer us in the absolute right direction. I can't recommend him enough!
Wedding Reception•Reviewed on March 18, 2018•From San Jose, CA
This is the second time we have hired DJ Buddy Holly. He is very professional,he is always on time and he listens to what we want. This was a wedding,so he was very helpful with announcements and kept the reception fun with people wanting to dance. He is friendly and he is spontaneous if needed. He knows his job well. I would hire him again.
Wedding Reception•Reviewed on April 22, 2017•From Tahoe City, CA
DJ Buddy Holly was such an amazing dj and he was so accommodating. He did our ceremony and reception I have nothing but rave reviews of him. I would definitly reccomend him to any one looking for a great dj at a reasonable price. He is definitely worth it.
Convention•Reviewed on April 24, 2018•From San Rafael, CA
Great event! DJ Buddy holly was very professional and assisted with guests and staff perfectly. Took requests and kept the party going all night long until we were shutdown by hotel management. Had the best time in quite a while. Would definitely recommend for any event.
School Assembly•Reviewed on September 5, 2014•From Palo Alto, CA
I've used DJ buddy 3 times and would highly recommend. He is professional and personable. Great value for the money.
Wedding•Reviewed on April 28, 2018•From Paso Robles, CA
DJ Buddy Holly was the BEST! We are so glad we went with him for our wedding! He was so accommodating and easy-going, and the music was perfect! We sent him a detailed list of everything we wanted him to play and he came prepared with all of it! Everything went perfectly, even the ceremony (which I was most nervous about!), and our guests kept commenting on how great the music was. Thank you so so so much, DJ Buddy Holly, for helping to make our wedding AMAZING!!! You're the best!!
Corporate Function•Reviewed on December 13, 2016•From San Francisco, CA
Punctual, energetic, knowledgeable. Thank you!
Wedding•Reviewed on December 17, 2016•From Gilroy, CA
David is great! Did everything we asked for and more. Very easy to work with and good at communicating. Very pleased with the overall experience and would recommend him for any event you have planned. Thank you DJ Buddy Holly!
Wedding•Reviewed on October 22, 2016•From Gualala, CA
DJ Holly was great. Kept the guest entertained, was on time, /setup quickly and accommodated any songs the guests requested. I would highly recommended his services. Thank you DJ Buddy Holly.
Wedding•Reviewed on October 15, 2016•From San Francisco, CA
Working with DJ Buddy Holly was a very easy experience and he was able to handle all of our special requests without difficulty. He was very punctual, prepared, and handled the ceremony and reception beautifully and smoothly so it felt like the whole night flowed perfectly. He even handled the need to start playing music early for early arrivals and took on audio duties for the ceremony after we had to move indoors from a last minute rain. His equipment worked wonderfully and everyone was able to hear all speeches, announcements, and of course, the music! His handling of the music really built the crowd up and kept people of all ages dancing the whole night through.
Wedding Reception•Reviewed on October 14, 2016•From Carmel, CA
As any bride-to-be knows, planning a wedding is no easy task. That is why hiring a DJ who is communicative, responsive, and professional is truly worth a million bucks! DJ Buddy Holly is an excellent DJ, but more than that he is a true professional. He not only patiently worked with me to create music playlists based on my requests, he also went above and beyond my expectations on communicating with me throughout the process leading up to the big day. His involvement truly helped to make my big day extra special. I highly recommend DJ Buddy Holly for your special occasion!!
Corporate Function•Reviewed on October 27, 2016•From Pleasanton, CA
David is great, we have been requesting him for our corporate events for over 3 years. He is always on time, prepared, fun, entertaining, and professional. Don't hesitate to have him DJ your event, he is awesome!
Wedding Reception•Reviewed on October 1, 2016•From Point Reyes Station, CA
DJ Buddy Holly was awesome. My wife and I were very pleased with the way he Dj'd our wedding. We really could not have had the awesome party we had without him! Thank you.
Wedding•Reviewed on September 18, 2016•From Fremont, CA
Dj Buddy Holly was so thorough and professional. catered to our every preference. What I loved most of all was his nature. Incredibly down to earth, sweet man. Thank you for making our wedding day as special as we envisioned.