Back to profile
Lori's DJ Service Reviews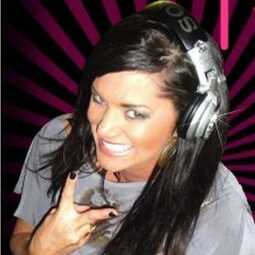 Avg 5.0 | 32 Reviews

DJ from Chicago, IL

65 Verified Bookings
---
32 Reviews for Lori's DJ Service
Wedding•Reviewed on April 24, 2021•From Chicago, IL
DJ Lori did an amazing job for our special Day! She was very accommodating and played exactly what we asked of her. She had our wedding party dancing for over 4 hours straight. I would strongly recommend DJ Lori for your special day or even for any event that you are hosting that needs music. Thanks again for everything! ??
Birthday Party (Adult)•Reviewed on December 21, 2019•From Merrillville, IN
DJ Lori is a blast! We have booked with her numerous times due to high level of professionalism and entertainment. My guests always rave about how much fun they have when she's providing the entertainment. We love her and highly recommend!
Club Event•Reviewed on November 23, 2019•From Saint Joseph, MI
All I can say is... WOW! DJ LORI was without a doubt the best DJ we've had at our venue. Her mixes were amazing! She hit every genre - from hip hop to Top 40 to trance. She was absolutely great! We had our customers high-fiving us as we walked through the crowd, saying they can't wait for her to come back. And we WILL be bringing her back! THANK YOU, LORI!
Lori's DJ Service:
Thank you, Robert! It was super fun and looking forward to the next gig with your nightclub!
Corporate Function•Reviewed on September 26, 2019•From Wood Dale, IL
Lori was amazing!! She was extremely friendly, played a great selection of music that the audience truly enjoyed. She showed up with plenty of time for her to set up before the party started, was willing to make special requests for people. We will definitely be using her in the future!!!! Thanks Lori for making the party memorable!
Memorial Service•Reviewed on June 27, 2019•From La Grange, IL
She was awesome and easy to work with. Highly recommend!
Fundraiser•Reviewed on February 23, 2019•From Wilmette, IL
Lori was a fantastic DJ for our event! She was professional, timely and accommodating. We highly recommend working with Lori!
Lori's DJ Service:
Thank you! It was a pleasure working with you and your staff ;) Best wishes!
Birthday Party (Adult)•Reviewed on May 26, 2018•From Berwyn, IL
Lori was awesome!! She played non stop for over 3 hrs!!
Lori's DJ Service:
Thank you very much, Ana! It was great working with you and it was so great to see how happy you and your husband, Michael had a blast!
Private Party•Reviewed on May 18, 2017•From Chicago, IL
DJ Lori is the epitome of professionalism. DJ Lori was on time and took our event to the next level. Lori came prepared and new her stuff. I will book DJ Lori again in a heartbeat. Thank you Lori for making our event amazing.
Lori's DJ Service:
Thank you, Chris!
New Year's Eve Party•Reviewed on December 31, 2016•From Naperville, IL
Lori was great. She is the first Deejay I have ever hired so I was a bit apprehensive not knowing her before hand. I was pleasantly surprised and will hire her again next year!
Birthday Party (Adult)•Reviewed on September 13, 2014•From Schaumburg, IL
Excellent with everything. Very professional, thorough, knowledgable, respectful and a very pleasant person. Did every single thing I asked her to do. I would hire her over and over if I could!
Birthday Party (Adult)•Reviewed on January 4, 2014•From Berwyn, IL
Even though the weather outside was a snow storm Lori was able to make the party inside a tremendous hit. Extremely talented, experienced and flexible to change. Lori is an overall beautiful person. Fantastic job. Santa and family thank you.
Christmas Party•Reviewed on December 7, 2013•From Chicago, IL
I can't begin to tell you how WONDERFUL Lori's DJ service was. She was amazing. Lori covered every single detail in regards to our party. She was talented, professional and courteous. She also made sure that everyone was happy. For many years now our party has been an annual event. I can honestly say Lori was by far the best DJ to date. Her prices are very reasonable too! We will be recommending her services, and we will certainly be utilizing her again. We can't thank Lori enough for the incredible job she did!!
Wedding Ceremony•Reviewed on September 3, 2011•From Oak Brook, IL
Lori was awesome! Having worked in the club industry for 15 years, my expectations were very high. Lori exceeded all of my expectations. My friends and family are still raving about how much fun they had. Lori made my wedding so unique and I cant thank or recommend her enough.
Birthday Party (Adult)•Reviewed on June 25, 2011•From Orland Park, IL
Dj Lori was the perfect fit for my husband's 40th birthday party. My friends are I very picky when it comes to music and every one of them including myself had a blast and did not stop dancing the entire nigh,t and some that never ever dance could not help themselves and joined us on the dance floor! Dj Lori is extremely professional, kind and fun! I never have to search for another Dj again!!!!
Birthday Party (Adult)•Reviewed on September 6, 2008•From Chicago, IL
DJ Lori was great. She was professional and hip. She is a great mixer and command of whatever type of music you ask for. I would definitely recommend her to others.
Wedding•Reviewed on July 5, 2008•From Chicago, IL
I recently held my wedding in Chicago over 4th of July Weekend. It was extremely difficult planning every detail of the wedding except for the DJ. I never met with DJ Lori, but her professionalism, business plan, experience, and personal business style over the phone gave me every confidence she was te right DJ. Her prices were affordable, her service was second to none, and her talent was classy and tasteful. She took into account all of our suggestions and put her own spin on them in only a way a DJ could do. She was the best DJ I have ever seen and played songs that kept guests of all ages dancing all night long. I would book her again in a heartbeat. Thanks
Corporate Function•Reviewed on October 24, 2007•From Chicago, IL
Lori was great in every way possible and would strongly recommend her to anyone and also contract her services again. thanks
Corporate Function•Reviewed on June 26, 2007•From Chicago, IL
Wedding•Reviewed on June 9, 2007•From Michigan City, IN
Lori was very professional, kind, attentive, accomodating. I couldn't recommend her highly enough. She even brought me food and water after the service because she knew how excited I was, and would forget. During the dancing after dinner, she supplied everyone with all sorts of fun gimmicky paraphenalia (boas, air guitars, straw hats, etc.) to help highten the fun..and it worked! She and her husband are a great team.
Festival•Reviewed on April 14, 2007•From Edgerton, WI
Lori was terrific. She is professional, approachable, VERY talented, and one of the nicest performers we have met. Everyone loved the music. Lori was just super great to work with- We highly recommend her. Sue and Pat Hagan
Corporate Function•Reviewed on December 10, 2006•From Lisle, IL
Lori was just fantastic and a pleasure to work with- everything went exactly as planned. Couldn't have asked for more. Hire DJ Lori and put your worries behind you.
Wedding•Reviewed on August 19, 2006•From Chicago, IL
Lori's DJ service was outstanding. The dance floor was rocking all night. She was very accommodating to our requests and the props were enjoyed by everyone. She was on-time, professional, and very nice to deal with. A++++++
Event•Reviewed on August 12, 2006•From Chicago, IL
When I was searching for a DJ for our class reunion. I chose no one but DJ Lori. Never heard of her but my gut instincts told me that she would do a splendid job and she did. She was very Professional and of course, the price was right and fair. Everything that she said she would do for you she will!!! I'm still hearding good things regarding the reunion and DJ Lori helped to make it all happen. Thank Yoou Lori!! Gail
Graduation Party•Reviewed on December 10, 2005•From Evanston, IL
She is ontime, has great equipment and is very professional. She worked very well with out MC (Executive MBA Graduation Party) without any pre-planning. She kept the dance floor going until the end of the party.
Wedding•Reviewed on June 18, 2005•From Tinley Park, IL
Lori was the best! She kept everyone out on the dance floor the entire night. The props were SUCH a GREAT IDEA! We had so much fun and I would highly recommend her services to everyone.