Back to profile
DoubleTake Productions Reviews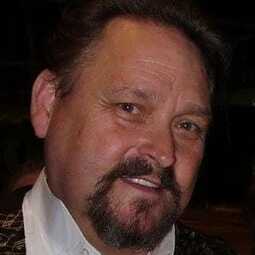 Avg 5.0 | 182 Reviews

Mobile DJ from Dallas, TX

386 Verified Bookings
Starting at $125 per hour
---
182 Reviews for DoubleTake Productions
Wedding Reception•Reviewed on October 19, 2013•From Oklahoma City, OK
Loved loved Doug Biter from Double Take!! He was on top of things the whole night and helped made our wedding day so special. He was literally on top of his speakers because the stage caved in and was such a good sport about it. So sorry about that Doug! Sweet, funny, and professional man who's very good at what he does. We'd highly recommend him to anyone!!
Wedding Ceremony•Reviewed on May 18, 2012•From Fort Worth, TX
Doug Biter was our DJ, and what can I say, he was amazing!!! He wanted to meet with my husband and I immediately to get to know us and what we were looking for for our reception, and he came to us! I was able to make changes, even up until a few hours before our ceremony, and he accomodated each request perfectly! Our ceremony was perfect and the reception was even more fun. I honestly think I can say that I danced nearly the entire time, and even our kids got to get their requests in. :) Thank you Doug for making our day so fun and memorable, you were wonderful!!!!
Wedding Reception•Reviewed on September 8, 2018•From Fort Worth, TX
DoubleTake Productions:
Thank you Cathy for your positive feedback. It was a joy to work with you and your family. Blessed of luck to the newlyweds. God Bless
Convention•Reviewed on April 19, 2013•From Fort Worth, TX
Everyone at our party commented on how much they enjoyed the DJ and the music that he played. One person wanted to book DoubleTake for their wedding in the fall.
Anniversary Party•Reviewed on June 9, 2018•From Burleson, TX
Excellent DJ! Would hire again and recommend very highly.
Wedding Reception•Reviewed on July 2, 2011•From Center, TX
Our daughter had the wedding and reception of her dreams, and we owe a lot of credit to the DJ! He was so professional and accomodating. We have the perfect evening, no problems whatsoever! Our DJ got our crowd involved and dancing. We had a lot of Aggie college friends there who had a great time on the dance floor. I would recommend Doubletake to anyone needing a DJ for any occasion! I will definitely be using them for my other daughter's wedding.
Wedding•Reviewed on March 30, 2013•From McKinney, TX
Doubletake did a wonderful job at our wedding. Couldn't have asked for a better play list or better flow for the reception. I would recommend them to all my recently engaged friends.
Wedding Reception•Reviewed on May 13, 2011•From Fort Worth, TX
We contacted Doug last minute after our original DJ, DJ Endy, completely bailed on us. Doug had every single song that we requested in his catalog, was amazingly friendly and accommodating with some of our last minute changes and did a fantastic job of mixing together our song requests with his own crowd-pleasers. Everyone had a great time at our reception and we couldn't have been happier with the job he did. And for such a great price too! Thanks Doug!!!
Wedding Reception•Reviewed on April 13, 2013•From Dallas, TX
Doug did a great job in regards to timing and reading the crowd. It's a little scary as a bride with so many balls in the air to not have everything finalized with the DJ until the week before the wedding and that could be my only complaint...but I've come to understand that that's pretty par for the course in the DJ world since they've got so many gigs each week. Overall, I was very satisfied with both the price and performance of Double Take and Doug, specifically. Thanks for making the night awesome!
Wedding Ceremony•Reviewed on July 14, 2012•From Mabank, TX
Doug was outstanding at the wedding. He was very professional and kind. He kept the guest happy and on their feet all night and they were begging for more when our time was up. I will be recommending him and using him the next time we need a DJ for anything. Thanks Doug again for all you have done. Cheryl Wedding Planner
Wedding•Reviewed on March 14, 2009•From Dallas, TX
Doug of DoubleTake Productions was OUTSTANDING!! We created our entire playlist from the announcement of the bride/groom to the last dance and he was perfect in carrying our requests out! He was also very flexible and replayed songs at our request, and had a large selection of additional songs if we needed to play a request from the crowd. The DJ and set-up was very professional and was definitely enjoyed by our family/friends. We had so many compliments on our DJ and we are so happy we chose DoubleTake Productions for our wedding reception! Thanks again Doug!!!!!
Wedding Reception•Reviewed on January 23, 2010•From Fort Worth, TX
I had a Fantastic overall experience with DoubleTake Productions! DoubleTake was very professional throughout the whole planning experience and were ready to answer any questions that I had. From our initial meeting with Doug, I was very at ease and confident with the idea that DoubleTake would do a great job. I received several compliments throughout my Wedding reception from guests regarding our DJ (Mckenzie.) She was AWESOME!!!!! Mckenzie was very involved with the details of the reception to ensure everything flowed smoothly and effortlessly. I can't describe enough how thankful we were for DoubleTake and Mckenzie for all their hard work.
Wedding Reception•Reviewed on February 20, 2010•From McKinney, TX
Doug, and the entire Double Take Team, are wonderful! They are flexible, easy to contact and very affordable. Doug was professional, on-time and willing to work with all our special requests. We provided a list of specific songs that we wanted played for introductions, special dances and throughout the evening. He played all of them! Doug was also sure not to play any songs on our do not play list. Not all of our guests were dancers, but Doug kept the room moving and folks mingling until midnight with excellent music selections! We would definitely recommend Double Take to anyone looking for a DJ for their wedding reception or any other type of special event!
Wedding•Reviewed on May 16, 2009•From Garland, TX
Doug and the staff of DoubleTake Production were simply fantastic from start to finish. They were very accomodating and easy to work with. My wife and I gave them only a basic outline of some songs we wanted played with the instructions to pick other songs as appropriate based on our request. The play list was phenomenal; it was as if I had selected all the songs myself. They really know how to read musical tastes and what type of mood needs to be set. I don't think I could have asked for a better DJ than Doug and the price was extremely affordable especially considering the high quality of service. I would recommend DoubleTake to anyone without hesitation.
Wedding•Reviewed on March 14, 2009•From Arlington, TX
I'm sorry, I can't remember our disc jockey's name, but she was absolutely wonderful! She was very professional, easy to work with and I would highly recommend her and Doubletake to friends. Susan Clark
DoubleTake Productions:
Cindy Smith was your DJ for your event. Remember, all great Wedding Receptions start with great guests and from all reports they were the "Best". Thanks again!
Wedding Reception•Reviewed on November 7, 2009•From Hurst, TX
We had a hellova time with her! She was everything we were looking for in a DJ and I am so thrilled I found y'all. Several people so far have asked where we found her and I was happy to pass along the referal!
DoubleTake Productions:
Hey, Stephanie! I had a great time at your reception! Best wishes to you and Michael! Thanks for the referrals! You rock! Cindy
Wedding•Reviewed on August 8, 2008•From Lewisville, TX
Doug was absolutely fantastic. He was there for us 100%. He helped with announcements, and really made our reception a wonderful experience. I highly recommend Doubletake Productions. It was worth it and I feel blessed to have found them. Thanks Doug!!! Jessica and Steve Denton, Texas
Wedding Reception•Reviewed on April 25, 2009•From Garland, TX
Doug Biter took a fairly complex event and accommodated everything we asked for and more. When the participants seemed to need energy, he played the appropriate songs and got people engaged. His presence was not just professional, but he also spoke to anyone asking questions with an engaging and personal manner. I wouldn't consider using anyone else after experiencing Doubletake. Thanks for a very professional, entertaining and memorable day Doug! James
Wedding Reception•Reviewed on April 11, 2010•From Grapevine, TX
The music was great! Our DJ respectful to our needs, for he played a wide range of music that didn't cross any boundaries or that was inappropriate. Except for a few mishaps, which seemed to be equipment related, it was a great evening fulfilled with dancing and good times! If the music was too loud, he didn't hesitate to turn it down. I would highly recommend this company to anyone planning a wedding. They are reasonably priced and will do the job right!
Wedding Reception•Reviewed on September 13, 2009•From Dallas, TX
Doug was the perfect DJ. He understood that I didn't want a typical dance setlist for my wedding, and even knew most of the music I wanted instead. Nothing top-40, mostly underground stuff. He knew how to feel the crowd, and played songs off the list that got people dancing and having a good time. DoubleTake is fairly priced, and I'd recommend to anyone. Thanks Doug! You helped make our wedding day awesome! :)
Corporate Function•Reviewed on March 5, 2009•From Grapevine, TX
Doug was awesome. He kept the crowd energized. HE was very professional and a delite to work with. I look forward to working with him again.
Wedding Reception•Reviewed on November 7, 2009•From Fort Worth, TX
Mackenzie was great! She introduced herself and was just awesome at playing the music and seeing that everyone got a chance to dance to music they liked. The Twist was so much fun. Great music. I would certainly recommend your DJ service and will if anyone asks about DJ service. Thank you so much for making this such a special affair. debra gardner
Birthday Party (Adult)•Reviewed on August 2, 2008•From McKinney, TX
This was the second year that we used Doug for my husbands birthday bash... and just like last year it was AWESOME. I apreciate Doug for his talent and professionalism, but most of all Doug is a great guy who is a lot of fun and knows how to work a great party. This year our guests even asked me if he was going to DJ again! You know someone is talented when people are asking if the same person was coming back...We had a blast, Thank you again...
Prom•Reviewed on May 29, 2009•From Denton, TX
Doug was fantastic. Additionally, every time i had a question they DoubleTake Productions were easy to reach by phone or email, and incredibly accomodating from beginning to end. Thanks to DoubleTake Productions for making our Second Chance Prom a huge success!
Dinner Dance•Reviewed on February 27, 2009•From Garland, TX
This was a great event. Our high school students loved the dance and had a really great time thanks to you guys!