Back to profile
DJ's Mike&Joe Wedding&Events Musical Celebrations! Reviews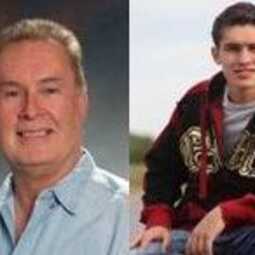 Avg 5.0 | 55 Reviews

DJ from Cumming, GA

134 Verified Bookings
Starting at $500 per event
---
55 Reviews for DJ's Mike&Joe Wedding&Events Musical Celebrations!
Sort:
Wedding•Reviewed on October 17, 2020•From Morganton, GA
Mike was timely and excited to be apart our wedding. He felt like family instead of a vendor. We recommend Mike to anyone planning any celebration.
DJ's Mike&Joe Wedding&Events Musical Celebrations!:
Thank you, Chad & Savannah! You two, and your families & friends made it a pleasure! Please invite me back for any Anniversary! God Bless Always!!! ...Mike
Wedding Reception•Reviewed on May 4, 2019•From Young Harris, GA
No problems. No worries. All perfect. Done. Thanks Mike, you're the best! Hopefully will never get married again, but if I do....
Birthday Party (Adult)•Reviewed on April 6, 2019•From Clarkesville, GA
I would like to thank Mike for being an awesome part of our celebration of my husband's 60th birthday. Mike played all the right music from the 70's which is exactly what we had asked for. He was a wonderful addition to our party and can't wait to use his services again. Sherrie Bryant
Wedding•Reviewed on November 3, 2018•From Roswell, GA
We loved DJ Mike for our wedding! He made everything very simple for us, he listened, and he was easily reachable. We thought he was very professional and accommodating. I would highly recommend him for any event where you want a good flow of music. Our family commented on how professional and nice he was. We were just so pleased with his services.
Wedding Reception•Reviewed on June 30, 2018•From Mentone, AL
DJ Mike did a lot of preparatory work in learning what we wanted and how we saw the evening flowing under his direction. He came early and was set up and ready from the time our first guest arrived until ending time. I would highly recommend him for his attention to giving us exactly the genre we wanted and his professionalism in handling the impromptu changes we made throughout the event. Mike, if you are reading this, great job and thank you for making our event a fun and memorable evening for both us and our guests.
DJ's Mike&Joe Wedding&Events Musical Celebrations!:
Barbara, it was a pleasure to meet you and Davis, and all your friends and family! You made it easy for me with our planning together, and then being flexible that evening. Thanks for the great review, and please promote me to your friends so that I may see you both again! Blessings! ...Mike
Wedding•Reviewed on June 9, 2018•From Fontana Dam, NC
DJ Mike had great communication with us in advance and was very professional throughout. We had a small family friendly reception and he did a great job engaging the kids and adults. His saxophone skills were appreciated and I bet he would keep the party going for any size group. Thanks DJ Mike!
Birthday Party (Adult)•Reviewed on March 16, 2018•From Cumming, GA
Fabulous! DJ Mike was the perfect blend to my 60th celebration. With friends from all ages, he knew exactly what to play ?? and the SAX was a wonderful touch.
College Reunion•Reviewed on April 21, 2018•From Atlanta, GA
DJ Mike helped our college class have the Best 50th Reunion Party Ever! Everybody had a chance to send in favorite hits of our era and he found and played them all. His sax playing added to the great music. The party planners got many compliments on what a great party it was and how much the music added to it. DJ Mike set up and was ready ahead of time and everything was very professional. He helped make it a reunion to remember!
Wedding•Reviewed on November 17, 2017•From Norcross, GA
Mike was wonderful! He was attentive & quick to respond to questions and was a great help in organizing the flow of our wedding. Everything from start to finish was flawless. His low-key playing of the saxophone added such a special live music energy to our reception. I would highly recommend Mike if you are looking for a professional and talented DJ and musician.
Wedding Reception•Reviewed on September 12, 2015•From Chattanooga, TN
Look no further, book Mike for your wedding or event! As my wife and I were planning our recent wedding, we were at a crossroads of whether to book a DJ or not. In comes Mike. He called me directly and immediately instilled confidence that he knew the venue and had the experience to handle our requests and that confidence continued through to the event. Highly professional, full of energy, adds great accents with his sax playing (if requested), fantastic sound and lighting system. Our wedding was an event (and party) everyone will remember for years to come - Mike was a big part of that! Thank you! He overcame some obstacles at the event w
Birthday Party (Adult)•Reviewed on July 1, 2017•From Cumming, GA
Excellent from start to finish! Mike help us celebrate at a 40th birthday party. Music was great, exactly what we wanted and he had some funny sound effects during a "roast" which were well timed and hilarious. He was courteous to everyone at our house. Speaking of our house, he was SO careful and meticulous to move equipment without leaving a mark! We'll definitely be hiring him again!!
Wedding Reception•Reviewed on February 25, 2017•From Dahlonega, GA
DJ Mike was great! Friends and family asked where we found him and a few guests actually asked for his information to book for their events. He was very good at reading the crowd and playing a variety of different types of music genres (just as we asked). We would highly reccomend!!
Christmas Party•Reviewed on December 3, 2016•From Atlanta, GA
Everything was just perfect. He made our office party celebration so much fun!
Corporate Function•Reviewed on September 17, 2016•From Clermont, GA
We had a great experience with Mike. Very friendly and accommodating. He kept in contact with us up until the time of our event to make sure he was prepared and provided everything that we had requested. Job well done.
Anniversary Party•Reviewed on July 30, 2016•From Newnan, GA
Mike did a great job, completely professional and went above and beyond to accommodate our requests without extra charges to the fees. My parents anniversary party was a great success in large part due to Mike's collection of music and thorough preparation. Thanks for everything Mike!
Corporate Function•Reviewed on December 11, 2015•From Buckhead, GA
Mike was on time and one step ahead of me the entire evening, which made my job as the event coordinator much easier to manage. His professional manner and courteous interaction with our group was superb and very much appreciated. The variety of music he had was amazing, he had something for everyone and took requests as well as kept us going during our dinner and awards ceremony. His talents on the saxophone were an added bonus. He engaged the crowd and made it a fun evening for us. He is reasonably priced and very accommodating.
Wedding•Reviewed on November 8, 2014•From Flintstone, GA
Mike fulfilled every request cheerfully and promptly. He was truly a delight to work with and a fun person. He added a flare to our daughter's wedding that would be hard to match. We were so blessed that he shared his time and talents with us. We can recommend him highly and would hire him again in a heartbeat. The music for the ceremony was flawless and reception music was amazing.
Wedding Reception•Reviewed on October 10, 2009•From Loudon, TN
Mike did a fabulous job with our wedding celebration! As soon as we booked him for the event, he contacted us to determine our musical preferences and make sure he would be able to make our day pleasant, stressfree and memorable. He checked with us to be sure he was headed in the right direction -- and he was! He arrived & set up well before guests arrived, was congenial, played the sax & any requests. Did everything asked of him,was most gracious and professional. We had a wonderful time; Mike figured prominently in that outcome. Could not have gone better. How often can you say that? For another event, I wouldn't even consider hiring someone else!
Corporate Function•Reviewed on December 10, 2016•From Duluth, GA
Mike did a great job. He was very professional and the music was great! I felt bad for him because our group just didn't dance after the entertainer (Paul Miller) finished. Mike could not help that. There were only a few of us that danced and we had fun. His music was good but our crowd just wasn't into the dancing this year and i truly hate that. I hope he doesn't feel like any of that was his fault. It was our guys that were the party poopers. But I truly enjoyed him and would for sure recommend him to anyone needing a DJ. Merry Christmas to all and thanks again!
Wedding Reception•Reviewed on April 2, 2016•From Alpharetta, GA
Mike really made the wedding a fun event! He kept everything moving and people on the dance floor. I highly recommend him for any occasion.
Wedding Reception•Reviewed on October 12, 2013•From Swainsboro, GA
Mike made me feel at ease with the first email and phone call made me know I had hired the right person! He was organized from start to finish and made it so easy as the bride. From his professional equipment to his listening to us each step of the way, Mike was the perfect dj! He accommodated each request and even helped out when we couldn't think of what to do. Mike ensured that all of the guests were having a good time. We received so many comments about how much the music was perfect and the song selections reflected our personalities. We highly recommend him and whenever possible will hire him again!!
Wedding Reception•Reviewed on January 4, 2014•From Dahlonega, GA
We really enjoyed having DJ Music Celebrations to make our Vow renewal day more enjoyable! DJ Mike turned a bitter occasion with the venue into a celebration! He was right on point with everything & very responsive to our needs. He even had lots of patience with the children! I HIGHLY recommend DJ Music Celebrations for all your music needs! All the guests had a blast because of you DJ Mike! Thank you! God Bless!
Convention•Reviewed on March 11, 2014•From Macon, GA
Mike was very entertaining and very professional. Will use him again next year at our function. Thanks..
Wedding Reception•Reviewed on August 10, 2013•From Smyrna, GA
Mike was our DJ and he made our wedding reception lively and amazing! I couldn't have asked for a better and more family-oriented dj that really took the time to coordinate our playlist. I would highly recommend Mike from Musical Celebrations! :)
Wedding Reception•Reviewed on April 28, 2012•From Athens, GA
Mike did a wonderful job for us!! I highly recommend his services. He was very thoughtful both before and during the the event. His communication prior to the event was excellent and left no doubt in our mind that it would be a worry free experience and it was. Excellent attention to music selection and also to guest requests. We received many compliments on his talent! Great job Mike!!