Back to profile
Silver Lining Entertainment Reviews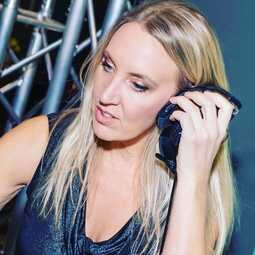 Avg 5.0 | 103 Reviews

DJ from Hoboken, NJ

262 Verified Bookings
Starting at $500 per event
---
103 Reviews for Silver Lining Entertainment
Wedding•Reviewed on June 4, 2022•From Carlstadt, NJ
My wife and I can not say enough wonderful things about Kelly Silver! She played all our special songs as requested and all our music was fantastic. My wife and I are "older" newlyweds, as well as a lot of our guests, and Kelly read the room perfectly. She played a great mix of music to keep the whole reception partying, from the oldest to the youngest. She even did fun job of engaging the crowd in special line dances. She was charming to talk to and work with. Again, we give the highest praise to Kelly. Thank you so much!
Wedding Reception•Reviewed on October 22, 2022•From New Hope, PA
We feel so fortunate to have Kelly and Silver Lining Entertainment as our wedding DJ! Kelly is the best and our night was perfect due to her musical talent and professionalism. I would highly recommend this company to dj your event and look forward to hiring SLE in the future.
Bar Mitzvah•Reviewed on October 29, 2022•From New York City, NY
Working with Kelly was fantastic! As the DJ for our son's Bar Mitzvah, Kelly helped make the party really fun for the kids with great games, awesome music choices and an overall fun demeanor. Many of our guests raved about Kelly throughout the party!
Wedding•Reviewed on November 12, 2022•From Jersey City, NJ
Kelly was fantastic. Very professional, responding to all inquiries very promptly. Accommodated everything we asked for. Pleasant to work with. Highly recommended
Birthday Party (Adult)•Reviewed on May 21, 2022•From Westwood, NJ
We had some entertainment that needed their music played for their performances and she got the music beforehand so going from her music to performance music was seamless. She read the crowd great. My guests want to use her for their party as well!
Birthday Party (Adult)•Reviewed on April 16, 2022•From North Bergen, NJ
Kelly was fantastic!! Everybody had a great time, she was amazing! Highly recommend her for any event you have. you won't be disappointed. Thanks again Kelly!!
Wedding•Reviewed on April 2, 2022•From Morristown, NJ
Kelly was easy to work with, and she happily and professionally accommodated all of our requests. We wanted people to enjoy the music and get up and dance. A great time was had by all. Thank you Kelly and Silver Lining Entertainment.
Wedding•Reviewed on March 20, 2022•From Garrison, NY
Kelly was amazing! She made herself available to talk to us at all times, she gave very helpful advice for music choices, she was personable, and kept the vibe of our wedding. We were never without music and the song selection was great. I would definitely recommend her as a wedding DJ. We are very happy that we went with her.
Christmas Party•Reviewed on December 8, 2021•From New York City, NY
Kelly was amazing, as always! We've worked with Kelly previously and she never fails to bring a great attitude, a high level of enthusiasm and knows just what to do to get the party started...and keep it going!
Wedding•Reviewed on June 5, 2021•From Oakland, NJ
Kelly was AMAZING!!! She was able to accommodate all of our special requests and get the guests up and dancing with great tunes!! We didn't have a day of coordinator for our wedding and Kelly played a key role in making sure the flow of our event went great and she did an amazing job! I would definitely recommend Silver Lining Entertainment to anyone & everyone
Celebration•Reviewed on October 2, 2021•From Brooklyn, NY
Kelly was amazing. Our daughter's Bat Mitzvah venue space was not what we originally planned for. Kelly not only made it work but knocked it out of the park. Edited a beautiful montage of our daughter. The kids happened to be singing theater songs and on the fly, Kelly turned it into a karaoke extravaganza. Guided us ( parents) through unfamiliar territory with professionalism. We had two different rooms going at once with different music. Everything was on point and perfect.
Community Event•Reviewed on June 1, 2018•From Narrowsburg, NY
Silver Lining Entertainment was simply amazing, got there early, hype the 400 person crowd like a P R O and we can't wait to have her back next year. We can't say enough wonderful things about her and how incredible she was on the mic and with our attendees.
Wedding Reception•Reviewed on September 2, 2018•From Bronx, NY
Kelly catered to all our requests and kept the party going like the pro that she is. Even with such a variety of music that we requested (I'm Jewish Brazilian and my wife is Indian, so there was a great variety of music to cater to all our cultures and guests). I'm so glad we booked someone professional and knowledgeable to lead the party after a whole day of ceremonies. Kelly really delivered. Would recommend her to anyone looking for a pro DJ at their wedding or any other event.
Bat Mitzvah•Reviewed on October 9, 2021•From Brooklyn, NY
I would give Kelly 10 star. I am so lucky she dj'd my daughter's bat mitzvah party. Kelly was communicative from the start and made sure she understood each of my requests to the fullest. Wow did she deliver. She kept 20 children entertained with games and dancing while adults ate lunch with perfect music selections and engagement. Kelly perfectly timed snippets of songs for my daughter's candlelight ceremony and put together a hava nagila mash up for a horah that left us all breathless. She had people of all ages on the dance floor for the entirety of the party. All of our guests commented on how how much fun they had and I know Kelly is responsible for that.
Wedding•Reviewed on May 25, 2013•From Moorestown, NJ
Kelly is amazing! We truly appreciated everything she did to make our wedding reception special. She not only is a talented and engaging DJ (she literally had everyone out of their seats and dancing), she also has a very beautiful voice. We had asked her to sing during dinner, and we were thrilled with the songs she chose and how well she sang them. Her professionalism is top notch. She is very easy to work with. She set up more than two hours early to accommodate our on site wedding. She even created a special mix for our first dance together. I cannot say enough about Kelly. I highly recommend her. She is excellent! Everyone raved about her.
Wedding Reception•Reviewed on September 22, 2018•From Brooklyn, NY
We hired Silver Lining for our recent wedding—DJ & Karaoke. We had the best time! Kelly is awesome—a top notch DJ who was able to read the room so well. We had a nice mix of karaoke and constant dancing. I'm from New Orleans and she kept dropping New Orleans tunes in here and there—total hit with the crowd and me. If you are looking for a DJ—Silver Lining is great!
Event•Reviewed on April 15, 2013•From New York City, NY
Kelly is a star, and was a perfect fit for our one-of-a-kind fashion show. Everything we threw her way she handled with grace and professionalism. She handled absolutely everything we needed, and gave us peace of mind every step of the way. Then when the lights came up and it was her time to shine, she delivered the emcee lines with eloquence and passion. I will call Silver Lining Entertainment again in a heartbeat!
Wedding•Reviewed on June 9, 2012•From New York City, NY
Kelly just DJed our wedding yesterday - she was great! She was a key part of the ceremony with her lovely vocals and coordinated different music styles in two separate locations (pre-arranged vs. live DJ). Her delightful British accent added a touch of international elegance and flair to all her announcements. She looked fantastic, gave a great performance and several of my guests requested her info for their future events (always a good sign!). Prior to the event, she was very approachable and worked with us supportively on all our choices, even when we changed gears completely in several areas. Kelly was very organized and was on time to all meetings. A+!
Celebration•Reviewed on January 18, 2014•From New York City, NY
Silver Lining Entertainment ruled the dance floor at my son's Bar Mitzvah party. Although it was weeks ago, people still call to say how great the music was. DJ Kelly ran the most fun games for the kids while keeping the adults out on the dance floor all through the evening. She played music for every age and every taste. At one point, she worked us into a frenzy as we danced our multigenerational butts off. Everyone went home tired and happy--a great result. Silver Lining is a professional outfit and it was a pleasure dealing with Kelly from start to finish. We'd recommend her to anyone planning a party. No matter the fee, You will get the deal of a lifetime!
Bat Mitzvah•Reviewed on October 5, 2013•From New York City, NY
If possible, I would give Kelly more than five stars in every category. She was beyond perfect. We were a very tough crowd--a nervous and emotional bat mitzvah girl, more than 30 kids with varying degrees of special needs (attention issues, sensory issues, etc.), a dad who loves Mahler and Purcell and had hired a dj only under protest... She kept everyone happy, engaged and entertained from start to finish. It was amazing to see! We would hire her again at any time and highly, highly recommend her to everyone!
Birthday Party (Kids)•Reviewed on January 17, 2014•From Chatham, NJ
Kelly, from Silver Lining Entertainment, came to our home for my daughter's 10th birthday party. The girls had an amazing time, and it was a birthday that my daughter will always remember. Kelly brought a full DJ booth equipped with a karaoke tv (for the lyrics), song books, and microphones. In between the karaoke, Kelly led the girls in some group dances, such as Cha-Cha Slide, Cotton Eyed Joe, and their favorite, the Wobble. I would highly recommend Kelly to anyone looking for a DJ or Karaoke Party (and would absolutely recommend her for adults!).
Bar Mitzvah•Reviewed on June 9, 2013•From New York City, NY
Phenomenal...Kelly was amazing !! She helped us plan our sons event ,pick songs & was a delight to work with. I highly recommend hiring Silver Lining for any fun event you are having. They are high energy professionals that are at the top of their game. Everyone that attended my sons Bar mitzvah commented on how much fun the MC was & how great the playlist was. I was blessed the day I hired these guys !! Thank you from the bottom of my heart. I would hire them again in a heartbeat.
Private Party•Reviewed on June 2, 2019•From Nanuet, NY
Fantastic experience! Arrived early, very accommodating to special requests, highly professional and HIGHLY recommended!!! Really added to our guests enjoyment of the event!!
Bar Mitzvah•Reviewed on October 13, 2018•From Ossining, NY
Kelly was the DJ/MC for my son's bar mitzvah this past weekend and she was simply amazing _ she exceeded my expectations on all levels. I typically would not do this,, but if anyone wants more details regarding her performance they are more than welcome to call me 917-685-8502. Sam Lewinter. Chappaqua NY
Graduation Party•Reviewed on June 15, 2019•From Monroe Township, NJ
Kelly was fantastic, new how to mix the music to please everyone.