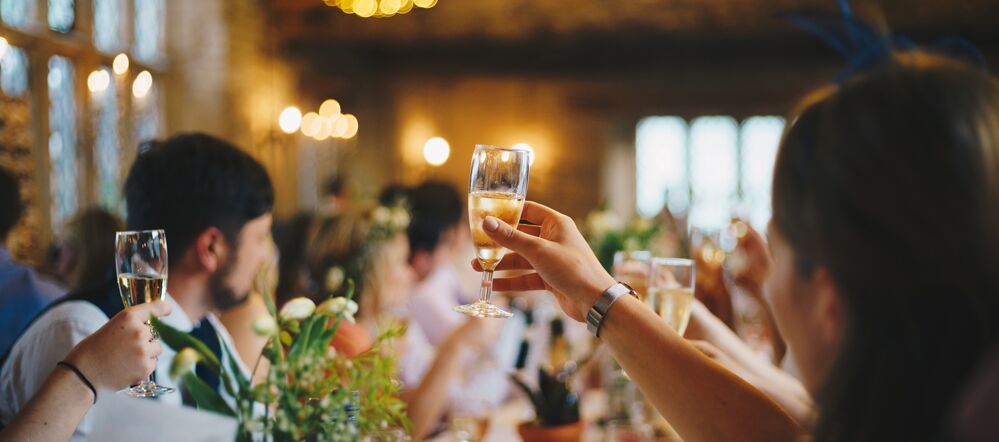 Creative Ideas for Engagement Party Entertainment
Welcome to engagement party planning, one of the trickiest wedding events to plan. This could be the first big event you're planning with your spouse-to-be, and there aren't many rules, since some couples forgo this party altogether and others make it completely their own.
So how do you plan for an event so elusive? What vendors should you hire? Now is the chance to get a feel for your wedding crowd and your party style, and gear up for months of planning ahead.
Some preliminary details: The shower is typically held a few months after the engagement and as much as a year before the wedding. The engagement party is a great way for family and friends to begin to meet each other and interact. Only guests invited to the wedding should be invited to the engagement party, unless the wedding is especially small or a destination wedding.
To get inspired, cocktail parties and brunches make great settings for this low-key, intimate affair than sit down dinners. And they don't all have to be fancy like the one in Bridesmaids—essentially, they can be whatever you want them to be. Pick a theme that informs guests a bit more about your relationship or story, from college colors to a shared love of Paris. Or, stick to your wedding colors.
If the upcoming wedding is a destination celebration, create a local tie-in with a special performance. For example, hula dancers, belly dancers and steel drum bands all represent special customs and cultures. Or, think of icons that represent certain cities⁠—nothing screams "Vegas wedding" like an Elvis impersonator.
The most popular entertainment for an engagement party is an acoustic guitar player, for a good reason. The guitarist can serve as background music, but also play special requests and dedications. Other soloists such as singers, pianists, harpists, one man bands and violinists are also popular for the same reason, as are string quartets and other small groups.
If your guest list includes a lot of people who don't really know each other, consider entertainment that helps to break the ice. Strolling magicians, tarot card readers, and psychics can all work in small, quiet spaces, giving people something to talk about both during the party and for all the time leading up to the wedding!
Finally, choose something that speaks to the couple-to-be. This one seems obvious, but is often forgotten as planning gets more and more detailed. During wedding planning, there are many voices, both internal and external—this pressure can sometimes push a couple to make decisions they're not 100 percent on board with. Set the precedent of positive decision making with this party by choosing vendors that speak to you. And remember, if you can nail this, you can nail them all.