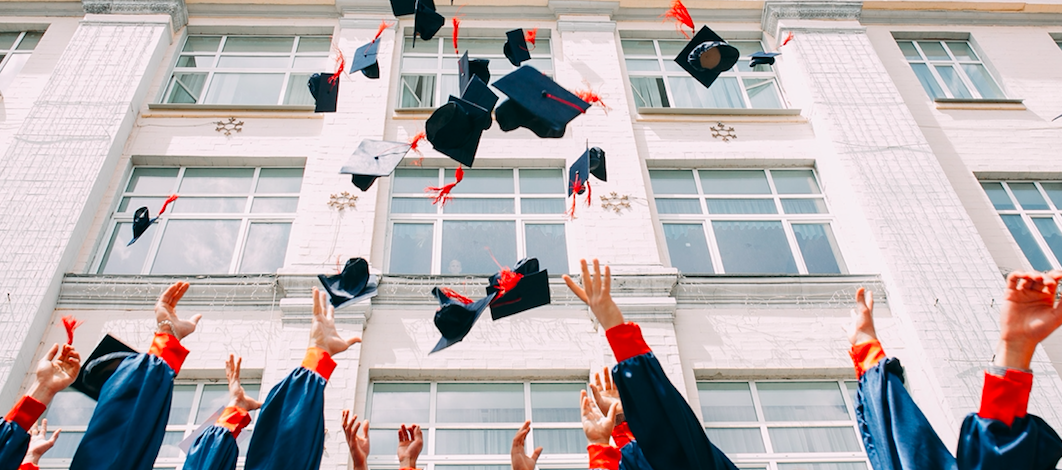 Entertainment Tips and Tricks for Graduation Parties
As the school year draws to a close, students and parents all over the country are making graduation party plans. For most students, these back-to-back invitations seem like the party version of Groundhog Day, where they get to gather with friends all summer long before heading off to college.
Meanwhile, for most parents, this means getting emotional over even the smallest party planning details because you want this party to be perfect. One second, you're fine, the next your triggered by selecting text for paper cocktail napkins.
Whether you are planning a huge soiree or a small gathering, we can help make it a celebration your family won't forget. Here are our top tips for booking the most popular graduation party entertainers for your upcoming celebration.
Looking to please the masses? DJs are the most-booked entertainers for graduations. A DJ will create a fun atmosphere great for mingling, dancing and singing.
Live bands are a close runner up to DJ bookings. Specifically, cover bands, steel drum bands, and dance bands are all popular for graduation parties. A live band gets people moving, and is also a great talking point for friends of friends (of friends).
It's no surprise that so many requests come in for DJs and bands, but each year variety acts become more and more popular for graduation parties, such as hypnotists and magicians. Caricaturists are also very popular—guests love being able to take home a souvenir from the celebration.
If you need some help picking the song selection for your graduation party, most entertainers are happy to collaborate. You can also ask that your band or DJ has your favorite songs to play for the evening.
With the lovely weather that accompanies graduation season, hosting an outdoor party is a great way to have a beautiful party without paying money for a venue. You can rent a tent and host the event right in your own backyard.
You may think that you can wear the hats of party planner, photographer and parent, but trust us, a photographer who is dedicated to capturing all of the special moments and memories is worth it. may also want to hire an event photographer to capture all of the moments of this milestone celebration.
If you are opting out of a big party and more interested in celebrating during a night on the town with your friends and family, why not travel in style? You can rent a fancy ride to chauffeur you around for the evening in a Hummer limo or escalade limo. If you are traveling with a big group, booking a party bus is the way to go.