Back to profile
Desert Knights Band Reviews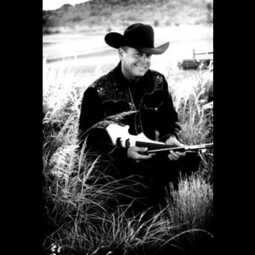 Avg 5.0 | 40 Reviews

Country Band from Buckeye, AZ

59 Verified Bookings
Starting at $800 per event
---
40 Reviews for Desert Knights Band
Community Event•Reviewed on April 24, 2022•From Mesa, AZ
Very good band. Song selection is what I was looking for. Great addition with the fiddle in the group, really ads a lot.
New Year's Eve Party•Reviewed on December 31, 2012•From Yuma, AZ
I hired The Desert Knights Band for our New Years Eve party. Sometimes hiring through a gig site can be scary if you can't prove what you hear on the site is what you will get live. I was extremely happy with the professional attitude the band carried. The sound was great and the band was tight. They were very professional in handling the audience and did a great job of interacting with the crowd. I would definitely recommend them as well as hire them again myself.
Corporate Function•Reviewed on April 18, 2009•From Phoenix, AZ
Our client was very Happy ! All guests loved the music ! They arrived early and had all the equipment they needed . we would recommend them in the future. very professional . They were great. Gary Voorhees
Birthday Party (Adult)•Reviewed on February 10, 2012•From Chandler, AZ
Doug and the band showed up early for the event, got set up and mingled with our guests at our request. They are a great group of people, but then they got started playing...WOW. Blew us away...these guys sounded great! They were talented and quite honestly sounded better than most the bar bands around town. They played great songs...all the guests loved them and three of our guests are planning on hiring them in the near future. Thanks to Doug and the rest of the band...great to work with!!!
Wedding•Reviewed on October 3, 2009•From Phoenix, AZ
The band was amazing! They played for our wedding at the Desert Botanical Gardens in Phoenix. Both my mother and I had a couple special request songs and they learned them just for our event!!! Doug is professional and a great artist. We met at the Gardens before the event and he made me feel totally comfortable. His fiddle playing got everyone out of their chairs and dancing almost immediately. I cannot recommend them more highly! Their fee was in my opinion way too low (we gave them extra after the event we were so pleased). If you want a professional, courteous band that plays amazing, jump out of your seat live music then hire this band!!
Community Event•Reviewed on September 26, 2009•From Chandler, AZ
Doug Dethridge and the Desert Knights Band were awesome. We had a very successful Fall Roundup due in part to the band. I am definately going to hire them back for the next Country Western dance we have here in Sun Lakes. Sincerely, Roberta Laird Event & Activities Coordinator Sun Lakes Country Club
Birthday Party (Adult)•Reviewed on September 19, 2010•From Yuma, AZ
They were awesome!! Rare to find a band with so much vocal & musical talent!!! Before the party was even over, people we're asking me about the band, who they were, where they were from, & possibly hiring them in the future!! They will definitely be the #1 band as my choice for the next event i have!!! Can say enough great things about them, except, you're lucky to get them...they're busy guys!!!! My Dad loved them!!!
Desert Knights Band:
Thank you Karen and Rick, It was our pleasure playing for your Dad's birthday party. We had a great time! see you on Facebook!
Community Event•Reviewed on October 20, 2012•From Ajo, AZ
These guys were awesome. Our town is small, and it is difficult and usually expensive to get exceptional tallent to come here. We certainly enjoyed the diversity of the band and would welcome them to come back anytime. Thanks again,we sure enjoyed the music!!!
Community Event•Reviewed on November 21, 2009•From Mesa, AZ
Convention•Reviewed on August 18, 2012•From Litchfield Park, AZ
I can't say enough good things about this band. They were great and my guests raved about how much they liked them. I can't wait to hire them again!!
Convention•Reviewed on March 5, 2011•From Phoenix, AZ
Our group enjoyed the Desert Knights Band emensly! What an enjoyable conclusion to our convention. They arrived on time, set up promptly and come showtime all the seats in the room turned in their direction. Their vocal and instrumentation talent was well mixed for the room allowing our group to enjoy the music and dance. I knew from their demo they came to sing and play music. Some groups compensate for their weak vocals by playing loud. Not the Desert Knights Band. If I lived in Phoenix I would attend their next gig!
Mardi Gras Party•Reviewed on July 31, 2010•From Pinetop, AZ
Great western band! These guys were tight. Vocals, musicianship, range, volume, equipment and overall personality were top notch. They are professional musicians who know how to put on a great show. They read the crowd well and know how to keep the dance floor full. I have been hiring bands for clubs since the early 80's and have seldom stumbled on this kind of talent.
Desert Knights Band:
Thank you Geoffrey, great people, great food ,great times and the White Mountain Countryclub is beautiful! We are looking forward to next time for sure! Doug Deatherage "The Fiddler"
Awards Night Party•Reviewed on June 26, 2010•From Lake Havasu City, AZ
Great group of guys! I wish we could have enjoyed the night for a couple hours longer. It was great. Glad I found this band on GigMasters. Doug Browning President Lake Havasu City Rotary Club
Wedding Reception•Reviewed on June 12, 2010•From Phoenix, AZ
I loved having the Desert Knights band play at my wedding reception. Everyone loved their music and they kept us dancing all night long. After the reception was over we received numerous compliments towards the band. It was a pleasure working with Doug and I thank him for making the night so memorable! I would recommend he and his band to anyone!
Desert Knights Band:
Thank you Nicole, it was our pleasure playing for your wedding reception. Good people ,good times! Thank you, Doug.
Corporate Function•Reviewed on May 6, 2010•From Scottsdale, AZ
Doug Deatherage, and his fellow musicians where awesome!! They were just perfect for my client corporate situation. These were all CEO heads that was sponsored and put on by BYU Marriott and I had many of those CEO heads complimenting our entertainment company Musical Needs LLC on hiring Desert Knights...well done Doug!!
Desert Knights Band:
Thank you Bobby, We had a great night! it was a pleasure working with you and we look forward to future gigs with you. Thanks again!
Private Party•Reviewed on May 1, 2010•From Chandler, AZ
OUTSTANDING!!!!
Desert Knights Band:
It was a pleasure playing music for Rebecca's party! we are looking forward to the next one. Thanks Gigmaster and thank you Rebecca!
Private Party•Reviewed on March 27, 2010•From Paradise Valley, AZ
Doug and his group were fabulous! Could not be happier, they were fantastic! I will definitely use them again.
Anniversary Party•Reviewed on February 6, 2010•From Buckeye, AZ
Very friendly and professional and so talented. Great to dance too--so glad we used them, I had lots of compliments from our members.
Wedding Reception•Reviewed on January 23, 2010•From Apache Junction, AZ
This band was amazing!!!!! Desert Knights really completed our wedding reception! Everyone kept asking us where we found them!!!!! They kept the party going and kept everyone dancing! They even learned the song that we first danced to as husband and wife. Amazing!!!! What a great performance!!!!thank you guys!!!!!
Wedding Reception•Reviewed on October 27, 2012•From Glendale, AZ
The band was an amazing addition to our wedding. We could not have been more pleased. They were flexible and accomodating. By the end of the night it felt like they were family. We are trying to think of reason to have another party just so we can hire them again. We look forard to going to future gigs to see them perform and can't wait for their album to come out. They are some of the nicest men we have met and very talented and entertaining. We would recommend them to ANYONE who loves country music and an AMAZING fiddle player! We truly picked the best band for our most important day. I will never forget them playing Red Sovine's "Daddy's Girl", with our girls.
Anniversary Party•Reviewed on February 11, 2012•From Buckeye, AZ
vERY NICE GUYS AND TERRIFIC DANCEABLE MUSIC---LOVE THAT FIDDLER!
Anniversary Party•Reviewed on May 29, 2010•From Phoenix, AZ
The Desert Knights Band was a great country band. Would really recommend for anyone who likes more traditional sounding country with fiddle! They showed up early to set up and were great to work with.
Club Event•Reviewed on December 7, 2012•From Surprise, AZ
we loved them and will be hiring them again during 2013.
Celebration•Reviewed on May 28, 2011•From Phoenix, AZ
They were amazing! This group has REAL talent. Doug Deathridge was professional, amazing and extremely talented... The system was easy and wonderful to book as well.
Community Event•Reviewed on November 4, 2011•From Gold Canyon, AZ
Desert Knights band was fabulous. We had some weather conditions that changed our plans for the layout of the evening but the band kept out Members happy & on the dance floor all knight. I will definately hire them again.
Desert Knights Band:
Thank you Tracy, It was a pleasure working with you and your staff. We had a great night and alot of fun. We are looking forward to playing future gigs for you. Thanks again, Doug