Back to profile
Dr. Lizary Rodriguez Reviews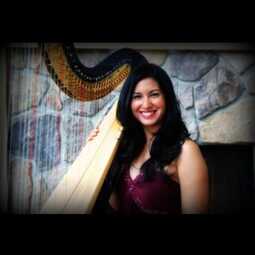 Avg 5.0 | 21 Reviews

Classical Harpist from Norwood, MA

42 Verified Bookings
Starting at $450 per event
---
21 Reviews for Dr. Lizary Rodriguez
Wedding•Reviewed on September 17, 2022•From Topsfield, MA
I loved having Lizary at my daughter's wedding. Her music was entertaining for our guests seated and waiting for the ceremony and really set the mood for the whole ceremony. After vows and before rings, she played a beautiful piece that allowed everyone to reflect on the beauty and promise of the moment. I cannot thank her enough. Talented and professional!!!
Wedding•Reviewed on September 22, 2018•From Wilmington, MA
Lizary was absolutely amazing! I highly recommend her for any event. Derrick and I are so grateful that you were able to share our special day with us. Thank you so much again.
Engagement Party•Reviewed on June 20, 2016•From Wrentham, MA
DR LIZARY RODRIGUEZ IS AN ANGEL. HER BEAUTIFUL TALENT JUST FLOWED OVER THE HARP STRINGS AT MY JUNE 20, 2016 SURPRISE ENGAGEMENT PARTY. AT THIS TIME, SHE PERFECTLY SET THE STAGE FOR ME BY PLAYING EVERY ONE OF MY PERSONAL REQUESTS, PLUS SEVERAL OF HER OWN BEAUTIFULLY MATCHING SELECTIONS. DR LIZARY RADIATES A QUIETLY LOVELY, CONFIDENCE-INSPIRING JOY. THROUGH HER GOLDEN HARP, LOVE SIMPLY FILLS THE ROOM. JOHN S
Wedding•Reviewed on May 20, 2016•From Bellingham, MA
A highly recommend! Lizary was the finishing touch to our daughters wedding. Her repertoire was amazing. we had her play during the wedding procession and she played during dinner as well. It was the perfect background music.
Wedding Ceremony•Reviewed on August 30, 2015•From Worcester, MA
My husband and I wanted a harpist for our theatre wedding in Worcester, MA who could play movie and Broadway scores alongside a live band and Lizary did just that, and more. She was wonderful at improvising some song suggestions without any music in front of her at the meeting we had at her home beforehand and helped us come up with unexpected options for our song selection. She also took the time to meet with our band and rehearse prior to the wedding which made it go very smoothly. As the daughter of a harpist, it was important to me to have that unique sound on my wedding day and Lizary was a wonderful musician who made it happen!
Wedding•Reviewed on June 21, 2014•From Plymouth, MA
Dr. Lizary Rodriguez did an amazing job performing during our wedding ceremony and cocktail hour. I would def recommend her! Everybody loved her music and thought it sounded beautifully. Also, Lizary was so accommodating, inviting us to meet w/ her prior to our wedding to review song choices and hear samplings of her music. She is talented performer and was quite helpful in making sure our day went smoothly transitioning from the ceremony to cocktail hour. Thanks lizary!!
Wedding Ceremony•Reviewed on May 31, 2014•From Wrentham, MA
Lizary was awesome. Highly recomend!
Birthday Party (Adult)•Reviewed on April 13, 2014•From Chelsea, MA
Dr. Rodriguez came on time and was exceptional. Everybody was impressed by her talents. She was very accomodating and professional.
Wedding Ceremony•Reviewed on May 11, 2013•From Middletown, RI
Lizary played for my wedding ceremony and cocktail hour. She was amazing! She played beautifully and improvised well. I could have picked out more songs but instead I left most songs up to her judgment and everything went smoothly. I definitely recommend Lizary as a harp player for any event.
Wedding Ceremony•Reviewed on April 27, 2013•From Plymouth, MA
Wonderful performance. Our guests enjoyed every minute. Highly recommended.
Wedding Ceremony•Reviewed on September 7, 2012•From Newport, RI
I would definitely recommend Lizary for any special event. She played at our wedding and she was amazing. During the planning process, we were able to Skype with her and she played different selections for us to help make the decision process easier. It was like a personal concert. Overall, we are extremely happy with her performance.
Corporate Function•Reviewed on February 16, 2012•From Norwood, MA
She was excellent! Thank you so much for the chance to have her our event. I will definately be reccommending her to others!
Wedding Ceremony•Reviewed on November 12, 2011•From Middleboro, MA
Dr.Lizary Rodriguez was wonderful from the time we meet her to the Day of Our wedding. She is very talent in music she played the songs I asked her to play if she did not know she would learn them. Very Very Happy with her she made our wedding complete. I wish I could have stopped for a minute to listen to her I did video tape it and she is on there for a few seconds !!!!!! Great Job!!!!!!!!!!!
Private Party•Reviewed on April 30, 2011•From Waltham, MA
Dr. Rodriguez is a very talented harpist. She is a true professional, showing up an hour early to set up for her performance. She was very gracious and truly sensitive to the fact that our event was a memorial reception for my mom. Lizary was able to accept all requests from Flamingo, classical to Celtic pieces. She even accompanied my 87 year old father when he sang an old Irish song. I would highly recommend Dr. Rodriguez for any type of event. Her magnificent background in Flamingo and Classical , as well as her versatility in jazz and celtic music added an aura of style and class to our reception. Jan
Wedding Ceremony•Reviewed on August 21, 2010•From Bristol, RI
Lizary did an amazing job performing before and during our wedding ceremony. She is an extremely talented harpist and it was so nice to have her as part of our wedding. We received many compliments about Lizary's performance from our guests. Our ceremony was outside and it was very easy to hear the harp. I would highly recommend Lizary for anyone who is looking for a harpist.
Wedding Ceremony•Reviewed on July 30, 2010•From Durham, NH
Lizary is an amazing harpist. She has her PhD and it definitely shows in her ability to play many songs very well. She was also able to meet with my friend who sang at the wedding to arrange and practice together. I am very pleased with Lizary's entire performance and I would gladly recommend her to anyone!
Community Event•Reviewed on June 24, 2010•From Brockton, MA
I was pleased to learn that Lizary was available to play for Good Samaritan Medical Center's recent cancer survivors' day celebration. As soon as I provided her with the theme for the event-"Living in Full Bloom"-Lizary got right back to me with her recommendations for musical selections that would tie in with that theme. During the luncheon, her beautiful, uplifting music provided the perfect accompaniment for a slide presentation of garden photographs that were taken by a breast cancer survivor from our community. We couldn't have found a more beautiful way to celebrate the day with our guests. Eric Wojcik Director of Oncology Good Samaritan Medical Center
Wedding Cocktail Hour•Reviewed on May 29, 2010•From Salem, MA
Lizary did amazing!!! I would hire her again in a heartbeat. I had so many compliments. Thank you so much you did an amazing job.
Corporate Function•Reviewed on May 18, 2010•From Boston, MA
Awesome!!!!
Nursing Home Event•Reviewed on April 7, 2010•From Lakeville, MA
I contacted Lizary at the last minute to do an outdoor Cherry Tree Blossom celebration for our residents at Island Terrace. She got back to me immediately, arrived the next afternoon in plenty of time for set-up, and played a phenomenal and diverse selection of music. Our residents LOVED it! They're still talking about it. It can be difficult to play a harp outside, and it was windy up here that day. Lizary handled it beautifully, was terrific with all our residents, took family requests and blended her music with the accompanying breezes! I will definately hire her for other events. She obviously loves the elderly. Carol Tolles, Lakeville MA
Private Party•Reviewed on October 8, 2008•From Tucson, AZ
She was fantastic!! On time, dressed for success and very pleasant to all the guests. We will use her again for sure! Karen Souder