Back to profile
Aloha Dancers Reviews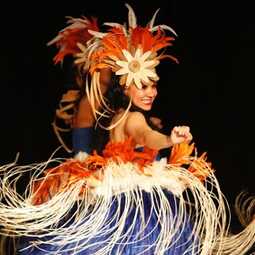 Avg 5.0 | 24 Reviews

Hula Dancer from Folsom, CA

68 Verified Bookings
Starting at $175 per event
---
24 Reviews for Aloha Dancers
Club Event•Reviewed on November 17, 2017•From Fair Oaks, CA
The dancers were absolutely amazing! They performed for my after school program and they kept the kids entertained the whole hour they were there. The kids had so much fun learning the dances and are already asking when they are coming back. I highly recommend the Aloha Dancers to anyone who is looking for a fun and entertaining performance. I am planning on book them again for this summer.
Luau Party•Reviewed on August 12, 2017•From Walnut Grove, CA
Great show of talent and enthusiasm. Natasha did a wonderful job of engaging the audience as well. Mahalo!
Birthday Party (Kids)•Reviewed on June 17, 2017•From Dixon, CA
We had an amazing time with our beautiful dancers! The kids were over the moon excited as were the adults! These ladies entertained close to 60 people and in 100 degree weather. Thank you Ladies for an amazing time!!
Luau Party•Reviewed on July 3, 2016•From Cameron Park, CA
The dancers arrived on time and performed wonderfully. All of my guests enjoyed it and asked where I found them. I'd definitely hire them again. Very professional!
Fundraiser•Reviewed on June 11, 2016•From Roseville, CA
Celebration•Reviewed on May 16, 2015•From Sonora, CA
I am a real customer, not a friend or paid person to do this. The Aloha Dancers put on a totally fantastic show. Our crowd LOVED THEM!! They were very professional all the way through. Timely, easy to communicate with, and very courteous. We have an annual outdoor party every Spring and always try to do something different and fun. As of this year, we're going to bring back the Aloha Dancers from now on..Absolutely great team of people. Glenn's car party, Sonora, Ca.
Engagement Party•Reviewed on July 26, 2014•From Carmichael, CA
We were very pleased with the dancers and loved the interaction they had with the guess. They were very pretty and very nice and enjoyable at our Luau for my daughters engagement party. I would used them again.
Community Event•Reviewed on May 18, 2013•From Citrus Heights, CA
They were beautiful, happy, on time, great with seniors, smiley, and very very good dancers. would love to have them back anytime and to recommend them to anyone. sincerely, diane ludeke, chair of the big oak social club at big oak senior community.
Retirement Party•Reviewed on March 30, 2013•From Sacramento, CA
Very professional exceeded my expectations!
Anniversary Party•Reviewed on March 8, 2013•From Sacramento, CA
Aloha Dancers were fantastic! They were prompt, courteous and very friendly. Their professionalism was over the top. They interacted with our guest and made our party all the more fun. At the end of their performance they had audience participation that our guests thoroughly enjoyed. Aloha Dancers made our party exciting and fun. I would highly recommend them.
Wedding Reception•Reviewed on June 30, 2012•From Sacramento, CA
My family is from Hawaii so it was important to have authentic dancers. We were all delighted with the performance - so classy, beautiful and lovely. My daughter and her new husband were very happy with the dancing and it was his way of telling her he was taking her to Hawaii for their honeymoon! All the guests (some of whom are from Hawaii) were thrilled to have a "live performance" and enjoyed the dancing very much - we are still receiving comments on it! Thank you, Natasha (and friends), for helping make our daughter's wedding a memorable one!
Family Reunion•Reviewed on June 22, 2013•From Sacramento, CA
very good
Birthday Party (Adult)•Reviewed on May 19, 2012•From Sacramento, CA
The dancing was beautiful, graceful and very professional. Natasha is very pleasant to work with. I would definitely use the company again and will recommend Aloha Dancers to friends.
Birthday Party (Adult)•Reviewed on November 4, 2017•From Elk Grove, CA
Hakka dancer was just horrible.
Private Party•Reviewed on August 19, 2021•From Orangevale, CA
We received a lot of positive feedback about the show. Our residents very much enjoyed it and the ones that were brought up to dance loved it.
Dinner Dance•Reviewed on July 29, 2021•From Lincoln, CA
Club Event•Reviewed on October 3, 2020•From Citrus Heights, CA
The Ladies were friendly and very approachable. The shows was entertaining and educational. Very talented!
Club Event•Reviewed on August 3, 2019•From Yuba City, CA
Birthday Party (Adult)•Reviewed on July 23, 2019•From Oakdale, CA
Birthday Party (Kids)•Reviewed on June 1, 2019•From Woodland, CA
I would so recommend Aloha Dancers. It was a fabulous show, everyone loved them, they got the guest engaged. I LOVED IT!
Nursing Home Event•Reviewed on August 31, 2018•From Auburn, CA
Residents loved the dancers.
Birthday Party (Adult)•Reviewed on July 14, 2018•From Rancho Cordova, CA
They were fantastic. Thank you!
Graduation Party•Reviewed on June 2, 2018•From Roseville, CA
We had so much fun and loved the entertainment! Thank you!
Birthday Party (Kids)•Reviewed on May 19, 2018•From Sacramento, CA
Natasha was very beautiful inside and out. she interacted with the kids and her dance made you feel as if you were actually on the Aloha island. thank you Natasha. kameron