Back to profile
Trinidad North Steel Drum Band Reviews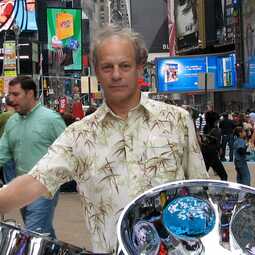 Avg 5.0 | 42 Reviews

Steel Drum Band from Philadelphia, PA

100 Verified Bookings
Starting at $250 per event
---
42 Reviews for Trinidad North Steel Drum Band
Anniversary Party•Reviewed on September 5, 2009•From Mount Airy, MD
I am always a little skeptical when anything is rated 5 stars and wonder if the rating is deserved or exaggerated, but let me just say Trinidad North is worth every penny. They were awesome. We could'nt have been more pleased with their performance and personalities. If you get the chance to see them perform live, do it. They are that good. Sincerely, The Straiters Anniversary Party
Celebration•Reviewed on May 5, 2016•From Philadelphia, PA
Awesome. He took care of our special requests, and did a stellar job! Would HIGHLY recommend.
Wedding Reception•Reviewed on October 1, 2011•From Philadelphia, PA
Trinidad North Steel Band: 10 stars within the 5 star scale.... Very highly recommend! Excellent rhythm, melody and a very professional sound [great rhythm is critical]. Very accommodating to our requests [calypso focus] as well as taking advantage of "spur of the moment" opportunities: the band creatively set up a "limbo beam," and the 5 children in the wedding party had the time-of-their-lives running and ducking under the beam to the music. This was one of the best home-videos from the reception. Trinidad North was very "in-tune" to our wishes to create a happy and very fun atmosphere for our wedding. One of the best choices we made for our reception!
Graduation Party•Reviewed on June 13, 2015•From Northfield, NJ
If you book them, you won't be disappointed! They were professional and played wonderfully. All the guests enjoyed their music!
Wedding•Reviewed on May 21, 2016•From Manahawkin, NJ
Trinidad North Steel Band played at the cocktail hour of my friend's wedding, and we thought they did a fantastic job, so we hired them to do the cocktail hour of our own wedding. David Gettes constantly kept in touch with me in the weeks leading up to the wedding, to confirm schedule, attire, and weather-related contingency plans. They were such a hit with our guests, and they even let my mom and myself take a turn playing on the drums for a few minutes! I would recommend them for any event!
Wedding•Reviewed on July 28, 2012•From Woodbury, NJ
From my very first contact with Trinidad North Steel Band, I felt extremely confident that they would be the perfect choice for our wedding ceremony and reception. Being unsure what I wanted to do for music during the ceremony , David made several suggestions of music they could play that would be appropriate for my little church and then carry through to my reception with a total caribbean theme. Our ceremony music was absolutely beautiful, elegant and totally unique and then such fun and authentic selections were performed as our reception began. Everyone commented that our wedding was the most happy, uplifting and fun experience from beginning to end. THANK YOU !!
Festival•Reviewed on October 1, 2010•From Timonium, MD
Dave Gettes, the leader of the North Trinidad Steel band, is a very creative person and his band was the perfect fit for the Sugarloaf Craft Festival in Timonium, MD. We had 15,000 people in over the weekend and he entertained in 12 separtae shows. In addition he gave educational insight into the invention and development of the Steel Drum and inspired young attendees to play some notes between sets. He was a great hit among the entire creative community that gathered for this 33rd annual event featuring artists from all over the U.S.A.
Wedding Cocktail Hour•Reviewed on November 18, 2011•From Chadds Ford, PA
David Gettes (Trinidad North) was a great addition to our cocktail hour. Everyone enjoyed it (all ages) and many people have asked for their name for future engagments.
Birthday Party (Adult)•Reviewed on July 4, 2005•From Hatboro, PA
David and his son are excellent musicians with a wide repertoir and were great to work with for our event. All of our guests commented about how much they enjoyed their performance. We'd definitely hire them again and strongly recommend them to others.
Birthday Party (Adult)•Reviewed on June 22, 2016•From Glenside, PA
Overall experience was awesome! I knew from my first conversation with David regarding the event that the Trinidad North Steel Band was going to take our party to the next level- and it certainly did! We will never forget my dad's 60th birthday and a big part of that is because of how special the band made it. Thanks again!
Trinidad North Steel Drum Band:
You and your extended family were so nice. It was an honor and a pleasure to play for you all. I knew our music would help make the night special and i am truly happy that you are enjoyed the music so much. Would love to play for you again if the opportunity arises. Thanks for leaving the positive feedback.. wish you all the best!! David and Trinidad North
Corporate Function•Reviewed on June 14, 2007•From Annville, PA
We couldn't have been more pleased with Trinidad North! Our guests raved about their music, and they were the perfect choice for our tropical-themed event. Their music was perfect since it was loud enough to be heard, but no so loud that our guests had to talk over them. They were also a pleasure to work with, and were highly professional.
Community Event•Reviewed on June 20, 2008•From Riverton, NJ
This band was excellent. All of the residents, as well as our group and the staff, had a great time and we were all thoroughly impressed with the music. They were early and very accomodating to everything. Thank you SO much for the great time!
Country Club Event•Reviewed on June 19, 2010•From Doylestown, PA
Dave and his son were a pleasure to work with. Our event was attended by a broad spectrum of guest and Trinidad North Steel Drum Band was able to connect with them all. They are wonderful entertainers, very accommodating, extremely personable and it would be my pleasure to recommend them to family and friends.
Picnic•Reviewed on September 5, 2010•From Baltimore, MD
The Trinidad North Steel Band was a hit at our picnic. It created such a relaxing atmosphere and truly gave us a Caribbean feel for the day. Dave was also a hit with the kids!
Bar Mitzvah•Reviewed on June 5, 2010•From Clinton, NJ
Very easy to work with, professional, great musicians, good music. Recommend highly and would hire again
Wedding•Reviewed on August 2, 2008•From Easton, PA
They were everything we hoped for and more! They made our wedding very special!
Corporate Function•Reviewed on September 1, 2007•From Avalon, NJ
Wonderful.. Wonderful.. Wonderful. Everyone loved the music and the members of the band. Everyone raved on and on to me on how great they thought they were.
Wedding•Reviewed on July 12, 2008•From Riverside, NJ
Trinidad North played for the cocktail hour at our wedding. I was extremely happy with their performance and the planning could not have gone smoother. David was the nicest person to work with, replied quickly to all of my questions, and was completely accomodating to all of our needs. We were not the only ones impressed with them, before cocktail hour even ended we had a handful of guests requesting their card!
Picnic•Reviewed on June 30, 2007•From Emmaus, PA
David is a very pleasant person to speak with seems just all around easy going. We had a wonderful time at our picnic. Many people commented on different it was a loved. They gave us a CD as a gift which we played over and over and over after they had to leave. Two people asked how to contact the band and I gave out business cards. It is refreshing to be able to do something different--not a DJ!- and as affordable! I am glad I found them.
Festival•Reviewed on February 23, 2007•From Medford, NJ
We invited the Trinidad Norht Steel Band to perform during our lunch times with our elementary students. The band played for three hours and was seen by over 450 people during that time. It was a wonderful experience. Dave did an outstanding job explaining the drums to the students and had them all up dancing. I am still receiving compliments from parents, students and staff. It was a great day and we are already looking forward to next year. Frank X. McAneny Principal Kirby's Mill School Medford NJ
Birthday Party (Adult)•Reviewed on July 15, 2006•From Sewell, NJ
David was a wonderful person to deal with both professionally and socially. He mingled with the crowd and even hung out a bit at the end and played music for our guests to limbo! His partner was equally as nice (and talented) and they did a wonderful job of gradually picking the music up so that the crowd could get comfortable and talk easily over the music. I would highly recommend them and can't wait to use them again!!!
Community Event•Reviewed on July 2, 2006•From Avalon, NJ
They were a pleasure to work with
Wedding•Reviewed on June 25, 2006•From Cherry Hill, NJ
I look forward to working with them again! Easy to work with and a GREAT sound!
Birthday Party (Adult)•Reviewed on May 20, 2006•From Phoenixville, PA
Birthday Party (Adult)•Reviewed on June 30, 2007•From Newark, DE