Back to profile
Amazing, Elegant & Classic Magic Illusions by Vick Reviews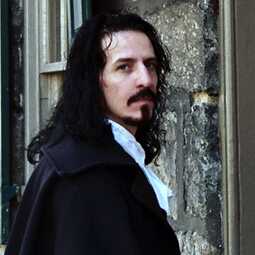 Avg 5.0 | 195 Reviews

Magician from Silver Spring, MD

375 Verified Bookings
Starting at $275 per event
---
195 Reviews for Amazing, Elegant & Classic Magic Illusions by Vick
Retirement Party•Reviewed on July 25, 2015•From Columbia, MD
Illusions by Vick was amazing. He was extremely professional and put on a great show that involved the members of the party. Definitely would recommend Highly satisfied.
Amazing, Elegant & Classic Magic Illusions by Vick:
Thank you Taron, this was a great and beautiful event filled with a lot of love. It was great to meet everyone and an honor for me to perform there. Your Mother is a very special, wonderful woman. Have much admiration for her and gratitude for the 40 years she taught in the Baltimore Public School System.
Club Event•Reviewed on July 7, 2013•From Woodbine, MD
What a wonderful person! We hired Illusion by Vick to do a show for our camp and to teach magic to our campers for a week. The show was excellent and got our campers excited about magic camp. Vick was great with our campers, his patience, skill and knowledge shine. He taught simple and intermediate magic and also taught acting, improvisation, stagecraft, presentation and some history. The last day of camp the campers put on a show, some were nervous but Vick coached and supported them and made them feel like stars. We couldn't have found a better performer and teacher than Vick! Thank You Vick!
Amazing, Elegant & Classic Magic Illusions by Vick:
Your Welcome and Thank You Kelly! Am overwhelmed and touched by your kind words. It was an honor and a pleasure to perform and teach at your camp. Am still smiling from the experience and am sure it's a time I will always remember. You and all the counselors were great to work with and the campers were a lot of fun. Seeing them learn and grow and their smiling faces meant a lot to me. Thank you again for allowing Illusions by Vick to be a small part of a great summer camp experience.
Birthday Party (Adult)•Reviewed on October 6, 2012•From Columbia, MD
Vick was awesome! I hired him for my fiancé's 30th birthday. The crowd loved him! All of his illusions were mind blowing! He was very fun to watch and everyone kept mentioning how great he did after he left. He was extremely kind and we really thought he was a genuine and honest person. I would totally recommend Vick for events. Thanks Vick! Well worth it!
Amazing, Elegant & Classic Magic Illusions by Vick:
Your welcome Stacy! Thank you for allowing me to be a small part of Jeff's Birthday Celebration. You put on a really fun party! I had a great time, sincerely enjoyed meeting and performing for everyone there.
Birthday Party (Kids)•Reviewed on September 14, 2013•From Kensington, MD
This was truly "Amazing Magical Entertainment". As soon as my daughter saw a clip of Vick performing magic she told me that he was the one for her party. He was communicative, professional, extraordinarily kind and thoughtful, prompt, flexible and talented. Everyone in the audience was captivated! There were a lot of oohs, aahs, and rounds of applause. His show is appropriate for all ages. He even included a moment where he acknowledged my daughter for raising funds for a charity for a birthday instead of receiving gifts. He made the birthday MAGICAL and I highly recommend his services.
Amazing, Elegant & Classic Magic Illusions by Vick:
Thank you for everything Rebecca! This is a day that will always live in my heart and memory. Your daughter Lucy is an incredible, amazing girl. So brilliant and loving. I'll always cherish the hugs and smiles. She stopped me once and said she forgot something and had something for me .... it was another big hug ;-) makes me feel like I have the best career in the world. Lucy choosing to donate to the Wounded Warriors charity instead of receiving birthday presents is one of the most beautiful and selfless acts I've ever been privileged to witness. It was a huge honor to perform for Lucy's Special Day.
Corporate Function•Reviewed on September 26, 2013•From Rockville, MD
Vick was great! All my clients raved about him, and kept saying how wonderful he was. I would not hesitate to use him in the future.
Amazing, Elegant & Classic Magic Illusions by Vick:
Blair, that you! You, Heinan and everyone there at Optimal Network put on the greatest Red Carpet Event! Everything was perfect all the way down to the Opti's ;-) I had a great time with everyone there, sincerely enjoyed meeting and performing for the Optimal Network staff, clients and guests. This was truly a night to remember! Can't wait until the footage goes up on You Tube. Thank you very much for having Illusions by Vick as a small part of an outstanding event! It was an honor, a pleasure and a lot of fun being there!
Birthday Party (Kids)•Reviewed on May 9, 2015•From Baltimore, MD
Vick impressed everyone at my daughters 8th birthday party young and old. He was on time, very professional and made my daughter's event unforgettable. It's been a week since he performed and she's still asking me how he pulled off those magic tricks. I highly recommend hiring Vick and I will be referring him to my family and friends . Thanks again Vick for making Rebeca's birthday special!
Amazing, Elegant & Classic Magic Illusions by Vick:
Your welcome and thank you Edward! You put together an outstanding party for Rebeca's Birthday, it was truly an pleasure and a lot of fun to be a small part of Rebeca's special day. You have a beautiful home and a lovely family. Thanks again for having me perform. Please be well. Best wishes, Vick, Illusions by Vick www.illusionsbyvick.com
Birthday Party (Kids)•Reviewed on May 16, 2015•From Arnold, MD
He was amazing! Truly made our sons bday party memorable. We had him come dressed as Professor Snape from Harry Potter and he played the part perfectly. Thanks Vic!
Amazing, Elegant & Classic Magic Illusions by Vick:
Your welcome and Thank You very much David. It was a pleasure. You have a beautiful family (both your son's are wonderful, was fun to get your younger son involved with the show too) and a lovely home. Had a great time and thanks again for allowing me to be a small part of B's special day. Professor Severus Snape a.k.a. Illusions by Vick
Trade Show•Reviewed on April 24, 2012•From Washington, DC
Vick went out of his way to learn about my company and about our products. He then incorporated what he had learned into his act and illusions. Vick was a joy to work with and I would recommend him for a trade show.
Amazing, Elegant & Classic Magic Illusions by Vick:
John, it was a privilege to meet and work with you (everyone at the show who knew you has a great amount of respect for you) and everyone at Vireo. Vireo Investments (and Navellier) are solid, respectable companies who have investment philosophies that make sense (and dollars). Having a quality product you can believe in makes it easy to promote and wrap magic/entertainment around. It was fun "working the floor". We accomplished the goal of getting the Vireo name and investment products on the lips and in the minds of attendees. You made that easier by providing quality (and fun) collaterals. Thank you.
Birthday Party (Adult)•Reviewed on July 14, 2013•From Elkridge, MD
Illusions by Vick enthralled and amazed our grandchildren and the grownups at our 70th birthday party in the EFI Manor Home. The grandchildren reported that Illusions by Vick was the best part of the party! The adults said he was great, and "Where did you find him?" Vick was very agreeable when we changed where he would set up and perform so the kids were closest. Once ready, Vick introduced himself to all, began with the kids, then included the adults. He knew all the kids' names, including them all in his "magic". He included us and other adults in delightful illusions. We are more than pleased and highly recommend Vick!
Amazing, Elegant & Classic Magic Illusions by Vick:
Thank you Barney! This was a very special day for you and you wife. The important thing was to create what you envisioned (and we discussed before the party). Your grandchildren liked I knew their names before they told me ;-) and we had a fun discussion after the party. Am glad to get adults involved so everyone can enjoy a little magic (your son came up with a great idea). It was a beautiful, special event, thank you for allowing me to be a small part of it. Best wishes to you, your wife and your beautiful family.
Birthday Party (Kids)•Reviewed on June 1, 2014•From Gaithersburg, MD
Vick is just Amazing! Very easy handled all arrangements, came on time and swooped all the guest with his performance. Kids from 4 to 13 and their parents were all happy with the program. Two of the parents already asked for Vick's information for their upcoming Birthday parties. Thanks again
Birthday Party (Kids)•Reviewed on October 12, 2013•From Chesapeake Beach, MD
I hired Vick to perform at my daughter's 9th birthday party. He had my daughter assist with some of the illusions and otherwise made her the center of attention, which she loved. Vick not only has talent, but also a stage presence that makes for a great show. If you are looking for someone to perform a great magic show, I heartily recommend him.
Amazing, Elegant & Classic Magic Illusions by Vick:
Thank you Ed, it was an absolute pleasure to perform for your daughter's Birthday Celebration! Loved it when I asked towards the end of the performance if she would like 1 or 2 more effects and she said 3 ;-) Glad you were able to get some great photos of her magically "floating butterflies"
Picnic•Reviewed on September 22, 2012•From Leesburg, VA
Vick was very easy to work with from the start. Very cordial, explained in detail what to expect, and wanted to be sure he met our company's wishes. His performance was amazing. Our employees are still talking about him. For our event, he simply strolled among our people rather than a formal sitdown performance. It worked so well and I don't know how he does what he does. He added a dimension of wonderment to our event. Simply great.
Amazing, Elegant & Classic Magic Illusions by Vick:
Thank you Kim, am very glad we had the opportunity to work together and have Illusions by Vick perform at the ASEC picnic (really great group of people). Was having so much fun with everyone by the time I made it around the pavilion twice the afternoon was over (Time flew by, I thought 20 minutes had passed and it was over 1.5 hours).
Fundraiser•Reviewed on April 16, 2010•From Columbia, MD
I could not have asked for a better performer for our fundraiser. Vick was simply outstanding - so good that we've already decided to have him back again next year. He is incredibly patient, amazingly talented, and fantastically skilled at entertaining children and adults simultaneously. Thanks, Vick, for a GREAT time!
Birthday Party (Adult)•Reviewed on March 30, 2013•From Baltimore, MD
I am a Luxury Property Concierge that hired Vick to perform for a JHU birthday celebration and was thoroughly satisfied with Vick. He was early for his performance and extremely personable when we finally met face to face. Our timeline went off schedule and Vick was extremely patient and accommodating, a true professional. I would book his services again without question and strongly recommend his performance.
Anniversary Party•Reviewed on September 6, 2014•From Locust Grove, VA
He was the nicest, most polite, kind person you could meet. He did what he said he was going to do and came on time and really included the audience in the show. The people were amazed at the show. I am so glad I found him and his services. Thanks Joan Taylor
Amazing, Elegant & Classic Magic Illusions by Vick:
Thank you for the very kind words Joan, it was great meeting you and performing for everyone at your parent's 65th wedding anniversary, a truly amazing event! Am very grateful to have this small gift of magic and be able to share it! THANK YOU!!
Birthday Party (Kids)•Reviewed on November 1, 2008•From Media, PA
Vick was fabulous! He made my son's Harry Potter party a truly memorable event. I can't rave about him enough!
Birthday Party (Adult)•Reviewed on February 5, 2011•From Falls Church, VA
Error in date above. The actual gig date was 30 Jan 2011. Frequent contact with client set everyone at ease. This was a 98th birthday party in a retirement home with an audience of approximately 40, of varied ages. Punctual and communicative as if it were a military operation. All was in readiness...no surprises. Complete ease with his illusions and audience enabled a "wow" growing from illusion to illusion. Got the audience involved up front and kept them glued to his activity. Not only would hire him again but easily recommend him to anyone else = BRAVO. btw, I'd rate Vick Gisin a 6 out of 5 for rapport and ease and communication with the client.
Birthday Party (Kids)•Reviewed on June 9, 2013•From McLean, VA
Vick was great with the kids and kept them engaged throughout the performance. Everybody enjoyed the show. The kids ranged in age from 6 to 9 year old and they were enchanted and amazed by Vick. My son is already requesting to have Vick come to his party.
Amazing, Elegant & Classic Magic Illusions by Vick:
Thank you Flavia. I sincerely enjoyed performing for Sophia 9th Birthday Celebration. She truly is a very special girl. It was a beautiful party and a lot of fun. Thank you for allowing Illusion by Vick to be a small part of Sophia's special day. p.s. Tell John Paul I said hello and when he is ready there is a place for him in the traveling magic show ;-)
Private Party•Reviewed on December 4, 2010•From Reston, VA
Vick was fantastic from start to finish. He took great care to understand what we wanted from his performance. He performed in our basement during our holiday party in front of about 30 guests and our 5 year old son. The performance was very polished and he included a few tricks especially for our son who was absolutely entranced by the experience. He stayed on afterwards to allow people to ask questions and did some close up magic. Our guests were very impressed and this is testimony to Vick's talent and professionalism. I would heartily recommend Vick's performance.
Corporate Function•Reviewed on December 7, 2012•From Arlington, VA
We had a really great time with Vick. All of the guests had fun with his tricks and really enjoyed him. He had a lot of great tricks. It was nice that he walked around and did things for small groups and he also had a small table set up so people could come to him. I would definitely recommend Vick to all event planners!
Corporate Function•Reviewed on April 17, 2012•From Baltimore, MD
Amazing, Elegant & Classic Magic Illusions by Vick:
Thank you Maggie, performing at Goucher College was a thrill for me and everything was perfect.
Birthday Party (Kids)•Reviewed on August 20, 2011•From Sterling, VA
Adults enjoyed the show just as much as did the children. He patiently waited until all of the guests arrived and communicated his intentions very well. He understands, gains, and maintains the focus and attention of the minds of children, as well as kept them all entertained, and participating in the show a challenging task in itself. He is a gentleman and a scholar in performance arts and illusion, and you can see he takes pride in putting on a special performance no matter where he takes the stage. A most versatile, accommodating, and pleasant entertainer who I will ever have had the pleasure to meet. You cant go wrong with this performer!
Concert•Reviewed on April 27, 2012•From Arlington, VA
Vick, Thank you so much for performing at the SOA's The Music of Harry Potter. Thanks to your participation we brought music to over 400 friends and family!
Amazing, Elegant & Classic Magic Illusions by Vick:
To be the opening act for the Symphony Orchestra of Arlington was a lifelong dream come true. It was a great show!! Thank you! It was my pleasure to be part of a very special & amazing evening.
Birthday Party (Adult)•Reviewed on June 15, 2013•From Washington, DC
Fantastic show! Illusions by Vick really is "Amazing Magical Entertainment". Among other tricks he magically produced a bottle of wine for my wife! Vick included many of our friends in the show, was a lot of fun and a blast to watch. Great magic and mind reading. Received a lot of compliments. Vick is very professional, a true gentleman, extremely easy to work with, he answered all my emails quickly and provided options for entertainment. Vick thank you for helping make my wife's 50th Birthday Celebration a memorable event, I have a feeling we'll be seeing you again soon.
Amazing, Elegant & Classic Magic Illusions by Vick:
Thank You Arthur! You put together a great party. A perfect mix of people, activities, food, music and drink all added up to an outstanding event. Sincerely enjoyed the memory game you did for your wife. It was my pleasure to be a small part of a amazing evening. Had a great time and sincerely enjoyed performing for and meeting everyone at the party.
Holiday Party•Reviewed on December 8, 2011•From Baltimore, MD
Vick was wonderful at our company holiday party! He took it upon himself to visit our company's website to learn more about what we do and about our management team. From what he read, he was able to personalize the experience. He performed a few illusions for the whole group, creating a few memories we could all talk about together for years to come. The majority of the time he spent strolling around the crowd to devote his time and attention to engaging smaller groups. Vick was not only very professional, but very talented and has a great sense of humor (which for our company was necessary). I definitely recommend him to others!!!