Back to profile
Romantic Music by Nicko, Opera, Standards & More Reviews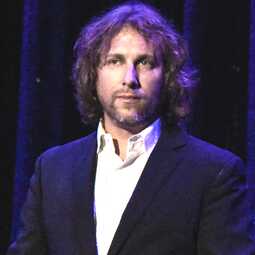 Avg 5.0 | 35 Reviews

Opera Singer from Los Angeles, CA

113 Verified Bookings
---
35 Reviews for Romantic Music by Nicko, Opera, Standards & More
Birthday Party (Adult)•Reviewed on October 20, 2020•From Victor, ID
Nick was perfect! He sang so beautifully he brought my husband to tears! He sang all requested songs and made sure we were all part of the next songs! We had the best time and cannot wait to hire him again!
Funeral•Reviewed on October 7, 2020•From Los Angeles, CA
Nick was beyond amazing ! From the moment we chatted about song requests and the venue, he provided detailed and thoughtful feedback. He was willing to do a song study to learn a song he was not familiar with (which he hit out of the park) Nick was communicative in the couple of weeks leading up to the service which gave me peace of mind . He arrived early ( earlier than requested) to set up and test the equipment. He is so talented, his voice and performance gave everyone chills . My guests commented they felt like they were at a Broadway show. My mother loved tenors and Nick is on par with Andrea Bocelli and Josh Grobin. I would highly recommend Nick !
Birthday Party (Adult)•Reviewed on September 22, 2018•From Simi Valley, CA
Nicko far exceeded my expectations for the quality of talent and the entertainment value we received. He made the whole process easy in regards coming to agreement, arrangement, set up, and performance. The level of talent was the highest quality, and his interact with the audience was beyond excellence. Nick made me a legend with my friends by providing such high quality entertainment that can't be topped. Truly a great performance and worth every dollar.
Wedding•Reviewed on January 1, 2007•From Corona del Mar, CA
A wedding ceremony means different things to different people. For us, it was the outward act of an inward expression of love, and how that love was, and is manifested through our spiritual partnership with Christ. It is a celebration of one of life's most sacred commitments between two people. We wanted to create a wedding ceremony that highlighted this belief in the hopes that our guests would feel the emotion and the magnitude of it would loudly resonate deep into their soul. We feel very blessed to say that to every person we have talked to about the ceremony, it was that plus much more. A very critical element of this ceremony and its overwhelming positive impact on our friends and family was the artistry of Nick and his ensemble. Nick's contribution to this amazing ceremony leaves us almost speechless with emotion. Each selection was beautifully delivered with emotion, strength, confidence and connection to us all. Nick constantly connected with us as he sang. He captured the glowing brilliance of our love and the emotions of the day. Our family and friends were blown away with his performance. After the ceremony, Nick remained engaged with us all. His personal touch, gracious and humble interaction put a wonderful close to that part of our day. There are countless musicians who are willing to come to do a gig on any given day. You know it's just another event to have fun and do work. However, we truly feel that Nick came with the attitude that he was going to make this day for us like no other we had ever experienced -- he was beyond successful. Nick not only provides the highest quality delivery of his gifts as an opera singer, he is kind, engaging, compassionate and sensitive to those he serves. We are excited for this wonderful gentleman and his future, and look forward to the next time we can call on him to help us create magic for ourselves and those we care about. Thank you Nick!
Wedding Ceremony•Reviewed on September 1, 2018•From Chino, CA
Nick was amazing. He made my daughters wedding a memorable one that every guest was in awe of his talent and voice. Once again thank you Nick.
Anniversary Party•Reviewed on November 19, 2016•From Cerritos, CA
I hired Nick for a special 50th anniversary event for my parents and I am so glad I did! From the beginning, Nick was so easy to work with and to get a hold of. He was very responsive through email and we also chatted on the phone to plan everything ahead of time. He showed up early to the venue and he was right on time to serenade my parents after their arrival and then he moved on to sing some upbeat songs that got everyone up and dancing. Nick was so courteous, genuine, polite and professional and he turned out not only to be a great singer, but he is also a great person. Nick's voice is superb and it's a gift to listen to him sing. I highly recommend him!!
Baby Shower•Reviewed on July 22, 2017•From Pacific Palisades, CA
Nicko is a gifted vocalist with charisma and charm. We asked for Italian themed background music in an an outdoor setting. Nicko delivered a performance with style and garnered many compliments for both himself and the hosts.
Retirement Party•Reviewed on March 10, 2010•From Newport Beach, CA
Nick is fantastic WOW!! BRAVO!! His singing talent is absolutely fabulous; it just doesn't get better than him. Also Nick is a very cool cat and completely professional. If you need a singer for your event you will not be disappointed with Nick!
Birthday Party (Adult)•Reviewed on January 21, 2007•From Denver, CO
From the first bid we submitted through the end of his performance, Nick was responsive, enthusiastic, accommodating, and fun. He was the OPPOSITE of "high maintenance." We had terrible weather and unexpected last-minute problems with the sound system but he was always upbeat. He made us all feel great and especially our guest of honor. His performance was brilliant both musically and in terms of pure showmanship. His vocal talent is top rate.
Anniversary Party•Reviewed on February 23, 2013•From Cerritos, CA
What a talented individual. He had everybody in the restaurant stop and take notice, even those who weren't in our party. His voice is amazing, and his personality is professional, but funny. I would hire Nick again for another event.
Funeral•Reviewed on August 8, 2010•From Goleta, CA
Nick made the celebaration of Life for my parents a cherished memory with his beautiful voice, and his kind and loving personality. My best wishes for his continued sucsess.
Christmas Party•Reviewed on December 24, 2009•From Ontario, CA
Nick is an extremely talented performer. He was easy to work with, and even with his busy schedule, he responded quickly to emails and calls. At our small, casual gathering, Nick performed above and beyond our expectations in every aspect. Authentic, courteous, accommodating and professional, we couldn't have chosen a better performer for Christmas eve. With an amazing vocal range and flexibility to musical styles, he was able to please everyone in the room. Thank you Nick for help in making our holiday event extra memorable!
Funeral•Reviewed on February 23, 2009•From Santa Barbara, CA
Nick was awesome. He was available on short notice for my Father's Funeral in Santa Barbara and he was extremely accommodating even when I asked if he could change one of the songs with just a day's notice. He is amazingly talented and there wasn't a dry eye in the house when he sang. He was also very professional and comforting during a very difficult time for me. Nick did a wonderful job of making my Dad's service as memorable and special as my Dad was. I highly recommend Nick for any event! He is truly a gifted and talented performer and a gentleman.
Celebration•Reviewed on November 22, 2008•From Las Vegas, NV
Nick made our Celebration of Life an event to remember. He was personable, accommodating and above all talented beyond our guests wildest expectations. His voice is magic! Our friends and family could not express how pleased and surprised they were to hear this most talented tenor performing solely for them. The next day when some of our family/friends encountered him in the hotel, he was friendly and commented how much he enjoyed being a part of our Celebration. Special thanks to Jennifer and Vince...bravo! Hire him for your next event, you will be ecstatic that you did.
Private Party•Reviewed on August 17, 2008•From Tucson, AZ
Nick was friendly, helpful, extrememly accommodating given our very last minute request to travel and appear at our party, and his performance was brilliant! Our guests were blown away! I can't believe he was here singing just for us - he should be on stage at the Met or something (and I have no doubt that he will be some day so engage him now while you still can!!). His voice is simply beyond description.
Anniversary Party•Reviewed on September 4, 2010•From Cleveland, OH
Nick performed for my parent's 50th anniversary party on Saturday night, and he was beyond all expectations and made it such an unforgettable and special evening! His voice was so truly remarkable and enchanting that we knew we were in the presence of a very talented artist and performer! He brought to life the music of Caruso and Pavorotti, and many other greats, to a crowd that is dedicated to those masters, and everyone in the crowd of close to 200 guests were effusive with praise! We highly recommend Nick to anyone who would like to be swept away into a magical world of pure musical delight! Words don't do justice his talent, authenticity and professionalism!
Wedding•Reviewed on June 30, 2007•From Van Nuys, CA
NICK WAS AMAZING!!!! HE ADDED AN EXTRA CLASS TO THE WEDDING. THE GUESTS ARE STILL TALKING ABOUT HIM. BRAVOOOO NICK!!!!
Wedding•Reviewed on September 2, 2005•From Lodi, CA
Fantastic singer! Voice is even better in person. On time, professional and really came through. Our guests just loved him and ladies thought he was gorgeous and charming. This was a hit!
Fundraiser•Reviewed on November 17, 2007•From Yorba Linda, CA
Nick was amazingly professional. He has a great talent, and the crowd absolutely loved his performance. We would hire him again in a heartbeat.
Church Service•Reviewed on July 7, 2007•From Coronado, CA
5's across the board for Nick because I can't indicate anything higher! Nick is warm, soft spoken and a professional in every sense sith an amazing voice that sends chills. His rendition of "To Where You are" at my daughter's wedding brought tears to both men and women and his "Ave Maria" was simply inspiring. We received many compliments from guests, the minister and the organist who said that Nick was by far the most talented vocalist they had heard in a long time. There are not enough words to express the feeling he added to the service and the true joy his singing gave my daughter on her very special day will be remembered always.
Wedding•Reviewed on September 30, 2006•From Los Angeles, CA
Nick is an amazingly talented tenor (and his voice is even better live). He sang several songs at our wedding ceremony, as well as a few special requests for our reception. He was such a professional and our guests loved him. We couldn't recommend him more highly.
Birthday Party (Adult)•Reviewed on December 2, 2006•From Bellflower, CA
Nick is the Los Angeles Andrea Bocelli. Nick, his piano player, and violinist are exceptional. They entertained for two sets that were in the tradition of true opera and exceeded all expectations. Nick's voice was breathtaking as he took many of our guests back to Italy with Andrea Bocelli and Mario Lanza songs. He then brought the guest back to the US with Josh Groblin and many other classics. When you contract with Nick your entertainment is not only completed, you will be assured that it will be rememberable. Nick ensures that all instruments, lighting and sound is also at its best. Nick is absolutely the best and I highly recommend him for any event big or small. Truly, AMAZING!!!!!!!
Wedding•Reviewed on October 13, 2007•From Sedona, AZ
To say that Nick is remarkable or that his voice is exquisite doesn't begin to describe the magic he brought to our wedding or how he has forever touched our lives. First call to last goodbye he was charming sincere & professional. He sings with a passion & intensity that offers you a glimpse into his soul & his performance added a facet to our day that raised it from simply fabulous to utter perfection. We can't adequately express our appreciation to Nick & his delightful & talented accompanists Jennifer & Vince. To know Nick is to love him & to hear him sing is to experience pure joy. He is nothing short of brilliant & will absolutely be the highlight of any event.
Dinner Dance•Reviewed on October 20, 2007•From Lompoc, CA
Our experience with Nick, was amazing. He is so professional, and has a lot of talent. He reached our hearts with his songs. I received so many compliments from my guest for Nick's performance. And best of all Nick, made my daughter's Quinceañera event the best experience of her life. Thank you Nick we will keep you in our hearts.
Fundraiser•Reviewed on March 19, 2006•From Daytona Beach, FL