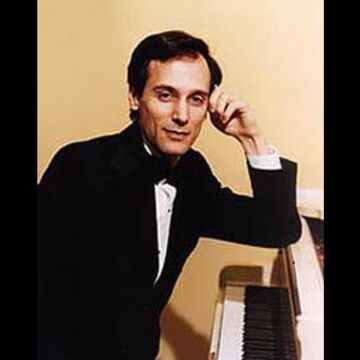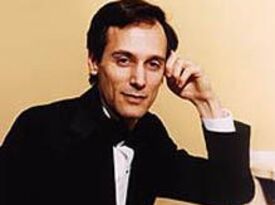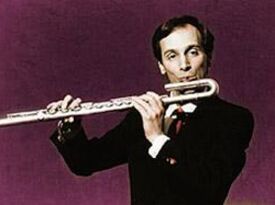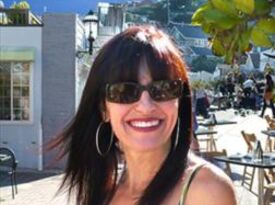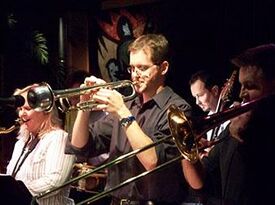 Michael Smolens / Second Sight Music
Pianist from Berkeley, CA Will travel up to 3000 miles
Avg 4.5 | 15 Reviews

35 Verified Bookings
Member Since 2010
4 Awards & Badges

Virtual Services Offered

Starting at $175 per event
About Vendor
Learn more about this vendor for your event.
Veteran Bay Area musician Michael Smolens has the experience and artistry to make your event truly memorable. Whether alone at his piano or performing with one of his seven different ensembles, his music inspires. You may have heard him at a friend's wedding, a private event or corporate function, a sacred setting, in a radio interview, at a concert hall like Yoshi's Jazz House, or on one of his six critically acclaimed CD releases. As a composer/arranger for nearly five decades, Michael Smolens has frequently been commissioned to collaborate on or create new works for special occasions. Over the last 40 years, he has entertained the Picasso family, Lt. Governor Newsom, Cirque du Soleil, Hewlett-Packard, and many others. So why is Michael Smolens the right choice for your event?  In a few words... unique, elegant, passionate. Performed by a flexible, friendly professional who has the uncanny ability to sense what a crowd needs and adapt within moments. Michael Smolens always performs with the Bay Area's top call vocalists and instrumentalists including Juliane Kowski / Bryan Dyer / Karen Blixt (vocals), Eric Crystal / Alex Murzyn (saxes, flutes, bass clarinet), Erik Jekabson / Doug Morton (trumpet / flugelhorn), Michael Hatfield / Tommy Kesecker (vibes / percussion), Jeremy Cohen / Sam Bass (violin & viola / cello), Dave McNab (guitar), Fred Randolph / Andrew Higgins (acoustic & elec. basses), Russ Gold / Alan Hall (drum set) and Brian Rice / Daniel Berkman (world percussion / harp). Please take a moment right now to listen to the first audio sample on the right of this page, Michael's arrangement of the ballad "All I Ask" (from Phantom of the Opera).  Listen to this and compare it with any other version you see on the entire GigMasters website, or even any version you already know.  Listen to Michael's re-construction of the Beatles' rocker "I Feel Fine", or his rendition of the Holiday classic "Away In A Manger". You will hear why Michael is one of the most sought after arrangers and interpreters of well-known classics as well as lesser-known gems.  "Clients that contact Whim are among the most selective and particular in the Bay Area. They are not interested in just any performance that may feel generic or lacks passion. When we receive a request for elegant music, Michael Smolens is always our first call. We have sent him to entertain many society and celebrity clients as well as many others. His ability to satisfy the audience comes through with his choice of material, his ability to tune into the changing moods of an event, and his habit of immediately returning our calls make him the obvious choice." Julie Johnson (President, Whim Agency) Michael's repertoire spans hundreds of works, including different flavors of Jazz, Broadway, Latin, Pop, Classical, Sacred and World Music.  Michael can also specially arrange or compose a new piece for any event—from weddings and birthdays to ordinations and dedicatory works—as well as accompany guest artists. Acoustic Instruments: Piano, Voice, Alto Flute, Balafon (West-African marimba), Djun-Djuns (West-African drums), Dumbek (Middle-East) Digital Keyboard Instruments: Electric Piano, Acoustic Guitar, Concert Pedal Harp, Pipe Organ, Accordion, Turkish Dutar Here are some examples of past clients "HAVING IT ALL" : Take 1) THE PERFECT SUITE OF WALTZES During the early planning stage of their wedding a couple confessed to me, "We've always dreamt about how wonderful it would be to slow dance to a string of romantic waltzes at our reception.  We see a sultry jazz vocalist with a trio backing her up.  Could you do that for us?" I replied, "No problem, I know just the right vocalist for you'" and then played them samples of her singing. About 10 seconds into the track the couple looked at each other and said to me, "Perfect." "Well, let's look at some possible songs for this project" and then I proceeded to play dozens of waltzes on my piano for them to consider. (I even re-interpreted many non-waltzes into a waltz feel to give more choices). After the couple decided on five of their favorite songs, I began to put this suite together.  I met with my vocalist to determine her ideal singing key for each song, scored them out for the band, and finally created instrumental segues between each song to create a seamless 20-minute suite. Fast forward to their wedding. Toward the end of the reception the couple gave us the cue that they wanted to dance to their special suite.  So with the lights low, we began to play and when I looked up, what I saw that we were playing just for them in what felt like their own 'private movie'.  I will always remember that moment... Take 2) BIRTHDAY UNDER THE STARS A friend called and said that one of their friends were looking for "something out-of-the-ordinary" for a family member's birthday.  "We have very diverse musical tastes—we'd like something jazz, pop, and international.  And we're having the party at the Chabot Space and Science Center. What do you have?" With that challenge, I suggested they bring on a combination of three of my groups: a West-African fusion trio, a straight-ahead jazz trio, and an R&B quartet with a very soulful male singer.  After I played them samples from each group, the family coordinator said, "Fabulous, you've hit all of the bases.  Do you play in all of them?" I replied, "I love visiting different cultures by playing different instruments.  How about this: Why don't we bookend the whole event by starting and ending with the West-African group.  This way I could schedule the jazz trio during dinner, have a break during your video presentation, and then bring on the R&B quartet after that."   "And finish with the West-African trio, right?" asked the coordinator. "Yes, and I have an idea that will really spice-up your event.  I work with an award-wining close-up magician who charms everyone who sees her slight-of-hand effects.  That might be just the 'out-of-the-ordinary' touch you were looking for." "Our guests will just love it, I can see it already!" Needless to say, the whole evening went fabulously.  Another night to remember... Take 3) THE SECRET GIFT My very first conversation with Robert went something like this:  "Hello, do you teach piano and voice?" "Yes, about half of my students work on that combination."  "Can you keep a secret ?" "Hmm, maybe you could explain a bit about this?" "I'm getting married in nine months and I want to sing and play piano for my new bride at the wedding in front all of my guests." "I'm not sure where the 'secret' is here." "Well, the thing is, none of my guests—including my fiancé—know that I play or sing, and I would need you to train me in complete secrecy. Can you do that for me?" "I've never been asked to do this before, but sure, I can do this. And when is the wedding?" "In nine months." And that's exactly what I did with Robert until his wedding day—I coached him in total secrecy and he managed to work out all of his practicing at times when no one would hear him. When he brought in the sheet music to the song he was going to sing at the reception, "It's True Love" by David Gray, he said, "You know, I also want to make a studio recording of the song with myself on piano and singing, plus electric bass, and give copies to all of my guests." I replied, "Isn't there also a synthesizer on the original?" "Ah, but I'd rather hear a rich string quartet behind everything. Can you make an arrangement that really fits the song?" "An excellent idea, it would be a pleasure, Robert." I suggested that we wait for several months of vocal training before committing to a specific key for his song.  In the meantime, we built a solid foundation for both his piano playing and voice so that he could put those skills together comfortably for not only his performance, but also his recording. Fast forward to Robert's wedding reception in the main ballroom of the St. Francis Hotel in San Francisco.  After I played an hour of solo piano I took a microphone to speak to his guests, "Can I have your attention please.  Robert has a special gift for his new bride." The room became very still as he escorted his new bride to a chair next to the piano and said into the microphone, "Sweetheart, this song is for you." That was the cue to open the curtain, revealing a string quartet and electric bassist.  I counted off the tempo and slipped into my chair where I had a perfect view of the bride. Needless to say she became teary-eyed, as did many of the guests during that moment in time...  Take 4) TRADITIONAL JEWISH WEDDING GOES INTERNATIONAL One of my favorite places to create special music is at the Brazilian Room in Berkeley's Tilden Park. There's just something about the wooded setting and charm of the building that always puts a smile on my face.  Once when I was playing at an Open House there, I noticed a woman sitting not ten feet from me, listening very intently. About 45 minutes into my set, one of my musical partners arrived with his West-African kora (21-string harp).  As soon as we started to play together, she got up and brought her fiancé to sit right next to us and listen.  When I finished that set she came up to me and said, "I really like your different instruments—the piano, voice, your strange looking marimba, this Middle-Eastern drum, and I love this flute of yours.  It's bigger than the one I played as a child.  And all the different styles, too.  I think that you're the one who could handle what I've got planned for my wedding." I replied, "I get the sense that you're not only a musician, but that you also compose your own pieces. Am I right about this?" She said, "Now I know you can handle all the music for my wedding." Here's what finally emerged for her entire wedding: As her guests arrived, I was joined by two of her long-time musician friends in three traditional Jewish songs, alternating between alto flute and Middle-Eastern dumbek. We also played one of her original songs during the ceremony, as well accompanying the rousing hora dancing right after they "smashed the glass" (the customary ending to a Jewish wedding).  For the first half of the reception I joined my kora-playing friend on my West-African balafon (marimba), voice, shakers, and melodica (small harmonica-like keyboard).  The second   half of the reception featured a quartet of top-call session players on saxes, basses, drum set, and myself on piano/keyboard for a delightful mix of instrumental jazz and pop music.  All in all, a very fun time was had by all... Take 5) "LOVE IS PATIENT" Weddings are such a great opportunity to realize a very long held dream. Such was the case when I received a call from a groom who was very excited when he found out that I not only played for weddings, but also composed music for special occasions. "You know, I've been thinking about setting the 'Love Is Patient' poem by Saint Paul for so very long. And with my wedding coming up, I think it's time to make this a reality. I've got the text all organized and I just need someone to help me organize and develop my ideas. I'm going to give it to my wife as a gift and I know she'll very surprised !" Three sessions later, the piece was complete and rehearsed with a family friend singing. It was also an opportunity for the groom to rekindle his love for music that he studied so passionately while in college. Needless to say that the bride was quite moved by the song, as were all of their guests at their wedding. As I left, the groom pulled me aside and said, "Remarkable. Just a magnificent job you did on my song that I had been hearing in my mind for decades, only better..."
Services
View a list of services offered by this vendor.
Reviews
Check out these verified reviews from bookings on The Bash.
Birthday Party (Adult)•Reviewed on February 22, 2022•From Sacramento, CA
Michael was great! He plays very well and was in touch with the mood of the room and helped make our dinner party very special.
Private Party•Reviewed on March 16, 2018•From Los Gatos, CA
Michael was contracted to arrive at 6:45pm for a gig from 7-8pm, however he didn't arrive until 7pm when the party had actually already started, so we felt it was very unprofessional of him to arrive late after guests had already started coming. His overall talent was fine.
Michael Smolens / Second Sight Music:
What the client states is not accurate. I started precisely at 7:00pm as contracted, though I arrived 7 minutes late due to an extra 30-minute delay in traffic. (My commute became nearly 2 hours). I regret that my 7 minute- delay caused the client any added stress. Sincerely Michael Smolens
Private Party•Reviewed on December 16, 2017•From Oakley, CA
Very professional. Michael was always "checking in" to assure that his sets were meeting the needs of the party. He is very flexible and adjusts well in a free flowing environment. Highly recommend him.
Awards & Badges
See why this vendor is top rated on The Bash.
Song List
Get a feel for the songs performed by this vendor. Contact them directly for special requests.
S A M P L E - J A Z Z - B A L L A D S
Angel Eyes
As Time Goes By

Bewitched

| Bothered
Detour Ahead
Embraceable You
Georgia
God Bless the Child
Goodbye Porkpie Hat
The Man I Love
More Than You Know
My Funny Valentine
My Ship
My Song
Naima
A Nightingale Sang in Berkeley Square
Our Love is Here to Stay
Over the Rainbow
Ruby My Dear
Skylark
Stormy Weather
The Summer Knows
Summertime
Unforgettable
You Must Believe in Spring
S A M P L E - S W I N G
Aint Misbehavin
All the Things You Are
Along Came Betty
April in Paris
Autumn Leaves
The Days of Wine and Roses
Do Nothing til You Hear From Me
Dolphin Dance
Dont Get Around Much Anymore
Good Bait
Have You Met Miss Jones?
Honeysuckle Rose
I Should Care
I'm Beginning to See the Light
In Walked Bud
In Your Own Sweet Way
It Don't Mean a Thing
Killer Joe
Let's Fall In Love
L-O-V-E
Lullaby of the Leaves
Moondance
Moonglow
My Romance
Robin's Nest
Satin Doll
Star Eyes
Stella By Starlight
Stompin' at the Savoy
S Wonderful
Take the "A" Train
Well You Needn't
Whisper Not
Witchcraft
S A M P L E - T O M - J O B I M ( B O S S A - N O V A )
Agua de Berber
Corcovado
Desafinado
Dindi
A Felicidade
Girl from Ipanema
How Insensitive
If You Never Come To Me
Sabi´a
Wave
S A M P L E - L A T I N
Autumn Serenade
Cafe
Caravan
Ceora
The Dolphin
Friends
The Gentle Rain
Here's That Rainy Day
I Hear a Rhapsody
The Island
Jubilee
O Cantador
Manha de Carnaval
Moon and Sand
Moon River
My Little Boat
Nica's Dream
Night and Day
Pensativa
Serenata
So Many Stars
Veracruz
S A M P L E - J A Z Z - W A L T Z E S
Alice in Wonderland
Bluesette
Fly Me to the Moon
I'm All Smiles
The Jitterbug Waltz

Morning Has Broken

| trad. Galllic
Take Five
Tenderly
Theme from Rachmaninoff Pn. Conc. #2
Up Jumped Spring
Very Early
Waltz for Debby
S A M P L E - B L U E S
All Blues
An American in Paris
Basin Street Blues
Blue Monk
Blues on the Corner
Freddie the Freeloader
Gee Baby Ain't I Good to You?
Pussycat Dues
Sweet Georgia Brown
Walkin'
Willow Weep For Me
S A M P L E - F U N K
Ain't No Sunshine
Caught Up in the Rapture
Heatwave
How Sweet It Is (to be Loved by You)
I Heard it Through the Grapevine
Just the Two of Us

Mary Had a Baby

| (trad. spiritual)
On Broadway
Sunny
Sweet Love
This Masquerade
Valdez in the Country
What's Goin' On
S A M P L E - S T E V I E - W O N D E R
All in Love is Fair
Another Star
Don't You Worry About a Thing
Golden Lady
I Wish
If It's Magic
Isn't She Lovely?
My Cherie Amour
Overjoyed
Part-Time Lover
Summer Soft
Sir Duke
Too High
Visions
You Are the Sunshine of My Life
S A M P L E - P O P
All I Ask of You
Close to You
Colors of the Wind
Crazy
Feelin' Groovy
Godfather Theme
The Greatest Love of All
I Say a Little Prayer for You
If
It's Too Late
Just the Way You Are
Leaving on a Jet Plane
The Look of Love
My Girl
Night Life Nights in White Satin
Sittin' on the Dock of the Bay
Suicide is Painless ("MASH" theme)
Walk On By
What A Wonderful World
Wichita Lineman
Your Song
You've Got a Friend
S A M P L E - B E A T L E S
Can't Buy Me Love
Good Day Sunshine
Eleanor Rigby
Here There and Everywhere
Here Comes the Sun
Hey Jude
I Feel Fine
If I Fell
I'll Follow the Sun
Imagine
In My Life
Junk
Let it Be
Lucy in the Sky with Diamonds
Michelle
Norwegian Wood
She's Leaving Home
Something
When I'm Sixty-Four
While My Guitar Gently Weeps
Yesterday
S A M P L E - C L A S S I C A L

Ave Maria

| Schubert

Bist Du Bei Mir

| Stolzel

Canon in D

| Pachelbel

French Suite IV Allemande & Air

| J.S. Bach

Gymnopedie #1 #2 #3

| Satie

Here Comes the Bride

| Wagner

Kinderszenen #1 (theme to "My Brilliant Career")

| Schmann

Prelude Op. 28 #4

| Chopin

Pavane

| Faure
S A M P L E - H O L I D A Y S O N G S
Angels We Have Heard On High
Auld Lang Syne
Ave Maria
Away In a Manger

Christmas Time is Here

| Vince Guaraldi
The Christmas Waltz
First Noel
Hark! the Herald Angels Sing
It Came Upon A Midnight Clear
Joy To The World
Lo How A Rose E're Blooming
O Come All Ye Faithful
Silent Night
S A M P L E - J E W I S H - S O N G S
Artza Ailinu
Dodi Li
Halleluja
Havah Nagilah
Hatikvah
Jerusalem Jerusalem
My Yiddishe Momme
Siman Tov
Sunrise Sunset
S A M P L E - G O S P E L (trad. & contemp.)
Come Holy Spirit
The Face of God
Find Your Yes Within
God Is My Source
The Greatest Thing
Holy Holy Holy
I Am Free I Am Unlimited
I Am The Rock
I Release And I Let Go
I Walk In The Love Of God
In The Silence
Let There Be Peace
Mary Had A Baby
Somebody Prayed For Me
Spirit's Calling You
Thank You For This Day
Use Me
Witchi-Tai-To
S A M P L E - W E D D I N G - P R O C E S S I O N A L S

Canon in D

| J Pachelbel

All I Ask of You

| A Webber

Ave Maria

| F Schubert

Gymnopedie #1

| E Satie

Pavane

| G Faure

Follow Me Down

| P Espinoza

My Song

| K Jarrett

To Romance

| V.Q. Sayles

Here Comes the Bride

| R. Wagner

Bist Du Bei Mir

| G. Stolze
S A M P L E - W E D D I N G - R E C E S S I O N A L S

Wedding March

| F. Mendelssohn

Air in Bb

| J.S. Bach

Icarus

| R.Towner

I Feel Fine

| J. Lennon/P. McCartney
Calendar
We recommend that you contact the vendor to confirm that the event date is open.
• : Booked Events
Choose the Date of Your Event
Date Selected: 11/28/2022
Booked Events
: The Bash Verified Bookings
Upcoming Events
No upcoming events
Past Events
May 29, 2022 • 
Birthday Party (Adult)
May 14, 2022 • 
Wedding Ceremony
February 22, 2022 • 
Birthday Party (Adult)
December 17, 2021 • 
Corporate Function
December 11, 2021 • 
Empress Theatre Lounge
December 5, 2021 • 
The Back Room
November 13, 2021 • 
Private Event
June 30, 2021 • 
Community Event
February 23, 2020 • 
The Bindery
February 21, 2020 • 
Private Event
December 24, 2019 • 
Boudins Bakery
Plan, book, celebrate—with confidence
Find local vendors to bring your celebration to life.
Trusted Vendors
With verified reviews and thousands of ratings, it's easy to book the perfect vendor for all types of events—no matter how big or small.
Free Booking Platform
It's free to book and make secure online payments through The Bash. Once the booking is confirmed, it's covered by Our Guarantee.
Top-Rated Service
Our US based team of Account Specialists are here to help every step of the way. Since 1997, we've connected planners with vendors for over half a million events.