Back to profile
Michael Smolens / Second Sight Music Reviews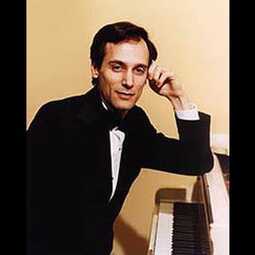 Avg 4.5 | 15 Reviews

Pianist from Berkeley, CA

35 Verified Bookings
Starting at $175 per event
---
15 Reviews for Michael Smolens / Second Sight Music
Birthday Party (Adult)•Reviewed on February 22, 2022•From Sacramento, CA
Michael was great! He plays very well and was in touch with the mood of the room and helped make our dinner party very special.
Private Party•Reviewed on March 16, 2018•From Los Gatos, CA
Michael was contracted to arrive at 6:45pm for a gig from 7-8pm, however he didn't arrive until 7pm when the party had actually already started, so we felt it was very unprofessional of him to arrive late after guests had already started coming. His overall talent was fine.
Michael Smolens / Second Sight Music:
What the client states is not accurate. I started precisely at 7:00pm as contracted, though I arrived 7 minutes late due to an extra 30-minute delay in traffic. (My commute became nearly 2 hours). I regret that my 7 minute- delay caused the client any added stress. Sincerely Michael Smolens
Private Party•Reviewed on December 16, 2017•From Oakley, CA
Very professional. Michael was always "checking in" to assure that his sets were meeting the needs of the party. He is very flexible and adjusts well in a free flowing environment. Highly recommend him.
Birthday Party (Adult)•Reviewed on February 18, 2016•From Berkeley, CA
Michael filled the house with music. It was great to have him here.
Fundraiser•Reviewed on April 25, 2015•From Cupertino, CA
Easy to work with, friendly, punctual, diligent, accommodating, and Flexible, and adaptable with borrowed piano.
Wedding Ceremony•Reviewed on October 4, 2014•From Lafayette, CA
We would have enjoyed the opportunity to have a personal meeting with Michael Smolens before our wedding to discuss musical choices, hear him play, then preselect our ceremony and dinner buffet music together in person. Our contract with Michael spanned five months so we thought this one-on-one meeting would naturally happen. Perhaps this is just too much to ask of a professional musician with a very busy schedule and yet, it would have been nice to hear our preselected musical pieces played by Michael on his piano before the actual wedding ceremony. Nonetheless, we enjoyed Michael and second musician, Sheldon Browne very much; we were lucky to have them!
Anniversary Party•Reviewed on February 8, 2014•From Sacramento, CA
Michael and Fred (piano and bass) played for our wedding reception, and did a fantastic job. Michael even took on the MC-ing duties, which we really appreciated. These two musicians are extremely talented and versatile--I had complete trust in them that they would play the "right" music, and they did, with minimal guidance from us. My only regret is that we hired them as "background music" -- they deserve to be center stage. Thank you, Michael and Fred.
Birthday Party (Adult)•Reviewed on June 15, 2013•From Campbell, CA
Michael was on time and professional. Every one loved him! He is a talented man. Lisa and Neil C
Birthday Party (Adult)•Reviewed on April 6, 2013•From Santa Rosa, CA
Michael stated he could read the crowd and could play popular music well known to 30-40 year olds, but that was not the case. He barely knew any songs from the last 30 years. If that's not an issue, then he's great.
Michael Smolens / Second Sight Music:
Because this is my only non 4.5/5 star review, I feel the need to address it. When Mr. Anichini contacted me, he requested a wide variety of pop music, & that is what I delivered--from the 30's to present. Looking backwards chronologically, I played an extended version of "Hoppípolla" by Sigur Ros (2005) & a suite by Lady Gaga tunes that included "Paparazzi", "Poker Face", & "Just Dance". The 70's & 60's were represented by songs by Billy Joel, "Leaving On A Jet Plane", "Aquarius", "Moondance" & 5 Beatles songs. The first half of the evening was primarily pop songs from the 30' through the 50's because I got so many requests from guests wanting songs from that era.
Birthday Party (Adult)•Reviewed on October 21, 2012•From Oakland, CA
Michael was very engaging and played for a small house party. He kindly indulged the birthday girl in some sing-along requests, and everyone had a blast!
Birthday Party (Adult)•Reviewed on May 12, 2012•From Santa Rosa, CA
Michael was fantastic! From our first phone call at the time of booking him, to the moment he said good-byeafter our party he was exceptional. Michael graciously extended his time with us. I only wish there were more hours in the night to have enjoyed his playing longer. Thank you Michael for making our party so memorable. Everyone who attended is raving about it.
Wedding Cocktail Hour•Reviewed on November 19, 2011•From Sonoma, CA
Michael Smolens was the BEST! He is very knowledgeable of music and is a fine musician. He works with you and created the most romantic atmosphere with his music. I'm glad we found him and will definitely recommend him to all my friends/family!!
Wedding Ceremony•Reviewed on November 12, 2011•From Inverness, CA
Michael was easy to work with from the very beginning. He came up with a variety of ideas for our wedding music and we loved his idea of combining Michael on the piano with a cellist. We already knew the music we wanted for the ceremony and both performers knew the pieces well and played them beautifully! We also had a last minute venue change (48 hours before the wedding) and Michael was very flexible and there were no issues in relocating him there as well as bringing his own instrument as the new venue did not have a piano. They played for our ceremony and through the cocktail hour, creating an elegant ambiance which our guests are still talking about!
Wedding Ceremony•Reviewed on July 3, 2011•From Walnut Grove, CA
Birthday Party (Adult)•Reviewed on March 19, 2011•From Woodside, CA
This quartet was fantastic. Michael Smolens was superb. The quartet was great. Looking forward to our next booking.